We had lunch in one of the bays where there are lots of restaurants set up to serve tour boats. The food was good, but a bit expensive. The people are clearly in business to serve the tourists. The trip home was a bit wavier. I could not imagine taking this trip in a small boat.
Took showers, relaxed by the ocean and pool and just talked. Had another excellent dinner at the inside restaurant. Watched the Simpsons in Spanish and went to bed.
Day 4 - Friday 4/17
The tides are going down and the beach is not closed today. So, we are going to try scuba diving. My son and I are both certified and have about 20 dives under our belts. We decided to dive with Hector Lara O. (Buceo Sotavento Dive Shop), who was recommended via the Internet. Hector's dive shop is located just down the street from the Sheraton.
We have a typical beginning to the morning, with breakfast outside at the inside restaurant. We met Hector at 9:00 at his shop directly across from the Sheraton. We decided on Hector because we (Brad and I) felt he was being honest with us about the problems with diving at this time of the month, directly following the high tides. He said the water would be cloudy, but that we would see lots of fish. And, he agreed to take us to a bay considerably north of the Sheraton, where the water would be as clear as possible.
We got our diving equipment together and off we went. Hector's dive boat is a small open fiberglass fishing boat, with a ladder. His equipment is old, but in good condition. And, Brad and I both felt comfortable about his concern for safety. The dive went well. I can supply details for any divers who are interested. It is not Cozumel.
We returned to the hotel around noon and had lunch by the ocean. The ocean is much calmer today. Brad and I played in the ocean, bodysurfing again. Had dinner at the inside restaurant.
Day 5 ­ Saturday 4/18
We had another regular morning with breakfast outside/inside. Played in the ocean and swam in the pool and got our stuff together for the trip home. We decided to eat at the Jarro Restaurant again to say goodbye to the parrot and do a bit of shopping.
Then we were off to the airport and home.
Summary
Overall this was a good, fun trip. Huatulco is not the place for scuba diving or snorkeling. But, it would be an outstanding tennis vacation! We enjoyed the Sheraton, the food and the staff, who were very helpful. And, there were many things we did not try out, such as the ATV trip.
If I can answer any questions, just drop me a note.
Jim Williams
williams@indiana.edu
May 8, 1998
---
A Week at the Club Med
These comments really helped us plan our trip. Thanks for the information everyone. We have just returned from a week at the Club Med [photo 21K] in Huatulco and as I have not seen many comments on this facility recently I thought I would send some.

Getting there and back:

We took the charter flight from Dallas on Saturday / Sunday that arrives at 1:30 AM and returns leaving Huatulco at 2:30 AM via America Airlines. This is the nastiest way to start and end a vacation that I have ever experienced. The schedule is God awful, especially if you are traveling with kids. There is a direct flight from JFK that arrives and leaves on Mondays. Do if you can.

Huatulco

Week of April 19th and it was hot and humid. No surprise there after reading others comments. We were there in the dry season and it is a desert. Spectacular environment with rocky headlands and crashing surf. No leaves on any of the native vegetation, very very stark. The wet season it is a tropical jungle. This is really a fascinating ecology.

Sun is directly overhead at noon, we used as much sunblock SF30 in a week as we do in a summer in Maine. Be careful. No biting bugs this time of year. (However see scorpion comment below)

It is the open Pacific Ocean beyond the bays, venturing out into the open waters we encountered 10 to 20 foot high swells. This impacts beach swimming though not at Club Med. It truly made the Bay Cruise unpleasant for 11 of the 21 that went on our trip. I had sailed into the open seas prior to our going and was not surprised, many were. If you get seasick be prepared or take a cab.

Club Med This is the best family resort that I have been to. Staff was attentive, friendly and professional. If you have not been to a Club Med before you will need to be aware that this is a highly scheduled place and each day needs to be planned. Also the hotel is staffed for the sports not food service, so that all meals are buffet with bus service and no waiters. The same is for the bar. This was not a problem for us but some we talked to did not like it at all, they wanted the waiters.

The grounds are beautiful with lush vegetation and flowers everywhere. It is hilly and hot; we used the trams that connect the rooms to the village a lot. The hurricane did a lot of damage to some of the plantings, it appears that the problem was erosion as lots of new gutters everywhere and many areas of new planting.

The teen club and kids club are great ideas that work for many and not for all. Older teens tend to avoid the club activities. The kids club did not really work for my 11-year-old twin boys. They were too old for stuff like face painting. Also they were limited in many activities to only those times that the Kids Club was scheduled for them, even with parents. This was not true for all activities and there was no list of which ones were limited. The circus stuff is with the kids using the "big" trapeze only on Friday and Saturday mornings for an hour. My guys with 7 years of gymnastics training were disappointed. The 6 to 10 year olds seemed to thrive.

This is a big place with a capacity of over 900 guests. Our week had 500, and that appeared to work real well. We talked to two families that had stayed the week earlier than we did, when the place was full and they said it was a zoo. 85 people lined up for the trapeze; hour waits for dinner etc. It would be worth looking into how full the place is before booking.

Food is good, great variety, some items better than others. Water is safe to drink. Ocean temp is low 80's; pool temps are same as air ­ high 80's to ninety. We did have a scorpion in our room, no big deal (remember the desert comment) and the Club fumigated the room which we didn't even notice. The rooms are Spartan and small but as people have said ­ so what. Great ocean view and interesting layouts of buildings. Note that there was a west breeze every afternoon that only west facing rooms got with the full west sun.

Again great time, lots of fun, great staff and guests.

sdarch@concentric.net
April 1998
---
Royal Maeva and Huatulco - PARADISE
Where do I begin? I would first like to thank all of you for your comments. They were invaluable in assisting us in choosing both Huatulco and the Royal Maeva as a vacation destination.

The Royal Maeva [photo 39K] is definitely a 5* resort in every sense of the word. You have access to whatever your heart desires at any time of the day or night. The facilities are incredibly clean and the staff provides you with service second to none.

I will begin by explaining that on our first day there, we met three couples which throughout the week became wonderful new friends. We consider ourselves fortunate that although our trip came to an end, it facilitated a special friendship for all of us. The magic of Huatulco will linger in our hearts and minds forever.

FACILITIES

1. The Royal Maeva is situated on a long span of beach which provides the perfect setting for walking, running, sunbathing and most watersports. Swimming at the beach is safe unless you happen to visiting after a full moon. For two to three days after, the surf is high but it does revert back to calm conditions.

2. The rooms are comfortable. Definitely ask for the ocean view. It is worth the surcharge.

3. It does not matter what time of the day or night you are hungry or thirsty, food and drinks are always available. This is complimented by 24 hour room service which is included in your package. The Happy Hut restaurant provided the best atmosphere overlooking the beach with a constant breeze. The buffet restaurant in the main square was tasty but it was what one would expect from a buffet. The Italian a la carte restaurant was disappointing. The service was excellent but the food was rather tasteless. To avoid this, you may want to select an earlier sitting when the menu items have been freshly prepared.

4. If you are in the mood for a party, you can find music and night life. If you are in the mood for peace and quiet, you can sit by the beach and star gaze with a "nightcap".

The Royal Maeva offers the best bang for your buck. I suspect that as development in the area increases, so will the prices. Go now !

DINING OUT

DON PORFIRIOS was a quaint restaurant across the street from the Maeva. The food, atmosphere and service was great. Ask for Moses and he will take care of you.

CASA DEL MAR was probably the best dining experience I have ever had. The restaurant is located on top of a cliff which offers a panoramic view of Tangolunda Bay. The music, atmosphere, service and food was superior. It was romantic, magical and will be locked in my memory forever. If you travel to Huatulco, do not miss a visit to Casa Del Mar around sunset.

EXCURSIONS

Our group of 8 signed up for the Tequila Boat and brought a packed lunch from the Maeva. The boat is comfortable but they do load it up with about 128 people. The trip consists of a tour of the bays with scheduled stops at two of them. If you want to spend a few more bucks and have a group of 8-10, you can charter your own small yacht (with a guide). This would enable you to control the beaches you visit and your length of stay at each of them. Having said that, the Tequila Boat does provide you with a good picture of just how beautiful the bays of Huatulco are.

For those of you that might be hesitant about selecting Huatulco as a vacation destination, think again ! Huatulco offers a magical setting which enables you to reach a peacefulness and calm only attainable in paradise. We are planning our return trip to paradise in April 1999.

Helen
rbsucen@isys.ca
April 1998
---
Pleased with the Maeva
We recently returned from our vacation in Huatulco. When we first signed up for the trip, we discovered your website and found it to be a tremendous source of helpful - and accurate information.

We do not have much to add to the many terrific comments we read at your site. We stayed at the Royal Maeva [photo 39K] and had a fabulous time. The Mexican people - both at the hotel and elsewhere -- were so very kind, generous and genuinely eager to please; it was the best and most sincere service I've seen anywhere in the world. The weather was perfect every day. The activities staff was also terrific; they were never pushy, but wanted to be sure everyone felt included and had an opportunity to participate in their activities. They were also entertaining at the evening shows they put on. The all-inclusive approach at the Maeva was nice. The drinks were great. The food at the hotel was fine; the buffets were so-so, but the private restaurants at the hotel were good.

We used only money from the ATM in Santa Cruz. It proved much easier than travelers checks and the exchange rate was quite good. Also, it helped that my wife spoke Spanish whenever we went in taxis or into town; the people all tried hard to speak English, but knowing Spanish made it much easier.

We hope to return to Huatulco and the Maeva again in 1999, and bring our teenagers. It was a great place and we highly recommend it.

Thanks for putting on such a fabulous site - it was incredibly helpful in planning our activities in Huatulco.

Michael Monahan
M.J.Monahan@worldnet.att.net
April 1998
---
The Honeymoon's Not Over
We went to Huatulco for our honeymoon March 21. It was the best trip of our lives. We stayed at the Zaashila [photo 66K] . It was wonderful. We can't wait to return. We feel like we made friends all over. If we had stayed a month, it still wouldn't have been long enough. The service was great. The room was beautiful. We had a private pool and we just had the best time. We met someone to take us on the bay tour. His name was Gume and we would recommend finding him. He was very nice and a good guy. He can be found on the beach at the Zaashila. (King) Solomon took us on the plantation tour (Gloria). Be sure to look him up as well. He was a lot of fun too. We felt very much at home at the coffee plantation. The owners were wonderful. The food was fabulous. We will return to the plantation just to spend the night and some time there again. They really make you feel welcome.

At the Zaashila, we met the most wonderful staff too many to name and wouldn't want to forget anyone. We always had great service and a lot of laughs. It was our first trip to Huatulco and definitely not our last. We plan to stay in touch with everyone we exchanged addresses and/or numbers with (which is a lot of people). We cannot possible say enough about the trip. Nothing went wrong, except for a jelly fish sting. We hated to leave. The hotel was not at all crowded which made it all the more pleasant. It was truly our paradise. We cannot wait to return. Hopefully, Huatulco will never turn into another Cancun or Acapulco. We would hate to see it ruined with too much tourism. The Zaashila was very expensive but worth it to have the peace and solitude.

Sandra and Vaughan
North Riverside, IL
UCG61@aol.com
April 1998
---
Huatulco Scuba Diving
I did a couple of dives with the Sheraton dive shop four years ago. Not world class, but not bad, either. Some colorful schools of sergeant majors and wrasse, a few good-sized morays among the rocks and, as I recall, some soft corals. Visibility was in the 50-70 foot range, water temp (in October) about 80 degrees.

The divemaster at the time (I don't have my logbook from back then) was a kid, but had good experience in the area and gave us helpful briefings. Diving was out of pangas with a backroll entry.

I wouldn't go to Huatulco as a dive destination, but it's a pretty spot--the nicest of Mexico's government sponsored (Fonatur) tourist developments--and as long as you're there, you might as well enjoy a couple of dives.

The city of Oaxaca, by the way, is one of Mexico's most beautiful and interesting colonial towns, filled with dazzling architecture, beautiful crafts, and adjacent to some of the most impressive meso- American ruin sites. If you have the time to stop off there, it's definitely worthwhile.

Eliot N. Sekuler
TXLM40A@prodigy.com
April 1998
---
Sheraton Is the Best
We stayed at the Sheraton [photos 103K], and viewed Maeva [photo 39K], Zaashila [photo 66K], and Quinta Real [photos]. Overall Sheraton can't be beat. Tip: buy into Sheraton Club for $25.00 upon arrival and receive upgrade and free remote control and room safe in addition to upgrade. We had king size room on the ocean on 3rd floor, and it was beautiful. By far, the best place to eat is Val el Mar on the beach by candle light. Donna Celia (?) down the beach also very good. Both are in Santa Cruz. Best place by the hotels was Don Porfirio; great jumbo shrimp and red snapper; charcoal grilled in front of you; try the caramel crepes for dessert - flamed at your table. A little pricey for Mexico but great eating. Cafe del Sol behind Argentina is a great place for sea food with little traffic.

The ATV excursion is a blast; sure it's dusty, but swimming on the private beach and lunch and Maguey Bay was great. Some friends went on the coffee plantation trip and were confronted by a bandito out in the mountains complete with mask and gun. The guide swerved to miss his road block and the bandit shot at the vehicle apparently trying to hit the tires. No one hurt. Another friend rented a cart and went 70 miles south on Route 2 to be confronted by a roadblock from the rebels dissatisfied with the present regime - they were detained for 2 hours and let go. The vehicle rental dealers know this is going on but don't tell you. Stay local and you'll have no problem.

All in all, a relaxing and enjoyable time. No one had any stomach problems and we ate all over and drank the water. Some people at Maeva all-inclusive had Montezuma's revenge for 4 days, we think because they leave the buffets out all day long. Not a lot to do, but relaxing. If you like scuba or snorkeling and have done Cozumel or Grand Cayman, don't go here - no coral and poor visibility. We booked our trip as a flight filler at the last minute before departure and paid $750. for 7 nights and flight while heard others paid up to $1,250. for same package. Apple was very good and had brand new planes layover in Acapulco on way down makes trip long, but direct flight to Chicago back.

Keith Ondrasek
ondylaw@dataplusnet.com
April 1998
---
Caribbean Village a good deal
My husband and I just spent 7 lovely days (March 14-21) at the Caribbean Village [photos 79K], having booked the trip through Apple Vacations. Briefly, our stay was delightful - HOT, sunny, and breezy - no earthquakes, rain or hurricanes! What a lovely place to vacation!

We, too, heard that the hotel was changing hands within the next few weeks to a Swiss company, and that Allegro is planning to construct a new resort in the area. As others have noted, this facility is definitely not a 5 star (apple) resort, but it is perfectly adequate, and the staff are marvelous. Great value for the money.

General comments:
Food: Average, but plenty of it, and the Mexican dishes (always available) are better than most. Try the chicken "tacos" from the snack bar at the 7th level pool.
Drinks: Juice drinks all seemed watery, and there was NEVER enough ice. The tap beer was always colder.
Entertainment: Worse than awful. A high school drama teacher's nightmare. Stay away! Only the Mexican dancing (authentic) was good. Why not just a small mariachi band playing in the lounge?!?! We didn't see or hear even one!
Bugs (and other critters): None. Nary a mosquito.
Suites: All very nice, though the beds and pillows are hard. Very clean.
Accessibility: Due to a minor accident before our trip, I was on crutches for our entire stay. Accommodations for the physically impaired are inconsistent at best. Anyone with problems walking (let alone in a wheel chair) will have trouble here. The ramps are very steep, there are many, many stairs, the driveways are unevenly cobbled, etc. 5 other people ended up on crutches, or with legs and ankles injured while we were there. I managed to procure the only wheel chair on the premises when we first arrived (retrieved from basement storage) and it was a great help. The streets around the hotel and in Santa Cruz and La Crucecita are no better. Those who saw doctors for their injuries reported competent medical attention.
Tours: The 7 bay tour via Cantera was well worth the money - $30 for the day trip, lunch not included. We independently took cabs to La Crucecita, Santa Cruz and Entrega Bay. Good snorkeling there as well as at San Agustín and El Maguey (on the 7 bay trip).
Recreation: Very nice golf course. Greens fees after 2:00 p.m. were reduced to $30 (from $50). Caddies were $15; carts were $40. Apple somewhat misrepresented that greens fees were always reduced by 50% for guests. We will complain directly to them.
Check-out: Another complaint to Apple will be their representation that our rooms would be available until 5:00 p.m. (since our flight did not depart for Chicago until 9:50 p.m.) Instead we all had to check out by 1:00 p.m. Hospitality suites were available for men and women separately after 2. To say the least, it was very inconvenient, since our bags had already been checked into storage.
Beaches: The beaches on Tangolunda Bay were nice, but small (for each hotel), and very steep, which made my husband's jogging a challenge. The beaches at some of the other bays were much gentler. Needless to say, negotiating any beach on crutches was not fun, but I managed anyway!
Shopping: Not much to speak of in the area. Any entrepreneurs out there will notice dozens of opportunities.
Restaurants: Because we were on an all-inclusive package, we only tried La Pampa Argentina. We agree with a previous contributor that it is overrated and over-priced.

We definitely plan to return, though we may try one of the smaller hotels the next time. We did reconnaissance on La Marina [photo 99K] and Castillo Huatulco [photos 35K] , both of which seem equally nice. We think we will prefer trying different restaurants the next time, but we are glad our first trip was an all-inclusive. It gave us a chance to "safely' scope out the area for future travel.

We wish our Spanish (or their English) had been better. Some discussions were most difficult and were not at all satisfactory. Mexico is still a thirdworld country in many respects, albeit a friendly one! In all, this is one of the best and most relaxing vacations we have ever taken. We highly recommend Huatulco.

Kcardona
Kcardona@aol.com
March 1998
---
Fun-Filled Week at the Caribbean Village
My wife and I just returned from a weeklong stay at the Caribbean Village [photos 79K] and were EXTREMELY happy with both the area and the hotel. The weather was hot and sunny every day, and hot and dark every night. We did not get a drop of rain, but we were told that it only rains in June and July, and then only at night (It sounded like propaganda to me, but is probably pretty close to the truth). [September is usually the rainiest month and during many days of the rainy season it clouds up in the afternoon and thunders in the mountains but doesn't actually rain on the coast. - Tom] I had hoped to experience a minor earthquake just to say that I did, but unfortunately we did not have any.

The hotel was great- I would certainly recommend it, especially for the price. The staff was very friendly and amusing, especially Armando the bartender-he is one of a kind. Since the motel is built into the side of a hill, the rooms are not directly above each other, making elevators impossible. Instead you can ride a "funicular," which is essentially a trolley that rides at a 45 degree angle. It is like a cross between a train and an elevator. I personally thought the food was excellent- its kind of like a beefed up version of Ponderosa with a Mexican twist. The breakfast was probably my favorite, because there was a lady at an omelet bar who would make custom egg products. You fill a bowl with whatever ingredients you want, tell her how many eggs, and she makes it right there in front of you. Lunch and dinner were also great, as were the hamburgers at the Amigo Bar by the pool.

I got the impression before I left that Huatulco was only 15-20% developed, and this was in fact the case. What really surprised me though is that all of the roads, water and sewer lines, and electricity are already installed. When Fonatur (Mexican government agency responsible for tourism, I think) decides that they are going to build a resort, they don't mess around. They set up the infrastructure and then Resorts come in. Think of it as a real life Mexican version of Sim-City. Don't be alarmed if you are in a bus or a taxi and your driver blows through ALTO (STOP) signs, because these are put up in anticipation of future development. I must admit I was scared on my first taxi ride, and the language barrier prevented the driver from explaining to me that you really don't have to stop for them until a hotel is put up. It made me wonder how bad their pizza delivery guys must drive. Speaking of taxis, it seems like you can go anywhere for 15 pesos. A two block taxi ride cost 15 pesos, as did a 10 minute ride to la Crucecita and a 15 minute ride to Santa Cruz. I should have asked the price to go to Wisconsin (Probably 15 pesos).

We went on the coffee plantation tour and it was fun, but sixty bucks a person is a little overpriced. The ride up the mountain really does take almost two hours in a Suburban, and at times you are quite literally 18 inches from death, as the narrow road abruptly ends with a rather large vertical drop and no guard rails. If you are the type of person that is easily scared, DO NOT GO ON THIS TOUR!! However, the trip was very informative and you really learn a lot about life in rural Mexico. Our guide Paulo would stop often to point out a plant or animal, and give a history of the area. You also stop in a little town along the way for drinks, where you see a local school and church, and have contact with the poorest people in the region. I suspect part of their money problems arise from the fact that we got 3 Cokes and six Coronas for just under five bucks. It kinda made me want to move in. When we got to the coffee plantation, we essentially got a hiking tour of the jungle and were given samples of fruit picked along the way. We saw pineapple, oranges, rubber trees, vanilla, cocoa, coffee, and may other tropical fruits. The coffee was probably the least interesting, except that it pretty much grows wild in the jungle shade. I expected it to be in rows like the way we grow corn up here. After the jungle tour, we had an excellent meal prepared by the owners, and were then taken to a river with a small waterfall to swim in, which was very refreshing and the highlight of the tour.

We also went deep sea fishing where we caught five bonitos and one 93" sailfish!!! Wow!! I'm glad I got it on videotape, because even my own grandma didn't believe it until we showed her (I never catch anything). It was well worth the sixty bucks an hour (for as many people as we wanted to bring), and is the one thing I will do EVERY chance I get. We were tempted by the beach vendors with their lower prices and additional services, but I just did not trust them. Therefore we booked our trip through our Apple representative, Carlos, because if we got ripped off, I knew right where to find him. It turned out we got an excellent captain (Antonio) and crew (Jeremy and Tino) who really tried hard to get us a fish. They were really great guys who kept the beer glasses full and kept the boat compulsively clean. Next time I'm down there, I will look them up again, although I will take a taxi to the harbor and try to eliminate the middle man and his cut. I could have had the fish mounted and sent home for $500, but I did not have the money at the time. I assure you though, the next one is going on the wall.

We did not go on the ATV or horse tours but were told they were fun; just be sure to wear some crappy shoes and clothes. The shopping was good, but we found that as a rule the prices in the stores were inversely proportional to the English speaking abilities of the clerk. If the store owner has good English, he probably also has high prices.

Montezuma got his revenge with us, but I'm sure its from our ventures outside of town, not the resort water. If you do get it, it isn't too bad. Sure you have to go a lot, but there isn't the urgency involved that keeps you within ten feet of a toilet for fear of polluting your pants. I talked to my physician before I left, and he seemed to think that as long as you stay in the resort area you would not risk catching anything. He is right, but in the event you plan on leaving the hotel to go shopping or on a tour (which you will), I would get a hepatitis vaccine as the area is under advisory. I don't think there is a vaccine for the Hershey squirts, but it clears up about a day after exposure so it's not necessary if you've got some intestinal fortitude.

As far as eating out goes, print out some of these comments listed here and on the "Eating in Huatulco" page as they will come in handy. Eating out is not cheap like I was led to believe, so I am glad I went all-inclusive.

Another thing to think about while you are there is that starting wage at a resort is about 20 Pesos per DAY! That amounts to about $2.30 per day, which pretty much sucks, so even though my travel agent said tips are not required at an all-inclusive resort, I shelled it out anyway.

The beach vendors are everywhere and are quite pushy if you show interest, so if you do not want what they have don't even acknowledge their presence with more than a "no gracias". If you start to look at their inventory, they will not leave until they sell you something. If you ignore them they will go away quickly in search of an easier target. Also, if you are going to buy something, do it just before you leave the beach for the day, because once they see you purchase something the rest of them line right up and take their turn. Another trick is to not bring any bags to the beach with you, because if they see no money they don't waste their time.

Anyway, If you go you will certainly enjoy it. I hope to go back soon before it gets too busy and loses its small town appeal. If you have any other questions feel free to drop me an email. Have fun!

Jeremy and Wendy Staven
jandw@wctc.net
3/23/98
---
Overpricing in Huatulco
We just got back from Huatulco on March 18th. The place is nice, but ever so expensive compared to everywhere else we have visited in Mexico! We stayed the first five nights at the Marina Hotel [photo 99K] in Santa Cruz. It is a beautiful hotel and cost us about $70 for two people including tax and breakfast. The problem with Santa Cruz is that there is a big project going on to dredge the marina. The dredge runs all day and all night and the noise from the bulldozers, loaders and trucks is also very apparent. The dredge pits are right in front of the Hotel Castillo! Therefore, if you are expecting peace and quiet in Santa Cruz, think again!

There wasn't much information on Playa Chahue, but we found it to be a very quiet and beautiful beach. We went to the Hotel Castillo's beach club and rented chairs under the palapas for 10 pesos a chair (includes a big beach towel). Drinks are expensive. The food is expensive and not well made. Our enchilada had a big beetle in it and the ceviche was dreadful! Bring your own water and food if you can.

The Cafe Huatulco in Santa Cruz is very good for a morning coffee if you can wait until 10:00 AM to have coffee. The birds and classical music make an interesting combination. Buy a packet of coffee beans to take back for 50 pesos. The little market off the square towards the Marlin Hotel in Santa Cruz is a good place to pick up bananas, bottled water, beer, snacks, etc. The market on the marina has higher prices and might overcharge you if you aren't paying attention!

We went to the Tipsys beach bar on the beach in Santa Cruz and ordered fish tacos. They were 95 pesos!! Fish Tacos should cost about 20 pesos. We did not go back.

Almost all the restaurants in Santa Cruz are overpriced. Instead, go to La Crucecita which is a 20-minute walk. La Crucecita is a very vibrant and alive town. We went there for dinner almost every night. Recommended are: Oasis (there are two: go to the one further from the zócalo), Cactus (on the zócalo) and Sabor de Oaxaca (prices have risen since the menu was posted to this site). For dessert, try the ice cream parlor next to Cactus (ice cream is 5 or 10 pesos and ice cream bars are 5 pesos). Also recommended is the breakfast at the Villablanca hotel. The coffee is good and they have a buffet for 40 pesos.

Always ask how much the margaritas are, no matter what restaurant you are in. The drink could cost more than your food! Margaritas were anywhere from 20 to 40 pesos when beer was 8 to 12 pesos.

If you can stand very basic accommodations, try the Puerta del Mar Hotel on Bahía Chahue (on top of the restaurant Borsellino). Most of their rooms have balconies that face the beach. Our room was 300 pesos a night. The beds are not great and another drawback are the very bright street lights right outside the rooms.

We took a 7 bay tour which we bought from a guy named Oscar whose office is right outside the Marina Hotel. The price was 150 pesos/person including all you can drink. The boat we took was an aged cabin cruiser. We were trapped in the cabin part of the boat so we could not see much of the bay tour. The stop for lunch was at San Augustín and the food was terrible and pricey. On the way back, everyone seemed a bit sick from the motion and the diesel fumes. A word to the wise: book your bay tour on the Tequila boat. You will be able to move around and see what you took the trip to see. (and it doesn't a lot more) Our impression of Huatulco: nice, but we will go back to Zihuatanejo next year.

Matt and Josh
MALSPACH@PILLSBURY.COM
March 1998
---
Paradise at a Price
My girlfriend and I have recently returned from our first trip to Huatulco. We stayed at the Sheraton [photos 103K] at the end of January, beginning of February, so I was there for the big Quake. Not much to say that hasn't already been said.

We booked through Apple Vacations and flew out of Chicago, being from Wisconsin, park and stay is the way to go here. We first landed in Acapulco, and then on to Huatulco, the stop in Acapulco being very confusing. The Sheraton was very nice, but it seems that Apple Vacations doesn't get very preferential treatment. Our room was on the third floor set way back #312, so the view was less than spectacular. It was also right outside of the restaurant ventilation system, which was less than quiet. We immediately asked to change rooms, and they accommodated us with two choices. One with two double beds and a nice view of some new construction, or one room up. We opted for the one room up #412. These rooms were nice rooms, but I know they get a lot nicer. The Sheraton is a beautiful resort with a great staff, and nice pool, located right on the beach. Perhaps we could have done better? The prices at the Sheraton are in line with the USA, not what you'd expect in Mexico. A Corona cost 28 Pesos, or about $3.75 US. A RIPOFF! But if you go to a store and buy a case, it's much cheaper. The only problem is, trying to keep it cold! The biggest rip-off is soda, which is 18 Pesos or $2.50, per styro cup! A Mickey D's burger was about $7.00. So I suggest eating out, or trying to buck the system.

We did go horseback riding, and that was an adventure. MAKE SURE TO TAKE ALONG BUG SPRAY! And maybe long pants, since the horses like to run. This is no US type ride! We had no problem with the beach vendors, we thought they were Great! The Actividades Boys were Great. Alex, Daniel, and Isrial, were my friends....... at least they were "my girls" friends! If anyone who was there from 1/26/97 to 2/03/98 at the Sheraton wants some picts, e-mail me and they're yours. We basically spent most of our time around the pool, playing volleyball.

As far as eating out goes, La Pampa Argentina is overrated, and over-priced! We paid 560 Pesos for dinner for two, which is about $70 US for a small steak, and a shrimp dinner! In Mexico, That Is A Rip-off! We did eat at an Italian place outside of Santa Cruz, called Borsellini that was very good, and cheap! The Cafe across from the Sheraton, Jarro, was good. As far as Crazy Lobster goes, make sure you are getting a one pound TAIL! Not a one pound lobster! There is a difference! There are a lot of nice Cafes in La Crucecita that we ate at, but don't remember the names.

One thing to remember when you go to Mexico is, If you look around, it can be cheap!

Tom, your page was, and still is a great help to many.

Tony
tony@vbe.com
March 1998
---
Warming up at the Villablanca
I received a lot of great information from your web site prior to our trip and wanted to add to it when we returned. My sister and I visited Huatulco March 3-10,1998.

This was my first visit to Mexico and my sister's 4th, but the first in Huatulco. We stayed at the Hotel Villablanca [photo 30K], which is in between Santa Cruz, Tangolunda and La Crucecita. This hotel is not directly on the beach, but a short couple of blocks walk. This was not bad, and they gave us free passes to the beach club which had palapas, restaurant, bar, bathrooms, hammocks, and a great beach! The Hotel Villablanca was very nice (except for the very hard beds), the staff was great, restaurant wonderful (they had a breakfast buffet for 40 pesos - enough to fill up on for the day). There was not much surrounding the hotel, but a 10 peso cab ride to the other areas. We spent a lot of time on the beach due to the beautiful weather. HOT HOT HOT and sunny everyday. This was a requirement for me to be by the water since it was so hot, but to get sunshine every day in March, compared to snow and cloudy in Minnesota it was welcomed.

We did go on a 7-Bay tour (arranged by MLT Vacations) which was very beautiful. We snorkeled at one bay all to ourselves. Snorkeling was great! Had lunch and snorkeled at another bay, snorkeling great, lunch not so great (sorry, I can't remember the name of the bay, but it was the last bay of the tour). I highly recommend a 7-bay tour, but gave MLT some suggestions on ways to improve theirs.

We spent another day at La Entrega (Saturday). This bay was very beautiful too. This seems the bay for locals, and was great to see all the families spending time together. We rented snorkeling equipment there ($5 for all day), dropped our 'stuff' at one of the restaurants tables and the owner watched it while we were out snorkeling. Another great snorkeling area!

La Crucecita was our night spot most of the time. There are a lot of good restaurants and shopping there. I suggest going after dark since this is inland (maybe a mile or less) and it is very warm even after dark. We walked the first night and were sweating by the time we got there. Taxied the rest of the week. We found a great pizza place - La Crema - wonderful oven baked pizza. I know we were in Mexico, but we both aren't wild about Mexican food and needed a break. We called this place the 'hippie Mexican pizza joint'. Great food, drinks, atmosphere, and very inexpensive. We found another place very inexpensive for beef and pork dishes, Taco something. Right on a corner in La Crucecita, open dining, and seemed to be more of a local hangout until a bunch of us Minnesotans found out about it!! This helped that craving for beef.

All in all this was a great trip. Now is the time to go, very inexpensive, and not a lot of tourists right now. There is a lot of construction going on and this will be another hot spot for Mexico. If you want great weather and sun every day go to Huatulco.

C. Olson
Carolyn.Olson@dhcmail.com
Minnesota
March 1998
---
Carib Village and Cantera Tours
My wife and I returned March 15 from a wonderful week at the Caribbean Village [photos 79K], organized by Apple Vacations. We were pleased by the warmth and enthusiasm of the staff, all of whom seemed eager to make us feel at home. We met quite a few Americans who were very congenial, and made our stay even more fun.

There have been enough comments on the annoyances encountered by others, so I don't need to harp on them. However, it was good that we read these comments, as it helped us to adjust our attitude ahead of time. Part of the charm of Huatulco and the Caribbean Village is that it's not Miami Beach. It's a resort in a third world country, complete with the language barriers, different food, etc. I'm afraid that when this does really become a 5-star resort, some of that charm could be replaced by snobbishness, commercialism, and high cost. By the way, we were told by someone that Caribbean Village is about to change hands again, and that it will be painted white.

One thing that was not too charming, however, was a huge scorpion (called an alacrán by the locals) in our room who climbed out of our air conditioning vent. We were in greater danger from a stroke or heart attack than from the bug, which was quickly killed by a member of the housekeeping staff. We slept with our shoes on that night.

We enjoyed the 7-bay tour aboard the "Tequila" and the plane ride to Oaxaca to see the incredible Zapotec ruins on Monte Albán. A word of caution: double check everything on the planning of these tours. We were promised (I thought) arrangements for a ride to the airport on the Oaxaca trip, and none showed up. We had to get our own taxi at the last minute. My guess is that the language and culture differences result in some bad assumptions.

We hope to go back again.

Gordon
rgwerner@aol.com
March 1998
---
Traveling from Huatulco: Is it Safe?
Is highway travel from Huatulco to Puerto Escondido safe? I'm flying into Huatulco but want to spend time in Puerto Escondido. What is the best way to get to PE, bus, taxi or colectivo?

Rick Brimacomb
rick@smaby.com
March 17, 1998

I will post your question and also try to answer it as well. Yes, it is safe. As a rule of thumb in Mexico I will add that it is not recommended to drive at night, mainly due to road hazards that are difficult to see at night. I would suggest travel by first class bus from the station in La Crucecita.

Tom Penick
---
Anybody Know What This Is?
I'm looking for some help. Hopefully you can provide some information to assist us. My husband, brother and myself have ended up with some sort of strange rash/bite infestation. We took a hike (short cut) on a mountain side path to one of the beaches. All three of us got into some type of cactuses/briars/brambles and ended with numerous thorns in the skin of our legs and hands.

About 10 days later we developed a bite like rash, very itchy! My physician said it looked like some type of mites/scabies thing and my husband and myself did the Quell + laundry thing. They seemed to be getting better after 2-3 days. My brother's doctor gave him antibiotics. He also was getting better after 2-3 days. The bites, that is what they look like, were less swollen and itchy. Then today, 10 days after the first breakout all three of us have had another break out. They are all over our hands, legs and some on my arms. They are so itchy! Do you have any idea what they are and how to treat them?

Thanks.

Louise
Zachmann@htonline.com
March 1998
---
Diving at the Sheraton
Hi there¡ I want to let you know about the great dives I had at Huatulco. if you really want professional services, you should contact Carlos Ramos, better known as "Charlie" in water sports center, inside Sheraton Huatulco resort. Charlie is the only certified PADI instructor in Huatulco, and he offers certification courses from open water to divemaster. I felt really comfortable diving with him. About the equipment, the dive shop in Sheraton provides you with Sherwood reg´s and b.c., aluminium 80´s at 3000 psi, and great service. Contact Charlie at (958) 1 00 55 ext 842.

schedi@spersaoaxaca.com.mx or
magosgu@antequera.com
March 1998
---
My most recent of 3 Huatulco trip reports
Thanks for the note about your stay at the Hotel Castillo [photos 35K] . I arrived there 2-27-98 for the third time and found the hotel to be fine. I had a second floor room facing the marina side and it was perfectly adequate. That was the day of the annual festival of Santa Cruz and there was a carnival midway set up in the square. There were fireworks and music (really loud) until about 2 in the morning but it really didn't bother me and the main night of the festival was a lot of fun. There was a minor terra de tremblor at 1 am my last night but I only woke briefly.

I had my best time yet in the Huatulco area. Ate at the Sabor de Oaxaca the first night & it lived up to its reputation as the best regional restaurant in the state. The next day I spent the entire day snorkeling at La Entrega. I usually park at a palapa table at the Langosta Gorda, the fat lobster. I got a lancha to take me back to the marina and struck a deal to go fishing, snorkeling, and tour the bays the next day for $60. The guy s name was Evodio Altamirano and his boat is named Rey David.

Started out at 7 am the next day. The fishing was a little slow and then a pod of dolphins swam up & I was able to snorkel with them for about 20 mins. Got within about ten feet of two dolphins & it was really cool. Next we went free diving for lunch and got coracols (sea snails) and 2 lobsters. We motored on to San Augustín and the señora at the fisherman s palapa restaurant cooked up the langosta & made a ceviche with the caracols. Fantastic.

If you ever go there look up Evodio Altamarino Barela and Mario, his amigo and their lancha, the Rey David. These guys became my friends and the days together were some of my best adventures ever. Email me if you want their address but you can find them at the marina.

After snorkeling all over the coral side of the bay we took off again to Bahio Indio. Incredible, not another human being only a tejo, kind of a large raccoon, cruising the beach. The next day Evodio took me to Bahia de Maguey & I spent all day at the El Caray palapa restaurant. Fantastic snorkels down the west side of the bay, more than a mile and more than a hundred different kind of fish. Evodio showed up a little early and he & Mario asked me if I wanted to go spear fishing. Off we went, close to the fulmanario, you know where the surf surge blasts into the air about 30 ft. They warned me to stay more than four meters away from the cliffs so I wouldn't get smashed. Low tide is the best time to go as you don t have to dive down as far. Now Mario showed me how to work the spear gun and tied it to my wrist. Bailed over the side of the boat and took four or five really deep breaths and headed for the bottom about 20 ft down. I started looking behind boulders and spotted a prega (big brother to the red snapper) eased forward pointed the gun at his front half and pulled the trigger. Kicked like hell for the surface because the prega was going the other way and I quickly realized why the locals call this fish el torro (the bull).

Took about a 20 pounder back to the marina and one of the palapas at Santa Cruz bay cooked it up for me. I had a few more experiences but don t want to bore you. Sometimes a place sort of gets in your blood and Huatulco pumps through my veins. Every trip has provided new life experiences that when reflected on during the work a day world sweep away my stress like a warm ocean wave.

Dan T. Merriman
tfl3672@montana.com
March 1998
---
Third Time to the Maeva
Tuesday March 10 we are leaving for our third trip to the Royale Maeva. [photo 39K] The first year there was 4 of us the second year 11 and this year there will be 16. We really enjoy the all inclusive, we certainly get our moneys worth. I like to go to La Crucecita, it so Mexican, so dirt floor. We go into Santa Cruz for dinner at least once, last time we had lobster and drinks and the bill came to $11.00, and it was great. They have the biggest shrimp we have ever seen. Good fishing, we caught some yellow fin tuna and they cooked them up at the hotel.

We find that there's is no big problem in not speaking the language. People at the hotel are really friendly and accommodating. We would recommend it to anyone who just likes to lay around or anyone who like a little excitement.

Barry and Rita Peterson
whosit@worldnet.att.net
Prior Lake, MN
March 1998
---
Our recent visit to Huatulco
We just returned from a week in Huatulco on Friday, March 6, 1998. Thought you would like the following comments for your web page! I enjoyed reading your web page prior to our departure and it turned out to be very helpful once we arrived in Huatulco (being that most travel agents have little or no information on this new hot spot)!!

ZAASHILA RESORT:

We stayed 7 nights at this wonderful resort! It isn't as commercial or as crowded as the Sheraton, Club Med or the Royal Maeva - so it is preferred by those who wish a quieter, first class, less children destination. We had a deluxe ocean view room with a private plunge pool. Our travel agent requested this type of room, but we may have lucked out in getting it as the resort was only at 50% occupancy when we arrived. This isn't to say that no one wants to stay here, but that there simply isn't a lot of tourists in Huatulco. This was a nice feature as we didn't have to rush out every morning to get a lounge chair by the pool or the beach. I believe this is the case at the Royal Maeva and the Club Med.

The food quality and service at the Zaashila is second to none! They wait on you hand and foot and the everything tastes great! I highly recommend eating at the Chez Binni restaurant at this resort! We had breakfast here most every morning and dinner twice. The dinner with appetizers, soup or salad, main course, dessert, coffee and alcoholic drinks ran us around $87.00 in US dollars with tip and resort taxes included. Not a bad deal considering this would have surely been over $125.00 anywhere in California! The service at the pool and beach are equally good. There are waitresses that come around and ask if you'd like something to drink or eat. Simply put, you feel very privileged to be here and served in this manner.

We were told by other people we met in Huatulco that our beach (at Zaashila) was the nicest they had seen. It is bigger and obviously less crowded. The ocean water here is warm and easy to swim in. No sharks!!! There is one bar at this resort that is open from 6pm-1am every night. There is live music as well which really makes the atmosphere nice. All in all we would revisit this resort if we return to Huatulco.

QUINTA REAL:

We took a walk over to the other non-all-inclusive resort, the Quinta Real. [photos] This is a beautiful hotel located up on the hill. It has a good view of the bay and the rooms are very nice. Each room has a jacuzzi bath and a private pool with it's own separate deck. I doubt any room at this place has a bad view. You do have to take a tram down to their private beach and pool. There is a restaurant and bar down there so you aren't totally stranded once at the beach.

EXCURSIONS

We booked all of our excursions through Cantera Tours (office located at the Sheraton Hotel). Cantera was recommended to us by the Apple Tour Representatives and seemed like a safe way to go. This tour company is reliable, but we would like to give a few tips regarding excursions here.
&nbsp - Oaxaca Day Tour: This is an all day tour that Cantera will pick you up at your hotel around 8:30am (for an extra cost of $10.00 per person each way) and take you to the Huatulco airport for your flight on Aero Caribe to Oaxaca. This is where our experience got interesting! We were not given any airline tickets or told to pick up any airline tickets by the Cantera rep. that booked this excursion. We did ask him several times about tickets! He only gave us a receipt. However, the other couple that was picked up did have airline tickets, but they had asked at our front desk if any tickets were dropped off for them and yes that's where their tickets were, as well as our tickets. This caused a bit of stress as we had no idea how we were going to get to Oaxaca!! Luckily the Mexican flight security isn't as tight as the US! The airline rep. called our hotel and then issued us boarding passes. So we made it along! So, keep in mind when booking excursions here, ask lots of questions and don't rely 100% or even 90% on the tour group reps. to come through. You have to follow up to verify things! Back to the Oaxaca day trip! This is about a 35-minute flight and can be a bumpy ride as they don't fly too high! There are free beers offered on board, so you can always soothe your nerves this way!! Upon arrival in Oaxaca a Cantera rep. escorted us to a air conditioned van. We toured Santo Domingo Church (worth seeing, very beautiful inside, puts most of our churches in the US to shame). The highlight of this trip is the tour of the Monte Albán Aztec ruins! These are quite large and located on top of a mountain outside of Oaxaca. Very worth seeing if you have never seen Aztec ruins. After this it is on to a Mexican buffet lunch. Tip: bring along a few snacks as lunch doesn't come until about 2pm (we were starving by this time). The buffet is very good and you can go back as many times as you want. Cost included in the cost of the tour. After lunch its off to the market for an hour of shopping on your own. Most of walked through this central market and then drifted off to the side streets where the prices were much better. The city of Oaxaca is very nice by Mexico standards. The center of the town has outdoor sidewalk cafes, somewhat like Paris, France. The cost of this excursion ran $139.00 per person with an extra $10.00 for the round trip transportation to and from the Huatulco airport.
&nbsp - 7 Bay Tour: This is a must do for first timers to Huatulco. You will see most of the 9 bays that make up this new area. Again the tour company will pick you up at your hotel in the morning and take you to Santa Cruz Bay where you will board the boat. This will either be the Huatulco Fiesta (which we were on) or the Tequila boat. Both are really the same, however, we were told the Tequila boat is bigger. There are lots of shaded areas on this boat, so if you are recovering from a bad sunburn, you'll be safe. All drinks alcoholic and non-alcoholic are included in the cheap price of $28.00 per person. This is an all day type of excursion that stops for lunch in two bays and snorkeling and swimming. A guide from the boat will take you out snorkeling so that you don't get into unsafe areas. I'd like to add that the service on the Fiesta Huatulco was great! We never had to get up once to get drinks, they waited on you constantly refilling drinks. Fun time! Oh, rent your snorkel gear before going on this trip as it is not included on the boat!
&nbsp - Horseback Riding: We did this as we were told by others that this is about the only excursion that goes on and by the remaining two bays south of Tangolunda Bay (where all of the hotels are located). If you have ridden before or even if you haven't this was a nice trip. It will only take up about 3-1/2 hours of your day and is a pretty ride. You do go into the jungle a bit, so either wear jeans or wear bug repellant as the mosquitoes bite constantly. You do see lots of pretty butterflies and an occasional parrot. You will also get to ride on two beaches. A note, if you are not real comfortable running and galloping on horseback, go with the beginner group. I have ridden lots and went with the experienced riders group and we ran lots. These Mexican horses, or at least my horse, ran faster than any horse I have ridden in the US!

EARTHQUAKE:

Previous to our trip we read another one of your readers comments about what's shaking at the Zaashila! Well things are still shakin'! At 1:20am on March 3rd (exactly a month later) things started shaking. This wasn't as fierce as the February 3rd earthquake reported at 6.4, but it shook longer. We heard that ours was around 4.5. We are from southern California so it didn't shake us up too much. However, there were lots of Chicago people in Huatulco at this time and they had different feelings about it! According to some of the natives here, earthquakes are quite normal in this region. The Zaashila is a well-constructed hotel that should stand up to most earthquakes! Just a note for those a little leery!

RESTAURANTS:

&nbsp - Sabor De Oaxaca - This restaurant is located in La Crucecita (3 mile taxi ride from the major hotels in Tangolunda Bay). It is a small place but if you want to experience true Oaxacan cuisine this is the place! The prices are great and the service equally good! Try the Oaxacan Tamales as an appetizer, they are wrapped in banana leaves!
&nbsp - Oasis - This restaurant is also located in La Crucecita. Prices even cheaper than Sabor De Oaxaca. There is Japanese food on this menu. We tried the Avocado wrapped crab rolls (safe) for about $5.00- they give you lots and they are great!! Their tamales are also wrapped in banana leaves.
&nbsp - Jarro Café - This is a small outside cafe that is located across from the Sheraton Hotel. Great place for a less expensive breakfast. There is a wonderful little parrot that sings and talks all the time! Fun place! They also are open for lunch and dinner.
&nbsp - Don Porfirio's - Located across the street from the Royal Maeva. This is a fun outdoor place with music playing. The offer good seafood and the Tortilla Soup is wonderful! I believe they are only open for dinner.

LANGUAGE BARRIER:

Just a note: the people here do not speak real good English. This is probably due to Huatulco being such a new spot to travel to in Mexico. It would be well advised for you to pick up a little Spanish before going, but if you don't you'll get along ok. The people here really try hard to communicate in English but it is all so new for them. Very nice friendly people. We never felt threatened or in danger.

All in all I would return to Huatulco. If you prefer a less crowded less developed destination, Huatulco is the place to go! At first you may wonder where all of the people are, but this is only due to Huatulco not being as well known as other Mexican destinations. Most people here have already visited the more advertised locations such as Cancun, Puerto Vallarta, Cabo and Acapulco.

Misela
Misela@aol.com
March 1998
---
Raring to Go
Having spent most of my life in California, Mexico and its people have always been a friend of mine. From driving over the border from San Diego to Tijuana or Ensanada for dinners, to flying from Tijuana to PV or other places in Mexico it was always fun.

Now I am transplanted in Dallas, Texas 5 years ago (no I am not a Dallas Cowboy Fan) and Cancun, Cozumel are close to me. Always great to get away there.

Huatulco. How the name has always struck my heart from the first I heard of it's development back in the late 80's. Always wanted to go. Now it will be a reality. June 6 for 7 nights. MLT tours whom I have used many times.

The Royal Maeva. DFW return. $1008.00 for a single. What a price. If I can convince my friend Sharron of Hanover, Indiana, to join me, the price will be $896. What a price. I mean I could not go to New Orleans for a 2 night weekend for that.

All that I have read on this www site affirms to me I have picked the right hotel and of course, the best site in Mexico. Ole'! I'll comment when I return.

"Texas Pepper ( David )"
pepper77@airmail.net
March 1998
---
Caribbean Village and related information
Tom, my spouse and I and another couple stayed at the Caribbean Village [photos 79K] February 17th thru February 24th on an all inclusive contract. We are American couples from the Wisconsin Dells area of Wisconsin, USA, which is a heavy tourist area in its own right. It was our first tourist trip as "empty nesters" out of the United States although one of our party had foreign military experience.

As others have noted, the Caribbean Village appears heavily "infiltrated" by French Canadians. To us, they appeared to have routine schedules for each day and were not open to much socializing with Americans. They appeared very friendly and helpful to hotel staff struggling with basic French. Later, we discovered some did not know much "English/American" so perhaps we mis-judged the situation. Of course, most hotel staff thought we spoke French so we really had trouble trying to learn Spanish phrases when our rather dismal college French acted as background "noise." Late in the week, some Americans from Wisconsin, Iowa, and Minnesota finally appeared. We wondered if we should have traveled on weekends instead of the middle of the week in order to start out on the "same page" as the other hotel tourists.

While the Caribbean Village may not be truly a five-star, we still would recommend it and plan to return for a two week stay next year or so. We were impressed by:
a. Front-line staff worked very hard to provide wonderful meals and teach us Spanish phrases.
b. The rooms were quiet and small problems were quickly addressed (at least in "Mexican time!")
c. Hotel maintenance and painting was in progress to correct concerns expressed on the internet.
d. Americans do frequent the hotel but it might be a good idea to bring a few along with you!
e. The management staff, especially the concierge, Lily, was very helpful. She can fix problems and find resources for you.
f. The entertainment may have been less than professional but it was certainly done with enthusiasm. It is likely that our lack of language skills diminished its impact greatly.
g. The pools were very nice both at hotel and at the beach house. We found the beach house to be be quite satisfactory for meals, entertainment, and recreation. The transportation to it was frequent and brief.
We did visit some of the other hotels and felt they were too commercial for us "average" Americans. However, they are probably just fine for many others.

We had much difficulty in contracting with commercial vendors for tours so we worked with Lily, the concierge at the Caribbean Village, to find local vendors for tours within 30 minutes of Huatulco. We visited three nearby villages and many secluded bays. The snorkeling was wonderful. We brought our own equipment, including lifejackets, and recommend others do the same. Also, we ate in restaurants at nearby Santa Cruz and La Crucecita. By all means get away from the resorts and see more of the nearby areas.

Thanks everybody for all the information on "the net." We found it very accurate and useful.

Stephen and Patricia Sardeson
sardesp@midplains.net
March 1998
---
9 Days Isn't Enough
I just returned from Huatulco three days ago. I was online and I was looking at what some people had to say, and I must say that I was astonished. First of all, the earthquake that hit hardly had any impact structurally. I was staying at the Sheraton Hotel, and the only noticeable damage was a crack in the lobby wall, which should be expected considering the power of an earthquake. By the way I might add that staff was working diligently to repair all noticeable damage. Personally I believe that if you are going to complain about something, complain about something that can be fixed, changed or shouldn't be happening in the first place. Obviously the people of Huatulco can't help the weather, but they were doing all they could to fix the damage that mother nature handed them.

As for the vendors that are on the beaches and in the town, you have to realize that this is their livelihood. Their means of survival is you buying the goods that they have to offer. If you don't want to be hassled stay within the walls of your hotel.

As for what I have to say about Huatulco, I loved every minute that I was there, and I can't wait until I am able to return again. The people that worked at the Sheraton [photos 103K] are wonderful. They are more than willing to do anything for you. I was there for 9 days, and I feel as if I've met some friends for life. If you are going there in the near future please say hi to Raul, Donyella, and Alex for me (Elisa). They are the members of the Activities staff. You will see them around the pool or the volleyball courts all day. The Sheraton offers activities for its guests every day. At noon there is water aerobics, at 1:00 there is pool volleyball, and starting around 4:00 there is beach volleyball. So if you try to say that there is nothing to do there you are only fooling yourself.

The food there is wonderful both in and out of the hotel. The Italian restaurant that is in the Sheraton has a wonderful menu, especially if you like to try things that are a little bit off the beaten path. I recommend the three cheese chicken, and the seafood lasagna. As for desert, I recommend the tiramisu and the Spanish coffee. Victor is my favorite waiter there, and he makes the best Spanish coffee (1/4 brandy, 1/4 Kahlua, 1/2 coffee, with a drop of vanilla ice cream and a flaming spoon). It is quite a table side show. As for the restaurants out of the hotel I recommend Mission Fa Sol. It is a quaint little restaurant owned by the cutest little Mexican women that I have ever met. Hola Señora Lopez. As you venture into the town of La Crucecita stop in at The Cactus... Ramon is the waiter to get there... tell him that " Fish Eggs" sent you, you might get a free drink! Don Porfinos is another place worth your time. And definitely don't miss the bakery in town. All or the restaurants are wonderful, and the prices are just as good. $10 ( American) for a complete 1 pound lobster tail dinner. You can't get that here in the states.

To survive a week or more in Huatulco you need to be able to enjoy life, sun, water, warmth, and good company. The people that travel there are going to be looking for the same I promise you. You also most understand the people that work there have an objective, and that is to make you slow down, enjoy yourself, and let loose for a few brief moments in your busy life. You can't be in a hurry any time while you are there, because the people that work and live there sure aren't.

There aren't many different tours to go on while visiting. I've only been on three, but I would recommend all three of then for you to try. The deep sea fishing was really cool ( we caught two tuna, and a 50 lb. sail fish.) The 7 bay tour great... it gives you a look at the desolate, beautiful place that Huatulco is. If you go on one of the small, 6 person boats you get a chance to see more. The captain will just pull the boat right up onto the beach, and you will be able to take some time and swim, or snorkel on your own private beach. Lastly ( this was my personal favorite) try horseback riding. No experience required! It is not the "La Dee Da" trail ride that you would get here in the states. You start off just walking along, and you go up into the mountains, down through the forest, and galloping on the beach. You can't ask for much more.

If you are planning a vacation there in the near future I must say that I am jealous. But while you are there tell my friends...Raul, Donyella, Alex Victor, Señora Lopez, and Ramon that I said hi, and that I miss them greatly!

F8thnangle@aol.com
February 1998
---
Airport Scam
There appears to be a parking scam being run by airport security officers. After arriving in Huatulco on the 4th of February, a young uniformed type tried to shake down our cab driver for 75 pesos. We protested because parking is supposed to be free at the airport. The individual supposedly called his supervisor but we noticed he never depressed the send key on his walkie-talkie. Another passing security guard refused to become involved in his attempt to collect. After a heated exchange we left without paying.

We were dropped off at Huatulco by friends on Feb. 17 and they reported the same attempted shakedown occurred to them, this time for 90 pesos. They didn't pay either.

A resident Canadian reported a similar incident occurred at the Puerto Escondido airport. He got around the problem by demanding an official receipt with the government (Hacienda) stamp on it which, of course, wasn't forthcoming.

A word to the wise.

Steve Bevitt
Berkeley, CA
sbevitt@astsoft.com
February 1998
---
On Earthquakes and Fishing
My wife and I arrived at the Sheraton and stayed at the Sheraton [photos 103K] commencing February 3, 1998. An earthquake took place on the 2nd of February and people were sleeping in the hallways of the hotel and outside of the hotel. We slept in our room and another smaller quake occurred that evening which woke my wife up, however, I slept through the whole thing. The next day, at about 10:00 o'clock A.M., we were eating breakfast at the hotel and the table shook for a short period of time. After that, there were small quakes about every other day. The quakes, or aftershocks, whichever you would like to call them, were very small. All of those things didn't bother my wife and I, however, there were many people who did get shook up about the quakes. In speaking with people at the hotel, I learned that there was another big quake about 17 years ago.

This was our second trip to Huatulco and one of the things that we found enjoyable was going with one of the fisherman who hangs out in front of the hotel, namely, Indio, a/k/a "the Indian". However, his real name in English is George. He can arrange a neat trip for anybody who is visiting the area. If you want to see the bays and do a little fishing at the same time, I would recommend going with George. He can show you the bays and if you catch some fish, George will take you to St. Augustine where they will prepare and cook the fish for you. It is somewhat primitive, but no different from cooking fish in your own backyard on a grill. Also, if you are afraid to drink the water, the only water they have there to drink is bottled water. So, you don't have to fear drinking bad water.

When we were there, the fishing wasn't that great compared to our last trip in 1997. The fishermen thought that maybe the earthquakes had made the ocean dirty because the fishing was just really bad. Last year when we were staying at the Sheraton during the same time of year, they were catching fish right and left, specifically, yellow-fin tuna and bonita. We did get in to a school of bonita and we caught 26 bonita, 2 mahi mahi, and 2 yellow-fin tuna. "The Indian" took us to a place where he had a relative or friend with a little restaurant on the beach where the fish was prepared and cooked. We invited the cooks and everybody for a big celebration. We really had a good time.

If you happen to go see George, "The Indian", tell him the Wendell sent you. I don't think it will make your trip any cheaper, however, it might help me the next time I visit!

We also took a tour of Puerto Angel and Puerto Escondido which was kind of a different thing to do. They have a place where you can view these turtles, however, it was closed because of Hurricane Pauline. Apparently, Pauline did some damage to the place and it was closed to all visitors.

I have been to many places throughout Mexico and I think that the Huatulco area is probably one of the best due to the fact that it has not been totally developed. I would highly recommend the area to anybody anticipating and planning a trip to Mexico, and if you have a trip already planned, may you enjoy your trip as much as we have enjoyed our stays.

Wendell
WEMeissner@aol.com
February 1998
---
Finally, a comment on the Villablanca
I'm writing for all of you who may be going to stay at the Hotel Villablanca. Before I left for Huatulco, I read this visitor comments section and could find nothing on my hotel. I went down on one of the MLT Vacation packages from Mpls. Did a last minute deal, and it was wonderful. If you get a chance go on down.

The Hotel Villablanca is not right on the ocean. You have to walk across the street and thru a new development park area. It's about two blocks to Chahue Bay. The hotel will give you a pass to the "Beach Club" and towels. Down at the club they have the chairs, umbrellas, and an open bar/restaurant. For the active they have Volleyball and Soccer nets, you would need to get a group to play. They also have hammocks for siestas. This bay is very small and unpopulated. Almost like having a beach to yourselves.

Now for the hotel. The hotel is about 2 years old. Small with less then 40 rooms, on three floors. Every thing is tile and very basic. I loved it! For an inexpensive hotel, it was wonderful. The rooms were clean, the staff was nice, and you got to know everyone staying at the hotel. We stayed in a Master Suite facing the pool. The master suite had the beds on a loft overlooking the main area, but was still a very sparse room. There was a TV, all stations were in Spanish, except HBO. I would go back to this hotel, it's not posh, but it is very nice. (The only draw back, the beds are very hard. It took a while to get use to them.) The pool was cleaned every morning, and was great to laze around in after being on the beach.

Hotel Villablanca is not with all the other hotels on Tangolunda Bay. That bay is a 15 pesos taxi ride away. Both towns, La Crucecita and Santa Cruz, are a 10 minute walk away(10 pesos taxi ride). The walk to La Crucecita is down a boulevard, very nice. I thought the hotel was in a perfect place.

Hope you have as much fun as I did.

beth@youthencounter.org
February 1998
---
Feedback on the Caribbean Village
Hi Tom... great page, too bad I found it when I returned, we would have appreciated this information before we left....

Leaving on 24 Jan 98 we spent 7 days at the Caribbean Village. [photos 79K] We really enjoyed our trip, the people we met were great, the staff of the Caribbean Village are also great.

We do not consider it to be a 5 star, however I am not sorry we stayed there, it was worth the price.

Food *** (food all the time)
They have an a la carte restaurant, however they will only take reservations 24 hours in advance from 5:30 to 6:30 each day. The restaurant only sits 24 people. Great service, serving a 5 course meal. Our choice was beef (it was not tender). Everyone else we talked to really enjoyed their meal.

Tip: book as soon as possible before everyone else figures out the system, you might get a chance to return a second time. The breakfast is great, lunch is OK... buffet, hamburgers, fries, dinner (buffet style) food is repetitious.

Rooms ***+
Clean, simple and spacious, I found a bit stuffy at first.

Service and activities ****+
The staff are very pleasant and the activity team are dynamic: many activities to keep you entertained, they get people to participate however they are not pushy.

The 7th level has a pool, bar and small restaurant where you can be quiet if you prefer.(open from 10:00 to 6:00)

Because it's an exclusivity of Nolitour 75% of the tourist were french (Quebec), being french myself I did not mind, however my husband found it difficult to communicate and mingle with other guests. I found the guests very pleasant and really enjoyed myself.

We really enjoyed our trip to Huatulco...and look forward to returning some day.

Susan Berndt
BerndtSL@Stentor.ca
February 1998
---
Coffee Plantation Trip, etc.
Tom, thanks for your web site. We used much of the information from it on our recent trip to Huatulco (2/3 - 2/10). We stayed at the Zaashila Resort [photo 66K] and had a wonderful experience. The staff was very helpful, friendly and courteous. Our accommodations were very clean and offered wonderful views of the ocean and the pool. The resort was completely uncrowded and at times we felt we had the entire resort to ourselves. It is very quiet there and anyone looking for nightlife or a singles scene would be very disappointed. Great place to go with a couple of good books and no agenda other than rest and relax.

We did several side trips. One to the coffee plantation Cafe de Gloria. We enjoyed it but if you don't want to spend 2 hours each way in a four wheel drive vehicle over very bumpy, hot, dry roads don't go. The tour of the plantation was interesting and the meal prepared by the owners was probably the best we had while there. Everything was fresh and raised or grown there on the plantation. The people that ran the plantation made us feel like we were long lost relatives. The stop in the rain forest river to swim was great. We also went horse back riding for a day and had a good experience. Unlike a lot of trail rides were one horse has its nose glued to the butt of the horse in front we actually got to do a lot of actually riding (trotting and galloping) and not just on the beach. The Zaashila is not all inclusive so we ate at many different restaurants and did not find a bad one. Some of the best were the little ones on the side streets where you could get 2-3 tacos with chicken, pork or beef with some beans or quacamole for 12-15 pesos.

Overall a great vacation. We were not ready to leave and can't wait to return next year.

Rick Stark
starkrdc@runestone.net
February 1998
---
Still Rattled after Earthquake
Tom, It was very interesting reading other people's comments on their visits to Huatulco, so I thought I'd add mine to your contributions. My husband and I have visited Huatulco 6 times in the last 6 years, always in January. We have always stayed at the Royal Maeva [photo 39K], and found it very pleasant and the weather was always very good, in the 80's every day, and the food and drinks were very good, and staff very nice to us.

However, I have to inform you that on our last visit (which ended Tuesday, February 3) we had an earthquake the last night of our visit (Monday, February 2, 1998). Being from the mid-west, my husband and I have never experienced an earthquake of this size (6.4). The guests from California didn't seem very shaken up, because they had experienced these many times before. It happened about 7:00 PM, as we were finishing our dinner outside. The earth did rise and fall under our feet, and the noise was something I will never forget. It lasted less than a minute, but seemed as though it would never end. The hotel did sustain damage to many of its rooms, many walls and ceilings cracked, and some floors upheaved. The majority of the guests did not go back into the hotel that night to sleep, most of us slept outside on the chairs designed for sun bathing, on the cement area along the ocean. The staff brought us blankets and the bar was open all night for coffee and alcoholic beverages also. There were five or six after shocks during the night, and one in the morning. Needless to say, my husband and I were glad to be leaving the following day. Only one person at our hotel that we knew of was injured. She was eating at the indoor restaurant, and when the quake hit, everyone ran out to get away from the building. She was pushed over a railing as everyone ran out, and broke her leg and dislocated her shoulder. She also returned to Chicago the next day on our flight.

We heard on the plane coming back to Chicago from the people staying at the hotel next to ours (Sheraton) that they also sustained some damages, and a lot of the people spent the night outside, afraid to go back into the hotel. One woman was trapped in an elevator for several hours. We also heard that there were several stores damaged in La Crucecita also.

I don't know if we will go back to Huatulco, it was a scary experience for us midwesterners. Maybe in a couple of years!

I believe if I were planning a trip to Huatulco, I'd call the hotel direct and ask if there have been any more earthquakes recently. When we returned to Chicago, I called my travel agent to let him know, and he hadn't heard anything about the earthquake from Apple Tours (the company we traveled with).

Jean
jeanf@enteract.com
February 1998
---
Maravilloso
Acabo de regresar de Huatulco y quisiera describir mi viaje con una sola palabra: MARAVILLOSO!!! Nos divertimos mucho aunque tuvimos algunos problemas, por ejemplo, en el tour a Puerto Escondido, no pudimos pasar porque había una manifestación y tuvimos que irnos a Puerto Angel, que en verdad no es una playa muy bonita. Pero hicimos el tour de las bahías en el Huatulco Fiesta y estuvo muy divertido.

El clima: excelente, las discos: muy bien, y la gente: muy amable.

Me gustó mucho la tranquilidad que se respira y además la seguridad en las calles si importar la hora del dia o de la noche. Espero en verdad que lo cuiden mucho y lo sigan conservando como lo que es: un paraíso.

Nos veremos pronto!

Claudia
cgonzale@intercable.net
February 1998
---
Just another Day in Huatulco
Just returned from 1 week at the Royal Maeva. Pure relaxation, superb weather, super staff, who could ask for more. I worked at the resort as a "Maevamigo" for 2 years and have gone back twice since then to visit the many people still there.

On feb.2/98 we experienced an earthquake (6.4) with the epicentre being in Puerto Angel. For those who had never experienced such an event it was shocking. For me, it was just another day in Huatulco, as the area is famous for seismic activity. The matter was graciously addressed by hotel staff and their efforts for calming guests down were immeasureable. Most hotels in that area, Maeva included, are totally constructed for such happenings. The weather was fantastic as usual, not a cloud in the sky. Scuba diving was good also considering the water was changing and had dropped a few degrees. On our way to the dive site one morning, killer whales put on a spectacular show for us, as they followed along side the boat, one getting as close as 1 foot from my face! What an experience! Jorge and Roberto (deportes aquaticos) are both well educated and take great pride in their work!! Jorge actually certified me, when I was working down there.

Nothing much has changed hotel-wise. The former Royal Seagull is now divided into 2 restaurants, an Italian and a Mexican one. Room service is available 24hrs per day. Raul (food & bev. mgr) is wonderful, he'll see that all your needs are met. Taxis into La Crucecita are still 15 pesos ($3 cdn) and the bus 2 pesos. By far, Huatulco is truly one of the best places in Mexico. If you're not into commercialism & all that goes along with it, Huatulco is for you!! If you'd like specific info feel free to e-mail me!!! Adios amigos!!!

edunger@ican.net
February 1998
---
Hotel Caribbean Village
Le grossiste Nolitour a fait un super choix magnifique hotel [photos 79K] situe sur la montagne et sur dix paliers. Plusieurs voiturettes motorisees circulent regulierement sur le site,pour l'hotel ou le club de plage. Bonne nourriture et tres variee.

Tranquillite a la piscine du 7e palier. Animation agitee au club de plage,laquelle est tres belle ainsi qu'a la piscine du club. Spectacles en soiree et participation du public. Lobby-bar avec music-live tous les soirs jusqu'a 1 heure. Le personnel de l'hotel et de l'animation sont formidables, toujours a la disposition des jeunes et des moins jeunes et ce en tout temps.

De plus, 2 petits villages coquets sont a proximite. On se doit de visiter les 9 baies par petit bateaux a la plage. En un mot,a recommander fortement.

Pierrette Sansoucy
Terrebonne Quebec
pietra@videotron.ca
Janvier 1998
---
What's Shakin' at the Zaashila?
My wife and I were in Huatulco 1/31/98 through 2/3/98. I read other's comments which led to our staying at the Zaashila [photo 66K] and I wanted to share our experience. Huatulco was great! Very unspoiled and the people were very friendly. The Zaashila worked out great.

We had a Junior Suite with 2 rooms (living room and bedroom) and 2 full baths. The living room area included a very small kitchenette and had sliding glass doors leading to a 12x12' private outdoor splash pool. The bedroom had a king size bed and another set of sliding glass doors leading to a balcony which overlooked the hotel pool, beach, and ocean. All quite nice! It also had two full baths. It was certainly very comfortable for the 2 of us! The $200/night plus 17% tax seemed expensive, but only when compared to some of the other hotels in the area, not when compared to typical resort areas for the accommodations we had. The staff was very friendly; the lobby staff spoke fairly good English; everyone else not too good, but we knew some Spanish and got along fine.

Every day was very sunny and around 90 degrees. During the daytime, there was a fair breeze, so it kept you from getting too hot at the beach. Except there was one day when it was quite windy and we had to flee the beach due to blowing sand. The first night we ate at Don Porfirios. Very casual/comfortable, reasonable service, and good food. Second night in Santa Cruz at Mar Y Luz where we had a table literally "on the beach". This place was rustic. The seafood was very fresh, but I'm not one who likes the "whole" fish, but that's how they served it! As an appetizer, my wife had the shrimp cocktail and really liked it. It was served in a tall sundae glass and was a little sweet in flavor. Very reasonable price, about $4. On our last night we went into La Crucesita and ate at María Sabina's on the plaza sidewalk. There were several places to pick from and we liked this one just fine.

By 9:00 PM, we had returned to our hotel and were in our room getting ready to head down to the bar for a couple of drinks and listen to the band (which played every night). And yes, that's when the room started to shake and the sliding doors were rattling! It took a few moments to realize it was an earthquake. Then we, along with the other guests headed out of the building to the pool area (BTW, very nice pool). Some of the concrete sidewalks had cracked, but otherwise no visible damage. The whole thing was pretty unnerving because there was no way to find out any information about where, how bad, etc. We didn't know if we'd be able to get to sleep, but we had a few drinks, went back to our room, and managed to nod off. Only to be awakened at 1:30 AM by another quake and run out again. Some people decided to sleep on the beach, but not us! Back to bed and then up again at 7:15 for yet another good shaking! The earthquakes aside, this is a great place to get away from it all. At times, it seemed like we had the whole place to ourselves, really relaxing.

BeanIU@AOL.COM
February 1998
---
Earthquake
I was dining on the beach at the Sheraton Monday night (2/2/98) when the quake hit. What an ominous feeling. The earth roared and shook and we felt all 6.4 of it. We were calm and cool until 1:15 am when the biggest of the tremors struck. We all evacuated our rooms with pillows and bed clothes and slept at the pool and beach. The earth continued to tremor until 9am Tues. morning. We left right after lunch. I think I will return to Huatulco because I loved the pristine beaches, the people and the quietness. So sad to hear of the influx of hotels coming after 2000. It will surely ruin the area.

Susan Park
SPSYSTEM@concentric.net
February 1998
---
Thanks
Thank you for the earthquake information. My wife and I have been spending our winter vacation in Huatulco for the last four years. The first year was at the Holiday Inn Crown Plaza, now the Caribbean Village [photos 79K], and the last three years at Zaashila [photo 66K]. We love the resort and the friendly staff.

I've watched your Web Page grow, Tom. You'd be amazed how many people on our charter last year had downloaded information from your site! Good job, Tom.

Lance Sundquist
lance@the-bridge.net
February 1998
---
Are We Booked at Hotel Hell?
It appears that the majority of the comments about the Caribbean Village are both negative and dated. My wife and I and another couple are going to Huatulco later this month and we had planned on staying at the Caribbean Village [photos 79K] on the all-inclusive package. If anyone has been there recently or has heard anything from someone who has stayed there recently I would really like to hear some recent comments (good and bad) regarding your stay. Things from older messages mentioned having to always have a bracelet on, the resort not really being a 5 star resort, food not any good, etc. We are a little concerned that we are going to heaven but that we will be staying in HELL. Thank you for any info.

James Lee
james.lee@newboston.com
February 1998
---
A Tip for the Mosquito Problem
We just returned from a week's trip to Huatulco, staying at the Sheraton [photos 103K] . The hotel staff was friendly and accommodating, food and beach excellent.

We took the All Terrain Vehicle trip through the jungle to two beaches, one secluded and the other with a beachfront restaurant. The ATV trip resulted in a very rewarding afternoon providing fuel for much discussion amongst us since our return. You get dusty, muddy, and a little sore if not used to riding; it'll be an experience you won't soon forget. Take a bag with a zipper to protect your camera from dust, and pay when you get there in case your spouse decides to ride with you rather than on her own vehicle - the extra money will not be refunded if you paid for individual ATVs.

We were pleased that Apple arranges with the Sheraton to let you stay in the room till 6:00 PM the day you check out.

Many good restaurants are nearby, Casa Del Mar being our favorite, but a little more expensive. Dona Rosa in Santa Cruz was very good, inexpensive, and the restaurant supplied us with mosquito repellent. It's called Autan classic and is manufactured by Bayer de Mexico. I understand it can only be purchased in Mexico. It comes in a white aerosol can with an orange and yellow front with a mosquito on the front. Once we used it, we weren't bothered anymore by the pests.

The Gilbeaus
Hobart, IN
giza@crown.icongrp.com
February 1998
---
Aside from the Bugs and Beach Vendors . . .
We just returned from a wonderful week (Jan 23-30) at the Royal Maeva [photo 39K]. If you plan to go to Huatulco, you should know that:

- There are lots of bugs biting. You don't feel getting bitten but these red spots show up and some of them itch quite a bit.

-You should grab a palapa early in the morning (before 8:00 if the hotel is full). And ignore the sign that says that if you're not there for 30 minutes the palapa is considered available. Just leave your towel and book.

- The old Royal Seagull restaurant has been subdivided into two service restaurants (Mexican and Italian). Both are very good and are also air conditioned. The service in both restaurants is excellent. We much preferred these to the nightly evening buffet with tables for eight.

- It was 90 degrees or higher every day. We did not need a sweater or long sleeves in the evening because it never got below 72 at night.

- Because of the breeze, it was comfortable on the beach during the day. However, many people spent too long in the sun and FRIED.

- We wanted to see the bays and do some snorkeling but didn't want to take one of the "booze cruises". We chartered a small 8 passenger boat with one other couple for 400 pesos ($50) and had the boat to ourselves. We went to the places we wanted to go and spent as much time as we wanted to at each. We ate our hotel-packed lunch on a deserted beach. We left at 9:30 am and got back at 3:30. We booked the trip on the beach with Carlos Lopez who told us that he would be with us all day as our guide. HE LIED. Although our guide ( his "cousin") was very pleasant, he spoke little English. Carlos Lopez also told us we shouldn't leave before 11:00 am because the snorkeling would be bad. It wasn't, it was great. I think Carlos just wanted to sleep in that morning.

- The beach is full of vendorsb. Many people chose to stay on the pool deck where the vendors couldn't approach them.

- The swimming on the beach was fine. The undertow was not a problem.

- Bring your own snorkeling gear if you have it. Although there is a snorkeling trip twice a day at the Maeva, if you want to snorkeling on your own you can't borrow the hotel's equipment.

- Sailboats are available all day with no restrictions.

- There are many organized activities all day long at the Maeva if you want them. The nice thing about the hotel is that nobody pushes you to participate.

John Gartner
jgartner@localnet.com
February 1998
---
Caribbean Village?
Does anyone have any comments on Caribbean Village. Will be leaving 2/3/98 would like to know what to expect if someone knows. THANKS! If not will let you know when I get back.

Dawn Wander
wewander@mc.net
January 1998
---
Mosquitoes and Mountain Roads
Having just returned from our first trip to Huatulco and having read visitor comments before leaving, we found it necessary to respond with our thoughts.

A great place to visit -- however, a few precautions!! We stayed at the Sheraton as our first choice - Royal Maeva was booked. The Sheraton is real nice - food was wonderful - we were on all-inclusive plan through Apple. As we felt we should do something one day, we signed up with Apple for the coffee plantation tour -- a great mistake!! They fail to inform you that the trip is very long - it took us well over 2 hours to get there - and this on very narrow, ROUGH!!, and winding roads. There were 6 of us in a Suburban, but having come upon another broken down one about 20 miles from our destination, we were a full load of 8. The people at the plantation and the food are great, no complaints there -- we only wish they had informed us of the ruggedness of the road.

They also stress to NOT sign up with any of the beach vendors for rides through the bays -- don't listen -- we had Carlos Lopez -- a wonderful guide, nice boat and a great trip. His prices were lower than Apple, and again it was the 6 of us, so we had a great time - snorkeling, fishing, etc.

We had read about the mosquitoes, but not having seen any we didn't worry -WRONG!! After the first day I had mysterious looking red spots and within a few hours knew it was something more than a bruise. The mosquitoes are never seen, but their after effects are!! Did get some ointment from the hotel gift shop and it did help a bit, but are still visible even after being home for two days!! And, they do itch!!!

Other than that we have no complaints -- the native people are very friendly and we felt at ease wherever we went. No problems with food and/or water but then we did eat mostly at the Sheraton.

Good luck with your trip and enjoy.

The Ericksons, Waunakee, WI
wmerick@madison.tds.net
January 1998

Tom Replies:

The mountain roads are rough all right; all of them, with the exception of the few paved highways.

In regard to tours of the bays, take whichever you wish. But even the ones on Sheraton's beach are probably kicking back heavily to the Sheraton, on the order of 50% of gross. Any fishermen will be glad to take you on a tour of the bays for a few bucks. They return mid-morning to the marina from their fishing "day".

The mosquitoes are pretty amazing. We pretty much ignored them since they were so small. The ones we have in Texas have been described as "big enough to breed flat-footed with a turkey". The bites from the Mexican ones go almost unnoticed until they turn bright red and swell up, lasting about a week.
---
Anyone Been Bird Watching in the Mountains?
Really enjoyed your most excellent web site on coastal Oaxaca. I am a birdwatcher & photographer and am interested in the area because of its endemic birds. Do you know of any birders who have visited the Pluma Hidalgo/Rancho el Riego area? [see map] &nbsp I would like to get a list of common birds seen in this area from anyone who has been there.

James Ownby
Jdown@aol.com
Oklahoma
January 1998
---
Great Time at the Royal Maeva
We just returned from one week at the Royal Maeva at Huatulco [photo 39K] with our 2 teenagers. This place is fabulous. Absolutely all-inclusive, 3 buffet meals a day each one of which virtually stops when the next one begins, all drinks, activities included. No beads to buy, no extras at all. The beach is huge so anyone who likes to walk a beach will love it. The weather was in the 90's everyday, the ocean was warm. What is great about this place is you never have to leave the grounds unless you want to, and you never have to go worrying about where to eat, or whether you will get sick or what activities to pursue. And especially with the kids, you never have to put your hand in your pocket to pay for the meal they don't like or the extra drink they want. Royal Maeva is first class all the way. The rooms are fine, the service is ever present, the food is far better than I ever expected and I never had to eat anything Mexican. We met many families on this trip who have stayed at allinclusives including Club Meds all over the Caribbean and Mexico and they all said that for an all inclusive resort with all the activities of a Club Med without the ra-ra, Royal Maeva was the best of them.

We are a pretty active family. We didn't bother with the boat tours of the bays a little too sedate for us. We took a jungle tour on All terrain vehicles (like 4 wheel motor cycles) through the jungle and that ended up on a magnificent deserted beach for swimming. It was different and terrific. Our daughter went horseback riding which also ended up on another deserted beach for swimming. She said it was better than our horseback riding in Big Sur. We golfed. The course is quite beautiful visually but anyone looking for a serious challenge will be disappointed. Greens are very slow, fairways are pretty unimaginative. Nonetheless, it is good fun. Beware, it gets seriously hot there even in December and even with an early start and 9 holes was more than some could take.

troister@inforamp.net
January 1998
---
Coffee Plantation and Oaxaca Tour
Spent 2 wonderful weeks on Huatulco - Did our usual bay trips with local fishing boats and eating in the bays-beyond good. Did two new wonderful things that we would recommend to all who go:

1. Coffee Plantation - Finca - excursion - we would recommend the smaller of the plantations which is Cafe de Gloria - we were by ourselves with a guide and driver. An all day trip - tour perfect - food at finca was one of the best meals we had!!! - swimming in mountain springs envigorating and "paradise feeling" - Yes, recommended highly.

2. Oaxaca day excursion - Monte Albán and City Tour - I was absolutely thrilled at the arcaeological site. The rest of the tour was also grand we will go back there for more days next time.

Thanks for the input from everyone.

Kathy & Bert
KLATURNER@worldnet.att.net
January 1998
---
We're Off To the Club Med At Huatulco
What a great place for information! We're off in the 3rd week of January to the Club Med at Huatulco. Having been to a Club Med before (in Cancun) we know we are not in for a luxury vacation (food and accommodation being just OK and Montezuma's revenge affecting most travelers) but the facilities, sports and location are usually pretty good. We're wondering what the weather has been like down there during this "el nino" year. If anybody can comment, we'd appreciate the feedback. Had heard it snowed in Guadalajara. Guess it's better than shoveling snow in Ottawa! Thanks to all you travelers for your reports.

Mark Ujjainwalla
m.j.ujay@cyberus.ca
December 1997
---
Watersports
The following appeared in a USENET newsgroup on 12/6/97:
The only experience I had with the Sheraton was 2 years ago when I overturned our sailboat from the Royal Maeva next door in front of everybody on the beach there (good humor for the beach crowd). The bay that both hotels sit on is very nice for water sports, O.K. for swimming. The Sheraton looked like a nice facility. Royal Maeva was very clean and new at the time. Very good service at the Maeva (had room service every morning -continental breakfast in the room sure helps cure the dog that bit ya). We took an all day boat ride tour of the seven bays. Lots of fun. We didn't go through our MLT rep, and wound up the only people on the boat who spoke English as a first language. It was a blast. Nice lunch on shore, a little snorkeling, then back home on 20 foot seas under a clear blue sky. Recommend if you have the time. One thing to be aware of; it gets REALLY hot in Huatulco.
Dave Hainlin
---
Comfortable at the Zaashila
I just got back from a 9 day vacation which was made possible by your site. My wife and I came across Giorgio Sandona's condo page while we were checking up on the happenings in Oaxaca. We live in Toluca and every time we have a chance, we head down to the Puerto Angel area. But this time my in-laws wanted to come along (and pay!) so we looked for something a little more upscale and to their liking than the hammocks we usually stay in. Your site and Giorgio's condos at Zaashila [photo 66K]were perfect. Eight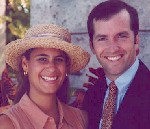 of us stayed in two condos comfortably and the price was *much cheaper* than if we'd stayed in the hotel. Great service too!

I just wanted to drop you a note to let you know how fun, interesting and useful we have found your site to be. Thanks for all the work and love you put into it!

Tim & Annette Gulick
mexikids@infoabc.com
December 1997
---
Hurricanes no Problem
We just returned from a one week stay at the Royal Maeva in Huatulco. We had a wonderful experience and just wanted to pass on that we took every excursion tour available and everything was perfect. (won't go into detail about each tour because others already have). Just wanted to pass on to those who might think of canceling their trip because of the two hurricanes, don't. There was no problem at all with the exception of the road needing some repair. Again, best vacation we ever had. I'm ready to buy land there and move!

Stan & Chris Schierman
schier1@gte.net
http://home1.gte.net/schier1/mexico/mexico.htm
December 1997
---
Discovered Huatulco
We recently returned from Huatulco and feel that we have found heaven second only to Tahiti. Even though Hurricane Rick blew through during our visit we had a marvelous time. We stayed at the Zaashila [photo 66K] in the Minch's condo and would highly recommend both the hotel and the condo. We did spend 3 days with towels on the floor mopping up water, but am told that is not uncommon after the 10 inches of rain that fell during the day of the hurricane. We travel frequently and have our carry on bag that is always packed. One thing it didn't have is a flashlight, but it does now. The power was out for about 4 hours during the hurricane and our condo had no light save for a small battery operated light mounted to the door of the bedroom closet, not enough. There are no emergency generators at any hotel except Club Med in Huatulco so come prepared!!

We took the red eye out of Chicago and unfortunately the flight was full and we had 5 young men on holiday behind us who got on the plane feeling good and continued to drink and get louder all the way to Mexico City so we arrived with no sleep. Following previous visitor comments we found our way to the Marriot in Mexico City and had a nice breakfast. The flight to Huatulco was uneventful, but when we arrived at the airport we were one of the "red light" customs beneficiaries. Not really a problem until they found the coffee I had brought to brew each morning. That gave the officials quite a stir, but after I told them to keep it (they spoke no English and us no Spanish) they seemed to calm down and actually let us pass with it.

The Zaashila is beautiful and service is excellent although very few spoke English. Geno at the pool desk was very helpful, he speaks fluent English and spent many years in Chicago. We got to know him so well we actually had dinner with him and his wife Lupe while we were there. Please see him on your visit and give him our best, he will help you out in any way he can. Geno even phoned around to find us somewhere that was showing the Holyfield/Moorer fight on November 8. The food and service at Zaashila was excellent, the Chez Binni is comparable to a fine restaurant in Chicago but much less pricey and a relaxed dress code. Anyone who complains about spending $80US for appetizers, soup, dinner, drinks, coffee for two with excellent service hasn't eaten in Chicago. The same dinner in Chicago would have cost us double, and close to triple in Maui or Tahiti. The Casa del Mar is a must, it was our most romantic dinner with price, food and service comparable to Chez Binni. The hotel manager showed us their property, rooms, etc.; very nice but not the Zaashila.

We shopped in La Crucecita, bought all our silver at Maniholl per a previous visitor comment. Very nice people to deal with, they even left my husband and I alone in their shop while they went to get change. Lunch at Sabor de Oaxaca was wonderful, $15US for 2 with appetizers and 4 ice teas. Go to the flea market across the street, we bought a large bottle of hot sauce there for $0.40US and tank tops for $5US. Took the bay tour on the boat "Zaashila", crew was nice but wouldn't recommend it because they packed so many people on the boat there was no where to sit except outside on the bow of the boat for 8 of us. We took a boxed lunch from the hotel on Geno's recommendation and were glad we did. "Tres Hermanos" at San Agustín bay has no running water and we would never have eaten there, just gone hungry. Had a wonderful dinner at La Pampa, have the empanada's for an appetizer and the house salad. The arronceta (?spelling) steak was just as good as the New York steak my husband ordered for half the price. Don Porifirio was excellent also, we went there the day of the hurricane to find "futbol" and we found it. Had the "earth, sky, sea" kabob fixed at the table. We checked out the Quinta Real, this place is heavenly and sorry to say but the rooms make the Zaashila look bad but the beach and pool do not compare to Zaashila. We taxied to Quinta Real our last night there to have dinner only to find the restaurant was closed. So where do you eat if staying there?? Moved on to Dona Celia in Santa Cruz and were slightly put-off by the ants crawling on the table when we arrived but we had a great dinner. Good house wine, my husband had lobster served on tortillas with black beans for $18US and I had 5 large shrimp with garlic for $9US.

On the way home during our layover in Mexico City we returned to the Marriot and had a wonderful dinner at La Mansion. The food, service was beyond belief. I got the impression they thought we were celebrities or something, seating us at a special table and waiting on us hand and foot.

All in all, we love Huatulco. We travel and travel and try to find that special spot, which we found in Tahiti but from Chicago it is a long haul. We have never wanted to return anywhere yet without trying somewhere new. Now we do, Huatulco. We'll be going back soon.

Joseph Malone
JoeMalone@classic.msn.com
November 1997
---
Art Exhibit December 12th
Firstly, my wife and myself are in love with Huatulco. Secondly, we have used your website extensively to plan trips there; thank you so much. In fact, we love the place so much, I have done a series of paintings of the area. An exhibit of them is opening on December 12th at Campo De Golf Tangolunda and will continue through April when the show moves to Oaxaca.

I would appreciate any mention of the show on your site. I have just gotten a couple of web pages featuring my landscapes going, and I have installed a link to your page on my page featuring the Huatulco Paintings. I would love it if you would put a link to my page on your site. The address for the page featuring the Huatulco paintings is:

http://members.aol.com/keatingart/Page2.html

In any event, tell your friends to stop by the clubhouse and see my paintings. Keep up the great work. Let me know if I can help you in any way.

Warren Keating
Keatingart@aol.com
November 1997
---
Anybody know about Cuban cigars?
Enjoyed visiting your web page. Plan to spend my Xmas vacation at the Club Med. Wondering if I could shop for good cigars (cubans) in the huatulco area? Any recommendations?

Thanks
Harry Menco
hmenco@ix.netcom.com
November 1997
---
Good Times at the Club Med
My husband and I have been to the Huatulco Club Med [photo 21K] 4 times. We think it is paradise ! The people are friendly, the activities are non-stop, and the scenery is beautiful. Each day we would get up and check the activities board to pick our events. From volleyball, softball and archery to kayaking, snorkeling and the circus - we did it all. When we needed a break, we would find a lounge chair either by the pool or on the beach and rest with a good book. The food was plentiful. I am a picky eater, but I never went hungry. The walks to the room could be quite a workout, but we looked at it as a chance to work off all the food we ate ! The best part of Club Med is the people you meet - both the people who work there and the other guests . Each time, we have met a variety of people; had some lively dinner chats, explored the local towns with new friends, as well as making some good business contacts. Yes, the rooms are sparse and not the most modern, but we didn't spend much time there. We only slept and showered there. Isn't that the whole point of Club Med ? We plan on going back again and again !

Joyce St. Marie
jstmarie@groupwise.egreen.wednet.edu
November 1997
---
Beaches, Restaurants, and a Side trip to Oaxaca City
My wife and I just got back from an incredible vacation in Huatulco, having been there the week of 10/31 - 11/7/97. We stayed at the Sheraton [photos 103K], and if you're like us and want to get out of the hotel to eat and actually spend time in Mexico as compared to being a captive in your hotel, the Sheraton is the only sane choice. Everything about the hotel was excellent with the only exception being that the rate for exchanging dollars/pesos is terrible, worse than any hotel in Mexico that I ever experienced. No matter, you can change money in town at one of two money changers (almost full value), or wait in line at the bank for a few pesos more. In any case, I would highly recommend the Sheraton to any visitor.

Damage from Hurricane Pauline was highly overrated in the areas that tourists tend to visit. The damage, other than quickly repairable items such as replacement of palapa roofs with new palm fronds, was essentially unnoticeable. The beach in front of the Sheraton is in perfect shape. I don't know what other people who commented meant when they said the water was rough; we found it to be almost glassy other than a steep beach break which produces a small undertow as the water moves in and out. It could be a problem for small children and an embarrassment for uncoordinated adults, but is really not an issue for anyone used to the ocean. The water temperature was in the mid to high eighties this time of year and couldn't have been more perfect.

We chose to take the 7 bay tour and I, like all your other writers, highly recommend it. We were on the Fiesta Catamaran with about 25-30 people (it holds 90) so there was lots of room. The boat stopped first at Bahía San Augustín for swimming and snorkeling. For the Pacific ocean, this was world class snorkeling. The visibility was excellent, the coral was good and the variety, size and color of the sea life was great. The water was somewhat shallow 3-15 ft and there were almost no swells or wave action making it extremely easy for anyone to swim there. I am concerned that inexperienced snorkelers are not told about not stepping on the coral, and it's very possible much of the coral will be dead in the next few years which will result in the tropical fish leaving the area. The ship also stopped at Maguay bay for more of the same and lunch. The snorkeling was not near as good there as the visibility was poor and there is considerably less coral, but it was still nice. The food was your basic beach palapa restaurant sea food, slightly overpriced as you are a captive audience, but still not bad.

We took a taxi to Entrega beach one day (about $6 each way). Make sure you arrange for the driver to pick you back up after a few hours. This beach is fairly developed with lots of identical looking restaurants with the beach chairs for use by anyone who they can convince to sit in their area. This is the smart move as you have shade and some illusion of security for your belongings your entire stay for the price of a beer and/or lunch. Entrega is a beautiful beach with great swimming and average snorkeling. Good for kids and adults. Well worth the visit.

We also took a one day guided tour round trip by plane to Oaxaca. Tour included visits to Monte Albán, Santa Domingo church, the mercado, zócalo and other points of interest. Oaxaca is a city that needs weeks of exploration, not just a day, but it will let you see why you need to come back again.

As for food, as I indicated earlier, we had all our meals outside the hotel, which not only provided us with a much better taste of Mexico, but cost only 33 -50% as much. Our favorites were the Jarro Cafe, right across the street from the Sheraton, where we had breakfast every morning. Beware of Pancho the parrot. He wants to be friends but he has an annoying habit of nipping you. We didn't eat very many lunches other than when we were on the boat or in Oaxaca. Normally we would have a plate of guacamole and a drink at the hotel (costs as much as a full dinner in town). For dinner we generally went into La Crucecita by taxi ($2 each way). Every restaurant we ate at was good, so it doesn't matter where you try. Our favorites were Sabor de Oaxaca (about 1/2 block off the square) for regional food such as chicken in mole, banana wrapped tamales and other Oaxacan favorites. Most of the other restaurants were on the square and served primarily seafood, although they had meats and chicken dishes. Fish dishes are extremely good and very inexpensive (entrees about $5-6) shrimp dishes ran closer to $10 and lobster was out of reach at $30 or more. Mixed drinks were usually about $3 each, but beer was less than $1. Costs the same as a coke. My vote is to explore and eat anywhere.

We went into Santa Cruz one evening for dinner and the taxi driver took us to Dona Celia for dinner. He drove up to a building that looked nothing like a restaurant then we went down hallway and came out on a huge patio overlooking the ocean. It was dark and each table was candlelit. The food (just about exclusively seafood) was superb, the setting was romantic and the tequila was strong. It was a perfect evening and I would recommend this restaurant highly.

In closing, there is no doubt that we will go back to Huatulco again. It is one of the jewels of Mexico and a must for those of you who enjoy south of the border vacations.

Howard & Barbara Schwartz
howardj@slip.net
November 1997
---
Pit Stop in Huatulco
My visit to Huatulco was in June 1997, Staying for only one night in the beautiful Sheraton. The one night stay was not because of the service, far from it. My father and Myself, along with 180 other people from around the world were competing in the 1997 Panama - Alaska Rally. 16 000km 25 Day Motoring adventure from virtually the equator to the Arctic Circle.

Luckily for us one of the night stops was in Huatulco what a pleasant surprise this was, I really couldn't believe my eyes as we drove into this lushes resort area. Our stay in this lovely area will be remembered in my mind for as long as it takes for me to return.

Just thought I would write a short message to add to your web comments, and I hope the area was not to badly damage by the recent storms.

Matthew Magraith
Sydney Australia
magraith@bigpond.com
November 1997
---
Post Pauline Visit
Tom

Sorry it has taken so long to get back to you. Yes we did go to Huatulco, lots of trees down but very little structural damage with the storm. Lots of damage back toward the mountains, lot of people hurt and villages that are no more. The people we know there were involved with the helicopter pilots that ran food and clothing.

Will write very soon with complete details, many of which were first hand. Have some pictures, will scan and send. With the storm the prison at Pochutla most of the prisoners got loose and still are.

Dixon and Cherylb dleavers@erols.com November 1997
---
Re: Club Med in Huatulco
This appeared in the newsgroup rec.travel.caribbean (wrong ocean, right Club Med):
Yes, I work for Club Med and can give you a lot of info. The only damage to the village were some broken glass and downed trees. The club did close for one week to clean up. All repairs have been made and the club is up and running. We have been in close contact with local government, there have been NO breakouts of water related illnesses. We have been testing the water and everything is safe. Hope this helps.
vaqthomas@aol.com
October 30, 1997
---
Storm Repairs in Huatulco
Called Hotel Castillo in Santa Cruz and was told all repairs have been completed in that area. So we are very happily anticipating spending the time there. Although it is not until Thanksgiving, we will email back report after we get back and if there is anything new you hear about, I would greatly appreciate any information via email. Thanks for your prompt response. Did you spend anytime in Oaxaca or surrounding ruins? If so, is the trip there ok?

Thanks again,
KLATURNER
KLATURNER@worldnet.att.net
October 28, 1997
---
La Calidad del Servicio y la Condición de las Playas
Por medio del presente deseo agradecer todas las atenciones que se nos brindaron durante la estancia de mis pasadas vacaciones junto con mi familia (Sep-97), reafirmo las respuestas que conteste en el formato de encuesta de Calidad del Servicio que entregan al vacacionista en el momento de concluir su estancia, el servico es excelente.

Sin embargo durante mi estancia pude observar con mucha preocupación el deterioro que se empieza a observar en la playa, en la arena principalmente se observan colillas de cigarro, vasos de plastico, unicel termico. Recuerdo que durante mi primera estancia (Jul-92) en este hermoso lugar, la playa se mantenia completamente limpia.

El comentario que les envio no es con el fin de perjudicar a alguien, creo que es una area de oportunidad en donde ustedes jugaran un papel importante para mantener este hermoso lugar en buenas condiciones.

Agradeciendo su atención al presente me despido.

Ing. Moises Allende Gomez
mallende@cemex.com
September 1997
---
¿Porque Solo en Ingles?
Oaxaca es el lugar que mas he visitado en los ultimos ocho años y de todos ellos Huatulco es lo que me ha fascinado, mi pregunta es porque todos los comentarios y en general el contenido que podemos observar en internet respecto a estas preciosas bahías aparecen en inglés, no se dan cuenta que existimos personas comunes y corrientes que deseamos saber más de estos lugares.

Agradezco infinito su atención.

Teresa Cruz
tcruz@mext.clubinter.net
September 1997
---
Plan Early for January Vacations
Well after our vacation last year to Huatulco in January of 1997 and all your help with our questions we had a great time and have posted our comments when we got back. We flew out of Detroit with Apple Vacations which we have traveled with for the last six years.

Our travel agent in the middle of August went to book our holiday for January 1998 to Huatulco only to find that Apple Vacations no longer goes to Huatulco out of there, only Chicago. Nor does any other tours go there from Detroit. We either go to Chicago or we are out of luck. Then we find that the month of January is already booked. Great spot but now getting hard to get to. We are finally booked out of Toronto on Signature.

Bill Woolgar
wwoolgar@ciaccess.com
September 1997
---
Family Fun at the Maeva
We recently returned from a 7 night stay at the Royal Maeva Huatulco. [photo 39K] We departed from DFW airport on an MLT package. Comments are as follows:

1) Service
The service at the Hotel was good to excellent. We did not encounter any problems at all, with any of the service staff. The bar tenders made a point to attempt to learn each guest's name and choice of beverage and encouraged everyone (Gringos included) to learn a little bit of Spanish.

2) Food
The food provided by the hotel was good. There were a few nights that the food did not satisfy everyone's palate; however, the club sandwich from room service usually did the trick. Room service IS included and was fast. Breakfast at the hotel was served buffet style and was excellent, with cooked to order omelets and wonderful fresh squeezed juices. Lunch provided two choices: buffet style at the main restaurant and cooked to order hamburgers, grilled chicken, and hot dogs at the Happy Hut. Both places served unlimited quantities of high quality guacamole, which was very popular with our children.

3) Water Sports
Water Sports provided by the Hotel were the only downfall of the trip. The snorkeling gear was only available for the hotel sponsored boat trips (2X/day). I would recommend to take your own gear. The general attitude of the "Royal Amigos" assigned to the water sport and equipment check out was best described as apathetic. They really need to work on the attitude of these people to become a first class resort.

The personnel were young and obviously MORE interested in the rules of the house than the attitude of the guests. My impression of the Royal Amigos during my stay left me with the impression that they should be more appropriately named " Royal Jr. enforcers" . They definitely DID not add to the pleasure of my stay. They should be more energetic and attentive to children to make this a true family resort.

The Scuba Divemaster left me with such a negative impression that I DID NOT participate in scuba, other than the Required check out dive in the pool for certified divers.

4) Grounds
The grounds were impeccably maintained and were always attractive.

5) Accommodations
The rooms were of high quality (maybe not the 5-Star , as claimed but definitely a 4-star). Big roomy, well kept, with large bathrooms. Another nice amenity was satellite TV, with US CNN. We read several E-mails talking about bugs in the rooms, however, after looking real hard we never saw any critters in our room.

6) Fishing
The fishing was good with several people catching large sailfish. We went on a day trip aboard a small fishing boat with an outboard motor. The fishing was good and we spent the second half of the day on a sight seeing trip along the beaches. The fishermen are very aggressive selling their services on the beach. This got to be a little bothersome. The person we chose to take our family was Valentino; he did an excellent job. Valentino owned his boat, however, most of the fishermen were simply salesmen for fishing services. Valentino paid special attention to our children and took us on a guided tour of the underwater preserve at La Entrega. The underwater park at La Entrega is a definite must (Guided Tour recommended). The snorkeling is easy even for novices. Our six year old made the tour easily. The water is clear with excellent visibility and relatively shallow 10-20 ft.

Compared to other all inclusive resorts the Royal Maeva compares favorably with others we have visited such as Sandals. Again the only true disappointment was the attitude of the Royal Amigos. However, the cheerful, helpful attitude of the remainder of the Hotel staff was very good.

I highly recommend the Maeva for families, singles won't find much action, but it would be a great place to go and just relax. I would return to Huatulco again.

John Harris and Family
harris@wtaccess.com
August 1997
---
Guest in the Condos at the Zaashila
[Giorgio Sandonà rents out condos at the Zaashila]
Dear Giorgio,
I just wanted to let you know that my family and I had a wonderful time in Huatulco. The condo, the hotel [photo 66K], the beach and the pool were beautiful. We're already thinking about when we can return. When Kevin and Janine left, we borrowed the blender from their condo. We left it in the kitchen of ours.
Thanks for your help. Stay in touch.
Very truly yours,
Beth S. Kauderer
bsk4@columbia.edu
August 1997
---
La Gente, Las Playas, La Comida
Oaxaca es ancestralmente amable. Su gente, sus playas, su explosiva vegetación estan ahí, para asombro de los ojos propios y extranos. Parsimoniosas, visibles, magnifícas, bellas, las personas y las playas son semejantes en su apariencia exterior y en su riqueza interior. La calle está hecha de tranquilidad, de regocijo, de agasajos y antojos. El enojo a veces surge de un rincón impensable: nos tocó presenciar un accidente de autos, y los afectados reaccionaron con un afán extraordinario de demostrar el error, argumentando apasionadamente y reclamando, todo para demostrar un nivel inocente de urbanidad, apenas incipiente, si lo comparamos con la sutileza y el colmillo con el que se manejan las cosas en Monterrey, una ciudad industrial de 4 millones de habitantes.

Me quedo con la simpatía de una mujer que plática cosas disparatadas en un negocio de mezcales. Nos ofrece información sobre un lugar (El Pato Mojado) donde venden comida del Itsmo.

No quiero repetir todo lo que aquí se ha dicho por tantos turistas. Más bien diria que Huatulco es un lugar donde confluyen dos mundos: el demandante, frío, extranjero, que pide (y exige) servicios y atenciones; y el mundo local, nativo, con sus propios códigos de comportamiento y su humor especial.

Es un escenario de transición: está hecho de todas las irregularidades posibles, de no saber como hacerle para sumar el visitante al local, de como establecer comunicación sin ser impaciente o intolerante. Hay un Cancún emergiendo de las entrañas de Huatulco, pero aun falta para que ocurra, porque por el momento las playas son publicas y muchos de los visitantes son del interior de los estados circunvecinos. La comida es barata, muy rica y abundante. Con confianza se come en cualquier lugar (siendo latinoamericano), y hasta se podría decir que hay mucha homogeneidad en la calidad y en el sabor de los restaurantes de las playas en las palapas.

Las playas privadas de los hoteles (1997) no tienen comparación con las publicas, son inferiores en belleza y en suavidad. La mejor (de las publicas) es la de San Agustín y le sigue La Entrega, Magueyes y el Arrocito. Estas tres ultimas se pueden visitar en taxi a bajo costo. Cualquiera es mejor que Puerto Angel o Puerto Escondido. Los habitantes están entretejidos en lo cotidiano, e imponen un ritmo y humor incomparables y valiosisimo, que probablemente puedan retrasar un buen tiempo la frivolidad de un Cancún que parece inminente hacia el lado de Conejos.

Hay que visitar el kiosco del cafe en Santa Cruz en las tardes relajadas. Es muy agradable. La cultura oaxaqueña está presente en la comida por todos lados, aun en la plaza o en puestos improvisados o en tamales de canasto. Sabroso. El ambiente es siempre familiar. La selva es abrumadora. Vale la pena internarse hasta donde sea posible.

Enrique Ruiz
eruiz@giga.com
August 1997
---
Lowdown on the Club Med
Spent an enjoyable week at the Club Med in Huatulco. [photo 21K] Thanks to others' postings we had a pretty good idea of what to expect. We (wife and kids 13 and 9) were there at the end of July. Both temperature and humidity were very high. Despite being the rainy season only suffered one morning of rainy weather at the end of the trip. It seemed like the place was about 1/2 to 2/3 full. Most of the times it didn't feel too crowded.

Food:
At most 4 of the 5 restaurants were open each evening. One thing I hadn't read about was that all meals are served buffet style even at the restaurants you make reservations for. I would've preferred a more formal dinner sometimes. Meals are good, filling but not great. Lot's of selection to choose from and while the dinner menus/themes do change from day to day a similarity in taste runs through it all. Tecate and Sol beer are served at lunch and dinner and the wine unfortunately is forgettable. All in all, it's nice not having to worry about where to eat and reservations, though there is a trade-off.

Drinks:
As mentioned by others, big prices (even for the US), small plastic cups. Examples: $3(US) for bottle of Mexican beer, or 6oz fruit punch, $4-5 for a margarita or similar drink, again about 6 oz. Local bottled water (you'll need plenty), $3 for 1.5L ($5 for evian!) at the bar, $2 in the boutique. Soft drinks $2. Didn't appreciate the overt gouging

Getting around:
Yes, the place is large and steep. The carritos (shuttles) came around frequently and never waited more than 5 minutes for one that had space, usually less. Later in the trip we walked more when we realized better where we were going, (no fun climbing the steps and not knowing where you might end up!)

Activities:
Something is going on all the time. Mostly it is a permanent schedule. After a few days you get into the rhythm of the place and take part in what you want. Some things shut down in the middle of the day and reopen in the late afternoon, like Golf and Archery. Planned on doing some of the excursions, but ended up not, we found enough to do (and not do) at the Club, also many excursions leave before nine in the morning (hey it's vacation). Most evening shows are a lot of fun (Lip-synch is hilarious).

Accomodations:
Two to a room, two full-size beds in each. Spartan accommodations, ok condition, south of the border Motel 6 quality. No phone, TV, radio, clock, (arrange a wake up knock at reception if you want), none of these were missed. Any classification of Club Med in the luxurious/4 star category is misleading.

All in all, it was enjoyable, very relaxing, wanted to get a lot of nothing done and that was achieved. Since there area is still not fully developed so not a lot going on outside the resort, an all inclusive works well. I would go to Huatulco again but may look into Quinta Real [photos] (quite a sight from afar) or Royal Maeva [photo 39K]. Club Med, 7 out of 10. This was our first time to a Club Med, and I'd like to hear how it compares to the other ones in Mexico. I like the concept but prefer something a little upscale and no way would I pay the on season rates.

August 1997
---
Relaxing Vacation, Diving So-so
My husband and I visited the Royal Maeva [photo 39K] in Huatulco in May of 1996. I have to say it was the most relaxing vacation I've ever been on. I loved being totally immersed in the Mexican atmosphere...the grounds were beautiful, the food delicious, and the entertainment was great. If you do nothing more than sit by the adult pool reading and drinking all day, you'll still have a wonderful time...with the ocean breeze to cool you off the sound of the waves rolling in to lull you to sleep. The staff was exceptional (although some knowledge of Spanish is definitely helpful!) As far as off-site activities, you must take the ATV tour through the jungle and along the bays...and also go horseback riding along the beaches. Spectacular scenery! (The only little drawback was the underwater scenery...the scuba diving wasn't spectacular...) If it weren't for the diving, I may want to spend every future vacation at Maeva in Huatulco!!

Monica Chiarella
ChiareM@VKM.COM
August 1997
---
Vacation at the Maeva
What a wonderful vacation in Mexico. Your pages were very helpful in preparing for our visit. First, we booked our vacation through Apple Vacations. This is our second use of their services and we have not been disappointed. Our only disappointment was a miserable flight to Huatulco. We flew Air Mexicana from O'Hare in Chicago. The only flights took 10 hours to get there including a 4 hour layover in Mexico City airport. The biggest mistake was taking the redeye flight at 2 A.M. to try and arrive at the hotel at noon and maximize our first day. The flight was full and the plane was crowded and very uncomfortable! When we arrived in Mexico City, we exited the arrival areas for the main airport. This place is a city unto itself. We went to the Marriot Hotel attached to the airport and sat in the waiting area for 2 hours and then had breakfast there. At least we were sure of the water and far more comfortable than in the airport. Breakfast was 80 pesos ($11.00 U.S.). The flight to Huatulco was less than an hour and not quite as uncomfortable.

We stayed at the Royal Maeva Huatulco [photo 39K]. It is rated a 5 Golden Apple Hotel. The hotel is exceptionally clean and maintained. The staff was very helpful and always attentive. The room was good sized with an adequate sized lanai that overlooked the pool area and the Tangolunda Bay. The only complaint was that the air-conditioning didn't seem strong enough. But in review, we were in one of the hottest parts of Mexico during the humid season. The room was cool enough during the day to give relief from the heat and cool enough at night to require a blanket. The filtration in both Huatulco and at the hotel made the water drinkable with no affects of Montezuma's. The maid service was excellent and and timely.

Meals were very good. Each meal is a buffet. There are two places for the buffet: Cafe la Place and the Happy Hut. The breakfast is a combination of fresh fruit, Mexican specialties and a chef for freshly cooked omelets or other eggs. The fruit was always ripe and abundant. The eggs were well cooked and other items such as salsas, pancakes, chorizo, fresh made yogurt, and gallons of fresh squeezed juices were great. I suggest you don't eat American style (fill up our plate with as much as you can and then try to gorge yourself). We made several trips back through the line and never felt overstuffed. Lunch was a similar experience. The less adventurous could get a hamburger at the Happy Hut. Very juicy and cooked fresh on the grill! Also, for those who like Octopus, as I do, there was a Octopus salad that was better than anything I have ever experienced. My wife found the guacamole to die for. Beverages at both meals are served by a staff that is quick to bring another cervesa or cafe and even quicker to remove a half finished plate. Dinner was the only uneven meal. Each night was a theme night but some how with the exception of the main serving, i.e. paella on Spanish night or grilled steaks on Western night, the rest of the meal was pretty similar. On Spanish night, the grilled vegetables were coated with a wonderful vinaigrette dressing and were fabulous. Only international night with grilled sea bass was disappointing. The other eating area was the Royal Seagull. It is an indoor restaurant with an Italian menu. Reservations are required and you must wear long pants and shirt with a collar. the air-conditioning was far better there. The service was very good. However, as an Italian from a restaurant background I question the reality of the cuisine. Truthfully, the stuffed squid was very good and the sauces had a hint of chipotle. It was good but NOT Italian. One of the desserts was a very bad example of Tira Misu. Stay away from it! The hotel also offers room service. We did not try it.

There 4 pools and they are kept immaculate. None of the pools are deeper than 4 feet. There are always activities by the main pool. By the activities are well attended and the well developed young activity staff is full of energy.

The beach is pristine. There were plenty of grass umbrellas to give relief from the sun and heat. The Tequila Hut is a beach side bar and Fernando the bartender was gracious and makes a great Cuba Libre.

There is little to do as the area is still jungle and protected by the state. However, horseback riding and ATV's offer a fun way to take the back roads to the private beaches and were very popular and reasonably priced. There is a silver shop called Mantiholl in La Crucecita that had great jewelry at good prices. If you go to the marketplace make sure you negotiate. It's half the fun.

Our return trip was just as long and tiring. But for value and relaxation this was a wonderful place to visit and great hotel with terrific people.

A quick note. Watch the heat! It is very hot and if you're not paying attention it will quickly make you sick. I made the mistake of falling asleep on the beach for 2 hours. I had enough sun screen on me to protect from burning but I became dizzy, cramped and knew from experience I'd overdone it. The boutique sells water and Gatorade. Two quarts of Gatorade and 8 hours inside gave me immense relief. There is a doctor who speaks English on 24 hrs. at the hotel. Fortunately, it wasn't necessary. Also watch the dairy, especially the ice cream. My wife had a bout with Montezuma's toward the end of our vacation. The only thing she ate different from me was the ice cream.

Also if you leave the hotel to try other establishments, stay away from La Pampa Argentina. The food is decent but way over priced and although they claim to take all major credit cards, they don't take American Express. Almost a problem!

This is a wonderful place for families or a second honeymoon! I hope you enjoy it as much as we did!

Russ and Sue Dolce
russue@ix.netcom.com
Lake Zurich IL
July 1997
---
A Comment from Myself (Tom Penick)
My wife and I took advantage of an MLT Tours charter on Sun Country airlines to make an off-season visit to the coastal area from 7/5 to 7/12. Travel arrangements were made through Vista World Travel over the internet. It's been two years since my last visit and I was slightly apprehensive since I report the bad stuff as well as the good on this web page and there are some who don't appreciate that. When we arrived at the Huatulco airport, there was someone waving a sign with my name on it. I commented to my wife that since I had not put a picture of myself on the web page, we could probably slip by unnoticed. But then I remembered about the rental car I had reserved with Budget and sure enough that's what the guy was there for. We quickly got our car from the nice gentleman and were on our way.
Since we had been up since early morning, we checked into the Hotel Flamboyant [photos] in La Crucecita for the first night. The sign at the desk said 450 pesos for a double but the rate was actually 293 pesos for some reason, off-season I guess. The staff were friendly and the hotel was quite charming with a lovely interior courtyard and artwork and detailing everywhere on the walls. The staff goes to a lot of trouble to provide those extra touches that mean so little such as frilly treatments to the ends of the toilet paper and the top kleenex in the box, and raised relief designs in the receptacles which contained a fine white powder which I suppose are to receive cigarette butts. We were informed that our room fee included one lunch or dinner meal at the hotel restaurant for one peso, but we didn't take advantage of this since we wanted to try some of the places which others had recommended.
We ate at the Sabor de Oaxaca across from the market on Av Guamachil. The hot sauce was quite hot but had an excellent smoky flavor, one which we later encountered at other restaurants as well. The butter they served reminded me of the homemade butter which I used to be able to buy at home. Later in the trip we also tried Los Portales and the Oasis. Both of these are also quite popular with the locals and Los Portales is quite economical as well. We enjoyed all. I noticed that the market on Av. Guamachil had some eating stalls that featured a lot of seafood, quite reasonably priced. We did not have an opportunity to try them. I should warn you that in many of the shrimp entrees the shells are left on the shrimp. Mexicans often prefer them this way because they say the meat is moister. I find this to be true but it sure is messy removing shells from shrimp that are covered with a sauce. If you order a shrimp cocktail the shells will be removed.
We visited the Quinta Real hotel [photos] in Tangolunda and walked down the beach in front of the Sheraton. The Sheraton seemed to be doing pretty well in spite of the off-season. We were inundated with propositions to take us on the Tour of the Bays. It didn't take long for us to decide it was time to retreat to the cooler, more relaxed atmosphere of the jungle so we headed to San José Chacalapa to visit friends there and take a dip in the pool at El Paraiso.
We so enjoyed the hospitality and jungle environment of the Bachmaier's home, which they call Rancho Allegre, that we were lulled into a two-day stay. I had not realized it, but nearby El Paraiso not only uses their spring to fill their swimming pool but they are in the business of selling purified water as well. They also have a few clean rooms to rent (80 pesos/$11 US for a double). Nehier took us for walks in the jungle and to visit a series of waterfalls and pools in the mountains. The only drawback to this area were the tiny mosquitoes with the big teeth. The bites did not seem bad but they got very red and lasted for more than a week.
Tom Bachmaier is an artist who creates very detailed jewelry out of bamboo beads. You can find these for sale at the Club Med, and Tom would be happy for you to come to his house and show you his jewelry personally. I would be interested in finding out about other craftspersons in the area. If you know of any, please send me the information so I can feature them on the web page.
That's all for now, but look for more information and more photographs in the future.
Tom Penick
The Pacific Coast of Oaxaca Mexico
tom@tomzap.com
July 1997
---
Thumbs Down for Tres Hermanos
We just returned from a very nice vacation trip to Oaxaca and Huatulco. Both places are within easy flying distance of each other and can be fit into a vacation. We were in Huatulco during the end of June and stayed at the Sheraton.... [photos 103K] This time of year it is dead...free of crowds and all that craziness. I recommend it highly for people trying to get away from it all...The hotel was lovely AND half price as this was the off season.....everyone very accommodating...literally an army of groundskeepers keep things spotless.

The food at the hotel was uninspiring and very expensive. We usually managed on breakfast at the restaurant (all you can eat) or a snack we bought at a small grocery store across the street for breakfast and waited until late afternoon (when things cooled off) to board a taxi for the $1.50 ride into Crucecita to eat at any of their nice restaurants. We kept returning to 1/2 Carlos y Charlie's...a special favorite....and then to Bings by the plaza for ice cream.

While the beach in front of the Sheraton is lovely, the water was rough and we did not go in. The boat ride (named "Fiesta") to see the unpopulated beaches was delightful. Snorkeling was excellent in the beaches we stopped off in. The boat helpers were very friendly and helpful and encouraged us to form a Conga Line that set the tone for a very relaxed and enjoyable boat ride. There was no shortage of drinks that were made fresh and tantalizing by the hands on board. There were also delicious fruit snacks all freshly made. I only wish they would consider offering sandwiches or a simple lunch (It would be worth the extra few dollars for a nice picnic meal on the boat as I will explain)

There is one caveat....DO NOT UNDER ANY CIRCUMSTANCES eat at any of the beach restaurants that the boat may stop at....ESPECIALLY one called TRES HERMANOS. Our boat "leader" sang the praises of this particular restaurant through our entire trip. He'd say very enthusiastically "We will stop at such and such a beach but don't eat there. Wait until we stop at the beach with Los Tres Hermanos Restaurant. The fish is to die for..etc ..etc...etc." I suspect that he is part owner of this restaurant. The fact is that Los Tres Hermanos is part pig sty, part sewer line. As we waited for our meal to arrive we swatted away literally dozens of flies. One even drowned in my soda while I was shooing away the others. The meal we ordered(at $12 apiece) was cold when it arrived and even worse, had a dead fly in the sauce! I left my seat to complain to the vanished waiter. On my return (and this is NO exaggeration) 14 flies were sitting on my food. (I know because my teenage daughter took considerable pains to count them all. She found the situation totally fascinating and incredible. I did not. I found it disgusting!)

Perhaps I should not have described this experience so vividly but I would hate for anyone else to experience this. But aside from that one harrowing experience the vacation was delightful. And I would not hesitate to encourage others to visit Huatulco just beware of those darn TRES Hermanos!

R. Reedy
reedy@apsicc.aps.edu
Albuquerque
July 1997
---
3 Days is not Enough/Coffee Plantation Tour
We have been to Puerto Vallarta, Ixtapa, and Cabo and enjoyed each in its own way. We just returned from a three day stay in Huatulco and it was our best Mexico experience thus far. Royal Maeva [photo 39K] is excellent and the food is outstanding.

We booked a three night trip and, naturally, that affords only two full days to see the sites. Our choices were many and all seemed great. We finally decided on the sightseeing and shopping tour to La Crucecita. After experiencing the onslaught of vendors in the other Mexican tourist traps, this was a breath of fresh air. No bantering, badgering, or little children tugging at your pant leg. We were left to ourselves to explore the shops and visit the town.

Our other choice was the coffee plantation excursion. It was absolutely wonderful. Our guide's name was Kevin. He was born in California and spoke excellent English and Spanish. On the way to the plantation (approx. 1hr 45min drive along a very winding and narrow road) he gave us a history of the area and answered any questions that we had. We stopped in Pochutla to see the mercado, church, and other interesting sites. The streets were lined with locals selling everything from clothing to dried sailfish. We saw no other tourists. It was a picture of the true rural Mexican town.

On to the plantation where the owner, Antonio, and his wife greeted us with refreshments. We were given a tour of their home and then a tour and explanation of the coffee production process. We climbed a narrow, winding path along a stream into the jungle and ultimately to a beautiful waterfall. Along the way were coffee plants, lime trees, banana trees, beautiful flowers, birds, and the ever-present sound of rushing water. It was a step back in time and like something one would see on a TV documentary. When we returned from the hike, we were fed a delicious meal and given a half-pound of roasted coffee beans from the plantation. It made for a long day, but the experience was one we'll never forget.

A three night stay is simply not long enough to see and enjoy all that is in Huatulco. Others at Maeva took the bay tour, ATV tour, Oaxaca City trip, and fished for sailfish. Each had nothing but praise for their adventures.

I highly recommend Huatulco and the Royal Maeva and don't miss the coffee plantation tour.

Mike Allison
mallison@airmail.net
July 1997
---
Triton Dive Center
I just returned from a fabulous, but short, get-away to Huatulco. Although I stayed with a friend who works down there, and not at one of the resorts, I found the destination to be enchanting. I have been there a few times and it seems to be getting better and better, without the overcrowding and American infrastructure that is so common of some "popular" Mexican destinations. Most impressive, and a new experience for me, was the diving. The guys at Triton Dive Center were friendly and extremely knowledgeable. I dove four times and each time was taken to a new site, with different flora and fauna. I'd definitely recommend the Triton Dive Center in Santa Cruz. It's worth taking the short taxi ride from Tangolunda Bay (if you're staying at a resort) over to Santa Cruz, plus that way you can also experience the small market there and all the fun and interesting things to see and do in La Crucecita.

Ana-María Phillips Aldana
aphillips@atkinsagency.com
June 1997
---
Ahead of the Crowds
Tom,

Your website on Huatulco is great! We made arrangements to go there before we became internet explorers. When we finally got online we read the information at your site and determined that we had made a good selection for vacation. All your information was right on!

We have been travelers to the Caribbean and Mexico (mostly the Caribbean) since 1972. We made it to Anguilla before it started to be the place to go; we vacationed in St. Martin before it became bumper to bumper traffic; and we made it to Cancun in its very early years of operation (when Akumal had no hotels and the Sheraton was the southernmost hotel (except for the Club Med) on Cancun. We rather enjoy exploring relatively new destinations; which is why we selected Huatulco. We certainly weren't disappointed.

We went on an Apple Tour out of Chicago over the week of Christmas and stayed at the Royal Maeva. [photo 39K] The vacation was special. Every person we came in contact with left you with the feeling that they were genuinely interested in you having a great time. It started when we landed. The baggage handlers treated our luggage like it was made of China; I have never seen that before. That type of service existed everywhere we went.

The Maeva and its entire staff was great! We went on the all-inclusive plan. I highly recommend it. Food is available for all but 4 hours between 7 am and 1 am (the 2 hours to set up before lunch and another 2 before dinner). The food service is buffet style with all the foods you could want. For those who like a more formal eating atmosphere, you can also make reservations at their in-hotel Italian restaurant. Its food is excellent and like the buffet is included in the plan. They just opened up another "reservation" restaurant while we were there. It's main fare was grilled foods and we enjoyed it also. The Maeva seemed to be able to cater to all needs whether it be food or clientele. They were able to satisfy both a family environment and a singles only (there was a good mixture there). We weren't interested in having kids running around (been there; done that; it's our turn now). However, they were able to take care of the kids in their Mini Club; and we didn't even really notice that they were there. The Maeva has a delightful staff, all relatively young, all thoroughly enjoying themselves, and all willing to insure that you enjoy yourself. Organized events (water games, volleyball, aerobics, aquarobics, etc) were always available for those who wanted them (and it was amazing how many people did it.) At night the staff put on a different "theme" show each night. It was far from professional, but it was very entertaining. That staff just tried too hard to please the customers for it not to be. They always wanted feedback on ways to improve.

I read your visitor comments on the attacks at Huatulco in Aug of 1996. We were somewhat apprehensive about going "out and about", but overcame that after talking to the staff there. They just put you at ease (hopefully not unwarranted) and wondered why the Americans were so concerned about something which they thought was blown out of proportion. We went on ATV tours through the jungle, and horseback rides along a couple of the inaccessible bays. We rented a car and drove to Puerto Angel and Zipolite. I'll have to admit, that our "bravery" was put to the test when we saw a fully armed military battalion manning foxholes at the intersection of the main road (Hwy 200) and the road that turns south to Puerto Angel. One just got the impression that the Army was there to keep anyone from cutting the main routes of transportation. Your accounts of those sites hit the nail on the head. At Puerto Angel (the nicer of the two; more picturesque and laid back), I think we ran into a few of the 60's hippies that never left. The bar we stopped at to quaff a brew was playing a Neil Diamond album. (Whoa, enough is enough!)

The Maeva rented Sea Doo's (wave runners) for $20 for a half hour (about 1/2 what I have paid in the states). Ya gotta do 'em; they're as much fun as anything else you would do with your clothes on! La Crucecita is a cute tourist town which was built for the tourist trade. It's enjoyable. Santa Cruz is another small town, which we didn't find as nice; but then we don't often shop in local "artsy" stores (all of which sell T-shirts), and that's what's in Santa Cruz.

The Sheraton sits adjacent to the Maeva, and they share similar architecture. When we walked along the beach, we thought the Sheraton was still the Maeva. The Omni (or Zaashila as it's now called) [photo 66K] sits on the other side of the Maeva, and costs a bit more; however, I believe location-wise, the Maeva wins; and I would suspect it would be hard to beat the Maeva service with a smile.

Oh, did I forget to mention that on the all inclusive plan, all drinks are included. I may have forgotten; we may have killed a few brain cells while we were there. One of their three or four pools is a good sized one which was only 9 inches deep. That may sound like a waste; however they have seat backs and small tables in the pool. Picture yourself, after a hard day riding a horse or an ATV or a wave runner, going into a 9 inch pool, lying back with a rum punch in one hand and a book in the other and relaxing. My wife used one of her hands for the book. I used the second hand for a second rum punch (and a fourth and a sixth). It was wonderful!

When we left after one week, the people still wanted us to remember that they enjoyed having us there. The airport crew lined up on the runway and waved good-bye as we left. A little corny maybe, but effective.

Hopefully I'm wrong, but Huatulco may go the way of St. Martin and Cancun (over touristed!!!!) in time. I heard while I was there, that when Hualtulco finishes its development in 2015 or 2020, it will be bigger than Cancun; and now it is only 1% its size (can't vouch for that but I believe it). Go now and be a part of a special experience!

John & Shirley
LQQkn50 @aol.com
June 1997
---
Getting too Expensive
We have just returned from a trip to Huatulco. We stayed at the Sheraton. The pool was great and the rooms nice. The only problem was that the bed was as hard as a rock. The days of inexpensive travel to Mexico are obviously over. The cab ride to the airport was $140 pesos (almost $20 US), the food is not that good and fairly expensive, mixed drinks around $4-5 US. Maybe my expectations were unrealistic. Food - Dinner at Dona Celia was not good. Bugs were everywhere, it was hot, and the lobster was chewy. Mision Fa Sol (misspelled, I'm sure) had good food and service (and air conditioned). Quinta Real is definitely worth a visit for sunset drinks or dinner. The view is stunning, the restaurant very classy. We heard that Don Porfirio's was way over rated.

Accommodations - The Sheraton was fine but not outstanding. We will stay at the Quinta Real if we return. It looked much nicer.

Fishing - Worth the whole trip for me. I caught two sailfish (about 9' each)! Blue water was only about a mile offshore. Plenty of mahi-mahi. I went with Jaime (nicknamed the "Curly Bull") and Roberto (the "Octopus"). The ponga was $35 per hour (for the one with outriggers) and I fished for 4 hours. They are out of Santa Cruz. They also charter a much larger Bayliner for $80-$85 but it's not worth it because blue water is so close in (unless you want to party, etc.) I don't know if my situation was typical.

Crowds, lack of chairs, etc. - There was no problem with availability of chairs, palapas, etc. The place was deserted, which was fine with me. No lines, crowds, or waits. If you are looking for a place to relax and read, this is it. No night life that we found. Overall, the trip was OK. It has been a while since I've been to Mexico and it has gotten too expensive. I personally prefer an English speaking tropical setting if I'm paying $4 US for a beer, $30 US for lunch and $50-$100 US for dinner.

Bill Garrett
bill@rentaustin.com
June 1997
---
Lived in Huatulco
Hi! I actually lived in Huatulco for six months, from June to December '96. I was planning to stay for a at least a year so I got a job and an apartment. Even though I had activities like if I was in the city, the whole six months where absolute vacations. I got to visit every single beach, the ruins, the bars, the parties at all the hotels; I visited Zipolite, Puerto Angel, Puerto Escondido, Santa Maria, La Crucesita, hidden communities in the mountains (like Alemania and La Cima del Cielo, unbelievable places, paradises), the city of Oaxaca, etc.; all the discotheques and bars' owners, the tour guys, and many restaurants managers were all friends of mine; in other words I made Huatulco mine.

I can say Huatulco is a paradise everybody has to visit, but instead, let me tell you that Huatulco has been the ultimate experience in my life. The actual interaction with nature, landscapes unbelievable even in dreams, and the culture, the people, always hard but nice to learn, were all once-in-a-life-experiences.

A weekend or even a whole week is not enough to really get to know Huatulco. It is a different world that I'm sure it would never stop amazing me. I can make recommendations and even contact you with friends that can help you if you're planing to go. Any kind of info needed, I'll be glad to help.

Jaime Altamirano
ernestom@flash.net
Houston, TX
June 1997
---
Coffee Plantation Tour
We went to Huatulco Dec. 1996. Had a great time. In Huatulco, we took a very memorable trip with Ken Carver of D.A.D. Adventure Tours. The offices are(were) located across the street from the Sheraton and Maeva Hotels. We left our two children at the hotel(Sheraton) since they didn't want to go on the D.A.D coffee plantation tour. What a ride !! The travel on the road -or should I say trail- to the plantation was worth the price. Dinner(included) with Alvarro and his family(the owners) was excellent. Alvarro escorted us to the areas near his home. It seemed like "Eden". It was very interesting to eat with the plantation owners in their house. Ken provided continuous information and "chit-chat" during the trip up to the coffee plantation. Ken's red Jeep took quite a pounding due to the rough trip. He had to repair the shock absorber with wire. We highly recommend the trip. Ken hails from California. Having an English speaking guide-owner was an advantage, too. Ken's regular Spanish/English speaking tour guide was off the day we took our trip. Our two kids missed a fantastic trip. We heard about the D.A.D. Adventure Tour from Wayne Pitts who operates a Oaxacan Artesenas crafts shop near the central plaza in La Crucecita. Don't miss it either.

Robert Mills, London, Canada
ramills@execulink.com
May 1997
---
Jorge and Alejandra at the Zaashila
My wife and vacationed in Hautulco, April 5-12 . Rented condo at the Zaashila [photo 66K] from the Minchs.. It was very nice, quiet, peaceful, and beautiful . The food was excellent and the staff were great. Especially helpful were Jorge and Alejandra (bonito), located at the water sports desk. They made arrangements for us to tour the bays by private yacht and also to visit a coffee plantation . Jorge and Alejandra (Alex) were not only helpful, they are nice people and interesting to talk to. Contact them at the Zaashila (958) 1-04-60 ext. 3115

Michael Gallagher
mjgallagher@msn.com
May 1997
---
Saw Too Much on Bus Tour
My husband and I, his family and 3 other families with kids and all took a 5 day bus trip that was to go from Oaxaca, Huatulco, and Acapulco. The trip was a complete disaster from beginning to end, but one of the things that made the trip absolutely horrible for me was the fact that our bus driver/tour guide seemed to think it appropriate to take us to "San Angel" [Puerto Angel?] a family beach which turned out to be a nude beach thanks to mainly visiting Europeans.

Now this may be just hunkydory in Europe, but where I'm from people have a little more respect for other people. To say the least, I was very uncomfortable especially since we did have kids with us and I didn't particularly appreciate other women bouncing their probably by now cancerous breasts in front of my husband. Not to mention the nasty "little" hanging penis' everywhere.

Now I'm all for everyone having their right to be and do their own thing, but there are designated places and I think people should respect that. I also think this is not only the tourists fault but also that of the beach security people. If they are aware that a certain beach is a family beach I think it is their responsibility to make it known to the tourists and enforce it. It's totally unfair to a common tourist like myself who is going to a beach for the first time and has to come back with a bad impression of a trip that could have been fun and memorable.

Of course I'm only sharing my own feelings, but I do know that the rest of the family was feeling just as uncomfortable as I was and the only reason we stayed was because the other bus that was with us had to stay behind due the fact that one of the passengers became ill, and that was where the bus drivers/tour guides had agreed to meet. I'm not saying nude beaches are bad. All I'm saying is that that particular beach was not intended to be one but some people took it upon themselves to impose their nudity upon everyone else disregarding their feelings completely.

Another thing that I noticed that I couldn't believe was that smoking marijuana seemed to be acceptable on and around this beach. The smell was really terrible. I'm not a native Mexican, but I do love Mexico for its beauty, its culture and its people. I'd hate to see all these beautiful tourist spots become anything less.

icc_rxe@shsu.edu
April 1997
---
Where's the Spice?
I also am greatly appreciative of this web site and the comments provided by other visitors. I first "discovered" Huatulco surfing the Club Med sites. This, in turn, led me here.

My wife, 7 year old daughter and I just returned from our stay at the Royal Maeva [photo 39K] on April 20, 1997. One week was most definitely too short. I would like to provide a slightly different opinion about the buffet in particular and the food in general. Being a self-proclaimed foodie, I was greatly disappointed. Where was the Mexican/Oaxacan food? What there was didn't compare to fast food restaurants at home. Sorry. And no, we did not eat at the Seagull either because the menu was Italian. I do note a large amount of guests at the hotel are from the midwest area which may account for the blandness of the food. (My west coast prejudice)

Nevertheless, as everyone else has unanimously agreed, the staff was fabulous, the grounds immaculate and the water spectacular. My wife and I went scuba diving and can't say enough good things about Jorge, Ivanne and Roberto. They have a check out you must sign up for if you are certified before they will allow you to dive. It's done in the pool daily at 4:00. No multiple dives but they go somewhere different every day. On our way out one morning, we detoured to swim with a school of dozens of dolphins. Quite an amazing experience except my wife ran into some jelly fish. When she got back on board, Roberto was quick to douse her with meat tenderizer to soothe the stings. It worked! Although the dive masters wear light wet suits, we had no need, even at 90 feet down. I would also add for those concerned about the undertow that the information found in the scuba section of this site provided information concerning the tides-when the water is rough. It appears to be succinctly accurate. While we were there, my daughter allowed the gentle waves to rock her back and forth for hours, much to her delight.

My wife and I already are trying to plan a return trip. Thanks again.

James Gilmore
J7Diogenes@aol.com
April 1997
---
Viva Huatulco
April 11, 1997 Royal Maeva [photo 39K] (Maeva means "welcome" in Tahitian)

Twelve Reasons to Vacation at the Royal Maeva/Huatulco:
All-inclusive policy works well (bars and buffets have convenient locations and hours)
Good programs for kids
Great waves for body-surfing
Excellent weather
Surprisingly few insects
Lots of activities (if desired)
Not too crowded (Huatulco is basically undiscovered)
Beach peddlers under control (not too many and well-mannered)
Nightly shows are entertaining not because of professionalism, but because of the enthusiasm of the Maeva staff
Good selection of food
Staff extremely helpful and good-natured
Hotel in excellent physical condition, grounds well-kept
Five Improvements That the Royal Maeva Should Make:
Give advance warning that travelers' checks are the only way to get money, other than taking a 20 minute round trip to Santa Cruz to a cash machine that won't accept most US bank cards (it did take my Visa)
Give more warning about undertow, need more lifeguards
Towel/towel card policy too strict. Why would anybody who could afford this place want to stuff their suitcases with plain white towels with no logo?
Food selection becomes repetitive after about a week
Need more staffing for plane-loads of late-night check-ins
12 reasons to stay, 5 improvements to make We'll be back next year

The Gassels
Northbrook, IL
ggassel@tatham.com April 1997
---
Our trip to Huatulco
We just returned from Huatulco on April l2, and had a fantastic time. Our whole trip was made easier because we had read the many visitor comments, so I thought I would pass along our thoughts.

My husband and I flew from the Los Angeles area to Mexico City, spent the night, then on to Huatulco the next afternoon. The airport is beautiful with thatched buildings and gorgeous flowers and trees. We stayed at the Royal Maeva [photo 39K] and were so happy that we had chosen that hotel! It is beautiful, clean, and with a staff that can't seem to do enough to please. A fresh flower in the bathroom each day (depends on who the maid is) is a special treat.

The food was quite good but we didn't plan far enough to arrange to eat in the Royal Seagull restaurant. It looked beautiful and we heard the food was excellent. They also had live dinner music, candle light and a lovely atmosphere. I would suggest making reservations as soon as you can because it was already booked each morning when I tried to reserve unless we wanted the 9:30 seating. Our favorite restaurant was the Beach Hut because they barbecue there and the hamburgers were excellent. The buffet is very good but gets old after a couple of nights. Each night we ordered fresh ceviche from room service as an appetizer and what a treat that was! Room Service never took more than l5 minutes and the food was brought on a pretty wicker tray.

The next time we go we will probably take our four-year old grandson because of all the activities they have for children during the day.

We did visit some other hotels and found the Zaashila and the new (4 months old) Camino Real to be the most beautiful. However, for us, they were too quiet and not enough people. The Camino Real is exquisite!! It is open to anyone for dinner and lunch with live music each night. Expensive, rooms running about $260 a night, not all-inclusive.

We highly recommend going to Huatulco and the sooner the better since we heard they are building a marina for cruise ships.

On our way back through Mexico City, we visited the new anthropological museum and the new zoo. What surprise and treat after 30 years. The museum is exquisite and the zoo is much better than the San Diego Zoo. A wonderful experience!!

I could go on and on but won't. If you have any questions please feel free to E mail me. Again, Tom, let me say how much I appreciated reading the visitor comments and how much they helped in planning our trip.

Jolene O'Hara
oharastrand@webtv.net
April 1997
---
Honeymoon in Huatulco
Had a great honeymoon in Huatulco the second week of April. We stayed at the Zaashila [photo 66K] where the service was first rate. Everyone on staff was friendly and many spoke excellent English. The rest were patient with our sorely lacking attempts at Spanish. A few words of caution on the Zaashila: yes, there is only half a shower door in the bathroom, so watch yourself while showering. However, the floods in the bathroom can be avoided with some minor water management. We did have an ant problem in our room one day, but the hotel sprayed immediately and none were to be found the rest of the trip. I imagine that this is to be expected when you are staying at ground level in a hotel cut out of the jungle. But the Zaashila was wonderful. We had met some people from the Sheraton and Maeva who stopped by and they raved about our room and the facilities (one even tried to change their room to the Zaashila). I would recommend it over the other hotels we saw. Yes, the food and drinks may be somewhat expensive, but how can you argue with $15 for breakfast for two with excellant service and good food. Yes, the water was rough with a strong undertow most of the week (only 2 really good swimming days), but the pool is magnificent, uniquely shaped with many quiet spots. Being off-season, we did not have to fight to get the prime lounge chairs.

Lots to do in Huatulco too. We recommend the Tequila boat for the bay tours. Sure it is commercial (50 people or so) and it can be kind of corny (do not tell them it is your honeymoon if you mind being singled out for the festivities) with singing and dancing and some raunchy games. But the tequila flows and if you get the right crowd and have few inhibitions, it can be a rousing good time. Say hello to Neeve (probably misspelled) from Ireland; she is a wonderful MC.

The snorkeling was not good while we were there and my wife says it does not compare to the Caribbean or Gulf. But again, the waters were rough and it looked like there was a lot of crap which flowed in from the surrounding rivers (at least that is how one local explained it to me). San Augustín is a beautiful bay to visit though.

We went horseback riding with DAD Adventure Tours. Speak to Mary Ann (or her father) and tell her Steve and Vicki say hello. They have many exciting tours and we cannot wait to return so they can take us up to the coffee plantation. Mary Ann took us on a four hour ride along two remote beaches, across a river, and through some farms/plantations and forest. We saw lots of wild life and were able to get into the backwoods and see how the farmers/ranchers lived. They were extremely friendly and offered us mangoes and their hammocks for a break. Much better than the other horseback tours which we heard about. Plus we galloped across a good mile of beach here and there.

Finally, I went fishing. Found Valentino on the beach in front of the Maeva as a previous commenter suggested. Good boat, radio, he never used the second engine (back up I guess). Had plenty of beer for us. I spoke with someone in front of the Maeva who caught two sailfish with him earlier in the week and I found someone else who had fished with him before and decided to go along with me. It was kind of slow, but I caught a 30 pound Mahi-Mahi and my friend caught a 45 pound yellow-tail tuna. We also had some action from sailfish, although we were unable to set the hook. Even though the fishing was slow, we still enjoyed seeing many schools of dolphin (had to have been 4 or 5 dozen in each), sea turtles, flying fish, and even a manta ray. And Valentino is a fun guy. We heard the sailfish and marlin will be picking up again soon.

We also heard good things from other people about Puerto Escondido and Mazunte. Speak to Eugene at the Zaashila (by the pool). We bumped into another couple who went with Eugene and had a terrific time. Eugene lived in Chicago for 17 years so his English is native. We will go with him when we return.

Of course, a trip to Huatulco would not be complete without some trips to La Crucecita and Santa Cruz for dinner and shopping. We loved El Sabor de Oaxaca. I had some wonderful Shrimp and Octopus cocktails there as well as a Tuna filet Vera Cruz style. My wife is a vegetarian but she was completely satisfied with the salad, a huge portion of fresh veggies. Good atmosphere and one of the cooler spots on a hot night. Of course, the mole was good too. The salsa (red) was quite spicy but terrific. Cost about $25-30 for a dinner for two.

Don Wilo was another favorite of ours. Ciro (pronounced Zero) was a wonderful host. I enjoyed the shrimp there and they had by far the best red and green sauces. And go to Bing for ice cream. Quite good. Maria Sabina served a great seafood pothcutla in a white wine sauce. It was also located right on the square and offered a good view of all that went on there.

Ve El Mar in Santa Cruz had the most interesting lobster dish. The lobster meat was taken out of the shell, cut up and steamed with cheese and veggies, and then put back into the shell. Marvelous! They also served up the strongest margaritas in Huatulco. Order the grande and spare the humiliation of ordering the regular size.

In Tangolunda, we ate at Don Porfirio's one night. I had the Crazy Lobster, very good but not worth the 300 pesos (US$38). My wife also had a great plate of steamed vegetables and rice there for 30 pesos. One waiter loved to talk football there (unfortunately he was a Packers fan).

By far the best meal of the whole trip was Casa de Mar. We loved the view overlooking Tangolunda Bay. The service was perfect, the chairs comfy, the margaritas good, and the food was incredible. I had grilled shrimp with vegetables. The shrimp were huge and perfectly cooked. I have heard you need a reservation to eat there at sunset (possible to ensure the best table??) but we were one of only three tables there the whole night.

And finally, when in Maguey Bay, go to the last restaurant on the right. I had some terrific grilled shrimp there. The beer was nice and cold too. However, the service was kind of slow while we were there. But then again, this is beautiful Huatulco; relax and enjoy it!!

Steve Mintz
smintz@landsend.com
April 1997
---
Fishing for Mahi-Mahi
The following appeared in the Usenet newsgroup rec.outdoors.fishing.saltwater on 10 Apr 1997:
My son caught a 55 lb. mahi-mahi off Huatulco Mexico last January. It was a great fight, but we saw others that were bigger. I doubt that this was a world record - which certainly makes the 35 lb. fish a baby.
We took some photos on the beach, gave half the fish to the guide, and had the rest cooked by the hotel chef. It tasted great - one of the best tasting fish I have ever had.
Lawrence E. Kobetz, M.D.,
kobetzl@fhs.mcmaster.ca
Ontario, Canada
see also Fishing in Huatulco
---
A Few of My Favorite Things
I would like to express my opinion of my recent trip to Huatulco, Mexico.
My stay was from 3/25/97 thru 4/1/97.
The scenery and beaches were very pretty.
The water in the bays was warm and clean.
The sun was out every day.
The snorkeling and scuba was mediocre.
Don't travel to Mexico during Easter Holy Week unless you like crowds.
The quality of the area's restaurants was fair and very few were air conditioned.
I was able to drink the tap water in the hotels and not get sick.
The cost of my vacation was moderately expensive, not the bargin that I had experienced on previous trips to Mexico.
I originally was booked at the Sheraton Huatulco but did not care for the quality of the hotel's construction as the entrance door jamb to our room was loose and a person of average strength could pull the whole door off. The bathroom had several patches of mildew that measured about 4" in diameter. The hotel's personnel was made aware of these facts but did nothing to remedy these problems, so after two days I contacted our Apple Vacations rep and then moved to the Zaashila Resort next door, (which I did have to pay extra for) and found everything to be far superior to the Sheraton.
In summary Huatulco was an ok vacation spot, this was not the fantastic spot as I had read about in other visitor comments and as an article in my local paper told me.

MRHANDY12@aol.com
April 1997
---
Montezuma's Revenge
My family (my parents, my husband and I, and our 3 daughters aged 8, 10, & 12) just returned from Huatulco. I have used this comment page heavily to rely on previous to our trip and felt it important to relay our experiences.

We stayed at the Royal Maeva[photo 39K] . We had a 4-hour plane ride into Oaxaca from Chicago and arrived at 10 p.m. We were let off the plane in what, to us, seen incredible heat! It was really only the high 80's. After showing your passport and tourist card (which you fill out on the plane) we were ushered through the ropes to their customs area. It is a green/red stoplight. You press the button and if you're lucky the light turns green. If not, you open your bags. Through the door and outside once again to the awaiting buses...very clean, large, and comfortable for a 25-minute hair raising ride through the mountains with many curves and steep cliffs. We were glad it was dark and we couldn't see! These drivers could rival the taxi drivers in New York City! Upon arriving at the Maeva we were greeted by several attendants who showed us into a large conference room. There we again stood in line, showed our Apple vacation ticket information and were given our room number. We also were banded on the wrist to allow the employees to know we were all inclusive. We finally arrived at our room at 1:15 a.m. The rooms were adequate - clean, two beds, small balcony with view and bathroom but definitely not what we were used to in a 5 star hotel. You will see small bugs, mainly ants and spiders..we did see a gecko one morning...but we soon got over these minor problems. The water in the bathroom says "purified" we were skeptical, brought our own water and for the first 3 days did not drink or brush our teeth in their water.

The next morning brought an orientation by our Apple representative which was MUCH too long! Though it was insightful. Again, we were reassured that the water was safe...we were told about the trips and the people on the beach and how to make dinner reservations. You can only make one reservation per day. The first day we observed the beach chair situation, we were unable to get a prime spot but were very happy and spent the day around the pool and in the ocean ( the flags for the undertow never changed from red). The 2nd day my husband and father went to the "Club de Golf" and had a great time. They said the course was beautiful but were worried when they saw vultures circling overhead.

On Tuesday we had a private driver, Francisco, take us into Mazunte to the turtle museum. Francisco was wonderful, ask for him! The turtle museum was a bit of a disappointment. Truly it is an outside pool with a half dozen turtles swimming in it. Then you go into a fairly small building with some aquariums to see maybe a couple dozen more. The kids were interested but not really thrilled...the best part was when the outdoor turtles would follow my husband because he was carrying a bottle of water. (They feed them with bottles and they thought he was lunch!) There is a small area for souvenirs (about the size of a large kiosk in the mall) and a small snack bar. One interesting point about this was that we paid $18 a head to go on this trip...and then paid admission to the museum....?! The ride to Mazunte was almost more exciting than the museum itself. Along the road we saw stick huts (we were told the middle class lives in these), iguana hunters, vultures, and the glorious Sierra Madres.

We came back by way of Puerto Angel to see the market (it reminds me of a very dirty Farmer's Market) and Santa Cruz to the Arts and Crafts market. In Santa Cruz the vendors are VERY hawkish...they will deal and will call you from other stores to get you to buy from them...everything is negotiable....also, if you have name brand baseball hats you can have practically anything you want! Especially Nike...one of our acquaintances was asked what he wanted for his shoes! We returned to the hotel with our buys in time for dinner...which was incredible every night... turkey, pork, chicken, roast beef. Don't forget to try the Happy Hut for great hamburgers, hot dogs and french fries for lunch. For dinner the Hut takes reservations but the night we went there the food was not good, the spare ribs had NO meat, and it was so dark you couldn't see anything. The smoke from the grill permeated the hut and there was not a breeze to move it through.

The third day we had our first casualty to Montezuma's revenge. My mother stayed in her room for the next 12 hours. My husband, I and our 10 year old went on the 5 bay tour. It was wonderful! We left the hotel and to Chahue bay to board our boat the Tequila. Armando the leader was not fluent in English and I think we missed things because of it but we were thrilled with the ride. We stopped for snorkeling (although the people said it was not good) by one of the bays. The boat requires you to wear lifejackets so it was difficult to snorkel. We ate our boxed lunch from the hotel ( you must order the night before) at the last bay. It was great. Our daughter got to hold an iguana for a picture ($1.00) and we experienced the pleasure of paying to use the bathrooms. (2 pesos) The tour of the bays really was great. We saw the face in the rock, some dolphins, and an area of ocean spray against the rocks...worth the trip ($18 a person).

Thursday our 2nd and 3rd casualties dropped...and we're starting to worry. We were faithful to bottled water and never ventured to try the food outside the hotel! We stayed near the room most of the day only venturing out when the children could stand no more time away from the ocean...the BEST part of the trip. We finally understood how to get beach chairs...you take your towels(and magazines) and place them on the chairs by 7:00 a.m. being smart you also get ones in the shade...both by the pool and on the beach. You definitely need sunblock 30 or tanning sessions before you go. Everyone at the hotel is burnt to a crisp the first day...even our kids who were only allowed 1 hour lathered up in the sun everyday without t-shirts were blistered before we left.

Friday brought the ATV ride through the jungle for my husband and youngest daughter. (and 2 more casualties) They left at 10 a.m. were back by 1:30....filthy and thrilled. They were able to swim at one of the bays and truly went on some jungle trails. Unfortunately they did not see any wildlife. Those that could ate in the Royal Seagull that night. Again, it was dark but the food was good and the service is impeccable.

Saturday brought the last of our group to their knees so we again spent it around the hotel. We had the girls' hair braided and walked through the Sheraton next door. It seemed very nice although the pool area and the buffet did not seem larger or better than the Maeva...we'd choose the Maeva. The Sheraton does have better boutiques. The Maeva has one. The Sheraton has several...one carried REAL food like AMERICAN chocolate milk and chips and candy bars...the kids were in heaven. As we were readying to leave and in the lobby bathroom (AGAIN) we overheard others with our same problem. Rumor had it that the water filtration system in the hotel (each hotel is required to have its own) was broken for 2 days...no one informed the guests. Also the pool circulation filter was down for 3 days. EVERYONE in the hotel had succumbed. Needless to say it was an interesting plane ride home (by the way the 4 hr flight down was 3 1/2 hrs back).

There is also some question about tipping. Although our travel agent said everything was inclusive, no tipping....Claudia our rep on site said to my father that the wait staff is paid 20 pesos per day...the rest is relied upon by the tips they make. Francisco our driver said the same thing...he makes 35 pesos per day plus tips.

Overall, Huatulco is beautiful (at the resort) and if you want a relaxing trip it's the place to go....there's really not much to do yet. We however will not be back because of our anxiety of Montezuma's revenge. So many people were ill they were taking names on the bus going to the airport! We came back on March 30th it had been in the high 80's and low 90's the entire time...all sun...low humidity..truly gorgeous. If you have any questions, please feel free to e-mail. Good luck!

Lorrie Leuthold
lorileu@concentric.net
Waunakee, WI
---
Condos at the Zaashila
Dear Giorgio,

Thanks again for letting my family rent your condo at the Zaashila [photo 66K] last week.

We had a great time! The resort, of course, is wonderful. My three children played in the pool, built sand castles on the beach and bought many "treasures" in La Crucecita.

I believe we left your condo in excellent condition. The maid service, also, was very good.

I would love to discuss renting your property again, for a return visit. For my entire family, or perhaps just for myself -- to fish for a few days. Is there any time of the year when you expect openings?

Again, thanks for your confidence in me on such short notice and without a deposit. If anyone would like the opinion of a satisfied guest, please don't hesitate to have them contact me for a recommendation.

Doug Clapp
dclapp@MR.Net
March 1997
---
Forget your Cares (and your diet) at Club Med
My wife and I have just returned from a delightful week at Club Med in Huatulco. [photo 21K] The air is clean and the smells of flower beds and salt water permeate the atmosphere. We enjoyed excellent company: there were Brits, Vancouverites, Ottawans, Montrealers, Bostonians, New York City-type New Yorkers, Suburban New York City-New Yorkers, and Upstate New Yorkers, Montanans, Texans, Californians, a lovely senior citizen who is a life-long Parisienne, and a very nice young female architect from Mexico City. I can think of only two rude guests: a French-speaker who reacted angrily when I asked in English about the list for the Hobie sailboats, ("On parlez Francais" he sneered as he walked away), and a white male American Adolescent who while standing in a restaurant within earshot of many others, viscously upbraided his father for asking that he dine with the rest of the family. The children were almost all adolescent and almost all extremely well behaved. People who wanted company at meals gravitated to each other; the few who didn't made it obvious with a subway stare into the middle distance.

At home, we generally observe an extremely strict diet, no fat foods, mega vitamins, no cigarettes, nicotine, liquor, prohibitions which are all allergy-driven. What a wonderful place to get off a diet!! The food is overwhelming in quantity, and there is enough if you are picky at gourmet quality to keep my mouth watering at the thought of it. The food is better if you get to your restaurant when it opens (an axiom that also applies to East Texas diners.) The BarBQue was good even by Texas standards, except for the barbecued fish, which for some reason was quite average. The Buffet line offered other fish dishes, including an outstanding red snapper. . We love guacamole, but avocado prices have been prohibitive, here in Texas, with poor quality. As in a dream, I can still see the huge bowl of the green Mexican ambrosia which sat out at every lunch and dinner, with fresh chips. I had never had better in Texas, California or Spain.

Singles should be forewarned:. the singles get-together attracted only 18 people at a facility that housed 800 guests during the week we were there.

Despite the human (if non-single) diversity, the really staggering show was the wildlife. In our backyard, on the first morning, we awoke to find a 2 foot iguana basking on a utility box. Mexican turkey buzzards landed and walked on the grass, then soared off in two's and three's to peruse the pickings. A hawk soared down and roosted on a tree branch about 20 feet from our porch. There were rare blue, green and yellow buntings; and some sort of all red tanager-like bird. . A flock of pelicans, flew over me at one point, and at another time, a flock which from the characteristic "V-pattern" I concluded to be geese. Feeding on the heavily irrigated grounds were pairs of morning doves, scattered blackbirds, and on the trees, a couple of hummingbirds. Then there was a beautiful partridge-like bird with a high plume from the head, and a strange black bird with puffin-like beak that came up quite close to us. I'm searching for a book on the Birds of Mexico, because I can't find these in Peterson. Friday morning, we discovered a gecko balancing on the limb of a bush that hung over the patio. He remained motionless for a day, changed color to a deeper green to match his bush, and then disappeared when we weren't looking. At this time of year, the rocky Pacific beach around the deserted lagoon we faced was dry and brown and beautiful in its austerity. Only the cactus was green amid the thick dead brush. The Club itself is lush with coconut trees and bougainvillea all year round.

If you want solitude, you can read on your porch and never hear a sound from your neighbors. Or there's enough self-improvement activity, and general pandemonium, to tranquilize the most hyperactive. After a difficult year with two out of three living parents contracting very serious illnesses, Club Med was a blessing. What a relief from telephone, pager, internet, e-mail, snail mail, automobile, dishwasher, microwave, disposal, television, radio, and newspapers. There is a TV room but in the three times I ducked in for a news fix, I could never find more than one person there, and I quickly left, embarrassed at being a "news junkie." We really didn't want to fight the locals over prices in the shops or fight the "Tourista." More power to anybody who wants to get closer to the local conditions. We were aware of being in an upper-crust enclave, but since both spent of us have spent time hitch-hiking in Europe and the U.S., and generally having starved through graduate school, it was terribly nice to have everything taken care of, to have the run of a place with state-of -the-art snorkeling gear, tennis racquets, bows and arrows, a great lap pool, good weight room, decent sailboats, and heaps of delicious food and not to have to ask how much anything costs. If you want an all-inclusive with drinks included, the Hyatt or Royal Maeva across the lagoon may offer that option. By contrast, also, we never had trouble finding a lawn chair, or a place in the shade under a coconut tree.

We did take a taxi into Santa Cruz and found no one on the street except for two Federales carrying large carbine rifles on the sidewalk outside the bank; in Crucecita, there were no other foreigners and around 50 shop-keepers whose radar zeroed in on my wallet, before I got out of the cab. Having not had to fool with currency for five days, we really were turned off by the over-dependence on tourism, which is no one's fault, and unavoidable, but crass commercialism is abundant where we live. In a word, Club Med was both a natural and cultural paradise. The only unpleasant part was the flight home to Texas on the "red eye" to Dallas, which leaves Sunday morning from Huatulco at 2:30 a.m., but the extra day on the beach and the porch made even that ordeal well worth the discomfort.. We liked all the climbing, although I got blisters from overdoing it, because it made us feel better about horsing down so much food.

Roland B. Moore III
roland@hal-pc.org
March 1997
---
Zaashila - Not Exactly Paradise
We recently returned from two weeks in Huatulco, and wanted to make some comments about the Zaashila. [photo 66K] The place does have many fine points, and I concur with others that it is probably the best place in Huatulco for relaxation and service. But be advised that it does have shortcomings, serious enough that we moved out after only three days.
It's very costly (compared to other Huatulco hotels). Drinks run 2 1/2 to 3 times what it cost on the outside. Light lunch w/tip at $40 for 2 !! Rooms run approximately $185-$240, which is high for the area. We would not have minded these prices if everything was first-class - unfortunately it was not.
Although service was normally very efficient, we were not pleased our first two nights when we requested ice from room-service (that's the only way to obtain any). The first night it took 1/2 hour, and the second night over 45 minutes (and there could'nt have been more that 25 other guests in the whole resort.
Someone else mentioned the beautiful construction. Yes, it is beautiful, but not soundproof. Embarrassingly, we could easily hear everything said by the couple in the room next to us. We became so self-conscious that we usually whispered to ourselves when in the room.
Some rooms have small private pools by the patio. They are not very private. Three or four times a day, someone would show up unexpectedly on the patio to add chemicals or to clean the pool. Once this happened at 9 at night. Quite a shock, and embarrassing.
The beach is beautiful, but fairly dangerous (as are most of the beaches in this hotel district). [The roughness of the waves varies from time to time. See Scuba.] Rarely more than one or two people in the water. Definitely not for kids (and neither is the hotel, as was mentioned by another writer). The beach and pool area can also be very noisy when guests use the Jet-Boats that the Zaashila rents out. Why a place like this rents these, is beyond me. What a racket !!
Our shower stall was constructed with only 1/2 a door. Although the floors were tile, there was always a mess after showers. Strange!!
Hazy tipping policy. All the help obviously expected tips (and they deserved them). All the bills for drinks, food etc., had a space for you to write in a tip before the bill was totaled. We left very good tips. However, at check-out time we found a $10/ day service charge added to our bill. It was revealed to us then that tipping was not expected (bull !!) I wonder how much of that $10/day reached the pockets of the maids, waiters, etc.
There is also a 15% IVA tax added to any bill you have. Disappointed after only 3 days here, we moved to the Marina Resort [photo 99K] in Santa Cruz. Great place. However, "different strokes for different folks." Some people will love the Zaashila. I just wanted to give others a somewhat more realistic picture of the place than has been appearing on this page lately. Some people only mention the good things. Huatulco is great. It doesn't really matter where you stay, you'll enjoy it.

Wjgood@aol.com
March 1997
---
Hot and Dry
The following appeared in the newsgroup rec.travel.latin-america:
We spent 2 weeks in Huatulco 2 years ago, staying at the then Crowne Plaza, now Caribbean Village Resort [photos 79K]. Had an excellent time. Weather (in Feb/Mar) was hot and dry. Resort was all-inclusive and food was good, not great. You could drink the tap water at this hotel. Small city nearby provided local shopping. Beach was good in front of Sheraton and Royal Maeva. Caribbean Village not on beach but has beach club there with pool, meals, drinks, etc. Good looking golf course (didn't try, too hot). Do the seven/nine bay tour by boat. Fabulous snorkeling close to shore at several locations. We'd go again in a minute but this is not a real action spot.
WBC
chipmike@sympatico.ca
March 2997
---
The Best of Huatulco
Here are some of our favorites. We spent two weeks at the Sheraton Huatulco. [photos 103K] Although you can stay at the Sheraton as all inclusive, we don't like all inclusive vacations because we like to explore, especially restaurants. The Sheraton was a nice hotel & we had no complaints except for the problem of the beach chairs/palapas. You must get out there early to stake out your place.
Best Breakfast: Jarro Cafe. Huevos Rancheros, fruit plate, beans, bread, toast & coffee for $N25. Also a great Fruit Plate Grande with yogurt & granola. Lite jazz as background music.
Best Lunch: Beach restaurant at Maguey Bay - the fresh tuna kabobs. You can only get there by boat, horse or ATV.
Best Dinner: No contest here - Casa Del Mar. The view alone is worth it. The food is wonderful. Entrees from $N70 - $N100.
Best Dinner in La Crucecita: We didn't have a spectacular dinner in town but the Tuna Fillet Huatulco at Maria Sabina was good. Tuna in foil with fruit and a little jalipeno.
Best Ice Cream: Bing at the cornor of Gardenia & Guanacaste in the plaza area.
Best Bakery: San Alejandro Bakery on Flamboyan just off the square. Sweet rolls for $N1.50.
Best Cerviche: Ve De Mar at the marina in Santa Cruz
Best Fruit/Vegetables: The market on Guanacaste just a block off the square or walk through the flea market across from El Sabor de Oaxaca.
Most Beautiful Hotel: Zaashila! [photo 66K] Spectacular to look at from the beach. You can walk there from the beach at the Sheraton or Maeva by crossing over the rock out cropping. This is easiest to do when the tide is out.
Best Fisherman for Hire: We don't fish but we watched all of the many fishermen who have launches at the beach. We also talked to many who went out. The best is Valentino. He will probably approach you on the beach, he often carries a frisbee. He has two motors & a radio on his boat, the only one who does. He speaks fluent english. He and his cousin will go with you. People return when their arms get tired from hauling in so many large tuna, etc.
Best Shop: In La Crucecita across from Bing Ice Cream but just off the square - I think its called Paradise. Unique boutique.
Disappointments: We went in February. Although the weather was beautiful as was the scenery, it was very dry. The vegetation in many areas was brown. It hadn't rained since October. We may go back this November just to see it in full green.

Roy & Carol
Michigan
RPlatz@aol.com
March 1997
---
Royal Maeva and D.A.D. Adventure Tours
In the past we have read your visitors comments (with joy) on Huatulco and it has made us think of our up and coming vacation to Huatulco and now it is time for us to pass our experience on to others.

As return visitors to the Royal Maeva, [photo 39K] on the beautiful bay of Tangolunda, Huatulco, we were looking for something different, of the beaten track, and we certainly found it at D.A.D. Adventure Tours. If you are planning a vacation in this area, D.A.D. Adventure Tours is located across the street from the Sheraton Hotel in the lobby of Hotel Plaza Huatulco. My family stumbled on the tour operator Ken Carver and were not disappointed. We decided to take the Rain Forest/Coffee Plantation tour, Ken told us to bring lots of film, and our swim suits, as we would not require anything else. He was certainly right. Our journey took us to the Mexican village of Zimatán were we where greeted by the local people and the smell of fresh tortillas which we readily accepted. Burros, Mexican children and a 400 year old church. complemented our experience of a true native Mexican village. We proceeded up the Sierra Madre mountains, to the home of the Ricardez Scherenberg family - the Monte Carlo coffee plantation, and enjoyed their hospitality, which included a refreshing fruit drink and a delicious lunch. After taking one of the trails into the rain forest, swimming in the pure spring waters, and trying to take as much in as possible we ventured further up the mountainside, the last 20 minutes by foot, passing the hard working coffee plantation pickers along the way, we reached the top of the mountain, which was simply breathtaking and you couldn't help but feel this inner peace. Here we got a chance to see an archeological site, and feel the history of the mountains. All through our journey Ken was very informative about the area, Well done Ken, you provided us with the opportunity to experience Mexico from a completely different perspective. I must also add we left the hotel at 8.30am and returned at 8.45pm, accompanied with our two daughters age 11 and 13 who never once complained about being bored, tired etc.. we all had a marvelous time and strongly recommend this adventure.

The Royal Maeva Hotel, there has been a lot said about the good atmosphere, food, rooms and caring amigos that make your stay memorable, all of these comments are true.

As my husband is a scuba diver, he went diving with the hotels own dive masters. The dives in this area are all rock dives, with not as much fish life as coral reef dives, but what made his dives so special was the attention to detail and safety of his dive masters, Jorge, Roberto, and Yvonne. GREAT JOB GUYS.

We hope to be back next year for our 3rd year.

Patricia and Brian Turner
Ottawa, Canada
bturner@storm.ca
Returned 14th March 97
---
The Staff at Maeva
We decided to go to the Royal Maeva [photo 39K] in Huatulco after not being able to get into the Sheraton, the Royal Maeva is all inclusive, hotel, air fare etc., for under $1400. Upon arrival we were greeted by the friendly staff who served us a cool drink. We were then given our rooms and began to unwind. We were taken care of by an employee (and manager) named Jan Steinberg, he made sure we were happy with our room and made our stay more enjoyable. The beach there was wonderful - it was extremely clean and so was the water, the undertow was not too strong so it was perfect for swimming. Although this was an all inclusive hotel the food and drinks were great! The staff there tried their best to keep you entertained, there was scuba, snorkeling, pool & beach volley ball and other sports during the day and nightly shows.

All in all our stay in Huatulco at the Royal Maeva was wonderful thanks to the helpfulness of the staff. It was the best vacation ever!

Tabatha Burford
birds_82@hotmail.com
March 1997
---
Surreally Beautiful
The following was posted in the Usenet group rec.travel.caribbean:
Huatulco is a surreally beautiful place. Very quiet. The surreal aspect is enhanced by dozens of abandoned construction sites...they had planned for this to be "the next Cancun" but the peso crisis caused many of the planned hotels to remain unfinished and now covered with beautiful tropical vines. Small little town with a tiny little market which sells crafts and stuff...saw lots of exotic birds and the water was wonderful for swimming. It's very nice but very quiet (this is all outside of Club Med) didn't go there, stayed in the town, very clean modern hotels.
dagart
dagart@aol.com
March 1997
---
A Week in Huatulco
Myself and four friends just returned from Huatulco on 3/16/97. We stayed at the Sheraton [photos 103K] and have absolutely no complaints. The information we found on this site was invaluable and appreciate the fact that it was here for our use. Huatulco is one of the best vacations that I have ever been on. It is a beautiful place that has not been overrun with tourists yet, so go now.

The Sheraton was a great choice for our accommodations. Most resorts in the area are all-inclusive and you really miss out on the experience of Mexico if you eat, drink and stay at the hotel all day. We only ate one meal at the hotel and enjoyed the rest at nearby restaurants or in town. The pool area at the Sheraton is incredible. It consists of three pools with a swim-up bar complete with bar stools in the water. Contrary to what others have said there was no lack of chairs. We never had a problem getting a place to lounge and plus they have a whole storage area of chairs in a hut on the beach. The rooms were exceptional. We had two rooms, both with oceanview. The rooms were always clean and the maids would often put fresh flowers on our beds and in the bathroom. The beach of Tangolunda Bay is awesome. It is the biggest bay in Huatulco with the biggest beach. It is however pretty steep and the waves often come up very far on the beach with no warning. The only negative about the beach is that it drops of very deep only a short ways out. There were many vendors on the beach selling souvenir items. While it is nice to have some of these items, I would suggest learning some Spanish. Namely, "No, Thank you, I don't want any." We also found that when you see a vendor approaching, pretend to fall asleep. The vendors will not come up to the pool area because the hotels have obviously forbidden them from entering.

Like I said earlier, you will miss out on the Mexican experience if you eat at the hotel every night. I would suggest definitely visiting Sabor de Oaxaca. It was my favorite and we ate there twice. Viva de Mexico is also another great choice. Maria Sabia is another great place. These restaurants are all located in the nearby town of La Crucecita [map]. It is a 14 peso cab ride away (about $2 US). The town is great. It is set up with a town square and everything spreads out from there. There is also a Cathedral in the town square that is already open but not quite complete. There is lots to shopping there also and everyone will bargain. Many shop owners came down 50-60% from their asking price just because we left their store!! The food at the restaurants was usually no more than $10.00 US dollars, including alcohol. Also, El Jarro Cafe on the street below the Sheraton was a great place for breakfast. We ate there just about every morning.

Santa Cruz is another smaller town nearby. I was not impressed with the one restaurant we ate at there. The shopping is more expensive there and there is less of it. It would recommend talking to Penelope at the travel agency in the Sheraton or someone at the travel agency in town. We went on a tour of the bays twice. It was about $20 US dollars. (We enjoyed it so much the first time we went back). We went on a boat with a tour guide named Alex. Ask for him, he spoke good English and was very fun to have as a guide. They will pick you up at your hotel and bring you to Santa Cruz to catch the boat. There is open bar on the boat so you are sure to have good time. The boat we were on was smaller than some of the others (our boat held about 30-40 people), but I suggest going on a smaller boat, you will have much more fun. The bays are wonderful. We went to about 4-6 bays each time and stopped to snorkel 2-3 times. There is even one bay that is inaccessible by road but has about 3-4 "hut" type restaurants where we stopped for lunch (not included).

I would highly recommend going to Huatulco before it becomes too popular. It is a great place to honeymoon and for couples. If you have any questions or want more information, feel free to e-mail me.

Troy C.
Virginia
trclark1@erols.com
March 1997
---
Encounter for the Quality of Coffee
The following appeared in the Usenet newsgroup rec.food.drink.coffee:
The "Encounter for the Quality of Coffee" has just been held at Huatulco, Oaxaca Mexico. More than 300 hundred coffee samples from all over Mexico competed in a cupping contest. Interesting conferences about the improving of the Mexican Coffee Quality and its entering the gourmet coffee marketing were presented. The organizer was the Mexican Confederacy of Coffee Growers, as well as the Mexican Coffee Council. The memories will soon be published.
Mario Feernández Alduenda
rfernand@edg.net.mx
Mfarch 1997
---
I'll be Back
I just got back from a week trip to Huatulco, and all I can say is, I'll be back. Myself and two good friends went down for a week and had a great time. We heard about Huatulco from a friend of ours who was hired to go down with a local family to teach their kids for three months. Before she left, we decided we'd fly down and visit her.

We stayed at the Meigas Huatulco, more commonly know down there as the Binniguenda. It is not one of the fancier hotels, but they had a wonderful smorg for supper every night. We visited a few beaches in the surrounding area and went snorkeling one afternoon. Most of our time was spent either at the beach, or at a wonderful little bar we found called La Crema.

La Crema is more like a shack with tables and chairs, but it has a wonderful atmosphere, and most of the bartenders speak English. They were very helpful, even teaching us some Spanish between rounds. The claim to fame of La Crema is their selection of beverages. I can't remember the number of drinks they could make, but you can bet it would beat any bar in Canada. We also tried a cigar here. While fairly expensive (about $13 Canadian), they were excellent, and presented in a wonderful manner. The waiter even took us through the customary way of lighting these cigars.
Though our trip was all-inclusive, we also ate at Oasis. We had one of the best steak dinners we'd ever had. For about $6 Canadian, we got a huge steak, a baked potato, and the best part, half an onion barbecued. The entire meal was excellent.

We of course also shopped around town. In most places we got excellent deals, except near the more expensive Hotels (like Club Med and the Sheraton).

We hope to go back in the next year or two, but this time, it will be for 2 weeks!

Andrew Kerr
kerr@tdi.uregina.ca
March 1997
---
A Week in Huatulco
My girlfriend and I just returned from a week at the Royal Maeva [photo 39K] in Huatulco and it was truly wonderful! The weather was fantastic - in the 80's all week with blue skies - not bad for early March. We would definitely recommend the Maeva - the beach on Tangolunda Bay is great, and the water is very clear for the Pacific. And there are lots of merchants for those who want to buy bargain souvenirs. Also, for those who want to rent a small boat for fishing, snorkeling or just cruising the other beaches and bays, there are many boats available.

The hotel is very clean and spacious and the food quite good for an all-inclusive. Mostly you dine in the buffet restaurant which always has a good selection at good quality; but there are also two other restaurants for which you need to make a reservation. The Royal Seagull is Italian which makes a nice break from the regular choices, and is also air conditioned if you feel the need to escape the heat while dining. The other restaurant is by the beach - the Happy Hut - it has a simple menu, nothing spectacular, but nice to eat by the water. And don't forget the room service - the menu is short but good and the service is excellent. The rooms themselves are very pleasant each with a view of the Pacific. But some only have small views, we were fortunate to get a large balcony directly overlooking the water.

One negative about the Maeva is the crazy beach chair situation. There are two swimming pools surrounded by lounge chairs which you effectively reserve for the day by placing your beach towel on them. But because there are more guests than chairs, if you want a nice ocean view from your chair you will have to get up at 6:00 a.m. and mark your spot. Its quite odd to see people on vacation wandering around the pool before sunrise in their pajamas looking for a lounger! If you miss this opportunity, you can get a beach chair on the beach itself beginning around 10:00 when they open up the storage locker. But be careful at high tide, because the water can cover almost the entire beach.

The crowd at the Maeva is mostly couples and families, definitely not a singles paradise. Probably the Club Med [photo 21K] is better for singles. Guests are a good mix of American, Canadian and Mexican. The entertainment at the Maeva is youthfully oriented. Beware of the disco Boom Boom - it is about the size of your living room - but not a high point of the hotel due to the age of the guests.

Looking at other hotels, we wouldn't recommend the Caribbean Village [photos 79K], its behind the main hotels and you must take a shuttle to a little stretch of beach that it apparently owns just between the Sheraton and the golf course. Also, aesthetically, it is a garish pink and purple. The Zaashila [photo 66K] is beautiful, but because it has its own beach that is protected by rocks on both sides, you cannot enter the main beach, where the rental boats are etc..

For those interested in other excursions, we would recommend the boat tour of the bays which includes snorkeling and stops at more secluded beaches. Also, the 4X4 moto tour takes you to a few remote virgin beaches by way of dirt trails through the jungle - it is a lot of fun. We went deep sea fishing, but would not recommend it. March is apparently a slow fishing season for big game fish, and our silent skipper and non-English speaking mates, were not prepared for it. They quickly gave up and sailed close to shore by the Maeva where we picked-off helpless little 10-pound Bonito's. But you could do the same by renting a kayak and a fishing pole for much less money. By the way, the Maeva will make you a bag lunch if you give them one day's notice. We found out too late about the service to benefit from it, but it would have been nice for all the trips. Also, take a trip to La Crucecita, it is a quaint little Mexican town, where good shopping can be had. The taxi is only $2 each way. Another nice town to visit is Santa Cruz - it is really a little port village with a couple of small new hotels. It is really the main boat port around.

Huatulco is a great place to visit, and the sooner the better. It is still relatively unknown and undeveloped but that will change over the next 10 years, so we recommend catching it now while it is still unspoiled.

Dave and Lise
dfrench@total.com
Montreal, Canada
March 1997
---
Share a Rented House?
We returned from Huatulco a couple of weeks ago. Let me tell you it was one of the best vacations I have experienced. We travel alot and we believe we have found the SPOT! The tourists simply have not found out about this place! Shhhhhh! Keep it quiet! We met and hung out with some very nice people who took us under their wings and showed us what Huatulco was all about.

We stayed at the Castillo Hotel [photo 35K] and loved every minute of it. I would recommend this hotel over all others in the area, if you want to hang with the locals. This is where a lot of the Mexican, Argentina, Chile and French people stay when they are on holiday. As a result of this stay we met some very nice people. We were treated with genuine friendliness. If you are the type of person that wants to do American style stick with the hotel strip. The Sheraton was very nice. Our friends stayed there and loved it! The Castillo is in the village of Santa Cruz which is located in the bay where all the pirates hung out several hundred years ago. The village shopping district is a half block from the Castillo. Across from the Castillo is the bay where mostly all the boats stay. [photo of marina 100K] You will catch most water tours in this bay.

Keep walking down to the water on the board walk and you will have a wonderful experience with the several restaurants. The restaurant at the end of the beach (the restaurant that is built up above the sand) has excellent food. Actually in my opinion all the little beach restaurants were good. They each have their specials and it really is up to an individual to find their favorites. We were surprised to find that the prices were unusually low. A lobster, snapper, shrimp dinner was about $10.00 a person and believe me I never once finished everything. The spices are excellent and oh so hot. You have to at least try it! One beach we stopped at (St. Augustín) on the 7 bay tour had little restaurants all the way down the beach also. We snorkeled their and ended up at one of the last restaurants on that beach. Let me tell you - the fresh salsa was probably the hottest I have had. It was EXCELLENT! I had to explain that I wanted everything fresh - tomatoes onion, garlic and peppers. I got use to ordering a sliced avocado on the side to cut the hot. Probably the best and most expensive restaurant we went to was the Casa Del Mar. - ROMANTIC - Oh my my! You are seated over looking the bay. The scenery was fabulous and the food was fantastic. This restaurant had some of the finest Mexican wine I have ever had. $30.00 for the bottle was a great deal. In the US you would pay much more for the quality of the grapes. Dinner there was around $100.00 for both of us, but let me tell you, it was well worth the expense. It so happens to be attached to a hotel and with that kind of romance going on well.....you get the picture. The Argentina restaurant across from the Sheraton was good to. The guys wanted steak and that's where you go for steak. They cook it at your table and if you like rum, they carry one of the best rums I think I've had. I would rate it with Bahamian rum.

The highlights -

THE PACIFICA COFFEE PLANTATION was worth seeing. The drive up and around the mountains was spectacular as well as the villages we went to see. The market areas of both the villages were in full swing. Lots of tasting and of talking to the villagers. Highly recommended! Antonio is the owner and our tour guide was Kevin. If you stay at the Castillo you will go with Kevin. [an article about coffee growing]

7 BAY TOUR - fun in the sun. There are many happy people returning from this cruise. All you can drink and please bring those water legs dancing is encouraged! The snorkeling was fabulous on St. Augustín. The water is warm and the coral and fish are colorful.

My only complaint about this vacation was the time factor. When you find a place like this, 7 days is simply not enough time. Next year when we return to Huatulco we will be going for 10-15 days.

One last thought - we talked to several people who told us to rent an apartment or house next year. 1-3 bedroom house or apartment is about 1400-1800 pesos (around $230.00) per month. This is furnished with cooking facilities. We want to find 2 responsible couples that may want to join us in renting next year. We are thinking three couples, 10 days each, $80.-90. for lodging. We have a friend that will arrange this. The area would be in Santa Cruz. The time would be from February 1st to March 1. Do we have any takers? E-Mail if interested.

Jane and Joseph Osborne
cci@ic.mankato.mn.us
North Mankato, Minnesota
March, 1997
---
Tennis at the Maeva and more . . .
Dear Tom, I emailed you in January with concerns about vacationing in Huatulco due to the reported rebel unrest. Your timely and thoughtful response eased our concerns tremendously. In no small part, we have you to thank for helping make this our best vacation ever.

Sue and I spent the first week in February 1997 at the Royal Maeva [photo 39K]. We could not have hoped for a better vacation. The hotel is fairly new, very well-maintained, and the staff are without exception courteous and helpful. There are a good variety of water activities and organized frolics available, but no pressure to participate if you happen to feel lazy. The regular buffet meals are varied and tasty, if a bit bland. We strongly recommend booking reservations at the Royal Seagull early in your stay. I think you'll definitely want a return engagement. We ate off premises once, at the Vide Mar restaurant in Santa Cruz. The seafood was impressive (shrimp the size of bananas!), but I got sick for a couple of days after eating their Orange Shrimp, which came in a creamy sauce.

We were quite concerned about the rebel activity before our trip, but we saw absolutely nothing during our entire stay to make us feel the least bit unsafe or at risk. There are a few peddlers along the beach, but they quickly accept a polite "No, Gracias" and generally do not make you feel uncomfortable.

The tennis facility at the Maeva is excellent, and the free group lessons each weekday morning are worthwhile. They also provide a chance to find potential tennis partners.

We very much enjoyed the shopping trip and also the boat tour of the Bays. The highlight of the week was watching whales frolic near the boat, and pulling up beside a pair of sea turtles mating.

We left the kids at home this time, but the Maeva has a daily kids' program from about 11 am until 4:00. Other guests claimed their children really enjoyed the programs.

Our next trip south will definitely be a return visit to the Royal Maeva in Huatulco!

Alan Konyer & Susan Mills
alan@skibuff.com
March 1997
---
Wonderful Huatulco
First I'd like to thank you for this service. By studying the comments for the last six months we were able to make decisions that made our first trip to Huatulco one of the best trips ever. We just returned yesterday Feb. 23rd after a week at the Zaashila Hotel [photo 66K] and are already planning on next years trip without any significant change in choice.

My advice to other travelers: If you have a high stress career and your intent on visiting Mexico is complete and total relaxation, if you are aggravated by the sounds of water aerobics, blaring music, and you have no interest in being thrown into the company of drunken fellow American/Canadians then the Zaashila is the place. It is physically beautiful with an exceptional pool, a beautiful private beach, incredible view, very nice rooms with twice a day maid service, nightly treats from the chef to your room i.e. strawberries dipped in chocolate. The atmosphere is the true attraction. There is an invisible cloud of valium over the hotel. As you lay at poolside or sit sipping a drink near the beach, what you hear is the sound of the waves or the breeze in the palm trees or acceptable elevator music played very low. What you do not hear is human voices beyound the quiet talk of couples, nor do you hear the Macarena blaring. My wife and I have considerable experience traveling in Mexico and we found the service to be incredible. The food was excellent. The only downside is the cost. The hotel prices for food and drink were high.

Other thoughts: If you speak some spanish I would recommend touring the bays (truly worth doing) by lancha- a ? 20-foot boat with outboard and Mexican guide. (The more common method is by a party boat with forty or so people and unlimited beer/tequila.) Take a taxi $3 to Santa Cruz marina and go to the Cooperativa. These are the non English speaking Mexican boat operators who do not have significant access to the tourists. For 500 pesos about 65 dollars-standardwe had a boat by ourselves and our guide Chevo to go as long as we wanted and where we wanted. We fished a little and went snorkeling. A nice day. The restaurants in town aren't much. We had wonderful meals at La Quinta Real hotel's restaurant and the Casa del Mar Hotel restaurant. There were a few children at the Zaashila but I would hesitate to bring my rowdy kids there. Virtually all the guests were couples and at least half of the guests were well to do Mexicans from Mexico city. You don't have to speak Spanish but most of the staff don't speak english well. It gives the visit a nice atmosphere.

I go to Mexico to relax not to be entertained. I read books, lay in the sun and reestablish my marriage. If you are of similar mind then the Zaashila is the place. We have visited most if not all of Mexico's resort cities and I can't see us going anywhere but to the Zaashila in Huatulco for the near future.

Zokay@aol.com
February 1997
---
Plenty of help on the Golf Course
Huatulco provided just what we needed from a vacation this year.. rest and peacefulness. not to mention a fantastic golf course (Tangolunda), where we spent many of our days being challenged by a course that is in far better condition than most we've seen in Mexico or the Caribbean for that matter. The green fees were reasonable at $40.00 US including a cart and a caddie if you wanted one to retrieve the many balls that you tend to lose. We discovered on our first round however, that a caddie wasn't necessary since there were numerous little truants from the nearby school that would be on hand to search out lost balls for a few much-appreciated pesos.

It was refreshing to see a part of Mexico that hadn't taken on the resemblance of a typical US tourist destination but was still relatively rustic and actually a good representation of what Mexico is truly like. I encourage travelers to see it now since plans for more development are moving ahead. Everywhere we went the locals greeted us with a broad grin and genuine hospitality. Sure, there was the usual prodding to buy pottery, beads and silver but remember that this is their bread and butter. La Crucecita and Santa Cruz were very typical towns with the usual fare.., what was nice to see were the spectacular Bays of Tangolunda and to share the ocean that exists there... raw and untamed.

We definitely recommend this area for people that have matured beyond the party atmosphere of Puerto Vallarta and Acapulco and want to experience another aspect of Mexico. Once you've been to Huatulco you'll will want to see Oaxaca, San Miguel de Allende, Tasco and Guadalajara.

An aside.. it was disappointing to travel to Puerto Angel and Puerto Escondido (after having spent a few months there in 1985) and see what a decaying resort begins to look like after it hasn't been kept up and respect is abandoned for the beauty of nature. When I was at Zipolite in '85 there were no unsightly beach huts catering to tourists, only the seaside and a sense of awe when you walked the shore and had nothing to distract you from the power and magnitude of the ocean. In Puerto Escondido there are no street lights left that work, because of vandalism. These areas need to be protected from the encroachment of tourism by setting higher standards and preserving the reasons why travelers come in the first place.

I'd enjoy hearing any comments from others that enjoy Mexico, particularly San Miguel de Allende, since I want to make a trip there on my next visit to Mexico.

Barb Oshanski
CADENCENT@aol.com
Toronto Ontario
February 1997
---
No Complaints at the Club Med
We just returned from a week at Club Med Huatulco [photo 21K] (Feb 10-17) and had a wonderful time! I wanted to share our experience because, after having read some other comments, I feel Club Med was given a bum deal.


We went on a Wildcard Package, so didn't really know what to expect, having just found out where we going the week before. When we landed there were GO's at the airport to greet us. (Let me put everyone at ease, too, by saying that we did not see anyone carrying machine guns or looking like a terrorist at the airport.) They gave us the keys to our room and took over transport of our luggage - from that moment we only carried our carry-on bags. After getting the key to our room, we boarded a very comfortable bus for the 20 minute ride to Club Med. The bus dropped us off in the reception area and "jitneys" (similar to golf carts) took everyone to their room. The ride to our room was nice because we got to see how beautiful the surroundings were. The rooms, as has been written, are not luxurious. They have 2 beds, closets, and a bathroom (with 2 sinks) and are not very large. However, the balconies are large and have a hammock. We also had a room with a spectacular view from every direction! The doors did have locks, though admittedly probably not the most secure of locks, and there were 2 safes in the room for valuables. For some reason, Club Med is a very "safe" feeling atmosphere anyway though. The austerity of the rooms, however, was not an issue since we spent so little time in it. Many people who previously sent in comments wrote that the A/C didn't work and the rooms were very uncomfortable because of the heat. While we were there, our air conditioning did work (though it wasn't the most effective A/C we have ever had) and there were 2 ceiling fans that provided a comfortable cool breeze if the breeze from outside was not enough. We slept comfortably every night with only the sliding doors open - no A/C and no fans.


After settling in to our room and receiving our luggage (it was delivered to our door) we ventured out and experienced the stairs! This is not a vacation spot for those who are terribly out of shape, but I would not call my husband and myself athletes, and we walked the entire time. There are A LOT of stairs to climb on the property, and it is quite a hike from most rooms to the main area, but we used it as an excuse to get in better shape. There are, however, jitneys that pass quite frequently (I believe we were told every 10 minutes) for those less willing to experience that extra exercise.


While exploring the grounds, we had our first experience with the critters so widely mentioned. There was an Iguana sitting on the walkway around the beaches. It took me a few minutes to muster the courage to walk past it, which, I later realized was silly. The last thing it wanted to do was run into me, and it didn't move at all when anyone was around it. Granted, it was ugly, but after the first run-in, you realize they aren't going to bother you. In addition to the Iguana who only sit on the rocks all day and occasionally cross the path, there were the standard geckos - the little lizards that scurry around in the foliage and really don't get in anyone's way. And, I am happy to say, we never found any unwanted creatures running around in our room, on our terrace, or in our clothes. We also did not experience a huge insect problem. My husband had 3 or 4 bites on his leg one morning that were no worse than a typical mosquito bite.


I read a complaint on this site that one couple never had anyone show up for orientation. The week we were there, orientation sessions were held almost daily at 2:00 and 7:00, and there were never any times that GO's did not show up as scheduled for ANY event.


As for food, I don't think there were any meals that we walked away from feeling like "we really had a GREAT meal". But we never left hungry. There was a lot of food, and it certainly was decent! While we were there, attendance was about 750 (capacity is 1200) and usually 4 of the 5 restaurants were open each night. Reservations at the annex restaurants, did fill up quickly, but we managed to eat at both the Seafood and the Tex-Mex restaurants. (The menus were not the same every night for these restaurants while we were there, as another traveler experienced) Both are open-air and have a peaceful relaxing ambiance for dinner. I think I actually enjoyed the dinners in the main dining hall more though. There was a huge selection of different foods (and breads) and we always had at least one other really nice couple at our table that we talked to. As for eating with other people, that only happens when you eat in the main dining room. My husband and I are not early risers, so we always ate the "late breakfast" and "late lunch" which were both in annex restaurants where the tables are for 2-4. We ate alone for all of those meals (though I never minded when we did eat with other vacationers). Everyone at Club Med is there for the same reason, and it is easy to find things to talk about, as well as learn about other Club Med experiences people have had.


The intent of our vacation this time, was simply to relax! As a result, we did not participate in as many activities as we could have. We did however kayak, play beach volleyball, do archery, and play lots of Ping-Pong. (Contrary to other reports, we did NOT have to purchase the Ping-Pong ball, but only had to leave a deposit of 1 bar bead.) We also did a lot of snorkeling which, on snorkel beach, we found to be quite decent! The reef was beautiful and there was a fairly large variety of fish. We thoroughly enjoyed the snorkeling at Club Med and didn't feel the need to take one of the snorkel cruises. There are technically 4 beaches at this resort - snorkel, sailing, a larger beach in between snorkel and sailing beaches, and a very small, very remote beach that was tucked away down a steep flight of steps near Pueblo Mar (the section of rooms where we stayed). Even though some of the activities are only offered at certain times, such as archery which is offered every morning and late afternoon and certain lessons, most water activities (snorkeling, sailing, kayaking, windsurfing) are available all day. And, after all, you are on vacation and have no other plans, so it really isn't difficult to fit those few scheduled things into your day... The part of the day we particularly enjoyed, was every night the GO's put on a show, of which we liked each one. Yes, they are "amateur" shows, but they put their whole heart and soul into them, and you can't help but have a good time! After the show, there was the Hands-Up dance, followed by several other Club Med dances. While it was a little difficult to catch on to all the moves, we found ourselves missing the dances and the music once we were home. (Before the show there was also dancing - though that was more of an aerobic workout - led by a comedic GO who entertained you throughout the day. He was definitely a highlight!)


In terms of the extra costs that others have written about... all of the excursions cost extra - such as horseback riding, deep sea fishing - as does golf because Club Med does not have its own golf course. We didn't do any of the excursions, but I heard wonderful things about them from others who did. We only took a cab into La Crucecita one day - a small town with some shopping but only something that takes up 3-4 hours of your day. In addition, drinks, outside of lunch and dinner, are extra (beer and wine is included with meals). You can pay for these drinks either with your Club Med charge card, which is easily carried around your neck, or with bar beads, also which can be carried around your neck if you attach them. Bar beads are purchased at the reception desk. Drinks are no more expensive than most places.


Overall, we had a wonderful time at Club Med Huatulco! The Chef de Villages, and all of the GO's were wonderful and a lot of fun! Privacy was not an issue either. There was a lot to get involved in IF YOU wanted.

Doreen & Christopher McKee
mckee@sprynet.com
February 1997
---
Had a Great Time
We went to Huatulco on an Apple Vacation from Jan. 25-Feb. 1,1997. It was very nice. Better than we had expected. We stayed at the Royal Maeva [photo 39K], the staff was always very courteous and upbeat, ready to assist or be your friend. The buffets were good, but after the 3rd day of eating them, we did venture out and tried dinner at other places. The Maeva all-inclusive option was as if being on a cruise ship with the choice of leaving for other places whenever we wanted. The staff was always keeping the vacationers busy with activities, games, etc., but you never felt pressured to have to join in.

We spent a lot of time enjoying the perfect weather all week. We visited other local hotels, we recommend eating at the Quinta Real for dinner (the lobster in pink cream sauce was fantastic), also Casa del Mar, both offer a beautiful view of the ocean. The Zaashila is a beautiful hotel also, and was not at all busy. It doesn't offer the all-inclusive option. The Maeva has the best beach for the activities and the undertow. We were very satisfied. We did get a touch of Traveler's diarrhea and found others on the plane home who had the same. It was not severe however, and the water is safe to drink at the Maeva. The beach at Santa Cruz is not as upscale as Tangolunda Bay (where we stayed) and we noticed that it was not as clean either. Shopping at Santa Cruz seemed to be better than La Crucecita.

All cab rides everywhere cost 14 pesos, that's what they always quoted. We took the 5 bays tour which we enjoyed very much. Ate at the place recommended by the tour boat (I think they have a financial interest) [or familial] and enjoyed the food extremely. But, also found out that the Maeva will send along a box lunch if you so choose for no cost. The "red tide" was in and we were told the next day not to eat any seafood outside of the better hotels as it will make you sick. (This may explain the "diarrhea") The only bad part about the trip was the late flight home, we left at 11:00pm and arrived in Chicago at 3:03am. But it did give us one more day of sunshine and relaxation. We will return.

SC and GC
gpclarke@mindsight-web.com
Appleton, WI
February 1997
---
Food, Tours, Shopping, Transportation
From January 10th - 20th, my wife and I had the very enjoyable experience of spending time in Huatulco. We stayed at the Sheraton [photos 103K] which price wise was not a bad choice. The pool was very nice and they have a great beach with very few people hawking their wares. The staff was very helpful and pleasant; for example, the maid put fresh flowers on the bed and in the bathroom each day, and most all spoke English. That was a blessing since my Spanish is just enough to get me in trouble. The only drawback to the hotel is the food is expensive and the menu doesn't change that often. I have also heard that it is now all inclusive which would stop the average person from venturing out.

We really enjoyed the local restaurants, especially one called Don Porfirio which is across from the Royal Maeva. Since we are avid football fans and it was during the playoffs we naturally wanted to watch the games and the owner, Guillermo, and the manager, Miguel, went out of their way to find the games for us. After watching the games we tried one of the local specialties, lobster. We each were served a two pound lobster that had been cooked on an open grill along with a shrimp and squid cocktail and it was all excellent. This was all for about $10 U.S. for two people. Another great restaurant, at least for breakfast, is the Jarro Cafe, right across from the Sheraton. If you like parrots then you will love this place. Pancho is probably the most vocal critter that I have ever been around. He sings, catcalls, whistles, and swings around his perch all to the amusement of everyone who dines there. This place is also very inexpensive.

The Vedemar in Santa Cruz actually serves dinner right on the beach under the stars. Again I would highly recommend the langosta (lobster). It is served here with melted cheeses and chopped vegetables in the shell. It is almost more then a person can eat and needless to say is very rich. The shrimp in a Oaxacan sauce is another excellent choice but not for the faint of heart. The staff is just great and goes out of their way to assist you. Sadly we did find one restaurant that we would not recommend and that is the Ristorant Borselino. The staff was not very friendly and spoke no English. The food while all right was expensive and not plentiful. Since most of the hotels are going all inclusive the local restaurants are naturally suffering the consequences and that is sad and would be a great loss to everyone who visits Huatulco.

Besides eating there are plenty of other things to do in Huatulco. I highly recommend taking a cruise of the 7 bahías (bays), my wife probably would not since she had never been on the ocean before and it was a bit choppy the day we went. The bays are mostly uninhabited and beautiful since the are no roads to them and the Mexican government plans to keep it that way, at least for the present. The tour operators stop at 3 of the bays to give you a chance to sun, snorkel, or to get a quick meal. A boat tour is the only way to really enjoy these treasures. Another tour will take you to Mazunte, which is the sea turtle preserve and museum, a really interesting stop with English speaking guides. $10 N.P. to enter but really worth it. The tour also takes you to Puerto Angel, a quiet little village, and Puerto Escondido, the surfers paradise. The beach, Zicatela [photos 204K], is fantastic and is a must to see and enjoy. In Puerto Escondido there is a 4 or 5 block area the has been closed to traffic and is a shopping mecca for Mexican arts and crafts. If you live in a mountainous area as we do then the highways to this area will not bother you but if you are a flatlander "enjoy the ride". There are also tours to Cuidad Oaxaca and a coffee plantation available.

We can honestly say that Huatulco is not a shoppers paradise. The main market in La Crucecita and around the main square do have an abundance of stores, some which do not allow bargaining for price, which sell local crafts. The pottery is beautiful but difficult to get back home without total destruction. You can freely travel anywhere you wish to go and everyone was very friendly. We always felt very comfortable walking around La Crucecita or Santa Cruz.

The taxi drivers all think that they are in the Daytona 500 and don't know what a stop sign is but they are honest and courteous and will get you to your destination in one piece and the ride into town only cost $15 pesos one way.

Mexicana is the main air carrier to the area and we had no problems with lost luggage or delayed flights. Matter of fact the flights are usually early arriving at the Huatulco airport and that is a treat. To sum it all up we would go back in a minute and are already planning for next year. The area is probably one of the most beautiful and interesting and underdeveloped we have seen in our travels to Mexico. It is not Cancun and hopefully the predictions of that happening will not come true. While we do not all like the same things this is an area that I cannot see anyone not liking.

Pat Manyx
manyx@cyberport.net
Whitefish, Montana
February 1997
---
Stay at Zaashila permits sampling of Restaurants
A week in Huatulco is like a week in paradise. I almost don't want to let anyone else know how much we loved the place since it is still a travel secret, and so unspoiled.

We stayed at the Zaashila [photo 66K] and felt it was clearly the best hotel available. The architecture and fabulous garden-like grounds set it apart from the others. The luxury and service surpassed what we received in comparable hotels elsewhere in Mexico. We were greeted on arrival with tall glasses of icy, fresh-squeezed tangerine juice, and cool, damp towels to allow freshening up while we checked in after our trip. I was waiting for Tattoo to jump up and say "Welcome to Fantasy Island!" The hotel was only about 1/4 full and was one of the only larger hotels that was not all inclusive. We purposely chose it for that reason in order to take advantage of the wide variety of restaurants in the area.(We kept hearing from others how good and Americanized the food was at the Royal Maeva and Sheraton! Not why we came to Mexico!) It also left plenty of space at the beach and pool, and we avoided the early morning race to the pool to stake out a prime lounge chair. Royal Maeva and Sheraton were more crowded and would be more to the liking of those wanting a bit more action, water sports, and people. A few people we spoke to loved it there and never left their hotel at all!

The towns of La Crucecita and Santa Cruz [map 45K] are a short taxi ride (about $2-3) away and are clean and safe. There are many quaint shops and superb restaurants to sample. Because so many places are all inclusive, the restaurants are competitively seeking patrons. Watch for flyers offering a free drink with dinner or % off coupons! We would highly recommend the following restaurants:
Casa del Mar - romantic,upscale outdoor dining on a hill overlooking Tangolunda Bay. About $60 US for two including wine, appetizers, entrees, dessert and coffee. Service leisurely, atmosphere and food sublime.
Mision fa-sol - Within easy walking distance from hotels. Excellent seafood, with a Spanish flair. Ask for Carlos and he'll take care of you and make you feel at home.
Sabor de Oaxaca - an absolute must for authentic Oaxacan cooking. Located in La Crucecita, it's clean, with excellent service, well patronized by locals and tourists alike. $6-8 per person includes drinks, appetizers and more food than you can eat! We came here twice. Sample the Mexican platter for two for a great variety of local cuisine, and use the hot sauce at your own risk!
El Jarro Cafe - Across from the Sheraton, has a variety of lighter fare, from sandwiches and snacks, to full dinners. My enchiladas in green chile sauce hit the spot, while my husband satisfied his hamburger withdrawal. About $15 US including beers and dessert. Talk to Suzanne (one of the owners). She is very sweet, and will show you Pancho, a crazy talking parrot. She was delighted to know her restaurant was mentioned on some of the previous Internet pages. Tell her we gave her another plug!
Don Porfirio - Enjoyable setting, with exuberant friendly service. The seafood was about average but over rated as far as we were concerned. Maybe we just hit it on an off night. They proclaim great lobster, but I had much better lobster at a more reasonable price at:
Dona Celia - at the marina in Santa Cruz. Dining is on an outdoor terrace at the water's edge. I had 2 fresh caught lobster (about 2 lbs.) and accompaniments for about $20 US. We each had shrimp cocktails that consisted of small, fresh shrimp and special sauce simply packed into soda-fountain sized glasses! We were on seafood overdose at this place!
Don Wilo - Located in town (La Crucecita), directly across from the town square. A table here will give you a great view of the goings on in the midst of all the activity. We ate here for lunch and enjoyed more authentic Mexican food. Less than $15 for two including beers.
Bing Ice Cream Shop - located at the north east corner of the town square in La Crucecita. There's no name on the shop, but some small neon signs inside are visible, and if you spot a few pink and white tables and chairs out front, you know you have the right place. Best ice cream in town.
Directly across the street from Bing is one of the more unusual shops, and we bought many of our gifts and souvenirs there. I don't remember its name but they had a nice selection of masks, unusual batik T-shirts, carvings and pottery. Also stop in at the Church in town (Our Lady of Guadalupe) on a hill north of the square. The wall and ceiling murals are lovely.
Because I am a very poor sailor, we avoided taking the much touted tour of the 9 bays, much to my disappointment. The area is so beautiful that I am sure the trip would be as worthwhile as others mentioned. We did take a day trip to Puerto Angel, Puerto Escondido, Mazunte (the turtle research center) and Zipolite (nude) beach. It's a good opportunity to get away from the resort area and see a bit of the countryside and more traditional towns and we would recommend it. Our trip was arranged by Apple Vacations and six of us toured in a Suburban-both comfortable and less obtrusive than a larger vehicle or bus. The guide was wonderful and spoke excellent English during the tour.
The beaches in Tangolunda Bay were not great for swimming. The red warning flags were out all week in front of the Zaashila and the waves were rather rough. Only the hearty ventured in to do a bit of wave jumping and body surfing, but they seemed to love it. We just loved lying on the beach watching the waves, and hearing them crash in like thunder sometimes during the night.
For anyone remotely interested in this area, our advise is GO NOW! before the area becomes too touristy and spoiled forever!
Jan and Tom Miller
CATSMIAOU@aol.com
February 1, 1997
---
Thank God and Freon
Huatulco was an interesting trip. I stayed with two friends at the Castillo Hotel. [Photo 34K] Thank God the air conditioning worked. I had it on full blast the whole trip.

We rented a car for $80 and drove to Zipolite Beach. Some weird Timothy Leary look alike was going around asking people if they were taking his picture. The humidity at Zipolite Beach was incredible. It was like a steam bath. We drove to Puerto Escondido and had lunch. We took the seven bay boat tour for $20. The boat stopped at two bays and the snorkeling was good.

We took a day trip to Oaxaca for $133. We flew out at 9:40 in the morning and flew back at 5:40. Our tour guide was named Pablo. He showed us around Oaxaca and the ruins at Monte Albán. Pablo was a nice and informative guy.

The food at the La Pampa Argentina was good. We found a nice breakfast buffet at a hotel down the street from the Castillo that catered to french people. This is good because I prefer croissants to taco chips. My only disappointment was that there we no English newspapers to read with my meals and when I just wanted to relax in my hotel room.

Thank you for this forum.

Anthony Dagostino
tony.dagostino@stpaul.gov
January 1997
---
The Royal Maeva and Kids Club
We just returned from a week's vacation in Hautulco. We stayed at the Royal Maeva - an all inclusive resort. [photo 39K] This was our first all inclusive resort in Mexico although we have been to various spots in Mexico over the past five years. We can't say enough about the resort itself and the people who work there. The resort is spotless, rooms are nice (we found them a little bigger than average), food was great and lots of variety. They have two restaurants (reservations necessary and always available) - The Happy Hut - steaks, chicken, ribs and the Royal Seagull - an Italian restaurant - rather fancy and slacks and/dresses required. Both restaurants are lovely and the food was excellent. There is also the buffet (different theme each night everything from Western (steaks etc. to Mexican). The food was excellent and again lots of variety certainly something for everyone. We took our eight year old son and he had no problem finding something he liked on the buffet whether it was breakfast, lunch or dinner. The drinks are included - everything from piña coladas to XX beer (the best there is). We had wine with dinner every night - and you can also have liqueurs with coffee. It was Paradise!!!

The Royal Maeva has a Kids Club for children ages 4 - 12. Our son loved it. You can, if you wish, have them stay there for a few hours or all day (10 am to 6 pm). They teach them how to scuba and snorkel (in the pool), play beach and pool volleyball and a great variety of other games. The staff who run the Club are wonderful and the kids really love them. The evening shows are great (9:30 pm to 10:30 pm) - all done by the staff who work there - they really put their heart and soul into each performance. For those who can handle it the Disco runs from ll pm to 2 am (we were able to stay up past 10 pm on only one night).

We are early risers and it was probably a good thing. If you have a particular spot you like to sit (either pool or ocean) you have to put your towel on the lounger by approximately 7 am. It worked out well for us because breakfast starts a 7 am. We met lots of great people. On previous vacations we were always running into town for meals but with the all inclusive we found that it was so much more relaxing and gave us the opportunity to meet lots of different people. Some of them were there for the first time and loved it like us but lots had been coming to Royal Maeva (Huatulco) for many years.

We had the best vacation ever in Huatulco and hope to repeat it next January. Weather was 92 degrees and sunny every day. We found it hard to tear ourselves away from the resort to go into town for T-shirts. By the way, the town is quaint (very Mexican) and again spotless.

We thank you for this Web site. We found it before going on vacation and E-mailed John Williams and others for information. We knew before we left that it was going to be a nice place and it lived up to our expectations. If anyone has any questions - please E-mail us.

Bill, Helen and Brent Woolgar
wwoolgar@ciaccess.com
January 1997
---
Honeymoon at the Maeva
Had a lovely honeymoon at the Royal Maeva [photo 39K] .. Well worth it as the food was excellent and the service was superb.

Suggest upgrading to a junior suite, with private Jacuzzi and endless view of the stars. Take the boat ride and snorkel. Recommend walking across the street to Señor Crepes for a delicious desert!!

If you live in the freezing North or East.....Just Go!!

GG and SS
January 1997
---
The all-inclusive Maeva
We had a glorious time during early January while staying at the Maeva [photo 39K] in Huatulco. We were looking for a spur of the moment, all-inclusive, and brief vacation away from sub-zero Chicago to warmth. We used an Apple tour and flew direct from Chicago.

We enjoyed everything - food, ambiance, water, entertainment, and especially the people. The tour to the modest coffee plantation was a special event and allowed us to visit with two other couples from the Sheraton and Zaashila, both of which we also visited. They decried our use of the all-inclusive, but we enjoyed choosing food from the buffet since we didn't want to bloat and one of us is pickier about eating than the other (perhaps that is "less adventurous", rather than "pickier".)

We plan to return for longer than the four-night trip we took, and we would like to get to Oaxaca City, based on comments heard there and read here.

The smaller hotels we looked at had fewer Americans, more Canadians, quaint dining rooms, and beautiful views and are worth considering. Casa del Mar was very nice and I'm not sure I saw it mentioned here.

On Sunday, January 26, there was a terrific travel review of Huatulco by Norman Mark, a well-known Chicago writer and TV personality. At the moment, it is at: http://chicagotribune.com/travel/feat/feat.htm

Photo of the beach at the Royal Maeva.

George and Mary Dorner
Kildeer, IL
gdorner@harper.cc.il.us
January 1997
---
Gran Hotel Huatulco
We stayed at the Gran Hotel Huatulco over the New Years ( Jan 1997). We only went there because all the hotels in the guides were full and we worked our way down your list on the Internet. Did not know what to expect but when we got there were very pleased. It is a smart, well managed modern hotel, everything (including the air conditioning and the pool) works well and the staff were efficient (for Mexico) and very friendly. The man at the front desk spoke good English - though in Mexico generally it is of great help if you can speak Spanish (we can).

The inside of our room was very attractive but the view outside is not too great as the hotel is located on the edge of La Crucecita. [Map 35K] This however had the advantage that it was pretty quiet even though it was only about five minutes walk to the zócalo.

We rented a car from Budget and this made things very easy. We were there five days and each day tried a different beach - each more beautiful than the other.

We looked in at most of the big hotels on the beach and decided that at this high season they all had serious disadvantages and were glad we had not been able to get a room at any of them. Apart from anything else our hotel was a quarter of the price and with only 30 or so rooms was much, much more friendly. Anyway, if you stay on the beach you will probably want to get into La Crucecita in the evening.

If you are looking for a nice small hotel in Huatulco we would recommend the Gran Hotel.

Mike and Helena
Oxford England
MHARPER007@AOL.COM
January 1997
---
Had a Blast at the Caribbean Village
I left Huatulco at 4 this afternoon, waving good-bye to the palm trees, bidding adios to the the timeless Tangolunda Bay, and crying on the flight back to Chicago. Melodramatic as it might seem, I did indeed cry. The stares and whispers followed nonetheless but it was truly genuine.

I just finished reading other's comments on the Caribbean Village [photos 79K] and was quite appalled. The staff was beautiful; they want a picture of me and my friends to hang behind the bar. Believe me, they will get it. Every night the party lasted till around 2 in the morning and each one of them partied with us late nighters. On crazy night, myself and two friends dressed in drag and were instant buddies with each staff member. Not that cross dressing was a requirement for friendly service, but the staff knew the people who would joke with them and make their jobs more fun. The view from my spacious ninth floor balcony was incomparable from any place I've been.

Although repetitious but well worth the recognition was the staff. I could not have been more pleased. My mother enjoyed the music played at the nightly shows, and they made her a tape of the songs free of charge. On my first full day in Huatulco, my troop went with Valentino, the man known across the world for his fishing experience and expertise, helped us catch an eighty-five pound sailfish, an experience unparalleled with any other. He also took us to a national park where the snorkeling was beautiful; every color imaginable and then some were present in the ocean. Valentino was an instant friend, taking us to cities helping us get the best deals free of charge. He made us feel very welcome. The never-ending beer and tequila were incredible. The all-inclusive was such a bargain for my family. Also, I met the most adorable thirteen year-old boy from Argentina, Gustavo Lausi. I have his address and phone number and plan on staying in touch with him for years to come. I met so many beautiful people in the past seven days that it broke my heart to leave them all, and I'm not kidding at all. It saddens me just to think of it now. Without a doubt I will return to the Caribbean Village and I recommend it to everybody!

Jeff Rasmussen
JRasmus103@aol.com
Elgin, Illinois
January 1997
---
Tranquil Luxury at the Zaashila
Tom: Happy New Year! Thought you might like some new photos from Huatulco taken from our room at the Zaashila as well as others of the pool and beach and some of Oaxaca. (Photos 88K) Which reminds me--I was very surprised to see that the Sheraton was recommended and the Zaashila was not. In addition to my earlier letter describing the Zaashila as clearly the best hotel in Huatulco, I see that others have also. Anyone who has stayed there seems to agree. Perhaps not that many do because it seems expensive. In fact, we paid little more than we were going to pay at the Sheraton. We had been booked at the Sheraton, but changed beforehand, I am glad to say. I didn't mention this before, but the Sheraton seemed like a very overcrowded, slightly run-down convention-style hotel with a very foul smell in the lobby. We talked to some resort architects who were staying at they Zaashila who said that they checked out of the Sheraton because of the mediocre quality of the facilities and the food. (There must have been hundreds of chaises squeezed around the pool and we were told that many guests were out by 8am claiming the choice ones). In addition, they said that the architecture of the Zaashila was among the best they had seen anywhere in the world. We all agreed that the Zaashila (Photo 66K) was superb in all regards. The price was far less than that of comparable properties in the more popular resorts in Mexico and the Caribbean. I understand that it's partly a matter of taste and the Zaashila is for those who want uncrowded, low-key luxury without any action. I enjoy your Pacific Coast of Mexico website and congratulate you on your fine job.

Catherine
CKurl@aol.com
January 1997
---
Scorpions, La Entrega, El Oasis
The travel We made the trip by bus (it's not expensive) but we never imagined that the 15-hour trip would be soooooooo long....
The arrival The arrival was cool, the weather was hot but comfortable, we are very tired (My wife and 2 sons, 8 & 6 years old). We took a taxi to the house (very inexpensive, 9 pesos, about a dollar). The taxi driver, a very nice person, helped me with the luggage, and we were at home, sweet home?
The house The house is nice, big.... but empty.... of people, but with a lot of little friends: mosquitoes, ants and a scorpion, a really big scorpion.... We had in mind a vacation on the beach, not to go hunting, but we know that we have to kill the scorpion. We fail, the scorpion is still alive.
The Beach The first bay that we visit, was "La Entrega", as many people suggested. It's beautiful; we stay about six hours, and we return to the "Scorpion's House".
The food Delicious.... we ate in "El Oasis", a cool place to eat, drink, etc.... The prices??? Very low....
The stay The stay on Huatulco was perfect, Mr. Scorpion, didn't return and we had a great time in Huatulco.... If you have plans to come here on your next vacation, don't doubt it...

Conclusions: A great place to rest...

El viaje El viaje lo hicimos en autobús (más barato) y.... nunca imagine que 15 horas fueran tan largas.
La llegada La llegada fue padre, el clima era caluroso, pero confortable, estabamos muy cansados (Mi esposa y mis dos hijos de 8 y 6 años) y tomamos un taxi a la casa (Muy barato, 9 pesos, alrededor de un dolar) el chofer del taxi muy buena persona, en más, me ayudó con el equipaje y llegamos al... Hogar dulce hogar??
La casa La casa es bonita, grande, pero está sola... de personas, pero llena de pequeños amiguitos, mosquitos, hormigas y un alacrán, un gran alacrán..... teníamos en mente una vacaciones en la playa, pero nunca pensé que iríamos de cacería... pero, nosotros sabíamos que teníamos que matar al alacrán, pero fallamos, el alacrán debe de estar vivo aun...
La playa La primer bahía que visitamos fue "La Entrega", mucha gente me la recomendó, es hermosa, estuvimos cerca de seis horas, despues, regresamos a "La casa del Alacrán"
La comida Deliciosa, comimos en "El Oasis" un bonito lugar para comer, tomar, etc, Los precios? Bastante bajos...
La estancia Nuestra estancia en Huatulco fue perfecta, El señor Alacrán no regreso, Si tienes planes de ir de vacaciones, no lo dudes...

Conclusiones: Un excelente lugar para descansar...
Alberto Martínez Román
betoman@geocities.com
December 1996
---
A Great Time at the Club Med
I just returned (12/22/96) from a week's visit to Club Med, Huatulco. (photo 21K) I am a single male, 25 years old, professional furniture maker, I have currently returned to N.J. after a two year tour of working in furniture shops across New England.


Shortly before departing on the trip, on which I joined my three cousins (1 male, 2 female), I found this website and copied all information to read on the plane ride down. It did not paint a pretty picture with the complaints, and reports of terrorists. This was quite a contrast from the Club Med brochures and what I had heard so far. I boarded the plane not knowing what to expect.


The plane ride played hell on my sinuses, due to the cold I was fighting off, and my lack of flying experience. On arrival in Huatulco, the airport personnel were not sporting machine guns, and the bus ride to the resort went quickly.


The GO's were exceptionally uplifting. We were in for a good week. The food was wonderful, yes we had to eat with others, but it was a great chance to meet everyone. We never knew who we would sit with of course, that was never a problem. As I sit here and read some of the complaints I copied of other peoples' stays at this Club Med, I feel I need to give my view of the issues.


The activities were numerous, I had to plan my day to the degree of when to get up. After that was taken care of all I had to do was follow my nose. For instance beach volleyball started at 3pm. As that ended all those people, including the GO, went on to the next activity, soccer/softball (depending on the day), and when that ended then it was on to court volleyball. The team sports were at certain times, as I said, but the water sports (windsurfing, snorkeling, sailing,etc.) go on all day, so we could stop playing any time and do something else. Or we could do nothing but sit by the pool or on the beach. It was truly relaxing.


As for the restaurants, they were available in relation to how many people applied for reservations on a given night. So if one was to be in Club Med during a peak time, ie. Christmas week, I'm sure all the restaurants would be open . We were there with about 350 other people and there were usually 2 of the smaller restaurants open plus the main dining hall. I don't think there was an issue of a limited menu in any of the restaurants. They cooked sooo much food, in such diversity. It was very impressive. Even the smaller restaurants had at least two main choices on their menus. The hors d'oeuvres buffets, were enough to fill me up (I have a great reputation for being able to eat a lot).


The rooms, (we stayed in the Nubes) were perfect, we did not plan on staying in our rooms all day. As for the critter factor, I found an Iguana in my shorts one morning, when I had laid them out to dry on the patio. If we had left the doors open, yes there might have been some unwanted bed partners. I did not need to bring a cent extra. I do not drink alcohol. The things that money is needed for are: alcohol, bottled water, gifts (there is a nice gift store), shopping in the local towns (highly recommended), paying for excursions (highly recommended). A credit card will suffice for most of these expenses.


The digestive disorders are common, by this I do not mean Salmonella, I suffered for a few days until I read the sign in the entrance to the restaurant recommending I eat a balanced meal and regulate my intake of the ice water, which may seem like common sense but the buffet was so large, I went crazy trying all the foods I don't normally eat, and in the heat I usually drink a lot of water anyway, so I just drank soda water & the juice drinks (be sure to try the rice juice). I found all the food to be excellent and I was capable of eating at almost any time I was hungry. If I planned it right I could eat 5 or 6 meals a day.


We also tried out three different excursions. The horseback riding was incredible. I had never been on a horse before in my life and I had the time of my life! We walked through the desert climate jungle, seeing the local wilderness. We got to gallop along two beaches, take a 45 minute lunch/break at a soda stand on a secluded beach, the same beach we visited on the picnic outing (which is free and a lot of fun!), rode along a breathtaking cliff, and rode/galloped along and through a river. I don't think this excursion is for the faint of heart, being adventurous is a must. It was a blast, the experienced riders felt the same.


The day trip to La Crucecita and Santa Cruz/snorkeling trip/boat ride is the most bang for your buck. I spent 1.5 hours exploring the coral reef. Then it was back to Santa Cruz for a very colorful lunch in a restaurant right on the beach. There was a live Mexican band there to play anything we desired (for a small fee of course). The shopping in Santa Cruz was O.K., but La Crucecita was the place. Be sure to check out the living museum, and say hello to Eddie. Again we all had a wonderful time, yes I would go back. I could be as active as I wanted (athletically) and more. At the same time, hardcore relaxing was not a problem.


On the Revolutionary Army, we did see a soldier guarding a water pumping station on the horseback ride, and possibly one on the bus ride in (at night), but the word on the street was that the revolutionaries realize the great importance of tourism to their country's economy and well being. They are not happy with what the current government is doing with that money. Sounded kind of familiar to me.

Peter D. Bartell
pdb@eclipse.net
December 1996
---
Getting out and About
Eight of our family spent 8 nights at the Royal Maeva [photo 39K] as an early Christmas present. We found this to be the "perfect" vacation. The food was fabulous and varied daily. You could eat healthy or indulge. The service was "always" excellent and friendly. Where else can you go on vacation and live like a king and have everything included?


The Tangolunda beach was perfect for swimming, warm and not too rough, and it was a great launching point for fishing, diving or just riding in the open launches. Our two boys eight and eleven years old almost cried when it was time to leave. They spent many days at the Mini Club with their "Maevamigos" and could order room service (included) and watch the Disney channel if they didn't wish to dine with the adults.


We took a tour to a coffee plantation, "El Pacifico" up in the foothills of the Sierra Madre near Candelaria. [map 121K] This was extremely interesting getting to see all of the steps in the growing and processing of coffee. We got a new insight into all of the steps involved in producing our morning coffee and into the lifestyle of this rural enterprise. Of special interest was the water driven machinery that is over one hundred years old and still working like new. The organic growing and the requirement to grow the coffee plants in the shade was also interesting. The scenery at the plantation and driving up into the foothills was spectacular. This was a tropical paradise!


I should also mention the tour of the Turtle Park at Mazunte just north of Puerto Angel. Twenty years ago all of the local restaurants served turtle stew and turtle eggs, now the turtles are a protected species. I highly recommend a visit to the turtle park. A good one day trip would be to the coffee plantation in the morning, lunch at Puerto Angel and on to Zipolite and the turtle Park in the afternoon.


We had a very enjoyable conversation with Mr. Diego Oropeza the owner of the Hotel La Cabaña on Playa Panteón in Puerto Angel. We are looking forward to coming back and staying at the Hotel La Cabaña and doing some fishing out of Puerto Angel. This would be a budget travelers dream as it is more rustic but much lower priced than the Huatulco hotels.


All in all we would like you to keep the coast of Oaxaca as a secret. Never has there been a more beautiful wintertime destination, with friendlier people and more reasonable prices! We will be back soon.

DRogoski
DRogoski@ual.com
December 1996
---
Club Med Huatulco
My boyfriend and I returned from Club Med Huatulco (photo 21K) just one week ago and what a vacation! I have been checking the visitors comments page on Huatulco every day since June and I am happy to send my comments now that our trip is over. If you are planning on visiting Club Med please consider the following. If you have read that Club Med Huatulco offers 5 gourmet restaurants please be aware that during our visit they only had two open. One you needed a reservation (24 hours in advance) and the other was in the main dining area (buffet only). We were only able to eat in the main dinning room during our 7-night stay. The food was not that great and you do not get a table to yourself. We were always seated among at least 3 or 4 couples or families. The rooms consist of two double beds (small double beds). My boyfriend is 6'5" and with very humid temperatures and poor air-conditioning sleeping was not fun if you did sleep at all with the heat. We were told that orientation was at 2:00 pm upon our arrival. We waited until 2:30 pm and when no one showed we decided to do our own thing. So we were never given any instructions on the club. Please also be aware that if you are not eating in a restaurant and you want anything to drink or eat you will need to purchase yourself. You only receive beverages at meal time.

Huatulco was very beautiful! I was so happy to see that the brochures were true. The scenery was breathtaking! We would go back to Huatulco, but not to Club Med. You do have the option of the Sheraton among a few other hotels. Just as a warning I did experience jelly fish stings, but neither my boyfriend nor myself needed any bug repellent. We did not go into any of the towns, but when we drove in and out of Club Med to the airport the towns looked very clean and safe. If you are on a honeymoon or you are looking for a romantic getaway Club Med is not the place!

Dina Hannum
Dina_Hannum@continuus.com
December 1996
---
Royal Maeva
The following was posted to the newsgroup rec.travel.resorts.all-inclusive:
The Royal Maeva [photo 39K] is both WONDERFUL and SAFE! Yes, there has been some rebel problems recently but they are striking out against the government, not the tourists. Stay within the tourist regions and you will be fine.
The hotel has wonderful food, excellent rooms and the property is very nice. The pool area is quite nice with a children's pool, an activity pool with swim-up bar, a swimming pool, and shallow pool for relaxing in and an adults-only pool. The beach is alright but being partial to the Caribbean Ocean it's not the best for me.
While the buffet meals are quite nice, be sure to go to the Seagull Restaurant -- an absolutely excellent Italian Restaurant.
On a scale of 1 - 10, this is definitely a 9! (If it was on the Caribbean Ocean it would be a 10!)
Linda MacDonald
acn_crd@fox.nstn.ca
December 1996
---
Enjoyed Hautulco
My husband, myself and our 3 year old daughter just returned from Huatulco 2 days ago. What a perfect vacation. We stayed at the Sheraton [photos 103K] which was a pretty decent hotel for us since they had a children's pool and our daughter swims like a fish. However, we didn't anticipate the communication problem she had with the other children as she does not speak any Spanish and most of the visitors were Mexican.


The 1st night we had dinner at the hotel and were not impressed. However, our hotel rate included a continental breakfast and it was promptly delivered within 15 minutes everyday. Our 2nd night out we went into the town of La Crucecita and was told by someone at the hotel to go to the Cactus restaurant for dinner. We were disappointed, and it was costly. But on another visit to the town we did do some great shopping in the square and the main Mercado. We did find a fabulous restaurant a short walk from the hotel called Don Porfirio. The owner Guillermo Diaz Herrera, made us some fine dishes including a fabulous lobster dish called Lobster Catazana Style and the Oaxacan Snack was great. We ate at his place 3 nights of our visit, it was that good. Guillermo would make some special grilled chicken and veggies for our daughter as most of the traditional Oaxacan cuisine was a little too spicy for her. We also attended a show he puts on called the Guelaguetza which is on Fri., Sat. & Sun. nights it cost 110 pesos which included one cocktail. He had these beautiful children doing traditional Mexican dances and had some audience participation, we all had a lot of fun. The night before we had seen a similar show at our hotel, but it did not compare. Although at our hotel they did have some great live musicians of different styles (mariachis & folk).


The beaches of Huatulco were terrific, however we could not enjoy the one in front of the hotel as it has a strong undertow and was not safe to swim most days, and there were waves so our 3 year old could not play at the shore. We did take a cruise with a young man named Miguel who's boat is called El Pavito (little turkey) and we ended up at La Entrega beach for some snorkeling, shell hunting and great shrimp cocktails. He was a nice guy and even swam with our daughter in the ocean for a little while. I was a little disappointed with the visibility of the water compared to Hawaii but I think it's just because the ocean is a little rougher here. We took our daughter snorkeling and we even took her into a sea cave that's there. Ask one of the locals where it is, they'll point it out.


We also rented a car from the hotel, a convertible VW bug, more like a converted bug but it got us where we wanted to go. We drove to a bay called St. Augustín, it took an hour down a windy, bumpy dirt road and we had to cross a shallow river to get there, luckily we picked up an old woman at the highway and she told us how to get there. Next time we'll take a taxi to La Entrega and catch a boat from there to St. Augustín, it would be cheaper and faster. The bay has a very shallow reef so our daughter could see the fish really well. ).


On another day we visited the Turtle museum in Mazunte which is near Puerto Angel, we enjoyed the trip. It took about 1 hour to get there from our hotel and the museum guide spoke very good English. We had the best green chile enchiladas at the restaurant next to the museum.


My husband said this was one trip he didn't want to come home from, that never happens. I could have stayed another week myself. We plan to go back next year but will stop in Oaxaca City for a couple of days first, this was recommended to us from several people, both American and Mexican. We also want to thank you for all your tips and your website, we printed it and took it with us, it was helpful.

Denise Freed
mdfreed1@themall.net
Los Angeles, CA
November 1996
---
Honeymoon in Huatulco
My husband and I just returned from a seven day honeymoon in Huatulco, with a side trip to Oaxaca. It is without a doubt one of the most gorgeous places on earth, really quiet at night and, maybe we were there during a really slow time, not at all crowded on the beaches during the day


We stayed at the Royal Maeva [photo 39K], which though a nice place, was not the 5 star hotel others had commented on it being. The staff is very young, and the attention to detail was far below the level of what I would call a luxury hotel. It's nice, don't get me wrong, but there were many other honeymooners there, and you got to "share their experiences" if you know what I mean. Some better insulation is definitely in order. The rooms are nice, but we upgraded to a "junior suite" which gave us a bigger balcony (complete with hot tub), a larger room with additional seating and dressing areas, and a refrigerator. The rooms have tile floors, which aids in keeping the temperature down and in keeping it clean. The maids would mop them daily, which proved to be a necessity because of sand and bugs (side note: room service is free, and very tempting, but don't eat in bed. We had breakfast in bed, and though we immediately removed the tray from the room, we had ants everywhere and had to throw our bedspread out on the balcony. These critters turned up again, though not in the same amount as before. The maids are very nice, very honest, and very efficient. They would drain and scrub out our hot tub on a daily basis.


The food was very good. Because of the low amount of guests, the formal dining room was closed for much of our visit. We did eat there on our last night, and thought the food ont the buffets was better. The servers are very accommodating, and we struck up a friendship with Hector, the chef (his pesto is awesome), and Oscar, the bartender in the Veramar bar (best drinks by far).


Huatulco is very hot, which is fine by me, and because of the geography, the sun is very strong. This created an unfortunate circumstance. The use of sun screen is mandatory, and created a problem with the water in the pool. The staff scrubbed the pool at night, but there was just no getting away from the oils. The ocean made for much better swimming, as long as you're not afraid of the undertow. The area at the Royal Maeva beach is the most calm of the three hotels in that section, protected by the rocks farther out from the shore. Though there were red flag warnings out, I didn't think it unnecessarily rough--definitely not like the beach at Acapulco! We unfortunately were unable to go on any of the other beach tours: our luggage was misplaced, necessitating purchase of replacement items, and an ear infection led to an unplanned expense, and inability to do any snorkeling for the last part of the week. (side note: we were given the name of a doctor in La Crucecita, rather than visiting the doctor at the hotel, and found the clinic he was in to be spotless, and the doctor very easy to deal with, even with my limited knowledge of Spanish). So we had a few more expenses than we planned. If you go, CARRY ON ALL OF YOUR LUGGAGE!!! The tour operator, Continental Vacations, was the very definition of inefficiency. We luckily were in the same van from the airport as a group with Apple Vacations, and got more information on the van ride with him than our tour group the entire time we were there. So, if you go on a package, go with Apple. Their guide did a welcome lecture with complete information about the optional tours, and walked his clients through the return flight check in. Ours simply said they'd call us back but never did. The travel agent at the Royal Maeva, Rosemary, was an absolute angel. She saw what was happening, and offered her assistance with things Continental should have done; she even offered to get some of her boyfriend's clothes for my husband because his luggage showed up even later than mine!!


Our trip into Oaxaca was great. We were unfortunately delayed in arriving by AeroCaribe Airlines, and didn't get into Oaxaca until many shops had closed for Siesta. We had made our arrangements in advance; I would recommend arranging any side trios like this through your hotel. The prices are the same, and they have better knowledge of the "system".


We did a lot of shopping, and found it best to look at many things before buying anything, because you can find better prices from shop to shop. Because of the "Dias de Los Muertos" festival, Oaxaca was very crowded and noisy, but it was a festive atmosphere. We got to see some of the local church programs after dark; they were funny and explained a lot about the local attitude about death. The town of Oaxaca is colorful and crowded, and the local churches are beautiful! We did not have time to visit Monte Alban, unfortunately.


So, as you can see, we had a few more bumps in the road on our visit than the average visitor. We still had a good time in a very relaxing atmosphere, which was very welcome after the hectic period before our wedding. The Royal Maeva would like nothing better than to have you sit under palm trees and sip tequila all day long; they in fact encourage drinking a little more than we thought was necessary. I would say they gear their activities more towards a younger crowd in their twenties (we are mid-thirties). But we did think Huatulco was gorgeous, there was never any fear for our safety in a place where it was very dark at night.

FRANKAR1@aol.com
November 1996
---
Hotel Marlin and the French
I spent July 20-25th 1996, in Huatulco. I stayed at the Hotel Marlin. The hotel is owned by a wonderful French lady. The restaurant is managed by an equally charming French expatriate. The food was absolutely perfect, reasonably priced, and fresh. The restaurant is open-air and one can easily see into the kitchen which is very clean. (No chance of getting a "bad stomach" here, as is the legitimate fear of all vacationers.)


The staff of the restaurant and hotel were all friendly and helpful. I know Latin America quite well and except in very expensive hotels am usually paranoid about my possession when I leave my room. I didn't have that feeling here. The Hotel Marlin appears to cater to families and more mature patrons. Although the center courtyard is dominated by a swimming pool that is a central meeting place, things settle down and become quiet around 10:30. There's little noise if any until about 9:00 the next morning. I would recommend the Marlin and its restaurant to anyone. Clean. Quiet. Safe. Reasonable.


There is also a dive shop just to the right of the front entrance of the hotel. The owner returned from holiday the day I left, so I can not comment on its services. But, I did want to mention it, as it is very convenient.


There was an added touch to the Hotel Marlin that some may find interesting. I know I did: there is a small expatriate French community now living in Huatulco that frequents the Marlin and dines regularly at the restaurant. Most of them are multi-lingual and had held successful positions in France before coming to Huatulco. Several were in their late 40's like myself, having slogged away in some traditional career in Paris before coming to Huatulco to begin a second career or enter casual retirement. It was always easy to enter into an interesting conversation with one of them and get a local resident's insight into the area.


At the restaurant, I also made friends with two Mexicans from Mexico City. One had been a marine biologist and the other had owned a travel agency. Both had recently come to Huatulco to begin a second career in a more peaceful, less hurried environment. Both were well educated and conversed freely on any number of subjects. Obviously, I highly recommend the Hotel Marlin and its restaurant.


I went diving once. The current was very strong and the visibility was poor. I should add, however, that just before I arrived it had rained for several days and run-off from the river no doubt clouded the water. The best water I personally saw was at a smaller beach called La Entrega.


A short walk from the Hotel Marlin near the central marina is the Artisans' center. I checked out all the shops before buying anything and can wholeheartedly recommend "Nellie's" (in the middle row, about half way down). She had a very nice selection of silver jewelry inlaid with all types of semi-precious stones at reasonable prices.


There are two commercial banks near the Hotel Marlin. Banks give the best dollar-peso exchange rates, but the lines were very long and slow.


Huatulco is not Cancun or Acapulco. Not yet. English is rarely heard except in the larger hotels. Most shopkeepers and local residents do not speak English. But a little Spanish and a sincere smile will go a long way.


If you go to Huatulco, learn all you can about the area in advance. Once you arrive and get settled into your hotel and have had a good meal, find a taxi. They are everywhere. If you don't speak Spanish, find somebody to translate and tell the driver you just arrived and would like him to show you the main sights. This will take about three hours, depending. Settle on a price in advance. I found all the taxi drivers, and I met at least a dozen, to be friendly and honest. After seeing each of the beaches and the few commercial areas you will have an idea of where you d like to do more in-depth investigating.


Yes, I do plan another visit.

Chuck Guy
BBRB182@barms011.b-r.com
Houston, Texas
October 1996
---
Loved the Maeva
The following appeared in the newsgroup rec.travel.latin-america:
We have stayed at the Royal Maeva [photo 39K] in Huatulco and it was absolutely wonderful. The grounds are excellent -- several pool areas including an adults-only pool, a water-volleyball area, swim-up bar, and leisure areas as well. We liked to laze in the shallow area with tables right in the pool and waiters passing by to refresh your drinks.
The food was excellent -- the a la carte restaurant was wonderful. The buffet area was also very good.
They put on entertainment in the evening and after that there is a disco for the younger crowd (your girls would probably like this) that has many fun things going on (best legs contests - men and women, etc.). It's a lovely Canadian girl who supervises the activities staff!
The surrounding area is quite picturesque with its mountains and bays -- extremely different from the Caribbean side.
The hotel is a quick ten minutes from the airport and a short cab ride into town for shopping, etc.
The only drawback is the ocean -- its not the Caribbean. It's a little darker, a little colder, and has a fast drop-off. We are ocean people ourselves but enjoyed the hotel so much that we didn't mind this part. We still went swimming in the ocean in the early morning, but spent the remainder of our time around the pool areas.
This is a wonderful hotel -- 5 star all the way. We definitely plan on going back again, very soon.
Linda MacDonald
acn_crd@fox.nstn.ca
September 1996
---
Keep Those Comments Coming
Thanks to a visitor's comment here my husband and I decided to stay at the Zaashila. (Photo 66K) I would like to express my gratitude by sharing our experience:

We stayed there for a week this past February and recommend it highly. It is unquestionably the finest hotel in Huatulco--a world-class resort hotel with a beautiful uncrowded beach, separated from the nearest hotel by a serious rocky outcrop. The rooms are nice, but it is the beach, pool (100 meters), privacy, service and architecture that are truly exceptional. Swimming in the ocean was good most days, but too rough when the weather was stormy. However, wherever you stay in Huatulco, you must hire a small boat with canvas top to take you to the numerous unspoiled, undeveloped bays that are only accessible by water; we did this through the hotel and it cost about $30 per person for nearly a whole day. I only wish we hadn't waited until our next to last day to do this. At a couple of them there are beachside palapa "restaurants" with good and incredibly inexpensive fresh fish caught and cooked right on the beach. The food at the hotel is good but much more expensive than the local spots in La Crucecita. We usually went to the buffet breakfast, had a light lunch at the beach bar and then took a taxi into La Crucecita for a really good dinner--Sabor de Oaxaca is the best (about $6/person including beer, tax and tip!). However, the town is of limited interest and there is no real local color. In Huatulco the beach is the thing. Incidentally, the food and water at the Zaashila are safe. Call the hotel directly for the best rates.

Our only complaints were the piped music (low volume, fortunately) and the occasional roar of a jetski. I do not recommend driving in the area: there's not much to see and the roads are treacherous--take a lancha or taxi instead.

CKurl@aol.com
September 1996
---
Not Happy with the Club Med
The following appeared in the newsgroup rec.travel.resorts.all-inclusive:

Sanford Smith wrote:
>
> Can anyone tell us about their experience at Club Med Huatulco? We are
> planning to travel with our 10 year old. Thanks.

My wife and I took our honeymoon at that particular resort (fall 1992), thinking Club Med (photo 21K) probably had a pretty good reputation. We were horribly disappointed. While the surrounding scenery was picturesque and the resort beautifully landscaped, several aspects of our week there convinced us to avoid Club Med in the future.

They do have numerous activities as quoted in the brochures, but beware, many have limited hours of operation, making a do-what-you-want-when-you-want vacation somewhat difficult.

They do have five or so restaurants as quoted in the brochures, but beware, only two or three are open on any given night. Worse yet, should you make the mistake of visiting the same restaurant within the same week (if you do the math, you'll find that pretty much unavoidable ;-), you will likely find the identical menu! *That* was shocking.

If you're gregarious sorts of people, you'll find breakfast and lunch with the 4 to 6 other people at your table enjoyable. If you're looking for a quiet bit of privacy as a couple or family, look elsewhere.

All of the "you won't need cash on the resort" touting that goes on in the brochures is true. You don't need cash, you just need beads. And how do you get the beads - you pay money! Drinks at the bar were steep, mind you (not to say this isn't true at other all-inclusive resorts).

The accommodations were not as we were expecting from the caliber of Club Med. The villas were pseudo-authentic in the Mexican style, but don't expect luxurious accommodations as you might find at other resorts for similar price.

FINALLY, and don't miss this, the air conditioning went out on the 3rd day of our week there, and never came on again. In 95-degree heat, with 98% humidity, this became somewhat uncomfortable. Upon inquiring as to the status at the front desk, the woman replied, "I know it's uncomfortable - we have to deal with it too" - Yeah, but she didn't PAY for this "vacation" - on the contrary, she's getting paid to BE there!

Food preparation standards suffered at this resort: both my wife and I came down with Salmonella and had the most horrendous remainder of the week.

Now, on the bright side. The resort was pretty, the people were friendly, and I suspect this is certainly one of the more family-oriented resorts in the Club Med line. Don't pay the Club Med prices because you expect superior accommodations and service. They did have plenty of sporting activities to take part in, as well as other events. It may well be tremendous fun for a family of three to get out and try a bunch of new things, but again, don't go to Club Med Huatulco because your looking for a private, luxurious respite.

(Oh, I should mention that despite all of our attempts to write to Club Med regarding our experience, we were promptly ignored on all accounts well, they did send us more of the same color pamphlets...)

Daniel A. Gschwend, Ph.D.
gschwend@fas.harvard.edu
September 1996
---
Rough Seas, Limp Sails, and the Club Med
My family and I (2 adults and 1 teenager and a friend/teenager) visited the Club Med Huatulco (photo 21K) during 24 August through 01 September 1996. While we have visited Mexico several times since the 1970's, this was our first visit to the state of Oaxaca. We like the Club Med atmosphere as this was our eighth visit to a Club Med (Bermuda (1985), Cancun (1989, 1993, 1995), St. Lucia (1991, 1992), Sonora Bay (1994).

Although Huatulco is a very pretty area it's not as great as others on the internet have indicated. The weather for the period of our stay was good (sunny, temperatures from 76 degrees F. at night to 94 degrees F. during the day). It did rain hard the first night of our stay and other people at the Club had indicated that it rained for 3 previous days in a row. The surface water temperature ranged between 83 and 85 degrees F. The seas were always heavy and visibility ranged from a maximum of 5 meters to mere centimeters during our stay. What could be seen was uninteresting anyway. Snorkeling and diving were out of the question! (Serious divers: Don't even bother.) It seems the Club Med beaches are better protected against the direct ocean wave influence. I took an ocean kayak to the Sheraton on two occasions and did not see anyone swimming. The beach area water was so rough I couldn't even attempt a landing.

During our stay the wind was almost nonexistent. I sat dead in the water, one day, for 15 minutes (hoping someone would come out and tow me in). Obviously sailing and windsurfing were not highlights of our visit. Note: Only one person showed up for the windsurfing race at the end of the week. By the way, he won without even setting a foot on the board.
Tennis: All three tennis ball machines were broken. There are no plans to repair or replace these machines.
Archery: The equipment was in poor condition.
Golf: The "driving range" is a joke. You have a net positioned about 10-15 feet in front of you. (Not to mention the mud behind you.) I guess you could practice your swing.
Sailing: Equipment condition is questionable. I had the rudder extension break off during my (two mile per hour) race.
Participation Games: (i.e.: volley ball, water polo, etc.) Participation depends on census. Low census, low participation.
Security: From what we could determine the Club is completely fenced in except for the bay. We did notice several security people positioned around the Club during the day and night. Each was armed with a radio for communications purposes. Don't be alarmed, this is common for Club Med. Like all the Club Meds we have visited the room locks were lacking. The sliding glass doors (when locked) to our room could be opened by pushing hard on the door.
Critters at Club Med: The only "critters" at the Club that we experienced were: lizards, crabs and a small snake. We did inquire about the scorpions, reported on the net, but were told by Club Med personnel that "while there were scorpions in the area, there was no knowledge of them being in guest's rooms". Insects at night is another matter (remember you are in the jungle). Beware of the little (blood sucking) bugs that attack you at night. Bring plenty of inspect repellent!
Walking and Stairs: The Huatulco Club Med, the newest club we have been to, is very large as compared to other Club Meds we have visited. This Club is built into the side of a large hill. There are hundreds of steps (and inclines) to climb or descend. Even with the shuttles (over-sized golf carts - holding a maximum of eight passengers) that are provided (every 15 minutes) by the Club, there still is a lot of walking and climbing to do. Cardiac patients and disabled people be aware, this might not be the place for you! My family and I (I run 3 miles) found the terrain to be a challenge. (Incidentally, if the Club was full at 1,000 guests, the wait for a shuttle cart might have been unbearable).
Nightclub: Club Med Huatulco does have a night club, however during our stay the nightclub was occupied mostly by teenagers. Perhaps Club Med should consider opening another nightclub at the mini club site (which was not used during our stay) for the teenagers (with no sales of liquor on site) and the regular nightclub (with bar) reserved for the adults.
Census: The census, at the Club, was very low. We tried to obtain the Club's census for the period of our visit when making our reservations. The Club Med reservationist told us that he did not have access to that information. Consequently, while at the Club, we were told (by Club Med personnel) that the census was about 300. My estimate was 200 guests plus 100 Club Med personnel. The Club when full holds over 1,000. Had we known this ahead of time we would have chosen another Club to visit. The (varied) guests are what makes the Club atmosphere enjoyable and one of the primary reasons for our visiting Club Med.
Food at the Club: Great, as usual! The food is varied and highlighted with theme nights (Italian, Mexican, Seafood, etc.). There are also 5 restaurants at this Club, but all 5 were not always open and those that were were partially occupied. I guess the low census had something to do with that.
Club Med personnel: They are called G.O.'s They arrange for everything and provide instructions from swimming, to archery, to sailing, to golf, etc. The G.O.'s were, as usual, great people! (Friendly, funny and make your stay more enjoyable.) They make Club Med what Club Med is all about. As tireless performers they "must work 18 hours a day, seven days a week".
Excursions: The Club offers a number of excursions at an extra cost. The excursions range from sunset cruises (sunsets are not particularly exciting), to horseback riding (three people were injured during our visit), to multi-bay cruises, to in town shopping trips (we planned to partake in these excursions, but local political unrest prevented us from doing so).
Although one might think that the Club Med experience is all-inclusive, it is not. Club Med provides three meals per day, most sports (not all are free), evening (amateur) shows and night club. Wine (Mexican wine) and beer are served with meals, free. However, everything else is extra. Bar drinks are extraordinarily expensive (for Mexico). If the kids want a soda or snack between meals, it's extra (very extra). Ping pong balls must be purchased (if you want to play). The swimming instructor sells his own swimming goggles. The price in the Club Med brochure is not really the total price. You need to pay an annual membership fee and an initiation fee for new members. This "extra fee" amounted to an additional $230.00 for the four of us (my family and I were already members).

In summary, Club Med Huatulco is meant for people who wish to just relax (and do nothing) on vacation (active members should go somewhere else) at least in the summer season. Security at the Club/political unrest in the Huatulco area is unacceptable to people wishing to enjoy themselves on vacation. [Refer to note below.] We have traveled throughout the world and have never felt so unsafe. We would NOT go back to Huatulco!

Mike Hromoko
mikehrom@aol.com
September 3, 1996
---
The Popular Revolutionary Army (EPR) Attack on Huatulco
I was in Huatulco during the attack. I was staying at Club Med and one of the people in Club Med (a guest I believe) did get shot, though not badly. He was in a taxi when the shooting broke out. I heard there were 12 confirmed dead.
Phil Sloan
licc@aosi.com
Sept. 1, 1996
During our stay at Club Med the Popular Revolutionary Army attacked Huatulco (2 minutes from the Club Med gate). They apparently were targeting police and government personnel, but tourists were fired upon and injured. We talked with two guests whose taxi windows were shattered with machine gun fire as they tried to escape the attack. They narrowly escaped death (one was injured). Unfortunately, Club Med staff did not provide any official information about the attack or the situation at hand. We were left to find things out, on our own, through (unsubstantiated) hearsay. Following the attack we felt a little like prisoners at the Club. (We were afraid to go into town or tour the area, and we were not the only ones.) On Saturday, 31 August, a government gunboat anchored in our bay, causing additional anxiety amongst the guests. Even the G.O.'s were concerned and were asking guests if anyone had experienced strangers entering their rooms in the middle of the night. Apparently there were reports of strangers entering rooms while the guests were asleep (note my mention of the inadequate door locks). What is even more disturbing is that the political unrest in the area was known for sometime and an attack was anticipated on the first anniversary (Wednesday, 28 August) of a prior government action in this area. We were never told of this threat when making reservations or during our stay at the Club. We found this out by talking with the other guests after the incident.
Mike Hromoko
mikehrom@aol.com
September 3, 1996
---
No Fun at the Caribbean Village
I saw the comments page on Huatulco. I am Mexican and went there a few months ago. I got an all-included package at the Caribbean Village [photos 79K] and it was AWFUL. The whole hotel's lights (on the beach and everywhere) were off at 11 o'clock, the meal hours are terrible, everything ended too early. The rest of the hotels had parties, events and we had these "entertainers" that were so arrogant and disgusting, forcing everyone to do their foolish things. Besides, the service wasn't good, nobody knew anything. I REALLY don't recommend it, definitely go to the Maeva [photo 39K] or anywhere else.

About the natural beauty, there's nothing else to say except NOTHING AS BEAUTIFUL. The 4-wheeler tour was great. Take it, you'll never be so amazed.

Fabiola Zamora Lajo
zamorapa@mail.internet.com.mx
August 1996
---
Mixed Feelings
My husband and I came back with very mixed feelings. He had a spectacular deep sea fishing experience and we found the landscape overwhelmingly beautiful. We saw all of the bays and took a trip into the mountains to a coffee plantation. We stayed at the Royal Maeva [photo 39K] and found the accommodations quite luxurious although the eating arrangements weren't always to our taste (i.e. large tables with people in mixed styles of dress speaking separate languages). If we returned, I think we would stay at the Maeva again.

My biggest disappointment was the snorkeling. The water was very cloudy, possibly because of recent storms and rains, but mostly I didn't even see the potential for the rich snorkeling experiences we had had in Cozumel the past two summers. Perhaps we just didn't know who to link up with. One tour took us to a beach which was overrun with jetskis and boats unloading passengers - supposedly this was also a snorkeling area, if you dared risk your neck to see the few fish foolish enough to say around so much traffic. I found the area dirtier and less "pristine" than almost anything I had seen in Cozumel. In Cozumel we were warned constantly about the sanctity of the coral and I've developed an almost fanatical attitude about not disturbing the natural habitat. I expected to find kindred spirits in Huatulco - I did not.

By the way, I found a significantly higher hostility level here than I have ever encountered in Mexico (Merida, Cancun, Cozumel, Mexico City, Acapulco).

Cheryl Mire
cmire@www.gnofn.org
July 1996
---
Critters at the Club Med
Club Med Huatulco (photo 21K) is a typical Club Med except that it is one of the most beautiful of all Club Med locations I have seen. Because of its location, however, there is caution to be observed during the warm months. The compound is plagued with scorpion & centipede infestation. Due caution is required for THOROUGHLY checking bedding each night, and even check any folded clothes, towels, etc. It seems that the cabins that are close to the central area of the 'main lodge' get more use, and thus seem to have less of a problem with infestation than do the cabins that are more remotely located on the property.

In the morning you will probably be awakened by the sound of little critters scurrying around on the breezeway in your room. Don't be alarmed. These little guys (lizards) are your buddies. They are commonly referred to as "scorpion eaters", and that is exactly what they do. For me, they were very welcome visitors.

traffic@fastlane.net
July 1996
---
Condos at the Zaashila
I just wanted to comment on renting the condos privately at Zaashila. It was so wonderful....why did you have to tell other folks about it???? Now, I'll probably have to wait in line to get the condo next year? The owners were delightful to deal with and the property is more magnificent than anyone can imagine. We traveled with two other families (13 in all) and the Minches were able to get us the same deal with two of the other private owners at the complex. The units were complete (one had a private pool, too) but I wish they had more complete kitchen facilities. (Two burners, large fridge and sink area) I would have loved an oven and perhaps even a BBQ to cook the fish we caught ! Oh well, can't have everything in paradise!!!

I printed almost your entire website and had it with me wherever we ventured.

Thanks for your insights.

Debi Holman
Dugum@aol.com
July 1996
---
Liked the Caribbean Village
We just returned from a wonderful trip to Huatulco where we stayed at the Caribbean Village. This property was just bought from the Holiday Inn Crowne Plaza Group, hence the name change. We were treated like royalty from the minute we arrived -- the staff could not have been more accommodating. It was evident that the property is going through major changes because of the ownership change, and after speaking with the general manager, he confirmed the new management's plans. We purchased an all inclusive package and found it to be a terrific bargain, one that may not last once the area gets more popular and the resort upgraded. Our suite (this is an all-suite resort) was spacious and boasted fabulous views. True, the hotel is spread out in a hillside with a shuttle to take you the short walk to their private beach club, very much like Las Brisas in Acapulco. Personally, I prefer having larger rooms with privacy and better pools with views to spending every minute on the sand. Although we went for a romantic vacation (which it was), we both felt so comfortable with the property and staff that we plan to take the kids for winter break. They have plenty of activities so we can relax and enjoy some time apart from the kids.

As for the Huatulco area in general: the people are friendly and helpful and have not yet been jaded by overbearing tourists; the prices are reasonable once you get away from the resorts; you feel completely safe walking anywhere even at night; the area is very clean and well laid out with wide boulevards and new construction.

We hired a private taxi for a day to see some of the outer areas and were lucky enough to get a driver that speaks some English (the locals are learning) who gave us real insight into the development of the area. Our favorite beach was San Agustín -- unbelievably beautiful and unspoiled and almost vacant since we went in the middle of the week and missed the locals who frequent there on weekends. Climbing the rock formations was a real educational experience for this city girl!

Beverly Burton
bburton@accesscomm.net
July 1996
---
Good Diving, Good Food
Tom,

I see you've returned the sea water temperature listing [89°]. That's nice to see and even better to believe at 85 ft! We were quite impressed with the water temperature and found that wet suits weren't even an option. You'd overheat.

I'd like to thank you again for the links and important info that helped make our trip to Huatulco unforgettable. Since the area is in the early parts of development and we traveled during the off-season, we got the best of both worlds: The pampering afforded by five star hotels and the solitude and tranquillity of undeveloped bays and virtually empty beaches.

We stayed at the Sheraton Huatulco, which exceeded our every expectation. They were quite gracious and even with no reservation whatsoever, we were able to negotiate a very reasonable rate for the 8 days we were there. Our package included a sixth floor ocean-front room with a huge breakfast buffet included each day and cost under $100 per day.

The diving at the Sheraton has changed hands and our experience with the new crew was exceptional. Since the departure of John Williams and Oscar, the individual who owns the scuba concession at the Sheraton (which also serves the Maeva resort) has sunk a good bit of money into new scuba gear. They currently have about 15-20 Sherwood Silhouette BCs in and an equal number of Sherwood reg/octopus combos. We were pleased with the gear and found everyone involved with the operation to be knowledgeable and helpful. Carlos "Charlie" Ramos now runs the scuba section of Deportes Aquaticos at the Sheraton and was a perfect divemaster. He possess a wealth of local knowledge and proved to have a nose for dive sights with exceptional visibility. Since it was low season and we were diving multiple days, we were able to arrange $50 per two tank dive, including gear. I highly recommend Charlie and the dive operation at the Sheraton.

We dove 4 days and encountered several sting rays, lobster, moray eels ranging in size from 6 inches to about 8 feet (judging by the size of its head and deep green color), many puffer fish, trumpet fish, schools and schools of beautifully colored fish, and even a big turtle. Visibility was consistently good to excellent for the area, ranging from a low of 20 feet (at the end of a second dive late in the day) to 80 feet (of 8 dives, 5 were 65 ft and better).

Since Charlie had one of the first scuba concessions in Huatulco many years ago, he is quite well known around the bays and we enjoyed spending our surface intervals on beaches with nearby coral and restaurants who were thrilled to have friends of Charlie's at their tables. His knowledge of the history of Huatulco, the government's efforts at principled and eco-conscious development, and his playful character made him an exceptional scuba divemaster. He speaks English very well and makes it clear that he wants divers to have the best possible experience Huatulco can offer.

Additionally, we ate at a wide variety of restaurants, so here is a list of our favorites:
Sabor de Oaxaca-wonderful mole and traditional Oaxacan dishes, inexpensive, but the best restaurant in Huatulco by far.
Oasis cafe-offering a wide variety of sandwiches, seafood, and Japanese dishes including sushi, we found this a home away from home, inexpensive, and as deadheads, we were excited to find a number of other wandering souls enjoying themselves there also.
La Pampa Argentina and Don Porfirio's-both right across the street from the Sheraton and Maeva [photo 39K] resorts in Tangolunda, these restaurants know they have the first class tourists in their hands and their prices reflect it, excellent steaks at La Pampa and great lobster at Don Porfirio's, but both overpriced.
A taquería on the zócolo in La Crucecita served tacos al pastor as good as any vendor in Mexico City.
Finally, Deportes Aquaticos y Diversiones at the Zaashila offers some astounding adventure tourism options that are really unique and provide a very different feel for the area than the dime a dozen tours available on the beaches and in agencies. They capitalize on the growing interest in eco-tourism and run a number of whitewater kayak trips, mountain biking adventures, horseback explorations of coffee country, and other exciting outdoor adventures. Each of these are reasonably priced, are epic all-day tours, and include scrumptious lunches and dinners. Our favorite and one we plan to do when we return is a whitewater raft trip, lunch at the base of the river on shrimp and seafood, a 20 plus km horseback tour back to the Zaashila for a lobster dinner. Quite impressive.

Tom, thanks again and all the very best to you.

Sean and Tanya Meegan
Sean.Meegan@m.cc.utah.edu
June 1996
---
Caribbean Village is So-So
I've been back from Huatulco about one week now, and I still miss it terribly and want to go back. I stayed at the Caribbean Village resort [photos 79K] (previously Holiday Inn). I was not impressed with the accommodations or with the service. It is billed as a 5-star hotel but does not earn it. Don't get me wrong, it wasn't exactly awful, for $58/night, including tax, it was a pretty good deal. And the walk to the beach wasn't so bad. I must admit that the bright wristband we were required to wear was annoying. The Sheraton Huatulco [photos 103K] is probably the better bet.

As far as activities, if you want the straight scoop on what to do and who to hire for tours and such...talk to Monica Ulibarri who currently works at Don Porfirio restaurant in Tangolunda Bay. She will set you up big-time. She was great. We used all of her contacts for our tours, and when discussing our activities with other tourists, we found that we had had a much better time, and had not paid as much as they had.

For the Bays tour I recommend that you sign on with the boat, El Zorro, and spend the day with Alberto and Jose and the rest of the crew. They are based at the Santa Cruz marina. They are extremely friendly and fun to spend the day with. You can trust them with your life. And it only cost 135 pesos.

The only tour that I do not wholeheartedly recommend is the 4-wheeler tour with Pablo from the Hotel Castillo. He is generously arrogant and rude with his customers. He was not concerned for the safety of the tourists, and would ride very far ahead of the tour group, and also pressure less confident tourists to speed up and to keep up with him. There really was not that much exciting to see on this tour.

If you ask me, you will not get a bad meal in Huatulco. And the prices are superb. I would highly recommend Bananas in Santa Cruz for entertainment, or Magic Tropic in La Crucecita (for the Salsa lovers). Magic Circus is too touristy and pricey.

Huatulco doesn't have the amount of shopping and the variety of activities that are offered in the old standards such as Acapulco and Cancun, but it offers a great deal more in ambiance and style. It is the perfect place for a 1-2 week getaway. More than that and you might run out of things to do, depending on your budget. There's always Puerto Escondido and Oaxaca when you run out of things to do in Huatulco. If you like to hang with other tourists, go to Acapulco, Cozumel or Puerto Vallarta. If you like to hang with the locals and really get into the culture.....go to Huatulco. I am definitely going back!!!

Lisa Adams
San Antonio, Texas
Adams2468@aol.com
May 1996
---
WOW
Yes, I am like any other procrastinating person, I visited Huatulco over new years eve actually, and I must admit, It was definitely the best vacation of my life. It started as a discussion in a card game to get out of Illinois, (like to St. Louis or New Orleans) by the time we (2 couples) were finished, we ended up in Huatulco. Most vacations you look back on are at most a pleasant memory. However, we cannot seem to get through a day or two without discussing how or when we will return.

We stayed at Crowne Plaza [now Caribbean Village]. I felt the service was adequate, view was excellent. Every person of Mexican descent or employment was much kinder and accepting of us than we would be of them (if they were in the U.S.). It was tremendous by all respects. I will admit it wasn't "silver platter" service however, knowing what I know, and reading a few of the negative perceptions about Crowne Plaza I say this, If you are looking for the extreme luxuries, go to New York, or Acapulco where you will be pampered and appraised for being "above average".

Regarding Crowne Plaza: It's one of the few places at this point that does not require you to stay "all inclusive". Very flexible to all visitors, so they might get out and experience what Huatulco is all about, not just a 10,000 square foot building that happens to be there! We scheduled all our activities through the Huatulco Tours office at the Crowne Plaza. We had the privilege of our very own "Tour Advisor" whose name is Roger Ortega (highly recommended and you can ask for him specifically). He handled everything superbly. We decided to do the bay tours through a private tour, rather than a 60 person charter. We booked a 16 ft boat whose owner operator was "Pocko". He was a true "BLAST". There were many advantages to this. He took us snorkeling at a nice location and on to a favorite restaurant (at bay 9) that I can not remember the name, but the food... very authentic and ... wow. He also was kind enough to make a "random" stop every time we needed to fill up the cooler with more "barley pop". I also strongly suggest the muppet shots at bay 9 even if you are not a tequila lover (I am not) but 9 of those babies.. enough said. Pocko would not drink with us due to his responsibilities getting us back, to be commended. We arrived home 2 hours late and yes we did handsomely reward Pocko for being so kind and hospitable. Tipping is NOT illegal and highly recommended for "more value". Tell Roger and Pocko that Thad (TK) & Angela- Mike & Heather (those young couples from Illinois) you are acquaintances of ours, (they may surprise you).

Other things to do: Golf course was very good, (go before 10) and watch the sand trap by the ocean--hah. Horseback riding with Dennis was very good, for the experienced and inexperienced. He always keeps around a few "weed burners" that are not too temperamental and says he always has a few that need a little more training for you experienced horse hands.

Four Wheeler ride was OK. Liked everything other than a few people in our group who probably have trouble driving their own cars. It is not an outbackride-em hard motorcycle experience (like I hoped) but took up 3 hours of new territory through the woods and mountains at a leisurely pace.

Deep sea fishing was good, definitely go early. We caught 50 lbs of Bonita (pacific tuna) and one maui maui (dolphin fish) that was 40 lbs or so (from 6 am to 8 am then nothing). Took it with us to Don Porfirios (sp?) where they cleaned, dressed and grilled it for us. (Roger Ortega loved that part of it anyway). Rule is, I told Roger to book me a good fishing boat and crew- I would bring him a Dolphin fish- It worked.

EATS & DRINKS Very best restaurant definitely La Pampa Argentine beef. Flank steak better than most U.S. fillet mignon. Price also accompanies it. Secondly, That one I mentioned at Bay 9- a tent with a grill and some outdoor furniture- but don't be fooled! We usually created a party at Don P's by Royal Maeva. Be sure to say Hi to Monica, another friendly face that is hard to forget. There are a few night clubs in Crucecita that were highly recommended. We did not make it to them so I cannot comment.

Sorry so long, enjoy, and hope to see you there before the "mass" arrival in the next 5 years. Any questions?

Thad Kaylor
kaylor@cencom.net
Springfield, Illinois
May 1996
---
Canadians Find Big Waves
I enjoyed preparing for our vacation to the Royal Maeva in Huatulco this year by reading the visitor comments at this Web page. Perhaps I can repay that assistance by reporting on our trip (We returned to Midland, Canada April 26).

My wife, son (18) and daughter (15) flew to Huatulco, Friday April 19 for a week. The trip was long and tedious but the bus waiting to take us to the hotel was new and comfortable. The road trip was only 25 minutes. On our arrival, the "crew" from the resort were on hand to cheer us off the bus. As I got to know these young people over the next week, I came to appreciate their energy and positive spirits.

The superior rooms of this hotel face the Bay. Therefore you have a fantastic view from your balcony all the time as you look out over the pools and the beach. The rooms are functional modern and well air-conditioned. You can drink water from the taps and the cable is varied (I watched Leaf hockey and MTV movies). Food was perhaps one of the highlights of this resort. It was varied, plentiful and actually tasted like what it was supposed to be. There are theme nights in the buffet, or an Italian restaurant for private dining. Both are recommended.

The evening entertainment also focused on themes...Mexican, Latin, Pirates,... Each show lasts about an hour and are worth leaving the bar areas. I did hear some complaints that a lot of Spanish was spoken in the entertainment. But we were in Mexico after all, and a majority of the guests were Mexican. Drinks are easy to find and well-poured. There was more variety than I could cover in 1 week.

Daily activities mostly involve water...snorkeling, volleyball, water polo, kayaking, etc. The pool ones were always popular; the bay ones sometimes restricted because of water conditions. Just outside the hotel is a Plaza where you can shop for trinkets. The prices are good. Inside the hotel a boutique offers quality clothing at higher prices, along with sundries.

The guests are a bonus. Approximately 50% were Mexican, 35% Canadian and 15% U.S.A. There were a few Chileans, Germans and Paraguayans thrown in. Sometimes I have found "domestic" guests put a strain on resort atmospheres because the domestic staff don't want to offend their own countrymen by taking care of others first. Sometimes I have found domestic guests to simply be obnoxious and chippy, like they resent other people enjoying themselves so much in the host country. Not so in this case. Mexicans I met were wonderful, happy, sophisticated and gracious partners in our festive group.

The one down-side to the week was the unsettled condition of the water. Being on the Pacific meant the waves could get quite high. [See the Scuba Page for an explanation of the phenomenon.] As much as I love to sail, we could do nothing on the water for the first three days because the swells were just too dangerous. Except for that, I would rate this as a 5 star vacation and one that I could repeat. Late April is also a good time to go. The weather is stable, hot and dry. The place is not too crowded. But there are people of all ages.

George, Cathy, Eamon and Sarah Varney
varney@bconnex.net
April 1996
---
Food, Margaritas, Coffee, & Tacos
My husband and I vacationed at the Sheraton Resort in Huatulco in February. As we have vacationed in Zihuatanejo/Ixtapa for the past seven years, we were somewhat apprehensive about trying a new place for a much needed getaway. Our fears vanished before the plane landed at the charming airport.

We found the Sheraton the best hotel to stay at, and we have stayed at Sheratons throughout Mexico. There are two pools (one with a swim-up bar!), extensive watersports and a nautilus room. The hotel does a different theme menu each night pool side, so for those who opt for the meal plan you are in for variety. The breakfast buffet is laden with local fruit, 10-15 hot foods, local pastries, waffle station and omelet bar.

Before we left for Huatulco, we had retrieved an enormous amount of information on local restaurants, shopping and interests: we would like to add a few.

The Sabor de Oaxaca in La Crucecita, is probably the BEST restaurant in town for regional Mexican food of Oaxaca. They serve the BEST margaritas we have ever had, try one of the 3 or 4 dinners for two. There will be more food than you can ever finish and it 's a wonderful way to sample different food. Also, the Mexican coffee and caliente chocolate are out of this world.

Few places serve good coffee. We were lucky enough to locate a little café and bakery called El Buen Café on Flamboyant street, it makes the best pastries, go later in the afternoon as they will be warm from the oven. They also sell coffee from their Finca in the mountains. If you prefer a darker roasted coffee bean, he will be glad to do so - which is absolutely delicious. It is owned and operated by a wonderful and charming couple.

For tacos, a little stand Tico Tacos on Bugambilias street is incredible, 3 tacos and a coke for 10 pesos and they are some of the best you'll find. 3 cheers to the taco stand across from the employee entrance to the Sheraton.

Thanks,
Cheryl and Dixon Leavers
dleavers@ix.netcom.com
May 1996
---
Huatulco and Zipolite [see·poe·LEE·tay]
Just returned from Huatulco. We spent 2 days in Huatulco and then 5 more days at Zipolite Beach. It was a wonderful break and we didn't want to come home. The beach was beautiful and there were as many topless/nude sunbathers as there were clothed. The European girls on the beach only added to it's natural beauty! Well that's all I have to report for this trip but I'm going back in December for 2 weeks and I'll write more then.

Sincerely,
Lloyd R.
drgonnab@ghgcorp.com
May 1996
---
Had a Great Time
Huatulco was UNREAL!! I loved it! We snorkeled at Entrega, went on the bay tours, ate at Profirio's, Pampas, the Oasis, (Super Sun Sun), and Rafa's and Suzanne's (met Pancho!!).

The people were INCREDIBLY friendly. La Crucecita was still neighborly and unspoiled.

The only scary thing were the Federales with machine guns lining the road from the airport. They had the big election there the next day, so I'm thinking that that is why they were there.

Of course, I am so sad because this little unspoiled place will be discovered and overrun soon. The beach vendors will make a lot of money - but the town may lose its charm and simplicity.

Thank you so much for putting up the web site. If it weren't for you, we would have NEVER discovered the beauty of such an indescribable place. Thank you! Thank you! Thank you!!

(One point - you know the beach where fresh seafood is served? They charge you to use the bathroom there. The guy actually unrolled 5 squares of toilet paper to hand to me and wanted to stand RIGHT outside my stall. I asked him politely in Spanish to sit by the men's room - and he said no...He said "Well...if you don't need to go...." I said fine, and walked off. I couldn't believe him!!)

Anyway, that was the only mar on the whole trip. Hope you can return soon!

Sincerely,
Cynthia Cobb
CCobb@internetMCI.COM
April 1996
---
Huatulco et le Sheraton !
Nous avons dernierement passe des vacances d'une semaine Au Sheraton a Huatulco. Ces vacances ont ete surement parmis les plus reussi que nous ayons fait a date. Le Sheraton est un hotel de premiere classe, les chambres y sont spacieuses et tres propres. La vue sur la l'ocean etait superbe. Nous avions opte pour une formule trois repas par jour et boissons incluses, ce que nous recommandons fortement. La nourriture etait excellente et le choix varie. Tous les soirs on nous offres un buffet selon une soiree thematique (Pirates, Mexicain, Italien etc...).

La region de Huatulco est riche en paysages splendides, les differentes baies doivent absolument etres visites. Nous vous suggerons un tour organise sur le bateau Zorro ou le Sashila. Durant ce tour un video sera tourne et vous sera offert pour une vingtaine de dollars, prenez le la qualitee est bonne et c'est un beau souvenir. Les amateurs de plongee en apnee seront servis dans la baie La Entraga.

Les gens de la place sont tres sympathiques et il est tres securitaire de se promener autour des hotels ou dans les villages. (Santa Cruz et La Crucecita).

Nous y retournerons surement!

P.S. Si vous etes interesse et avez des questions il nous fera plaisir de vous repondre

Bon voyage...

Guy et Francine Couture
Guy_Couture@hp2000.desk.hp.com
Beloeil, Quebec
Canada
Mars 1996
---
Just the Simple Pleasures For Me
We got home yesterday from a fabulous (mostly) week in Huatulco. Hot dry sun, unfailingly pleasant people, good prices, wonderful food (away from the hotels), and that gorgeous coast. Next time I'll just bring a tent and a case of beer and have a lancha [boat] drop me off at Playa India with a fishing pole. Paradise. I strongly advise everyone to rent a lancha for the day (about N$500 in Santa Cruz or about N$350 if you can grab one early in the morning right off the beach in front of your hotel) and head off with your snorkel gear AND a parasol to spend the day beach hopping all the way down to San Augustin. Land at Maguey for a long lunch in a hammock under a palapa. See how many turtles or whales you can count. But whatever you do, get away from the hotels. The food is better and a lot cheaper. And that coastline is not to be missed.

We liked the Sheraton, except for the food. Look out for the Holiday Inn. The pictures make it look like it's close to the ocean. It's really at least a quarter mile hike to their little beach. Oh yes, and don't even think of renting a car. But don't miss this wonderful uncrowded resort.

Dave Hauk
Gilbycat@aol.com
February 1996
---
Scuba Diving at the Maeva
Hi! We are first time ocean divers who have just returned from the Royal Maeva hotel in Huatulco, Oaxaca, Mexico. The staff (Jorge, Roberto) was phenomenally professional and supportive. The check out dive was carefully explained, monitored, and critiqued. This immediately gave us great confidence in the credentials of the instructors. The equipment was top notch and in great repair. We were never more than three guests to one instructor. Dives were between 45 and 75 feet, were well planned and very enjoyable. Sting rays, fish, and underwater geology were varied and numerous. Coral and sea turtles, as well as octopus and dolphins were more rare. Heed the advice about avoiding full moons. Visibility was 10 - 20 feet, and water was cool at 65 to 74 degrees Fahrenheit. Wet suits were essential. The waves were significant at full moon and for at least four days afterwards.

Our pictures came out great, we had a wonderful time at this five star resort, and we are very greatful for the professional dive attention that we received from the staff of the Royal Maeva, Huatulco.

mgoldgeier@mem.po.com
February 1996
---
The Maeva and the Holiday Inn Crown Plaza
I read the various comments people have made about Huatulco and agree with most of them. We have been there twice. Last year we stayed at the Holiday Inn Crown Plaza and were rather disappointed. What is billed as a five star hotel rates about a three. The long walk to the beach is annoying. Getting to the rooms is a pain - the tram is totally inadequate. They have added more jitnies this year but I understand it is still inadequate. Also the service was not great.

This year we stayed at the Royal Maeva and were very pleased. This is a true five star hotel - excellent service and facilities. My understanding is that the Royal Maeva is on about par with the Sheraton and are priced competitively. In our opinion, the Royal Maeva compares favorably with Almond Beach Club in Barbados or Wyndham Morgan Bay in St. Lucia.

Howard W. Prout
St. Catharines, Ontario, Canada
hprout@spartan.ac.BrockU.CA
February 1996
---
Honeymoon in Huatulco
As we flew in over the virgin beaches and clear blue water I knew I had made the right destination choice for our January honeymoon. And by the end of our two week vacation we were wishing we had arranged for another week, usually we're both ready to go home by the end of a trip but this time was different. When we left Toronto it was -20 Celsius and when we stepped off the plane in the charming thatched roof Huatulco airport it was 35 Celsius just the kind of change we were looking for. As we drove to the hotel we got a sense of the profusion of jungle and mountains and butterflies, everything I had heard was true. I can only imagine what the vegetation must be like during the rainy season, luckily things were still pretty green for our visit.

We stayed at the Sheraton, the hotel was nice, the room was more than adequate with a spectacular ocean view (no sunsets over the water though, a little disappointment). Service was quite good, no complaints there at all. We did have a serious problem with the prices at the hotel though, while the food was good the prices were scandalous at $7 for a Coco Loco and $8 for a hamburger while directly across the street was a pleasant little cafe with good food at one third the price. Actually all of our eating forays into Santa Cruz and La Crucecita were successful and some were quite funny as well (like the time Rob ordered soup of the day and was given a plate of dry rice with a fried egg on top!). Our favorite places to eat were 1/2 Carlos & Charlies, the people there are great, and El Sabor de Oaxaca (wa-ha-ka by the way, I was a couple of days trying to figure out what people were talking about). Several of the buffet dinners at the hotel were also quite enjoyable, especially when you're sitting right on the edge of the beach with the waves crashing in. Most of the hotels in Huatulco offer all inclusive packages and if you're interested in that kind of thing great, however, it's a lot less expensive and a lot more interesting to get out and explore the local culture and cuisine.

One of the first things that strikes you is the newness of everything from the hotels to the roads to the silver stores in La Crucecita. There are a lot of half built buildings that have been sitting idle since the peso's crash but from what we heard development of several new hotels and a cruise ship port are still scheduled. I hope the development group can hold true to their commitment to the land and it's people and continue the ecological development that they have started. In terms of safety, we spent many nights wandering around La Crucecita and never had a sense of unease, everyone we encountered was friendly and well mannered, if the poverty I've encountered in other parts of Mexico exists here it is well masked.

What did we do - we spent a day touring the nine bays and the 20+ beautiful beaches and snorkeled in one bay where the coral has created a natural aquarium. We didn't get to snorkel as much as we would have liked as the waters were filled with tiny jellyfish that had powerful sting, however, we were told that this phenomenon happens infrequently and usually lasts only a few days so it shouldn't be a problem for most vacationers. Our second adventure was scuba diving (Rob dove, I sat in the boat and had quite a pleasant morning). Rob has done a lot of cold water diving so he really enjoyed the warm water, colorful fish experience. We saw several turtles in our time on the bays, there is a turtle museum in Puerto Angel but we didn't make it there. Our final adventure was horseback riding through the jungle and on the beach from Rancho Cabillo with our guide Denis. [Rides at 10:00 a.m. and 2:00 p.m. daily, about $40 U.S.] We had a wonderful time that morning, saw some incredible scenery and hundreds of butterflies. Be prepared to be acutely aware for the next few days that you spent three hours on a horse though! We also happened to catch the migration of the pelicans which was kind of neat, from what we heard there's always some variety of natural wonder taking place in Huatulco.

The rest of the time we relaxed by the pool, did some shopping which was very limited but there is a fair amount of silver, pottery and black lead sculptures. The weather was consistently beautiful, it just barely clouded over a couple of days around 4:00, no hint of rain and the temperature hovered between 30 and 40 Celsius for the duration of our trip. The nights cooled down to around 20 (my estimate) which was just great for sleeping.

Would we do it again - Rob's already trying to figure out how we can go back for our first anniversary! I like to see different things in different places and the pace in Huatulco was a little slow for me but for anyone who's looking for a beautiful place to lie in the sun, take in some gorgeous scenery and rejuvenate for a week or two this is the spot.

Cindie Babstock & Rob Fildes
St. John's, Newfoundland, Canada
cbabstock@health.gov.nf.ca
February 1996
---
Club Med and Scuba
My wife and I went to Club Med in November. We've been to lots of Club Meds and we do like the concept very much. The Huatulco Club Med location is the most beautiful in Mexico. We enjoyed the club and and a fun time. We also visited the towns and the other hotels.

Other Club Meds DO have dedicated scuba dive centers but this one does not. We did, however, go snorkling with their boat tours a couple times. Although the water was nice, it was NOT as clear and nice as Hawaii, Turks, Cayman, Cancun, Cozumel, Ixtapa, or Cabo San Lucas. The marine life was only so so and the vis was poor.

I did scuba once from the Sheraton. I don't remember which location we went to. It was nice but the vis was poor and did not compare to any of the above places. I also spoke with other people who had been scuba diving and they were also not impressed.

My overall impression of Huatulco is very favorable. It is still undiscovered and the prices were low. It was a beautiful area, great beaches, sharp hotels, and very friendly people.

Tom Kennedy
Tomken22@aol.com
February 1996
---
The Sheraton, Restaurants, and a Tranquil Beach
I have been living in Mexico for nearly four years and visited Huatulco three times in these years. There are three things I'd like to point out:
The Sheraton Huatulco (photo) is the best value for your money.
The Sabor de Oaxaca is one of the best restaurants in all of Mexico, if you are looking for real mexican cuisine, and it's much less expensive than the other restaurants grouped around the zócalo.
Be careful especially in the restaurants at the zócalo. Some of them charge you inflated prices. Last time I was there I was asked in one restaurant N$ 10 for a bottle of Bohemia, while the Sheraton restaurants still asked N$ 7.50.
One last remark: You have young children, you like the sea and you are afraid of the waves? Then go to Huatulco and drive to the bahia La Entrega. It's calmer than a swimming pool and it's real Pacific.

J. Deutsch
JDrdeutsch@aol.com
February 1996
---
The Omni Zaashila
Just returned from Huatulco yesterday. Stayed at the Omni Zaashila (photo), an outstanding luxury hotel, which was two-thirds empty except on the weekends when things filled up a bit more. The facility is magnificent. We had a 12' by 12' private splash pool with our room. Meals are beautifully prepared and presented in one of three dining areas. The main dining room frames the sea and giant rock outcroppings through an enormous salmon-colored archway. Magnificent! Service is outstanding as well. We highly recommend it. When making reservations we got a 50% discount by mentioning AAA and AARP although no proof of membership was requested. This made our cost LESS than a stay at the Sheraton which was, large, convention-oriented and not nearly as nice.

Our rental car was essential for getting out of town. Monday is market day in Puchutla. Worth the fifty minute drive. The bay tours are a deal (and a must) for about $85 for the day on your own boat and with two "guides" (who were twenty years old and spoke almost no English - make that NO English).

All in all a great destination. We were there for 9 days. Can't wait to go back. Happy to answer any questions for anyone who's interested.

Mickey
mfeins@kear.tdsnet.com
January 1996
---
The Royal Maeva and Tours
We just returned from an 11-day stay at the Royal Maeva (photo), an all-inclusive resort on Tongolunda Bay in Huatulco. Among our top three vacations of a lifetime. Outstanding food and superb service. The hotel staff are really service oriented and genuinely friendly. The nightly stage shows (included) are quite remarkable in their artistry and very entertaining. Watch out for the Tuesday night disco-men's hairy legs night! The snorkeling is superb as well. Lots of wild parrots. Even more butterflies!

We highly recommend the day-long Bays Tour for 150-200 pesos as the best buy. For 500 pesos you can take a 4-5 hour jaunt thru the virgin forest on ATVs to three of the pristine beaches. This tour can be arranged at the hotel Castillo in Santa Cruz. A day trip to La Crucecita is worthwhile both for the shopping and a tableside flambee dinner at Cactus. Finally, a day or two in Oaxaca City is worthwhile with a visit to San Bartolo Coyotopec to shop for black pottery and a visit to Arrazola to visit the crafters homes for the brightly colored animals (alebrijes) made from copal wood. A final word: the Monte Alban ruins outside Oaxaca are quite impressive if you have the time.

So go, go now before it gets too "Cancunized" and spend some $ on the ecotourism industry. The only long term hope for this pristine and fragile ecosystem is if the Mexican government realizes that the area econcomy can be sustained with a balance of development and environmental protections.

islandcats@msn.com
islandcats@aol.com
October 1995
---
Kayaking on the Coyula
Just returned from two weeks in Oaxaca--one in the capital city and one in Tangolunda and vicinity. We had a blast! Our family includes two girls 8 and 16. We stayed at the Sheraton (photo) and loved the daily swims in the ocean. Great pool, too and lots of activities. The girls did water aerobics while I ran. Some good volleyball games as well.

The best part was our tour of bays and beaches by launch. We went with a guide named Pepe --about 6 hours (500 pesos) of incredible snorkeling, swimming and sightseeing. Capped it with a delicious seafood lunch on the beach at San Augustine.

Also took an ecotour with a fairly new company doing ecological excursions. We kayaked the Coyula River and ended up at an another fantastic isolated beach at Boca Viejo.

The Sheraton was quite nice if a bit steep.

tomt@abag.ca.gov (Tom Torlakson)
July 1995
---
Scuba in Puerto Angel
We enjoyed our time in Huatulco immensely. We stayed at the Sheraton (photo). While there are not a great deal of things to do in Huatulco, the resorts do provide the full gambit of activities. If you want to be active, sailing, diving, waverunners, golf, tennis, aerobics etc...it's all there and available. If you just want to lay around the beach or pool and recharge your battery so to speak you can do that too. The weather and setting are beautiful.

I enjoyed diving with you and John Williams at Servicios de Buceos in Puerto Angel. My initial fears fueled by that one comment on the WEB were unfounded. I'm glad that I found that follow up from John prior to my leaving. The waters were very warm and comfortable and the underwater scenery was indeed spectacular...and the boat ride back in from the dive still brings a smile to my face and is a story that has been enjoyed by others I've told about it.

icalpo@interaccess.com (Ira Alport)
May 1995
---
The Omni Zaashila Hotel
We just came back from Huatulco in March. Stayed at the Omni Hotel (photo).. Wonderful Place... Our favorite places to eat were Donna Maria for Lobster and Cactus for Fun!.

Best deal going is the day long boat trip to the nine bays. It's a great tour and lots of fun. Best day trip is Puerto Angel &amp the Turtle Museum . Best Beach...in front of the Omni. Great Pool, many rooms, some also have own private pool. Service is AAA...We kept expecting Robin Leach to pop up and say "welcome to Huatulco"....

KSEEpab@aol.com
March 1995
---
Golf and Club Med
I've been there 2 times and it was great. It's a lot like Cancún but not as crowded, a good mix of singles and couples, not as wild as Cancún in the 80's. There are a lot of excursions, you'll like it... There's a sunset cruise, horseback riding, deep sea fishing, it's relaxing, have fun. The 2 towns nearby, La Crucecita and Santa Cruz, are fun but not cheap.

The nearby golf course (photo) is maybe $60.00 to play w/cart. I played it once and it was fun. Watch out for bees, bring your own water and towels, haggle on the price, bring extra balls, play in the morning hrs. If you see people sleeping on the course at around 11:00 don't worry, some holes have the strangest layout, but that's Mexican golf. Photo of Club Med .

Vegasdude@aol.com
April 1995
---
Royal Maeva and Scuba Diving
We stayed at the Royal Maeva (photo) and the room, food, service, etc. were very good! The staff and other guests were friendly and there were plenty of activities to keep everyone busy. The weather was sunny and hot every day. The Royal Maeva's diveshop handles all of their watersport activities like windsurfing, banana boat ride, snorkeling trips, etc. The scuba and snorkeling are included at no extra charge since the Maeva is an all-inclusive.

I made one dive and it really wasn't too good. The water was extremely cold (65 degrees according to the divemaster's computer) with thermoclines at various depths and fairly strong "random" currents and surges. With no wetsuit I found it to be very cold, i.e. teeth chattering/shivering in just a few minutes. The visibility was about 25 feet. We saw a few fish, small areas of coral, and some nice starfish. On the ride out to the site, we followed a humpback whale and it's calf. That was pretty neat as they would surface and spout only a hundred feet or so away from the boat.

The water temperature was perfect for swimming and splashing around on the beach. I never felt cold and neither did my girlfriend, who tends to get cold quickly. When we first planned the trip I was concerned that the Pacific might be a little cold even for beach activities, but it wasn't. Photo of Maeva.

dana.perkins@medtronic.com
March 1995
Comment on the above
The guy that got into the cold water just picked a bad day. There has only been a half dozen days in the last five months where I've needed my wet suit, and most of those have been when the water was really clear. The folks he went out with were also too lazy to find a clear spot. I haven't been out a single time when we didn't have at least ten to twelve meters of visibility. 20 meters has been almost as common as ten, and we've had a few thirty meter days. Just after the full moon every month we have two or three days when the sea gets really ugly. It's only been too bad to even try to go out once, and that was three days ago. However, for those who suffer from motion sickness, those two or three days each month would be most uncomfortable. So watch out for moon phases. But the guy who had the bad dive in Huatulco just made the mistake of diving with the wrong folks. Next time, I hope he dives with us.

John Williams
PADI Scuba Instructor
Buceos Sotavento, Huatulco, Oaxaca
April 1995
---
Huatulco and the Holiday Inn Crowne Plaza
I just got back from my trip to Mexico. We went to Mexico City, Puebla, Veracruz and to Huatulco. Veracruz was really hot and humid. The beaches there are awful compared to Cancun and Huatulco. We stayed at the Emporium in Veracruz. It was a nice hotel overlooking the shipyard at the port. There doesn't seem to be a lot to do or see there.

I purchased a package to Huatulco at a travel agency in Puebla so I was able to pay in pesos. It included airfare and hotel for 3 nights and 4 days for 2040 pesos [$371 U.S.] for two people. Extra nights were 144 pesos per person per day. We flew there from Mexico City on Mexicana. The airfare-only cost would have been about 1200 pesos for two people. I'm glad we flew since it only takes about an hour to fly there as opposed to the all day bus trip through the mountains.

The hotel we stayed at was the Holiday Inn Crowne Plaza (photo). The accommodations were good but I didn't like a few things about the hotel. I really didn't like the wrist band they make you wear the whole time you are there. I guess they have trouble with people using the swimming pools that aren't staying there and need some kind of control. But it is really annoying to have a wrist band that can't be removed. I felt like a dog or like I was in the hospital or in a concentration camp. I think they need to come up with a better system or use removable wrist bands. The hotel isn't on the beach so to get there you have to walk about 3 blocks or wait 10 minutes for a cart to take you there. I don't recommend changing dollars into pesos at the front desk there either. I called the front desk at about 1:00 to see what the exchange rate was and they said it was 4 pesos to the dollar. They then said that the banks in town closed at 12:30 and would only exchange dollars from 10:00 to 11:00. Thinking this was complete bull we took a taxi to a bank into town around 2:00 and got 5.50 pesos to the dollar!

Aside from those annoyances the trip to Huatulco was great. It is really a beautiful place. The waves at the Holiday Inn beach area were very large at times and it was very relaxing to just listen and watch the waves and watch the pelicans dive bomb into the water to eat fish. The other areas of the beach seemed much calmer because of the large rocks that would calm the waves. The first night we were there there was a full moon and it really made the bay even more beautiful. When we first got there we took a taxi to some of the high points in the area to take photographs. It is really an impressive sight.

At the beach there are a lot of people that come up to you with photo albums trying to sell you a boat trip to the 9 bays. We decided to do one of these boat trips. It started at 10:45 and went to 6:00 and cost 150 pesos for two people. We went to a beach where there is coral and some restaurants. They charged you another 25 pesos to have an umbrella for shade. We were there for about an hour and half. Then we went to the other bays. We stopped at another beach where there was nothing but the beach and coral. That was the most beautiful location because the beach was untouched and there were large rocks in the bay with pelicans on them. There was so much coral on the beach, it was easy to find a nice souvenir of coral. We then went to see the rocks that look like a man's face and then stopped at another beach to eat then headed back.

I recommend going into town to eat since it is so much cheaper than eating at the hotel. Even with the cost of 10 pesos by taxi to town you will still save over eating at the hotel.

Huatulco is a great place to visit. I'd be interested in knowing what the other hotels in the area are like. With all of the construction going on there it will be interesting to see what that place looks like in five years. Photo of the Holiday Inn.

BillG95222@aol.com
2/23/95




| Top of page | Main index | Search | What's new |
---
The Pacific Coast of Mexico

www.tomzap.com

Tom Penick:&nbsp tom@tomzap.com