Leander Car Show
| Main Page | Hire Us | Contact Us | Event Schedule | Where We've Been | About Tomzap |
| Listen to Music | Watch Videos | Set List | Download Ringtones | Buy T-shirts | Our Equipment |
Venues: San Gabriel Park | Elizabeth Milburn Park | Leander Car Show | Leander Beer Market | Old Town Popup Market | Wimberley |
---

The Leander Car Show is an informal Cruise-In, come-and-go event for the Classic, Vintage, Antique and Exotic automotive enthusiasts. The show used to be organized by the City of Leander but their support has been redirected to the Chamber of Commerce Old Town Popup Market and there are a few cars at that event. But due to scheduling conflicts, the First Sunday car show has remained more popular for car owners. The informal Leander Car Show takes place on the first Sunday of each month from 10:00 am to 1:00 pm although the cars are pretty much gone by 12:00 noon. The show area is anchored at the Leander City Hall located at 200 West Willis Street in downtown Leander. See map below. Bands used to play live music from either the porch or the outdoor stage of the Leander Beer Market but that has ceased since the City of Leander no longer supports the event. The cars are grouped as to type, e.g. Corvettes along one street, Mustangs on another, etc., occupying 2 or 3 blocks. Tomzap played at the 7/7/2013 Leander Car Show, the 10/6/2013 Car Show, the 5/4/2014 Car Show.
Visit the Leander Car Show Facebook Page or visit their web site at leandercarshow.com.
In 2016, Tomzap played at the March, April, May, and September car shows.


See More Photos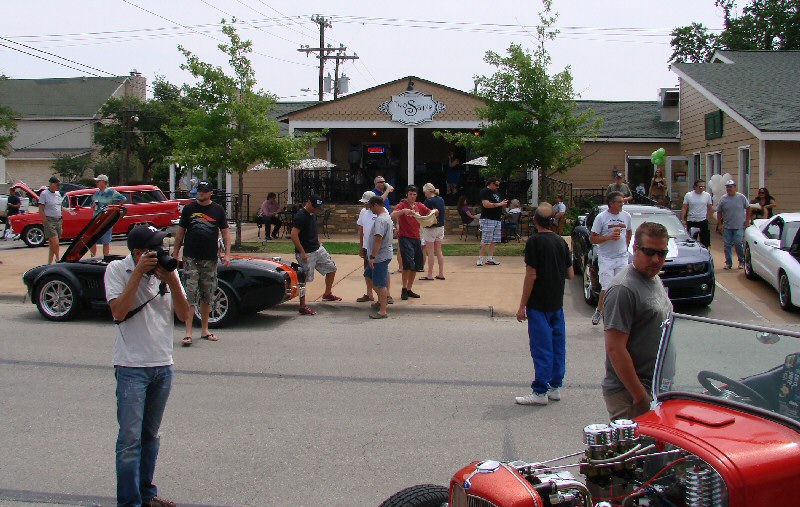 The band plays from the porch of the (former) Two Saints Bakery. See More Photos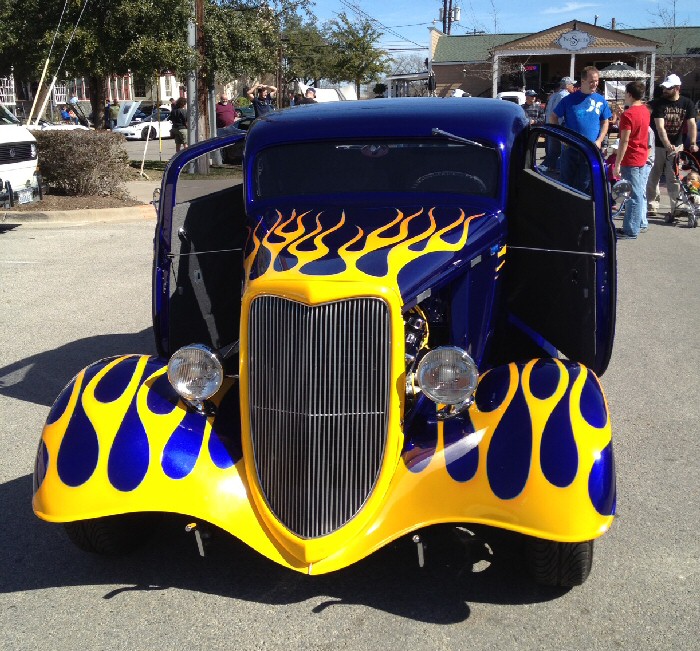 See More Photos