Steve's Place is the home of Steven Hall, located at 115 Mill Race Lane in Wimberley, TX. It has an outdoor stage where musical events are occasionally presented. Tomzap has played here on 11/7/2015, 12/28/2013, 10/26/2013 and 11/9/2013

To get to Steve's Place from the north, enter Wimberley on Highway 12. Just after the second traffic light turn left onto Mill Race Lane. Go 500 feet and take the driveway that forks to the left. At the end of the driveway is Steve's Place.

Alternately, you can park at the Community Center and walk in the back way. See map below. You will cross a low fence and you will need a flashlight at night. You enter the Community Center parking lot by turning left at the second traffic light, and proceed to the rear of the lot.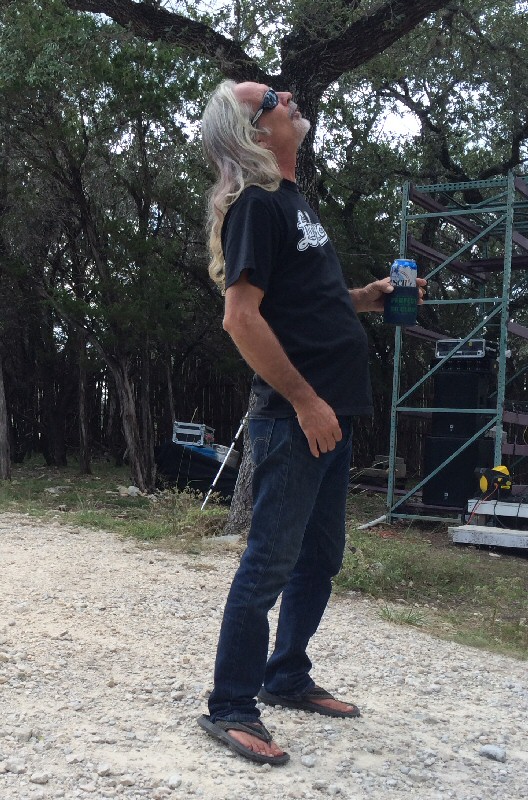 Steve