Elizabeth Milburn Park
1901 Sun Chase Blvd., Cedar Park, Texas
on Cypress Creek Road, west of Hwy 183
| Main Page | Hire Us | Contact Us | Event Schedule | Where We've Been | About Tomzap |
| Listen to Music | Watch Videos | Set List | Download Ringtones | Buy T-shirts | Our Equipment |
Venues: San Gabriel Park | Elizabeth Milburn Park | Leander Car Show | Leander Beer Market | Wimberley |
---

The Elizabeth Milburn Park is in Cedar Park on Cypress Creek Road west of Hwy 183.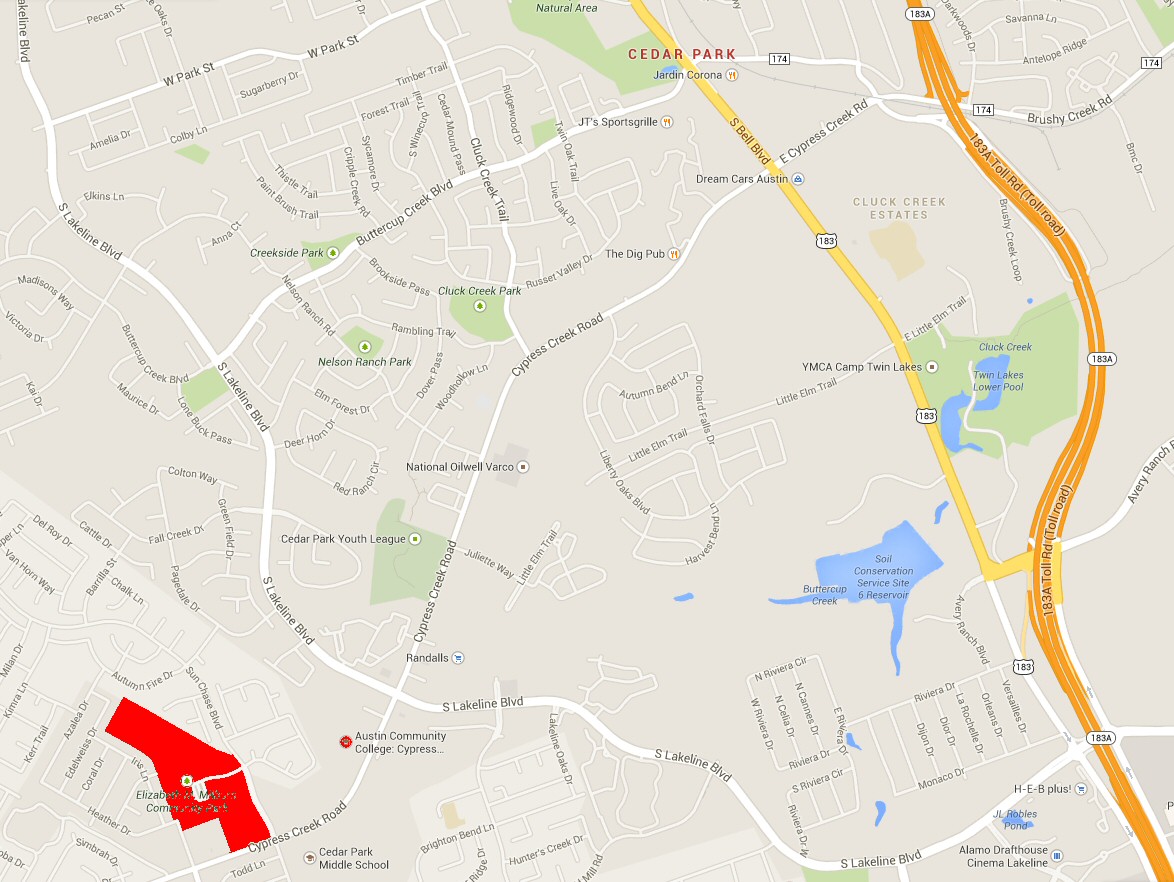 The City of Cedar Park holds an annual 4th of July celebration and a Labor Day Splash Jam at the park. Parking is available at the
Austin Community College at Cypress Creek Road and Lakeline Blvd.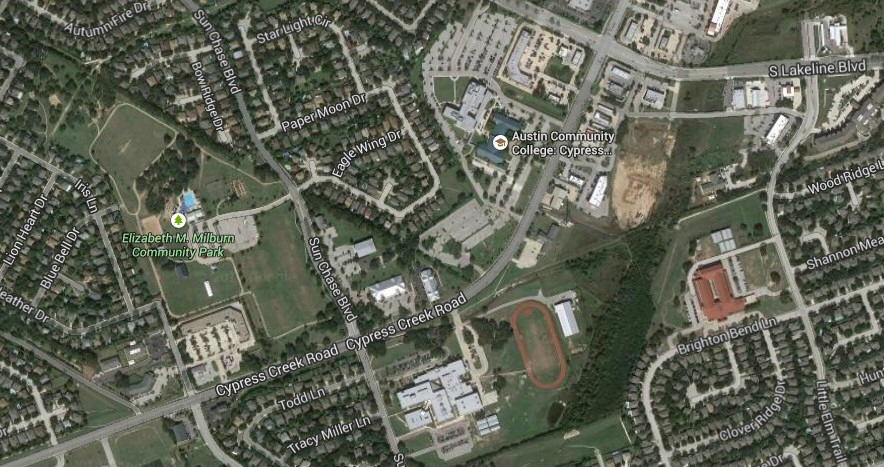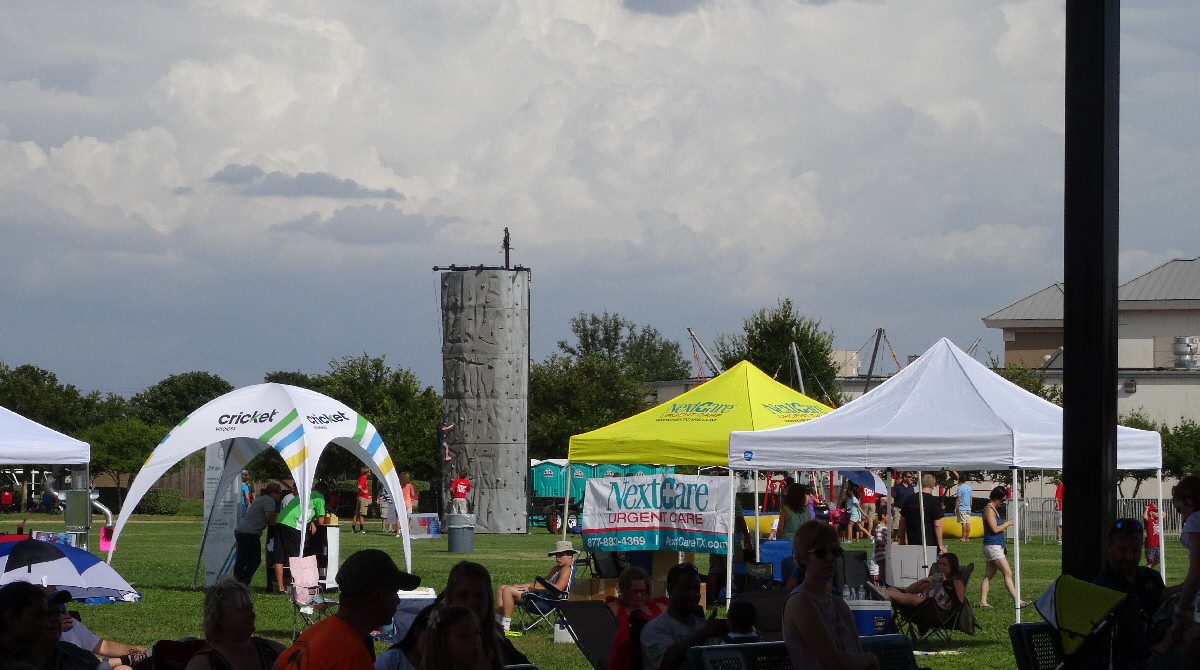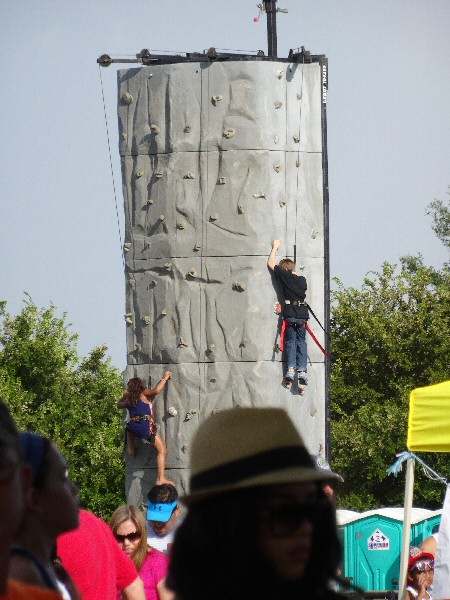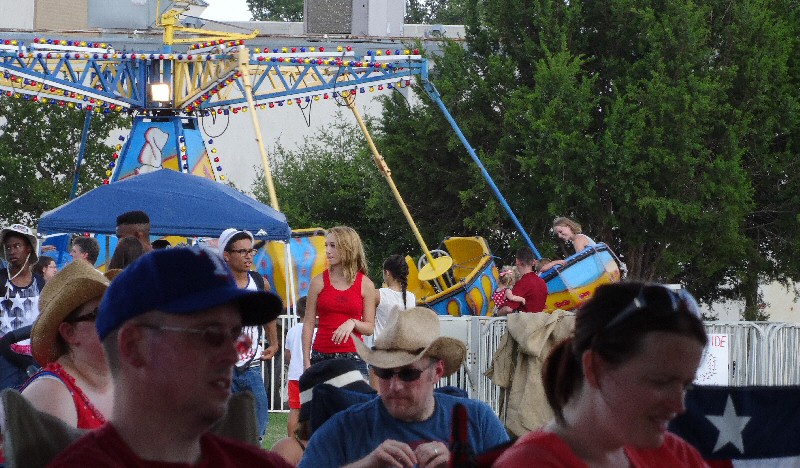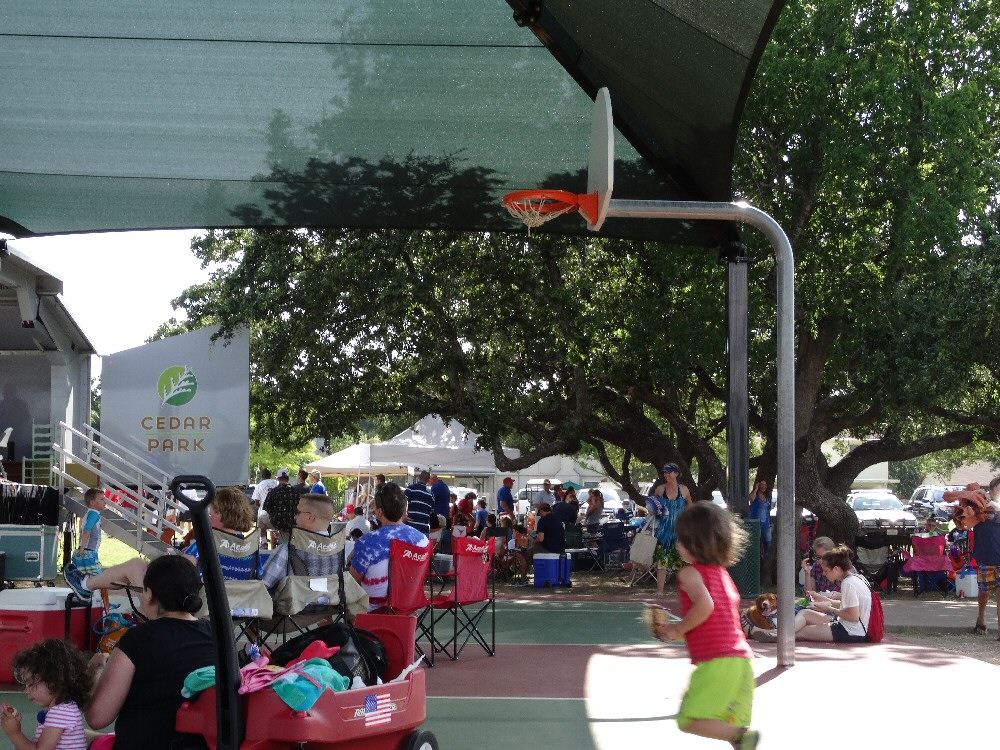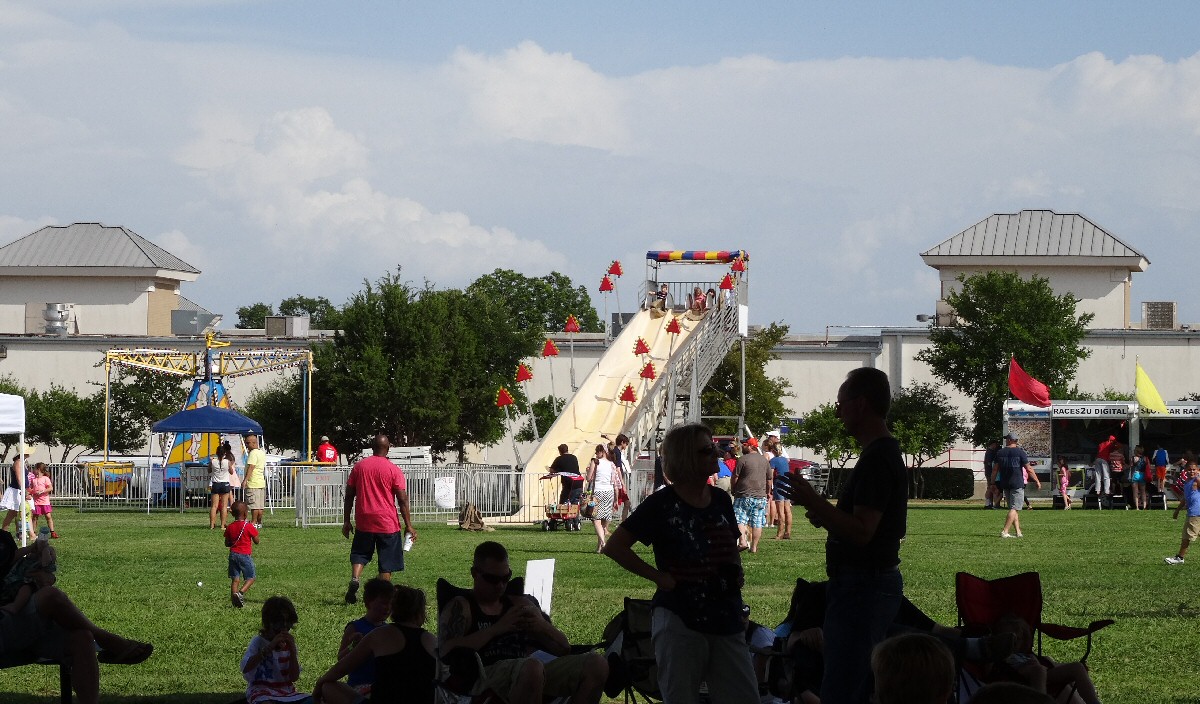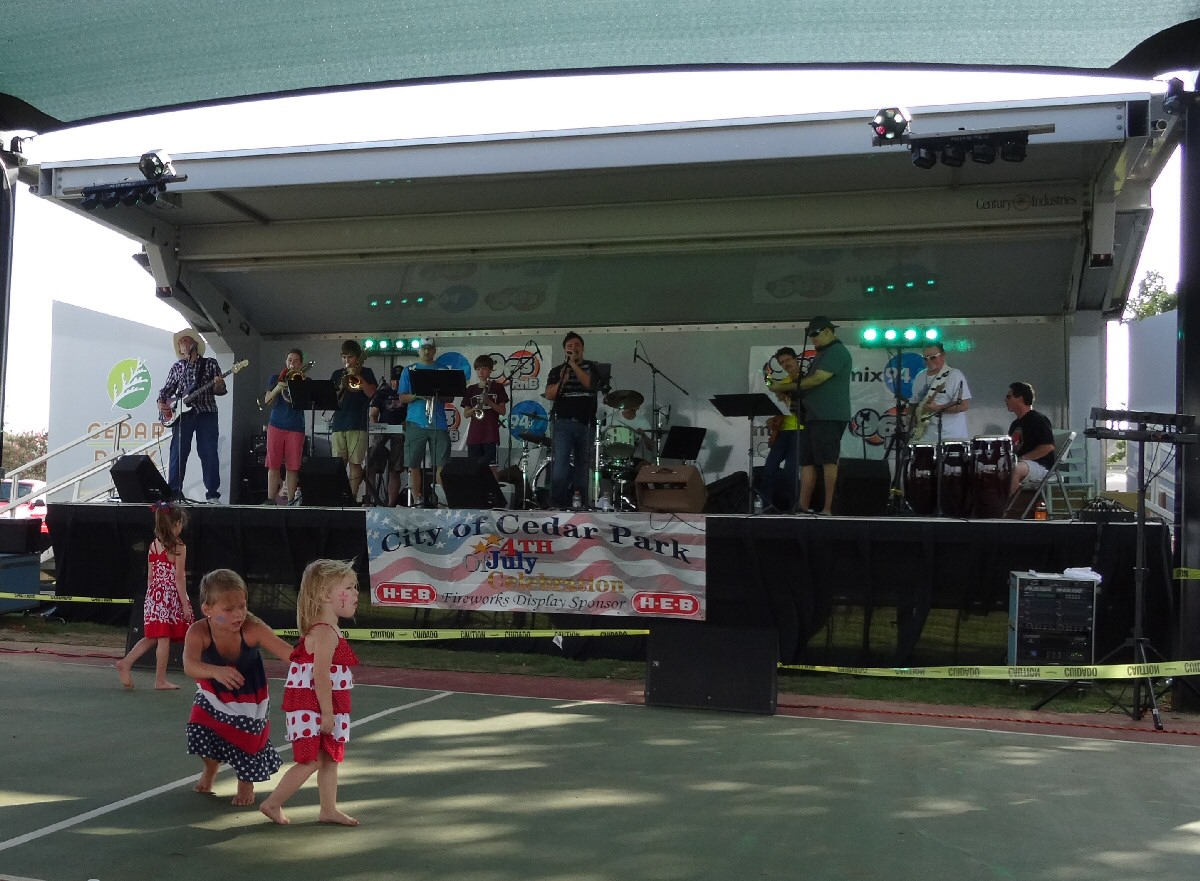 Common Thread performing at Elizabeth Milburn Park
| Top of Page | Main Page | Hire Us | Contact Us | Event Schedule | Where We've Been | About Tomzap |
| Listen to Music | Watch Videos | Set List | Download Ringtones | Buy T-shirts | Our Equipment |
Venues: San Gabriel Park | Elizabeth Milburn Park | Leander Car Show | Leander Beer Market | Wimberley |