The Río Tonameca bridge, near the little town of Santa María Tonameca, is a popular weekend gathering spot for the locals. On weekends there will be barbecue for sale and horseback riding. I understand that the bridge was damaged in hurricanes Pauline and Rick.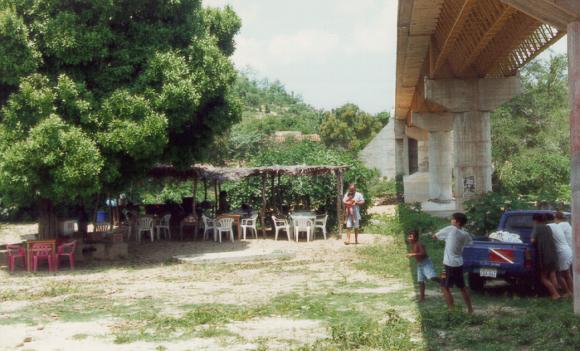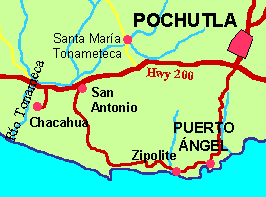 To get here, from Pochutla go west on Hwy 200 about 5 miles and turn right on a gravel road. The bridge is about two miles down this road. See larger map.
The Río Tonameca is the source of Puerto Angel's water supply. Water is pumped to Puerto Angel twice a week, filling rooftop tanks. Hotels haul water in trucks when the supply is inadequate. The water is not treated, so only bottled water should be consumed in Puerto Angel.
Here are some aerial photos of where the Río Tonameca empties into the Pacific.