Home >> Oaxaca >> Puerto Escondido >> Fiestas de Noviembre >> Fiestas de Noviembre 2009

Danza Costeña
The Fiestas de Noviembre is an annual event in Puerto Escondido. There are typically numerous events, with something happening almost every day during November and into the first week or so in December. Puerto Escondido is composed of two municipalities, one that includes Playa Principal and the downtown area and another in the Playa Zicatela area. Both municipalities participate in the Fiestas de Noviembre but the events are not coordinated. So there are often competing events taking place simultaneously in both areas. Zicatela events are often staged on Playa Zicatela just past Restaurante Sabor a Mar while the uptown events are often on Playa Principal or the municipal plaza east of the playa.

Ear plugs are a good thing to bring to festival events. Sometimes things get loud, very loud. Below will be a partial listing of events when they are available. There are many, many events held during Fiestas de Noviembre.



Puerto Escondido Centro


Marinero and Zicatela north
November 1 and 2
Tapestry of Flowers on the Day of the Dead Agencia Municipal.
November 6, 7, and 8
International Surfing Tournament Playa Zicatela 7:00 am
November 7 and 8
Motocross On the way To Puerto Angelito beach.
November 13
Folkloric Dance Delegation from the Ismo Tehuantepec. Agencia Municipal.
November 14 and 15
BMX Skate Sport area near the market.
November 14
Folkloric Dance Delegation of Puerto Escondido. Agencia Municipal.
November 19
Presentation Folkloric Delegation of the State of Coahuila (in Northern Mexico). Agencia Municipal. 8:00 pm.
November 20
The Revolution Parade Av. Oaxaca. 8:00 am. Begins at 8th street norte and finishing at the Agencia Municipal.
Event of the Canoes (cayucas) Parade Manialtepec Lagoon, Restaurant Isla del Gallo 1:00 pm, great Lunch.
November 20, 21, and 22
21st International Fishing Tournament Bahía principal . 7:00 am to 3:00 pm each day.
Festival Costeņo de la Danza Agencia Municipal. 8:00 pm. Free admission.
Additional events will be posted at the tourist Kiosk in the Adoquin (where you will find Gina, the Information Goddess).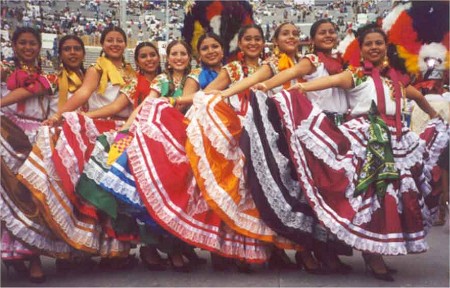 See photos from the 1999 events.
See photos from the 2007 events.

This page has been visited times since September 14, 2006.
| Top of page | Main index | Search | What's new |
---
The Pacific Coast of Mexico

www.tomzap.com

Tom Penick: tom@tomzap.com