Playa Principal is the main beach that parallels the pedestrian-only portion of Peréz Gasga or the adoquín, as it is called. Many restaurants and hotels line the beach. See Aerial Photos 2009 Aerial Photos 2014.

The city has also built a beautiful walkway, Andador EscÚnico, that runs for about a mile along the waterfront. Another project added beach lighting in 1998.

Nearby features include: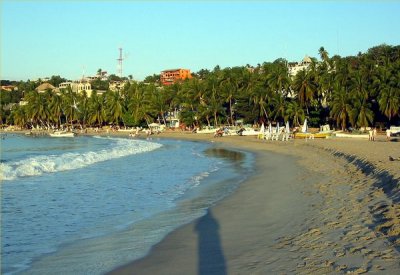 See also Aerial Photos.
photo by Jim Nott