The date for the 15th annual Feria de Hongos is July 18 and 19, 2015.

Activities at the Feria include the collection and identification of mushrooms, mushroom displays, seminars concerning mushrooms, sampling edible mushrooms. See flyer. See some general information about the Methodus Consultora organization and annual fairs.

For more information and ticket sales contact:

Expediciones Sierra Norte
M. Bravo 210-I, Centro, Oaxaca
Tel (951) 514-8271 or 514-0527
Mico-logica Web Site: http://www.micologica.mex.tl/
A trip report of the 2008 event by Michelle Mengel with numerous photos is available.
The Feria de Hongos takes place annually in Cuajimoloyas, Oaxaca, in July or August to celebrate and study the more than 100 varieties of mushrooms and medicinal plants that are found in the surrounding forests of the mountain village of Cuajimoloyas, Oaxaca.
"There was a good visitor turnout and many mushrooms. Participants enjoyed the forest mushroom walk and conferences on bromelias, mushrooms, rural tourism, sustainable eco-alebrijes, oil of the zapote mamey and organic coffee from the Chinantla and Sierra Norte medicinal plants. The Sunday mushroom lunch buffet was a special highlight this year." [posted by Gerhard on planeta.com]
If you are interested in mushrooms, you might also be interested in this link to San José del Pacífico which is known for its mildly hallucinogenic psilocybin mushrooms.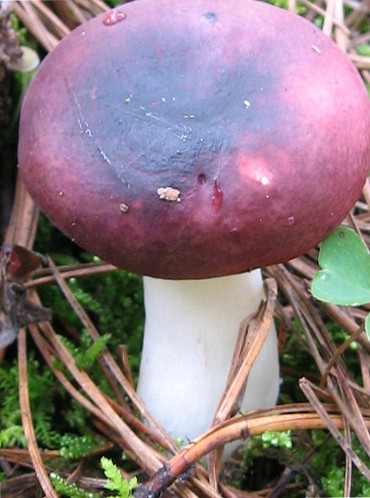 Mushroom growing on the forest floor near Cuajimoloyas, Oaxaca photo by Methodus Consultora S.C.