Home >> Colima >> Manzanillo >> Flight to Manzanillo >> San Luis Potosi to Laredo >> More Photos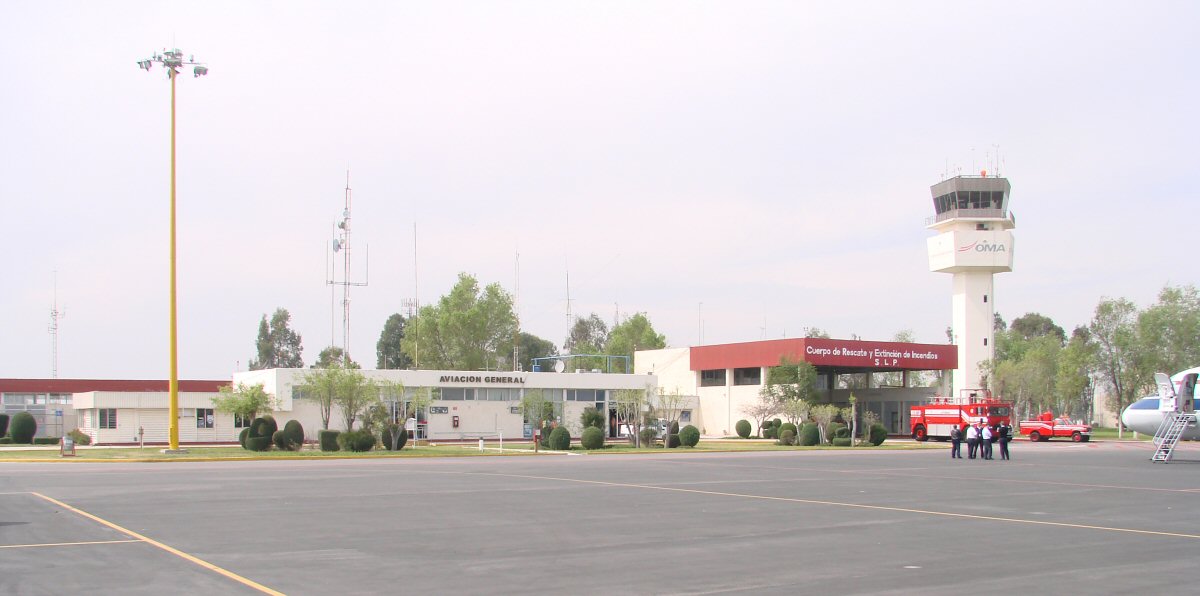 San Luis Potosi Airport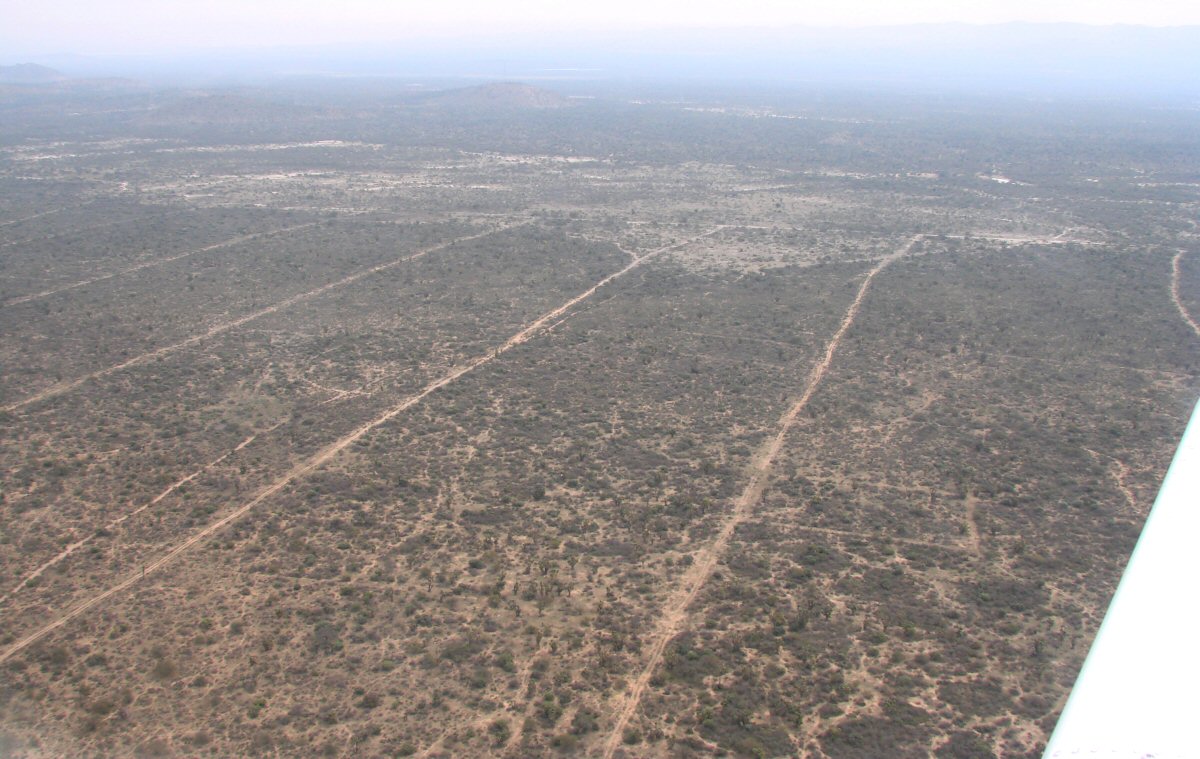 Just north of the airport, this land is sectioned off for agriculture but hasn't been put into production. 2 minutes into the flight, 22.299°N 100.932°W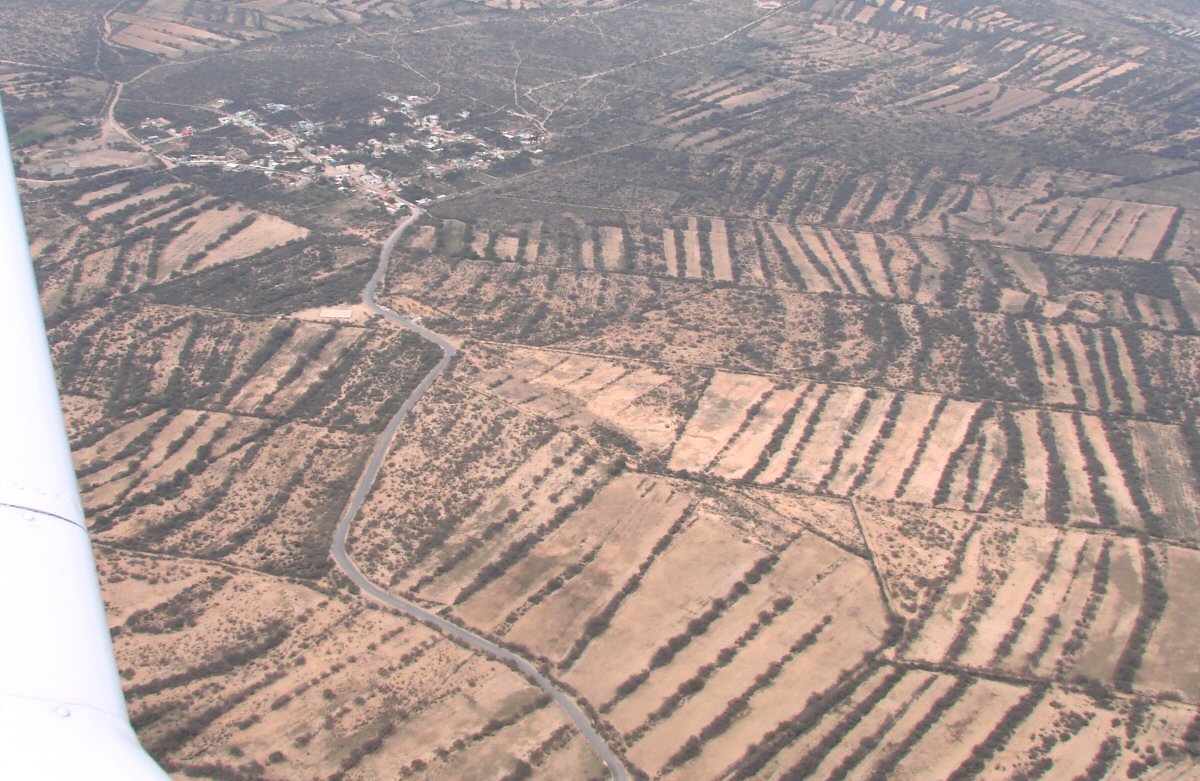 Small town 1 mile west of La Mantequilla 22.430°N 100.901°W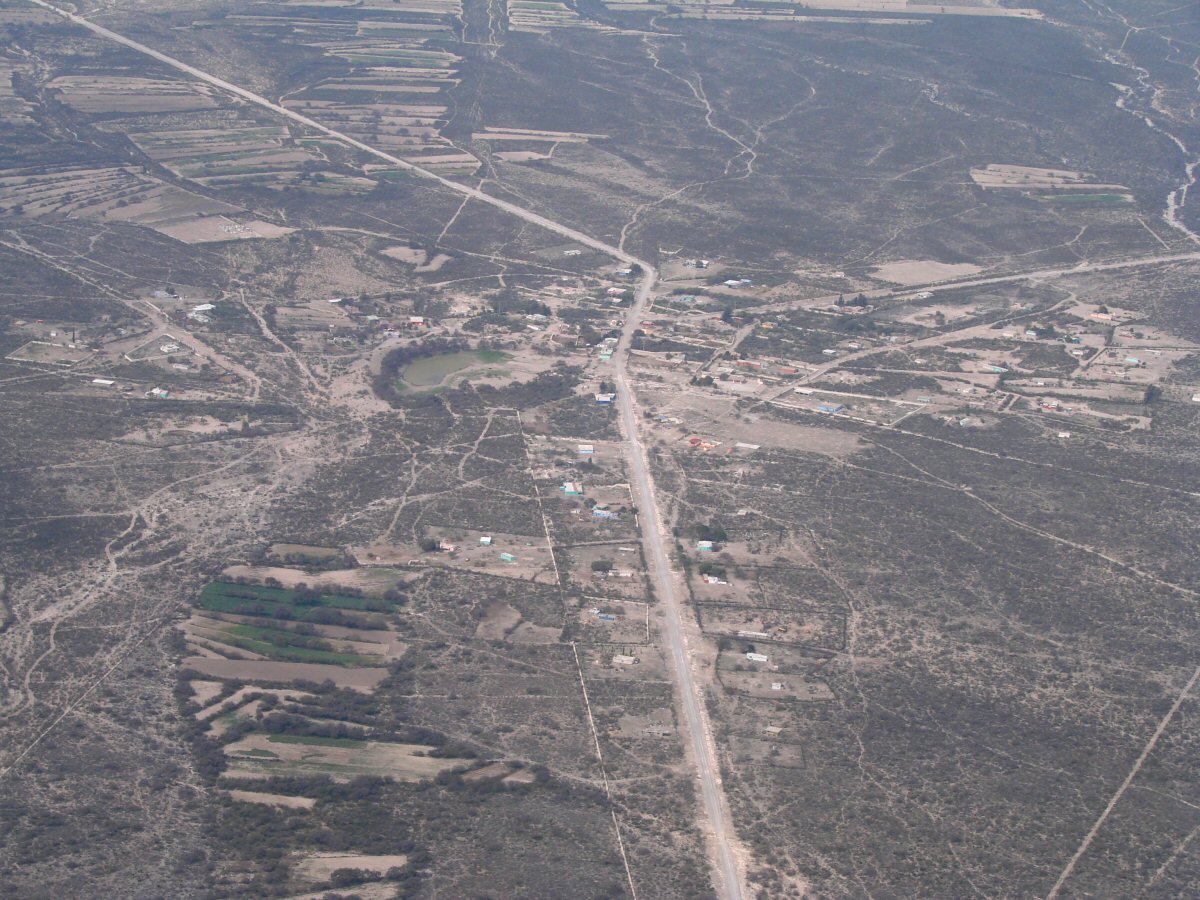 Town 5 miles north of La Mantequilla. Do you know its name? tom@tomzap.com 22.500°N 100.878°W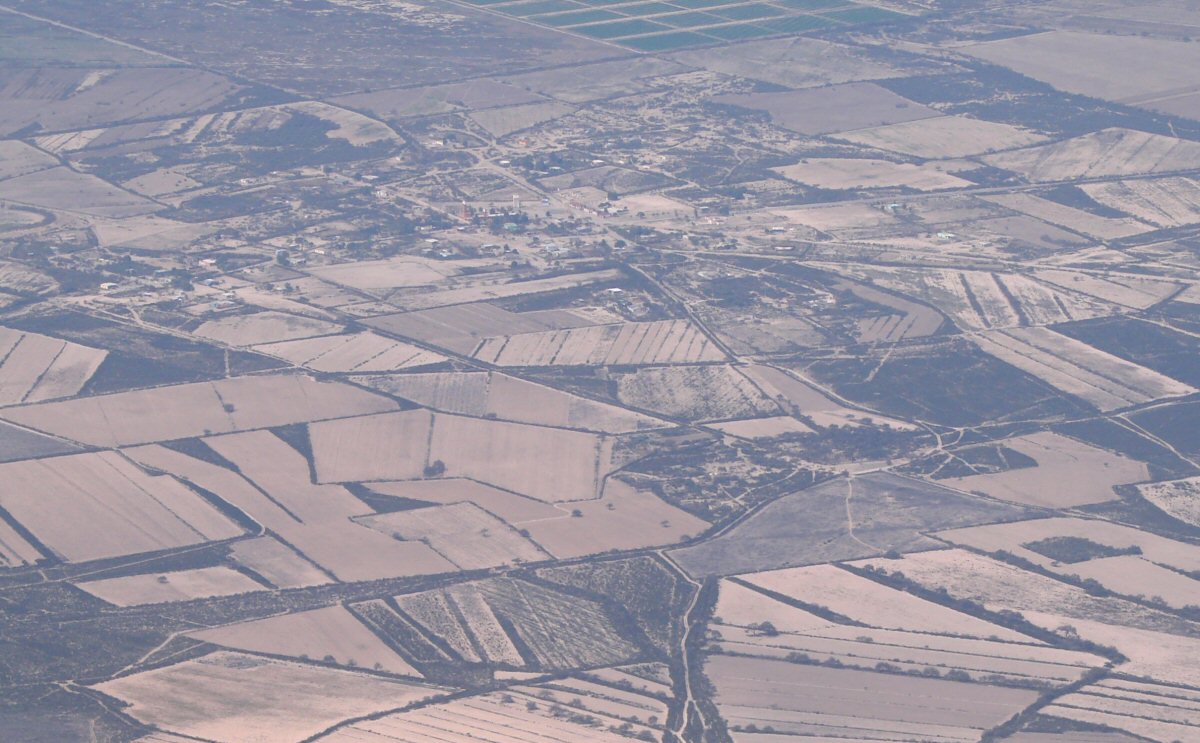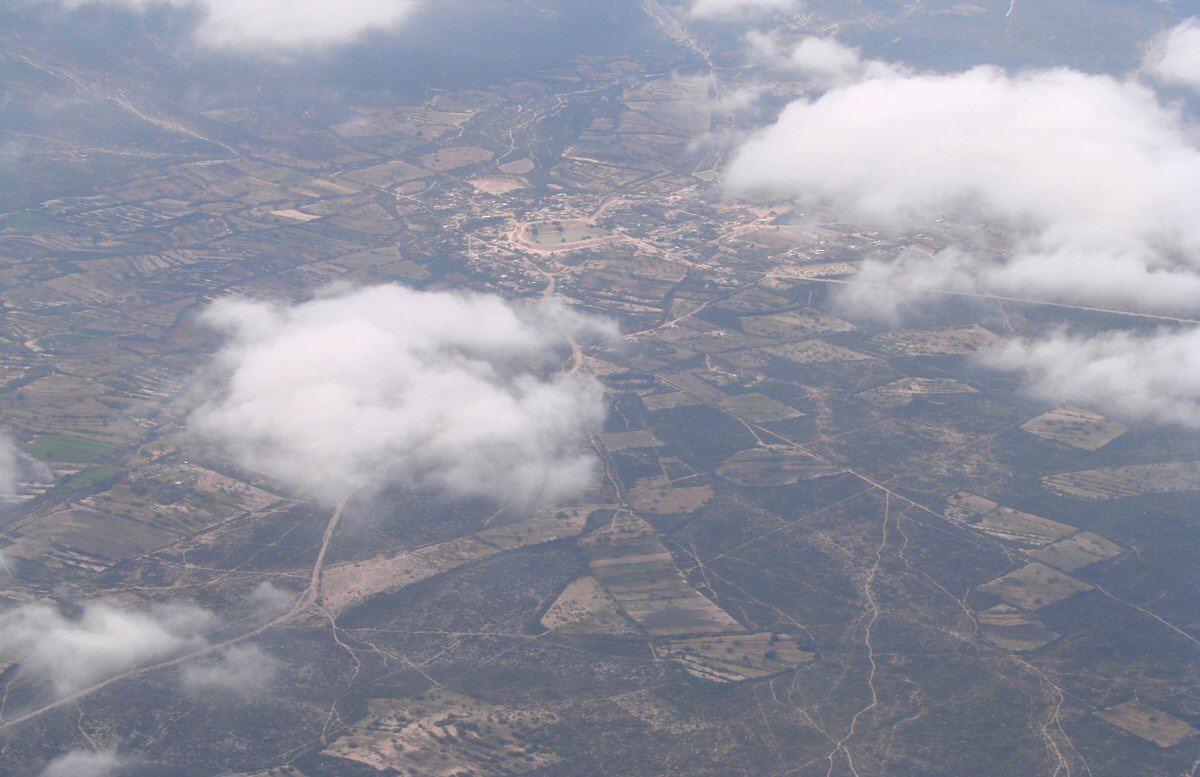 Santa Cruz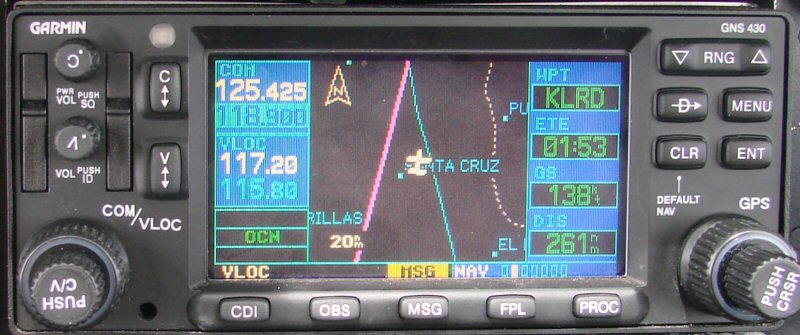 Where we are (KLRD is Laredo)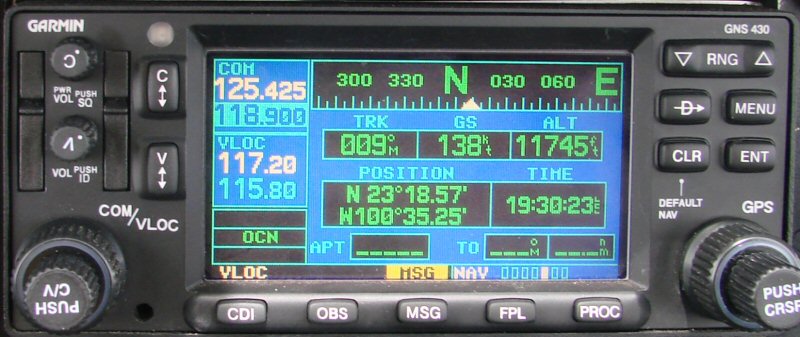 Location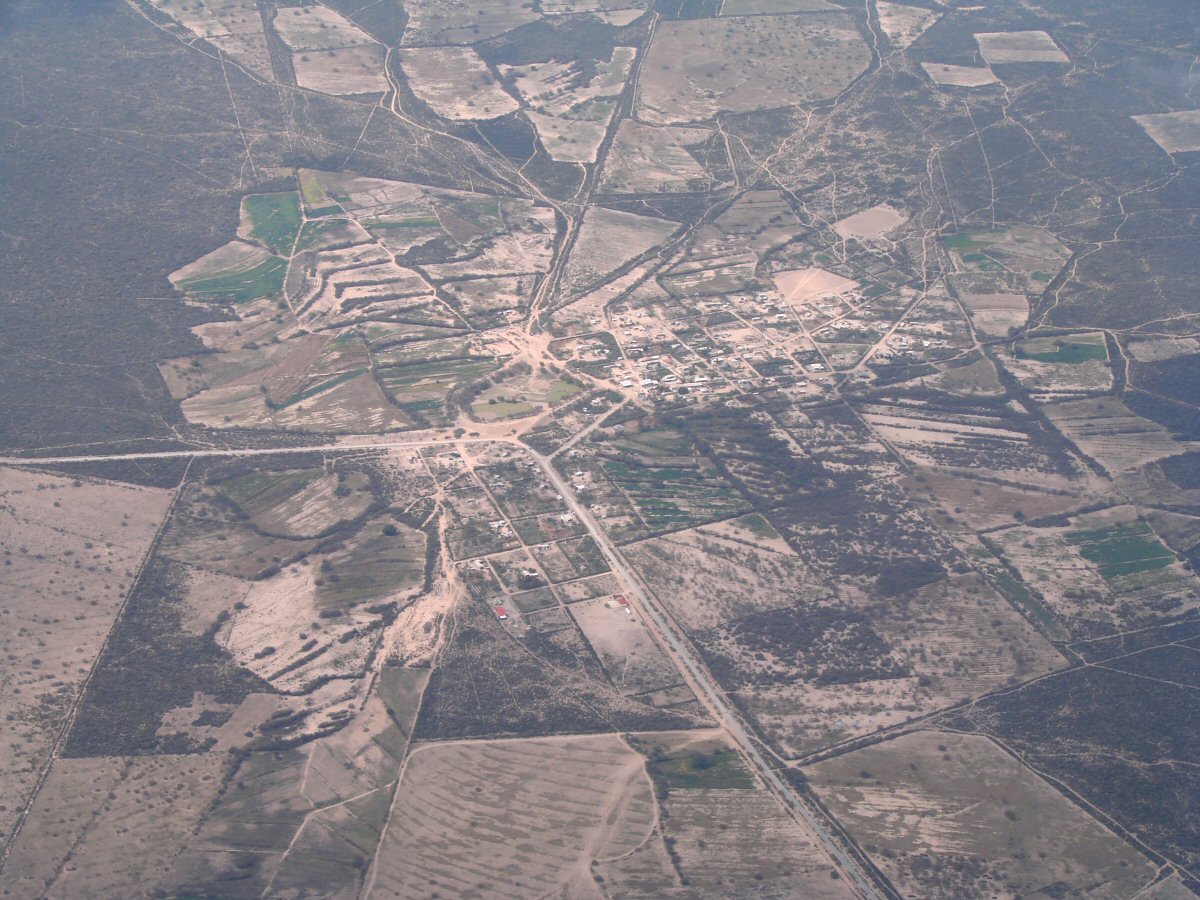 34 minutes into the flight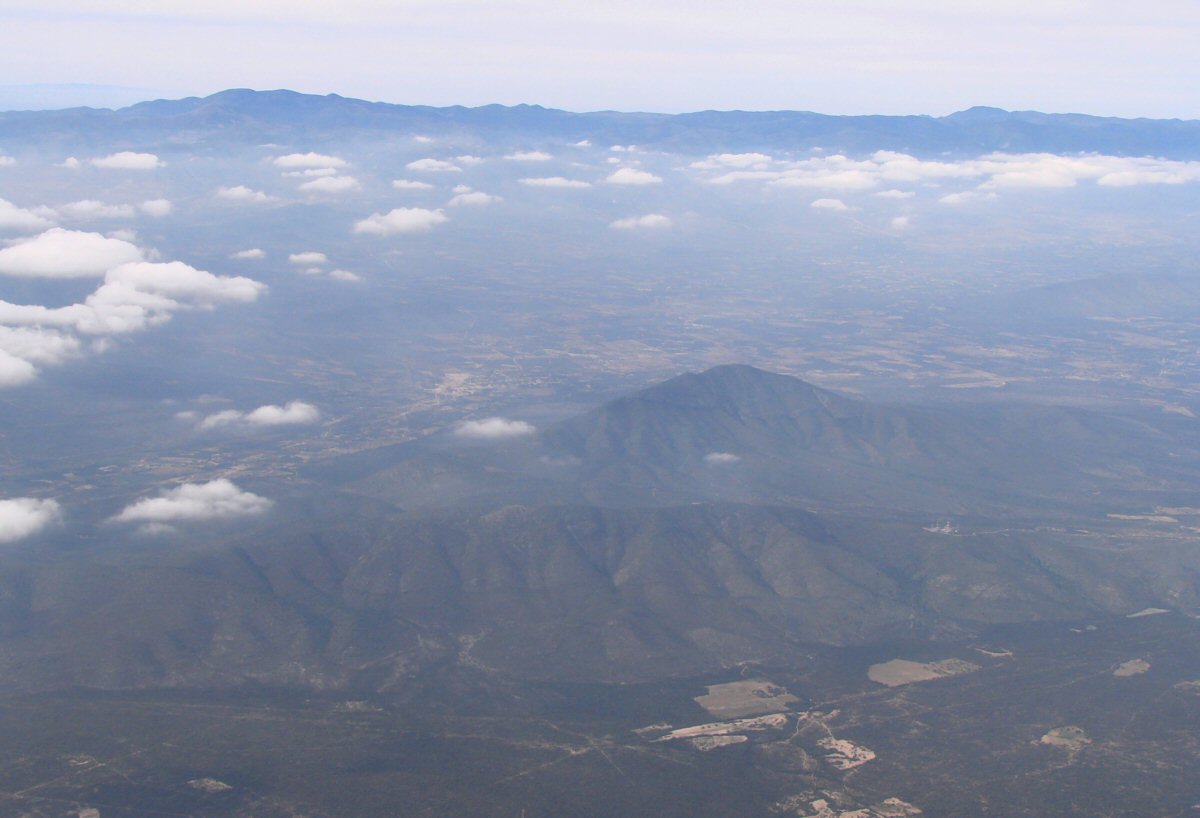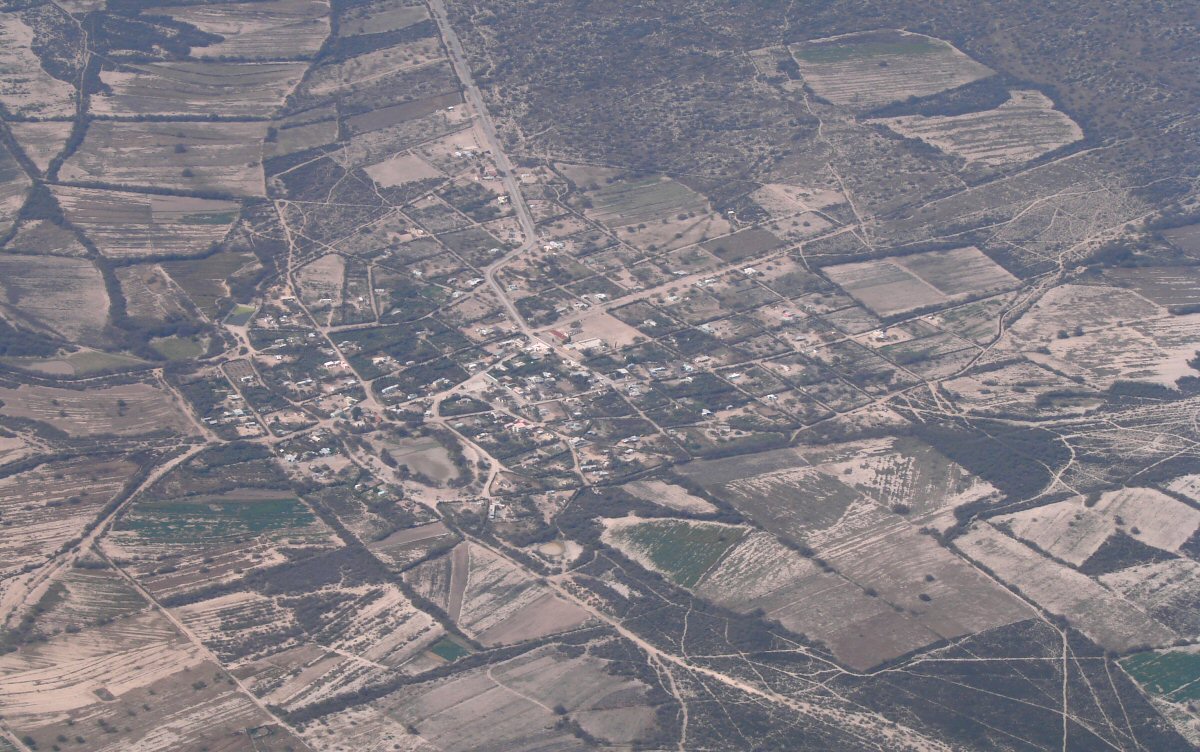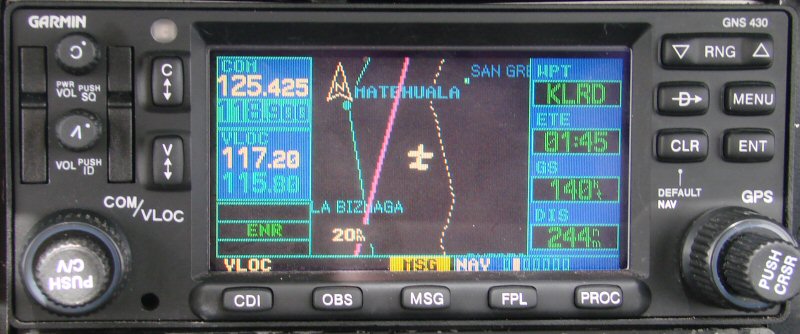 Passing by Matehuala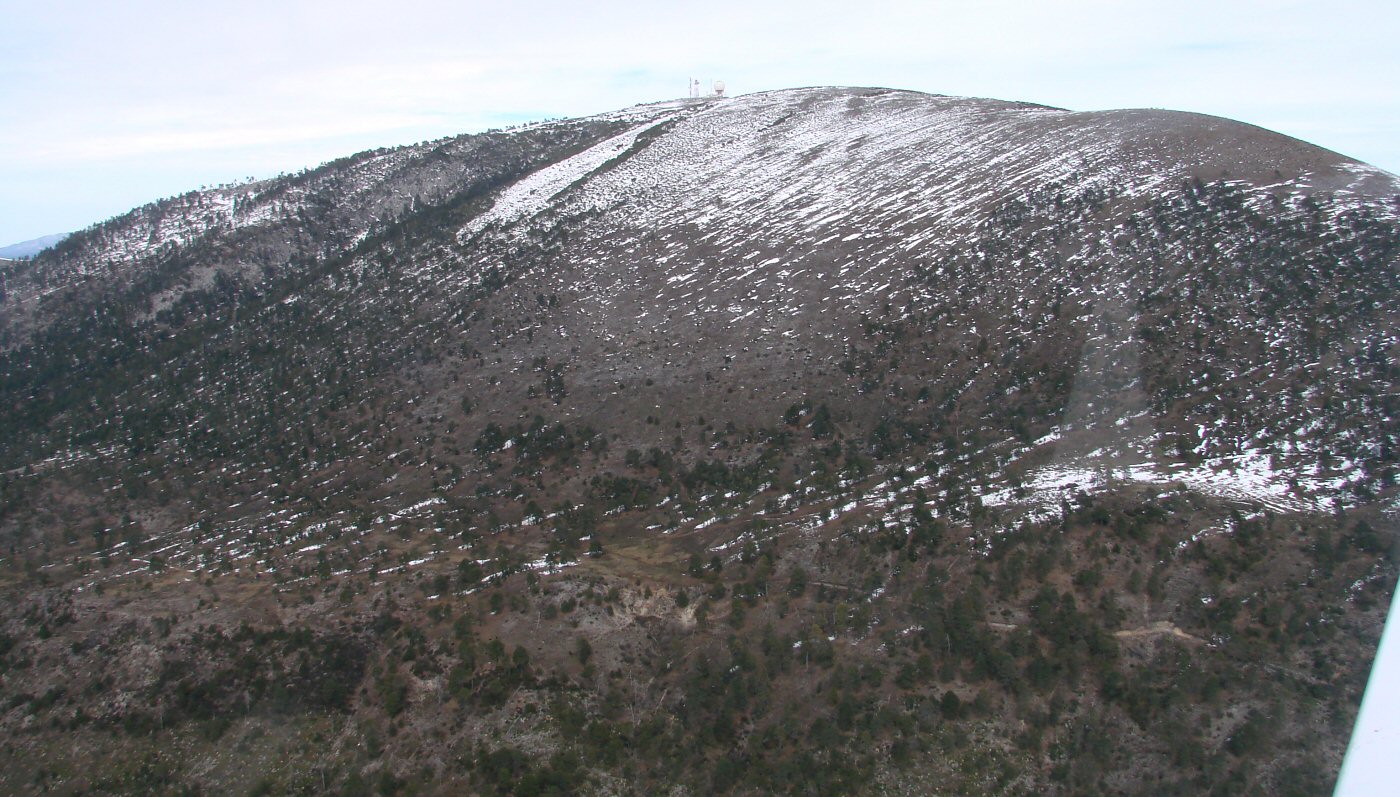 Cerro San Rafael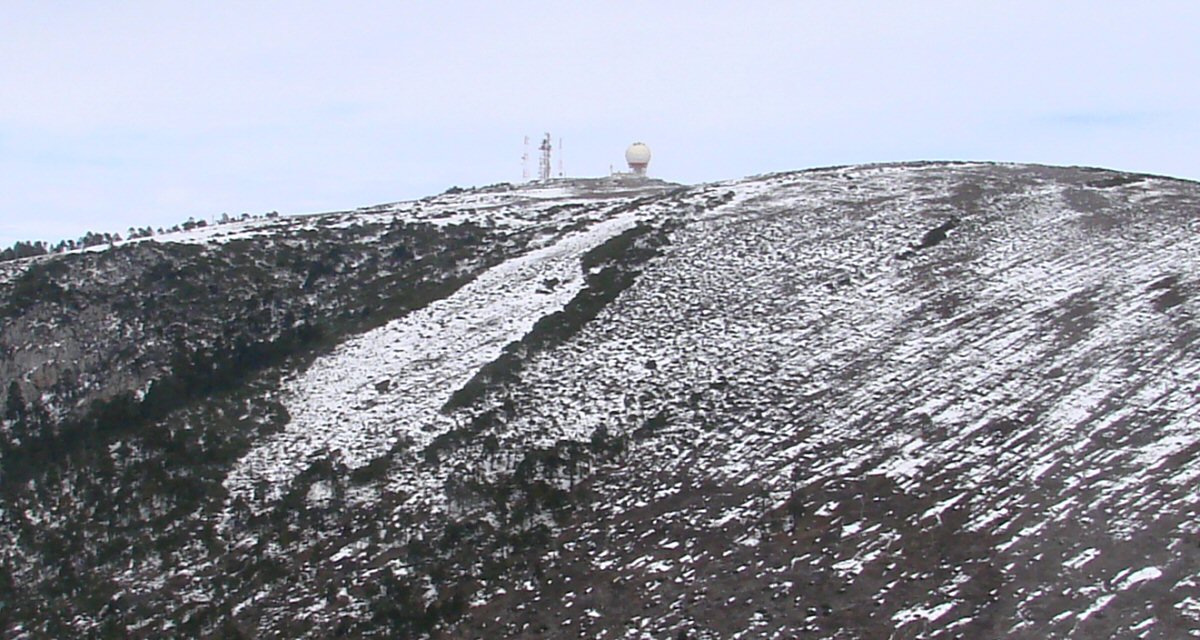 This would be a good spot for doppler radar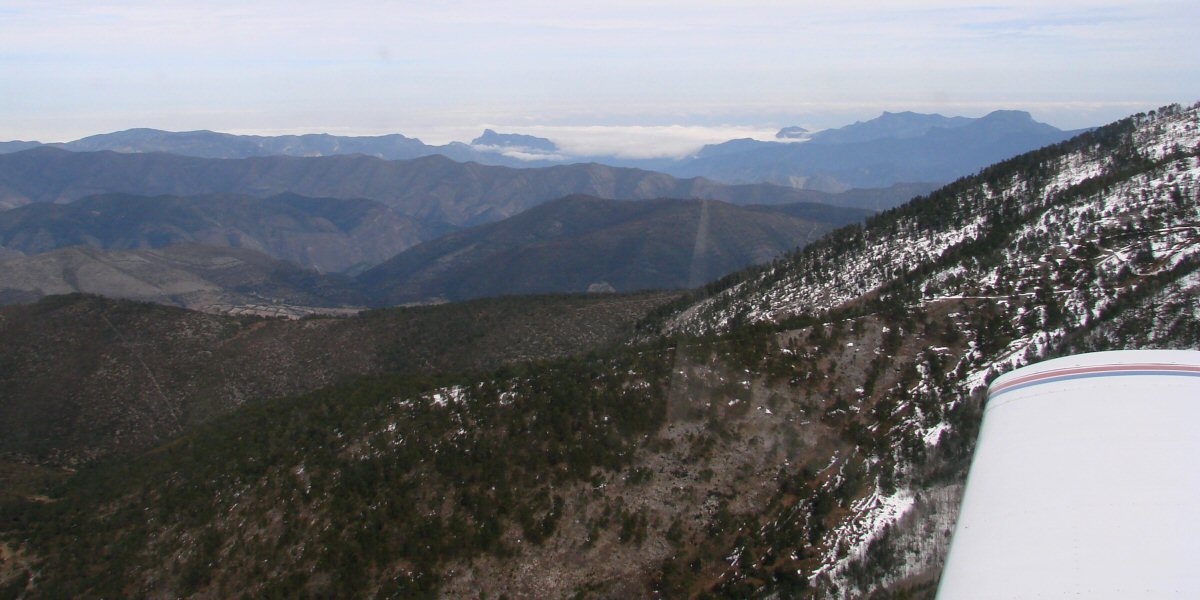 Passing Cerro San Rafael, 1:16 into the flight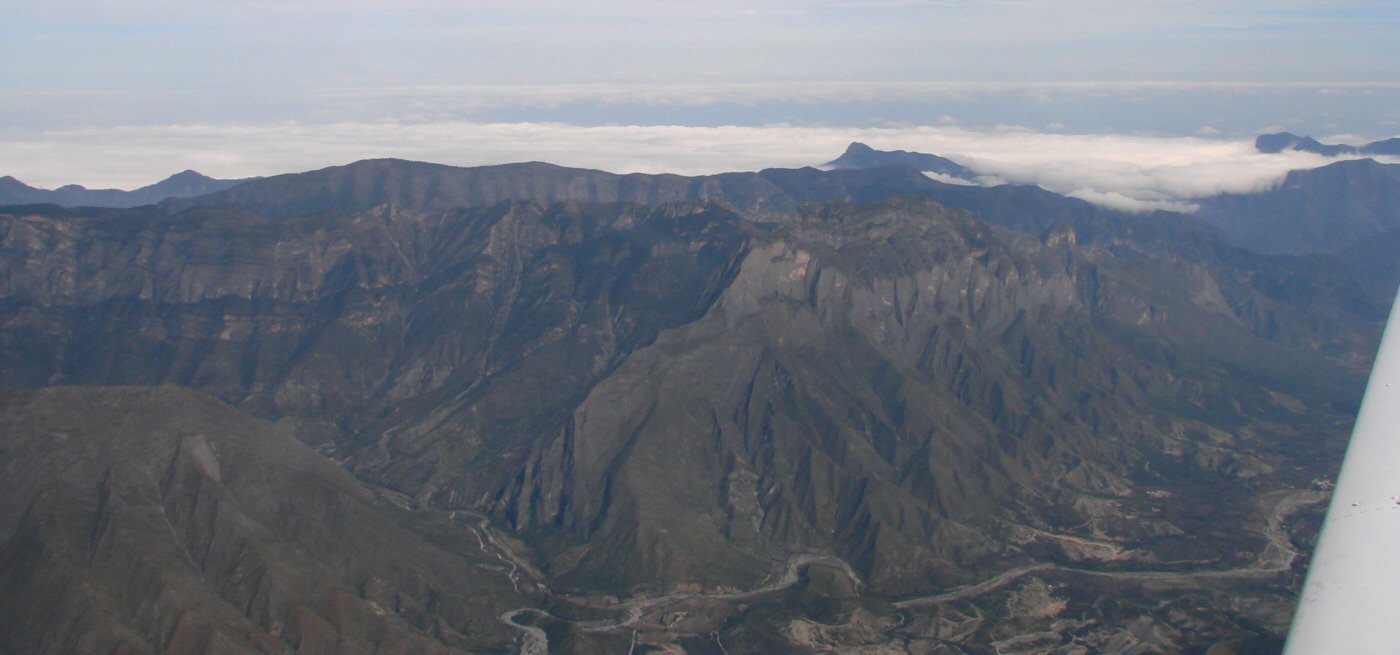 This area south of Monterrey is geologically very interesting. Cartegena is just around the bend to the left and Rayones is 3 miles off to the right. 25.063°N 100.134°W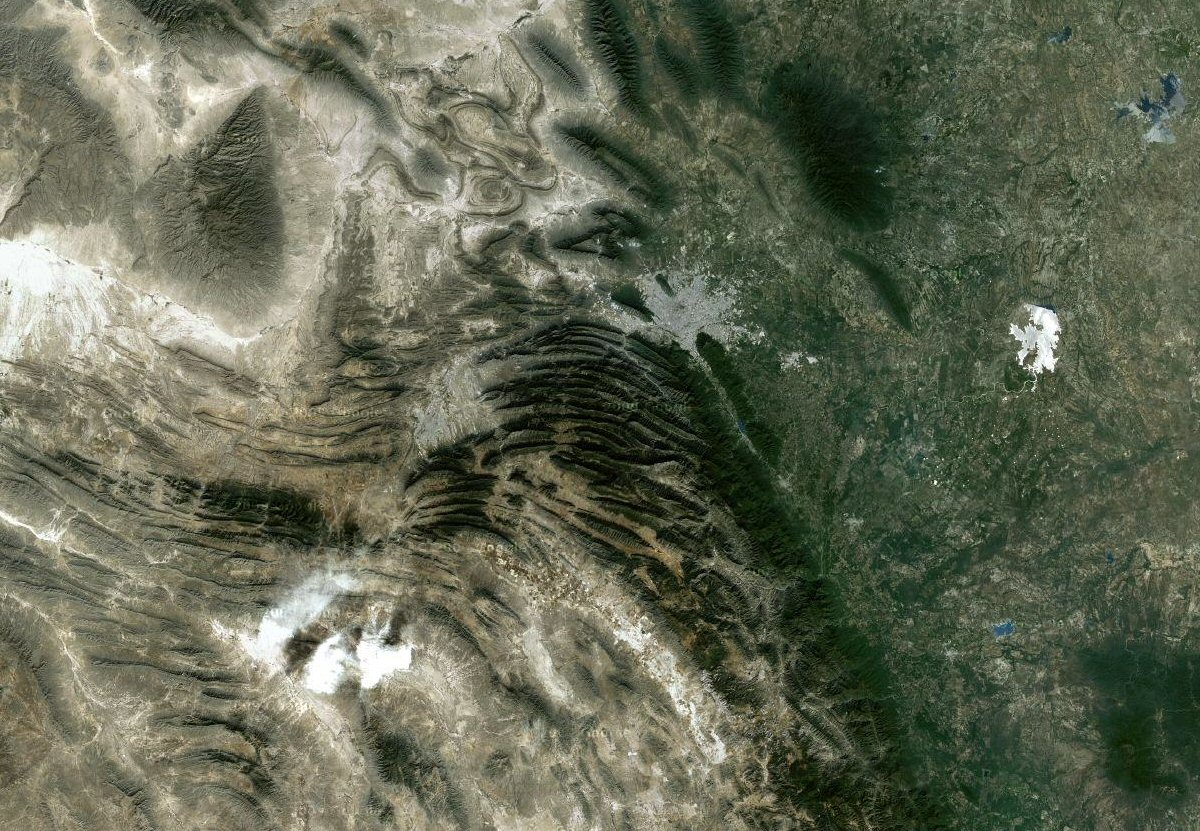 This Google satellite image shows the interesting area at center with Monterrey just to the north.
The photos that follow are from that area.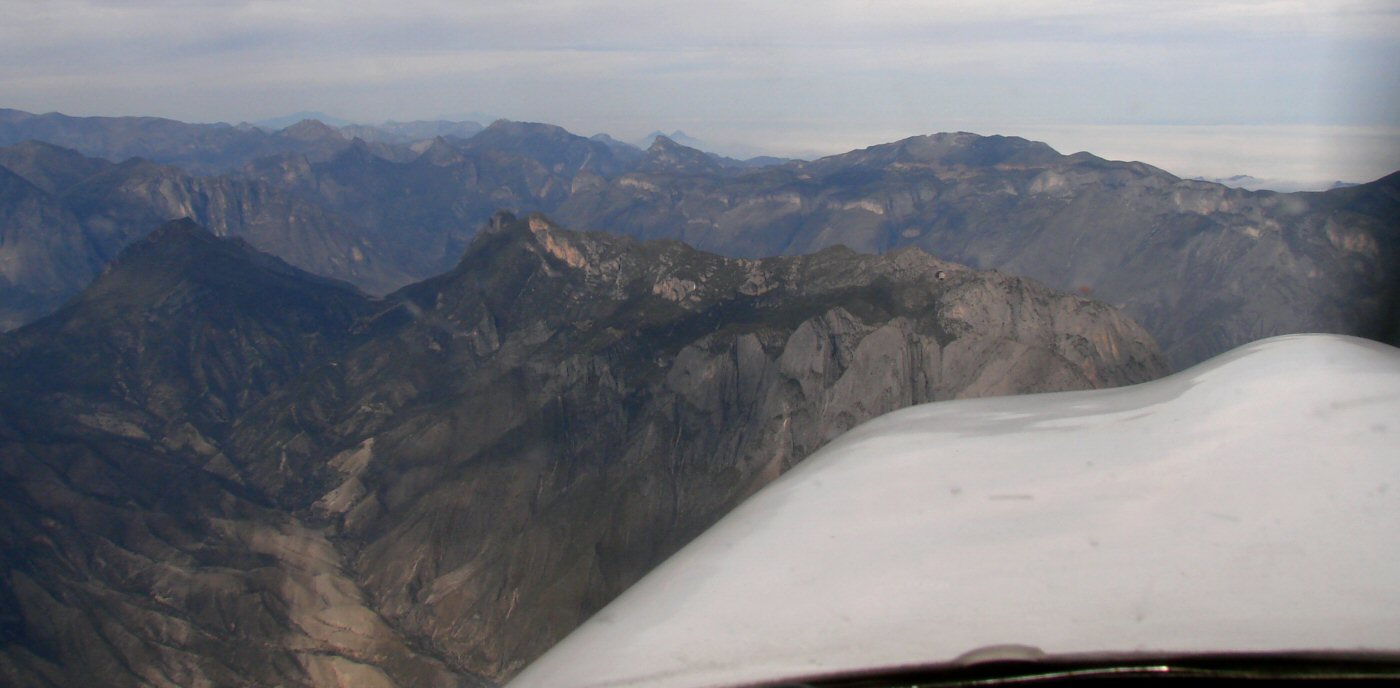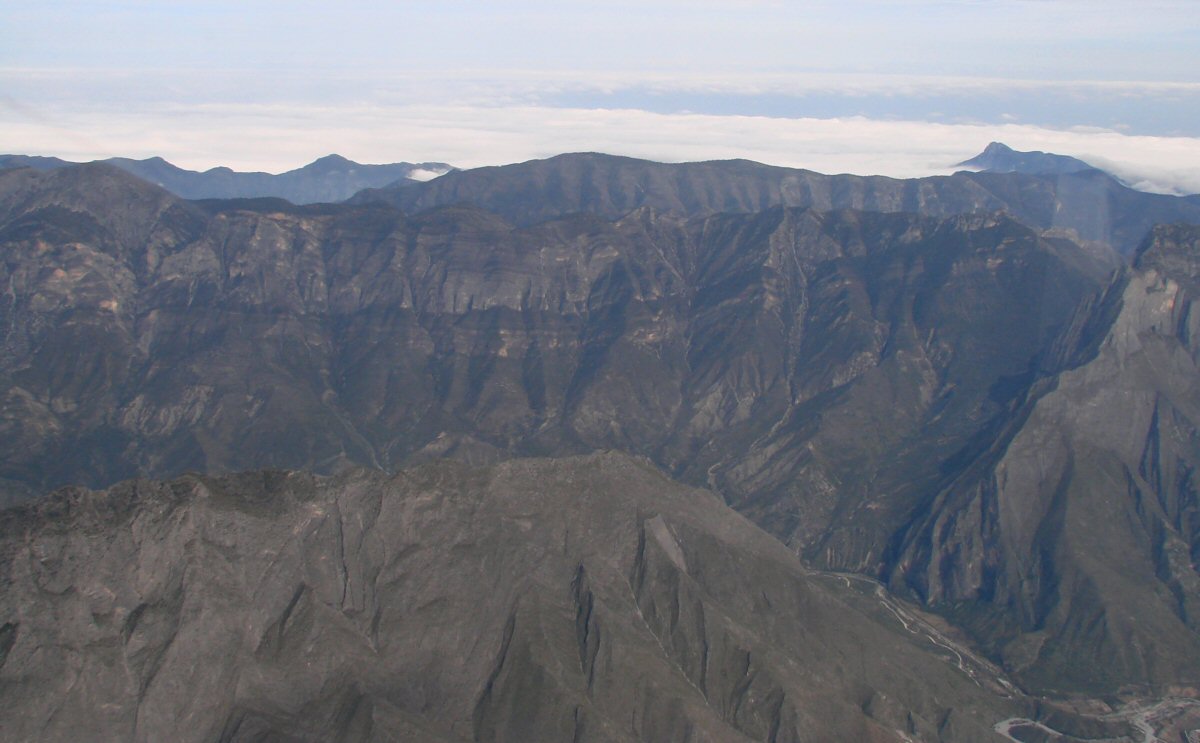 Looking out over the Gulf coastal plain (under a cloud deck)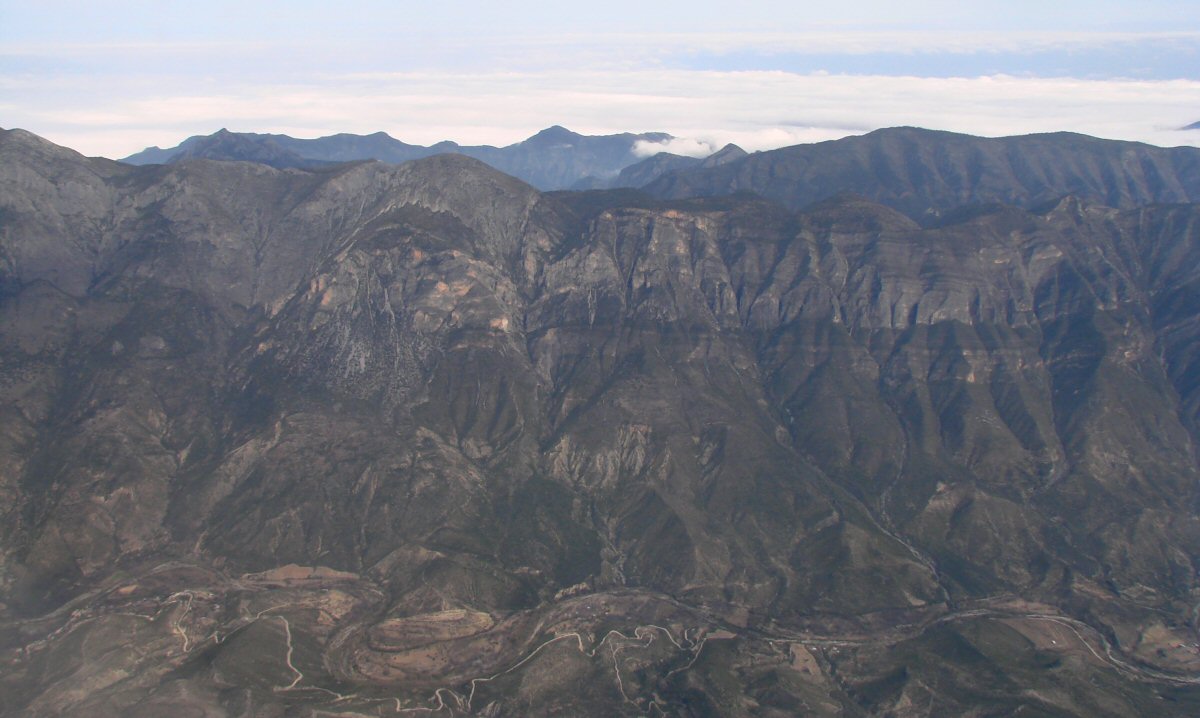 25.110°N 100.134°W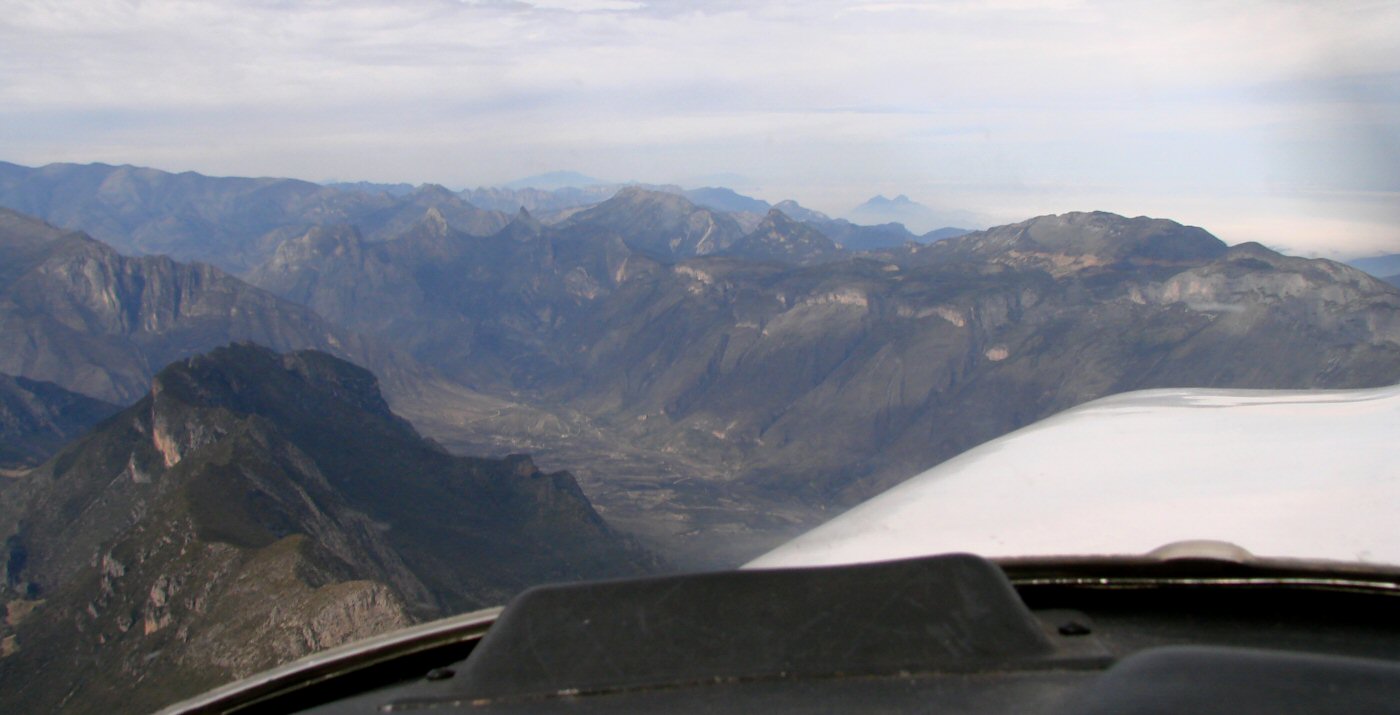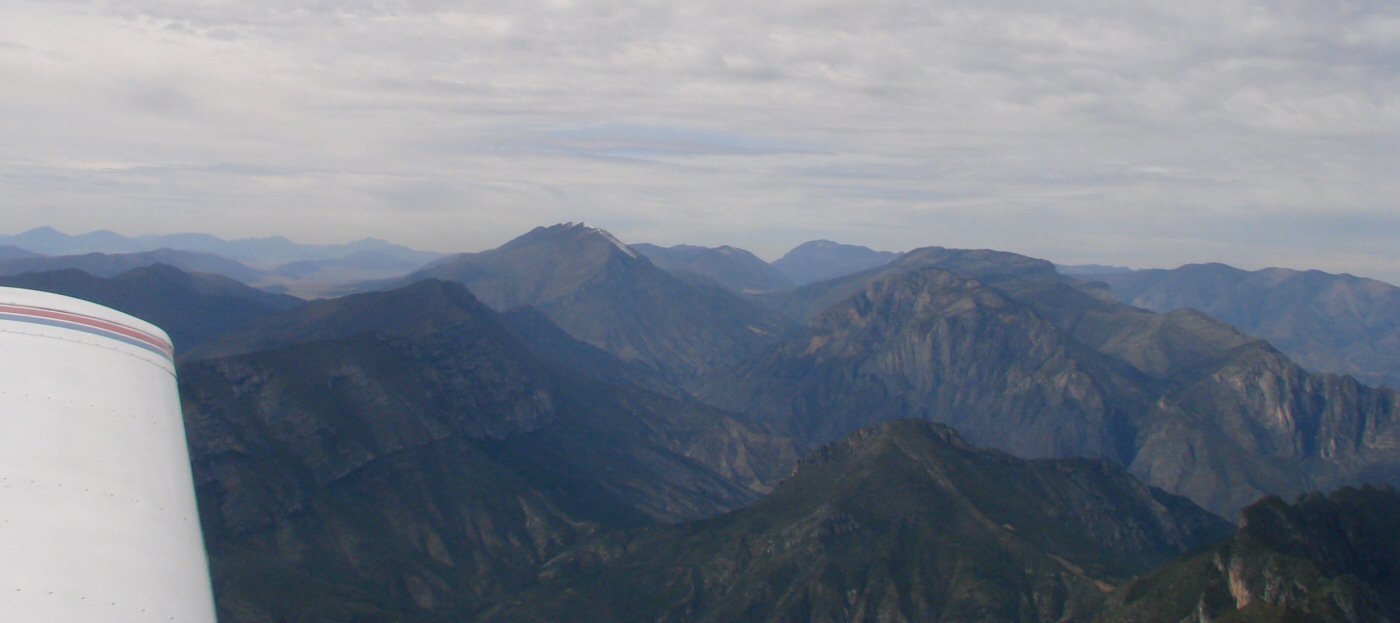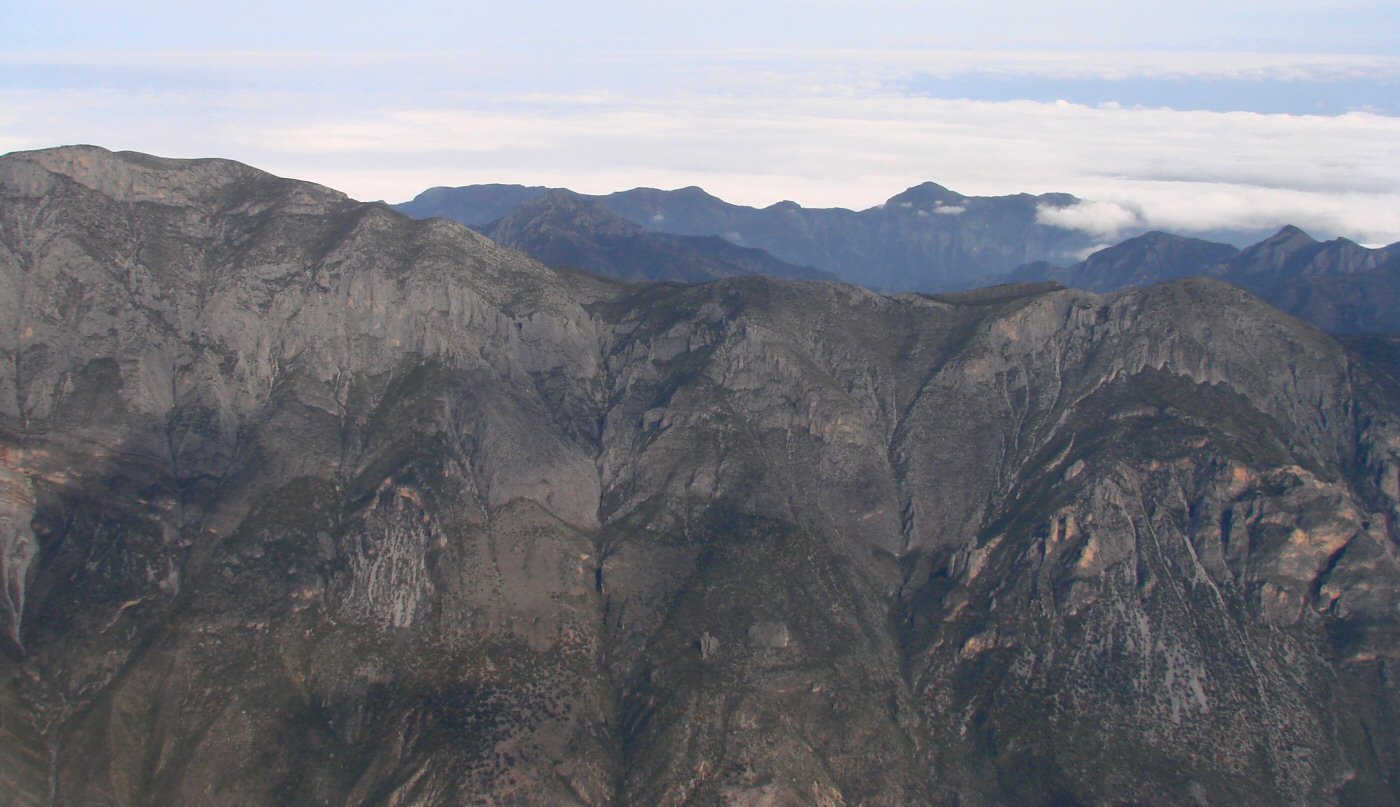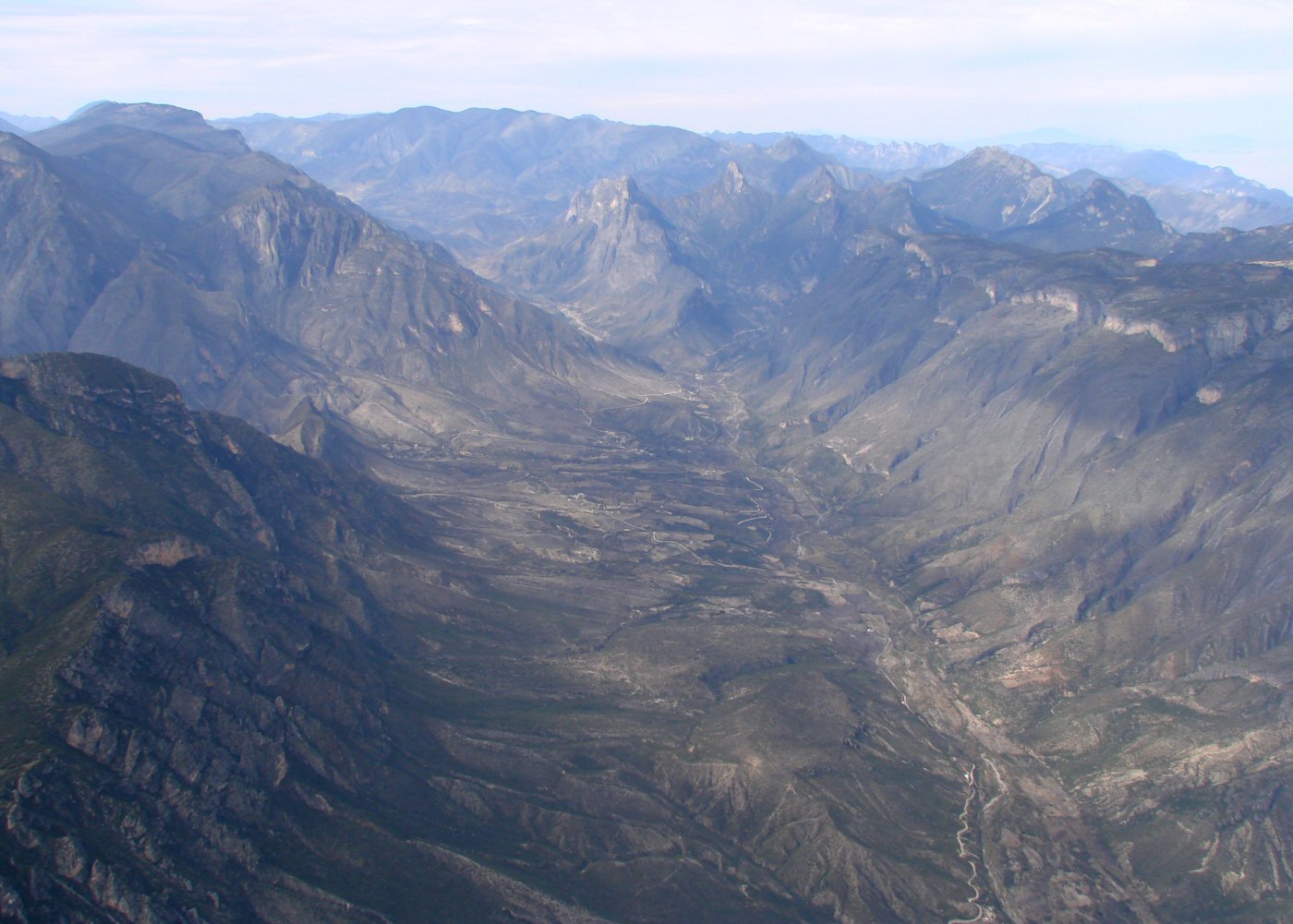 Casillas 25.185°N 100.192°W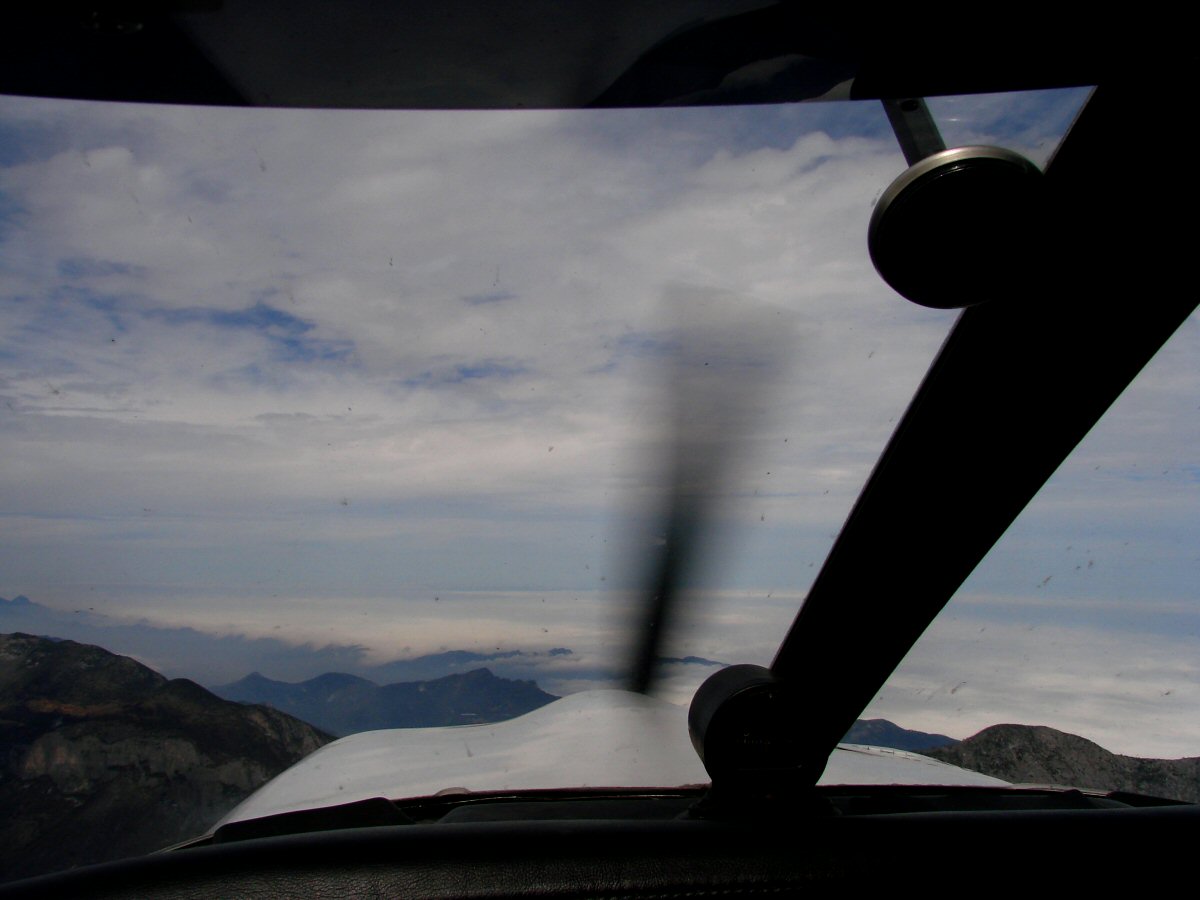 Coming over the last of the hills. Monterrey is under the clouds ahead.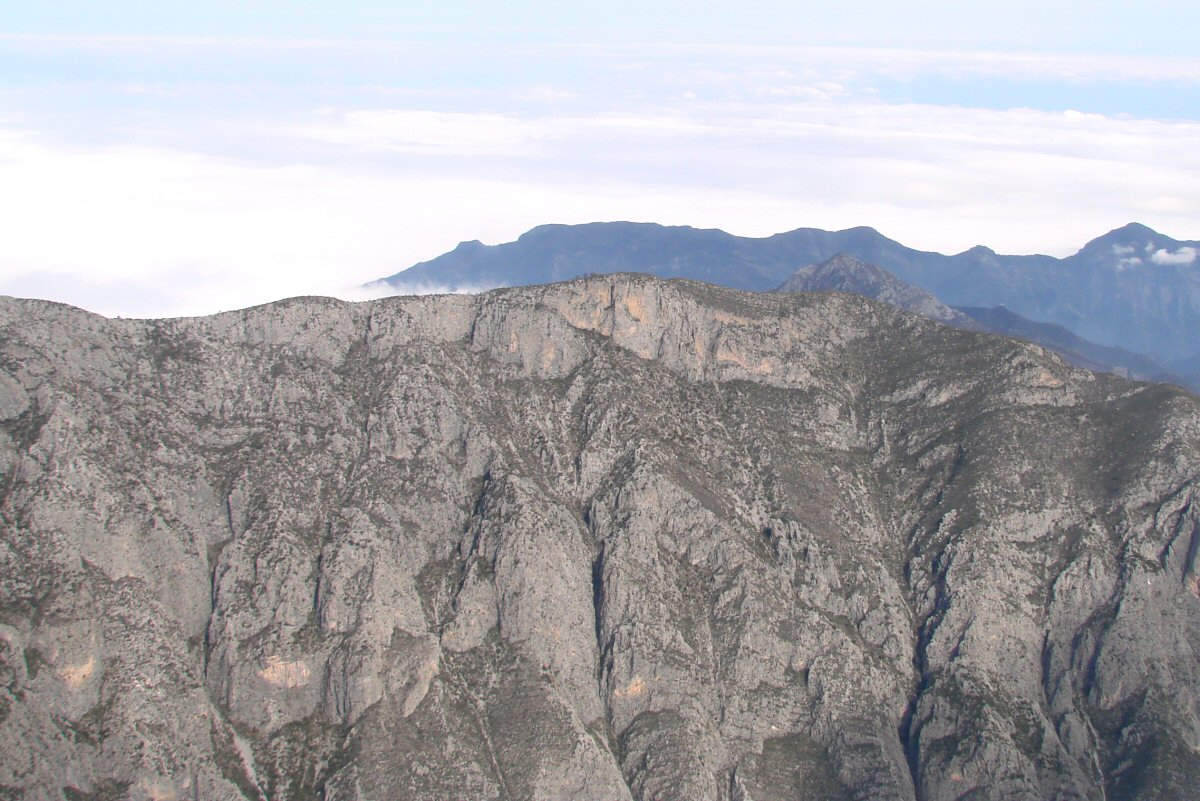 1:23 into the flight. We have slowed down because the Laredo airport is closed for airshow practice.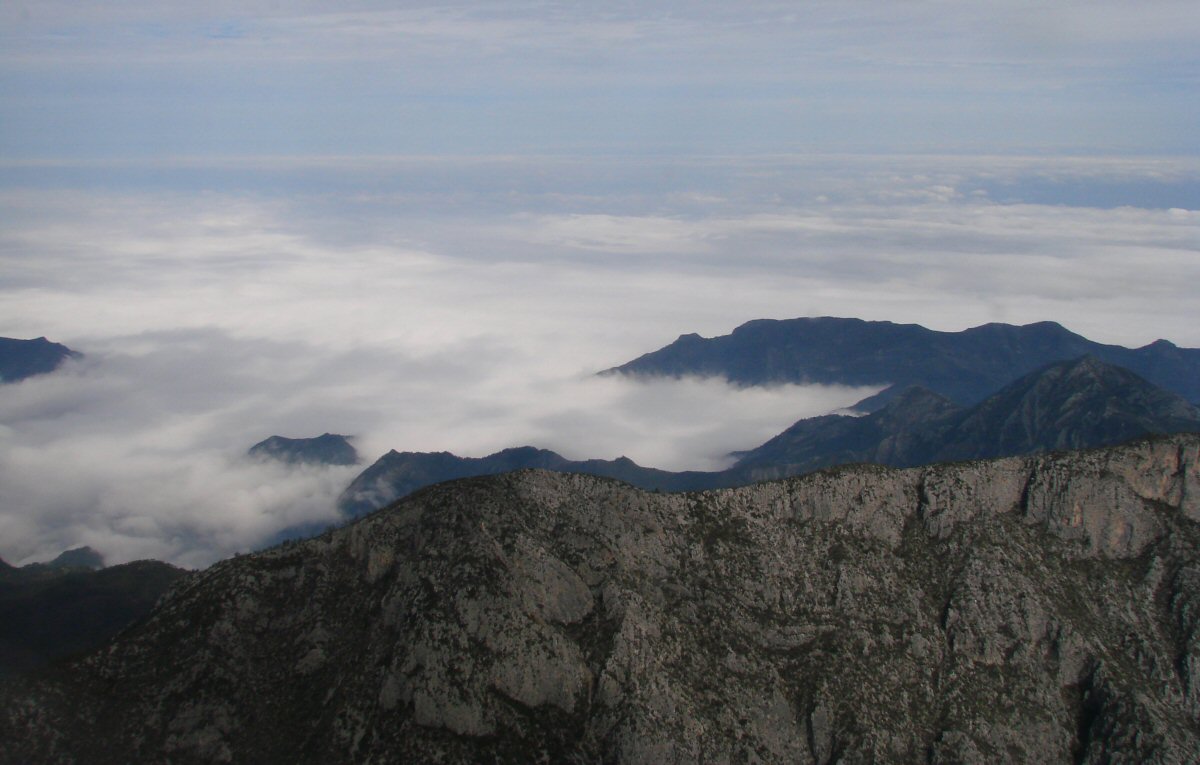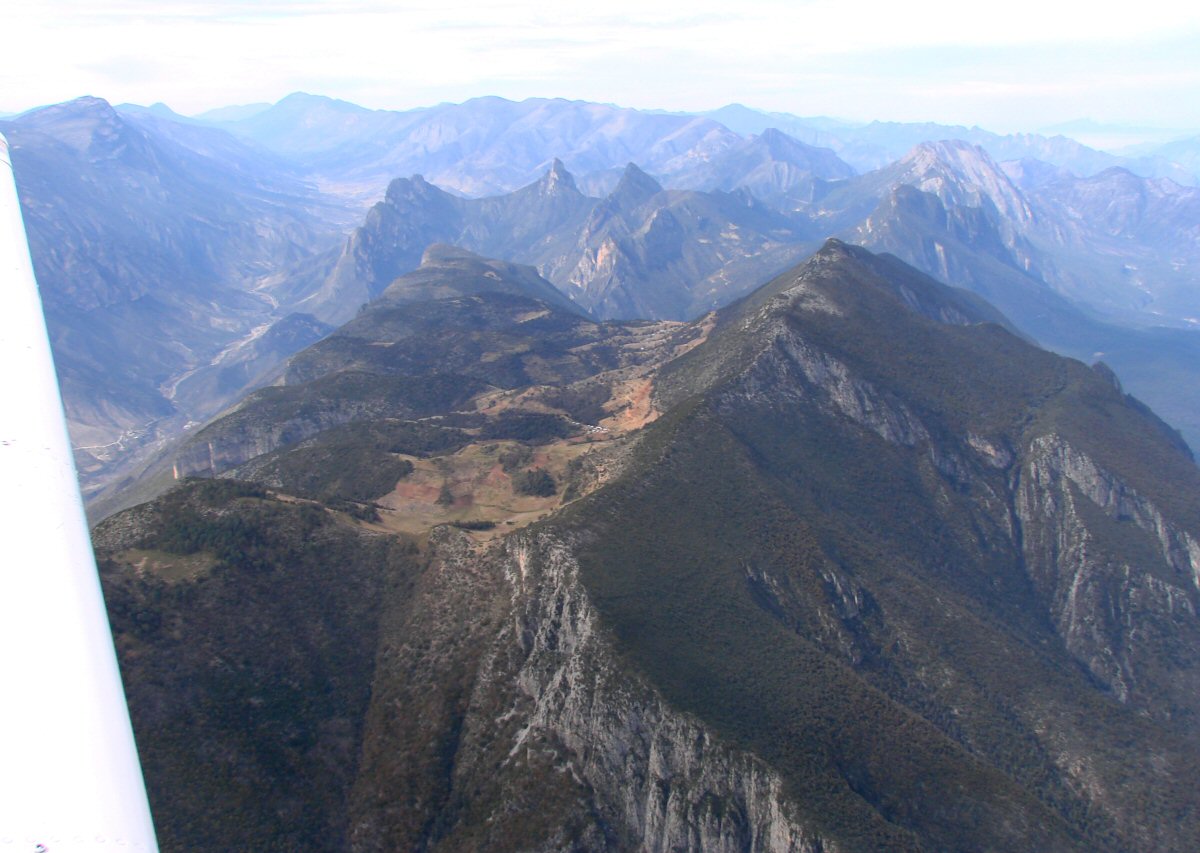 25.206°N 100.164°W
Check back later. I still have a few photos to add.
Return to Flight to Manzanillo, San Luis Potosi to Laredo
---
| Top of page | Main index | Search | What's new |