Home >> Jalisco >> Barra de Navidad >> Playa de Cocos
Playa de Cocos

Although near Barra de Navidad, Jalisco, Playa de Cocos is actually in the state of Colima.

GPS 19°10.236'N 104°39.665'W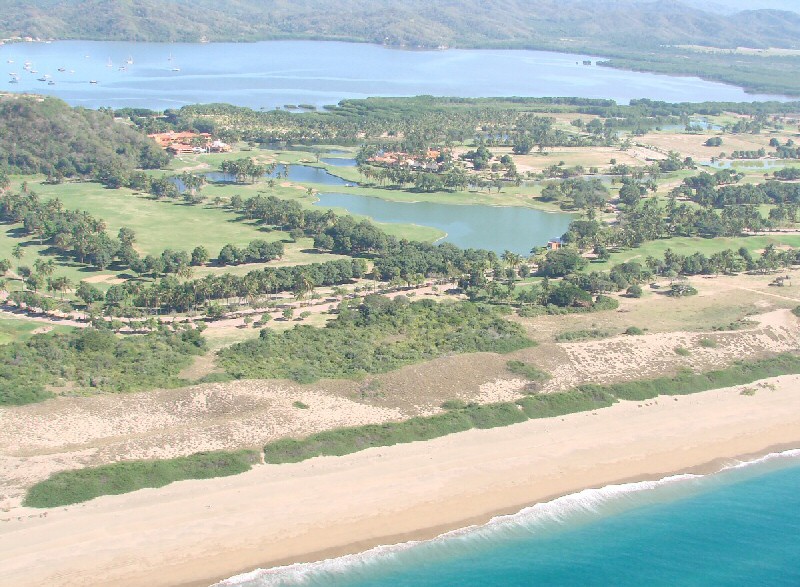 Playa de Cocos with Grand Bay Golf Course and Laguna de Navidad in background. More Aerial Photos
Playa de Cocos is a 14-mile long beach directly facing the Pacific Ocean. It is located on the south side of Isla Navidad, which is not really an island but a peninsula. The beach is actually in the state of Colima while the rest of the peninsula is in Jalisco. The beach is accessed by the Isla de Navidad road which intersects highway 200. Waves are strong and the beach is fairly steep, making the beach unsafe for swimming.
Home for Sale: Casa Alegria (315) 100-6789. 4 bedrooms, 4 baths, swimming pool, gymnasium, garage. (12/14)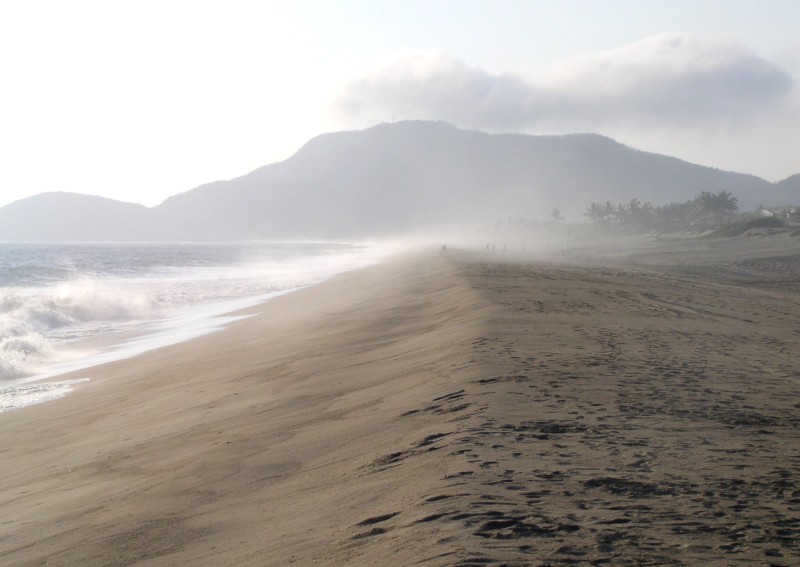 The waves hit hard against the steep beach sending salt spray inland.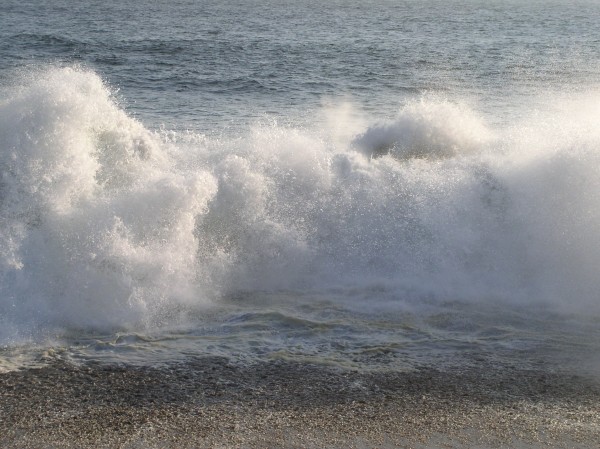 Wave breaking close in on Playa de Cocos.
---
| Top of page |