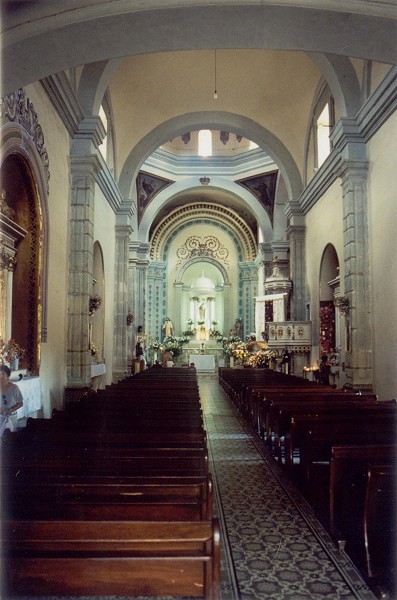 The Dominican church was established in Oaxaca in the 1570s. The early structures repeated sustained earthquake damage. The present day church building was completed in the mid 1600s. The massive walls have allowed this building to surface numerous earthquakes. This type of construction is reminiscent of other surviving churches in the city of Oaxaca. The interior is richly decorated with densely ornate artwork.

The photo at left, I believe, is the interior of a building next to the Santo Domingo.

Also located in the 4-block complex is the museum Santo Domingo Centro Cultural.