Jeff Pounds
| Main Page | Hire Us | Contact Us | Event Schedule | Where We've Been | About Tomzap | Listen to Music | Watch Videos |
| Set List | Download Ringtones | Buy T-shirts | San Gabriel Park | Elizabeth Milburn Park | Leander Car Show | Our Equipment |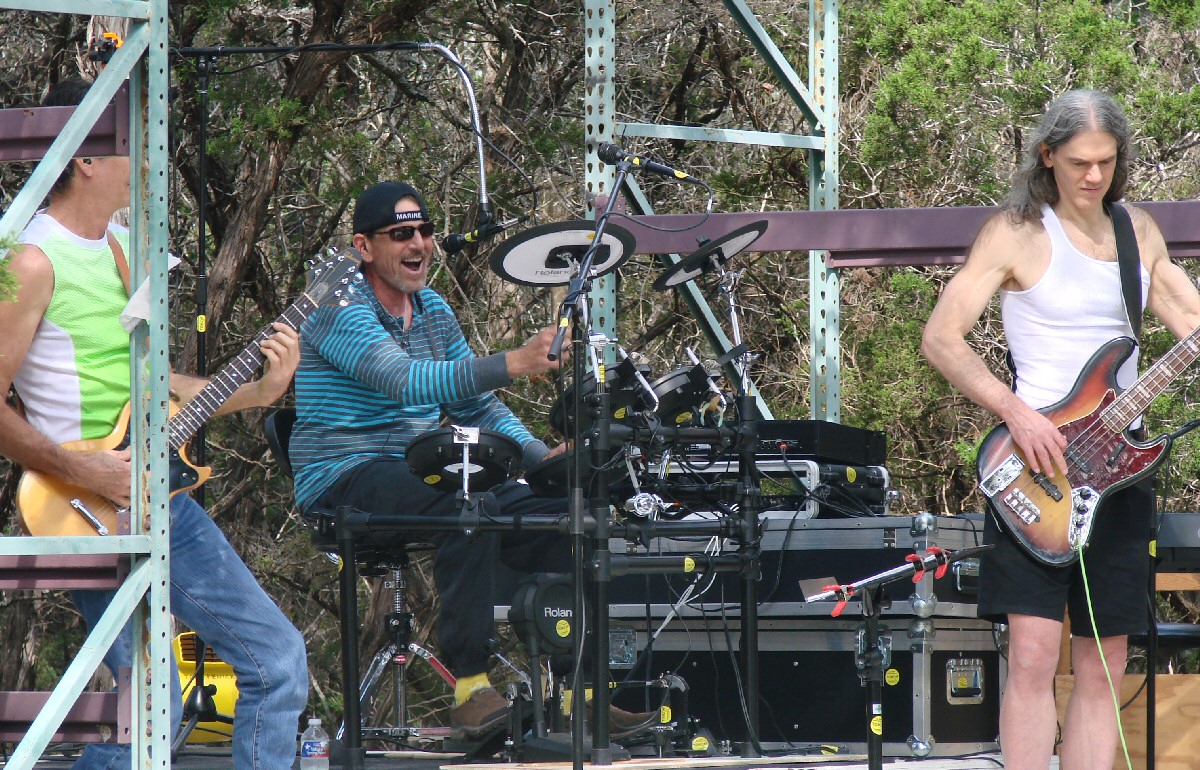 Tomzap playing at Steve's Place in Wimberley, October 26, 2013
Jeff Pounds passed away on December 9, 2014, after battling liver cancer for 2-1/2 years. Jeff, Rodger Hutchins, and Tom Penick formed the band, Tomzap, in May 2011. Tomzap played in the San Gabriel Park in Georgetown and the Leander Car Show, and various other places up until June 2013. Jeff played the drums, played the flute and harmony and lead vocals for Tomzap. He also provide spirit for the band. We miss him.
In May of 2012, Jeff was diagnosed with liver cancer and given 4 to 12 months to live. The doctor said there were no practical treatments and even though he was not yet in pain he got Jeff started on pain medication in order to "get ahead of the pain". A second doctor felt the cancer was operable and in September 2012 Dr. Declan Fleming removed the tumor from Jeff's liver. Recovery was somewhat complicated by Jeff now being addicted to the pain medication from the first doctor. But the cancer was gone until November 2013. Jeff started chemotherapy with Sorafenib which has the effect of knocking down the tumor but resulting in the appearance of numerous smaller tumors. The treatment was stopped in May of 2014. There were no more options for conventional treatment. Jeff did qualify for an experimental chemotherapy treatment at the UT Medicine Health Science Center in San Antonio. The experimental treatment was stopped in October 2014 after it was determined to not be helpful.
Here are a few more photos.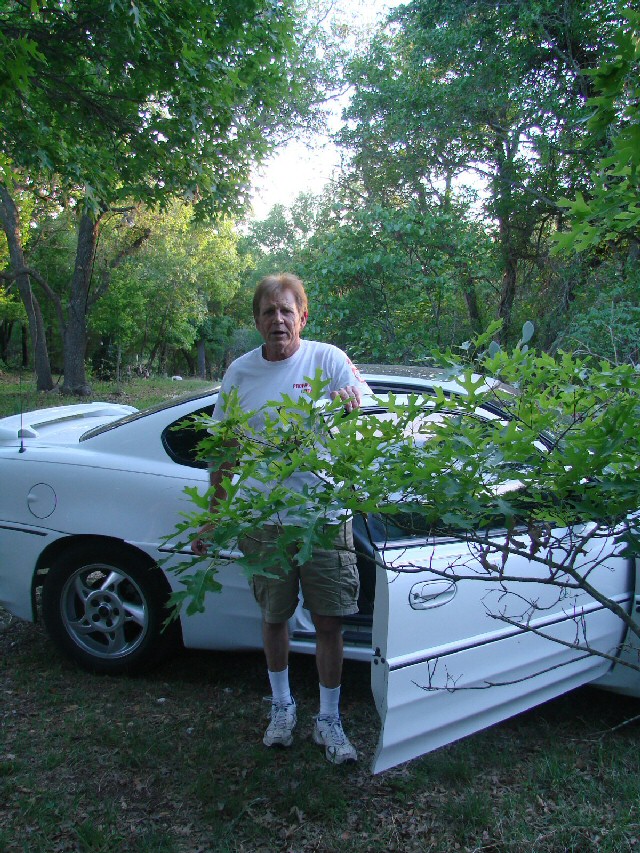 Jeff showing up for practice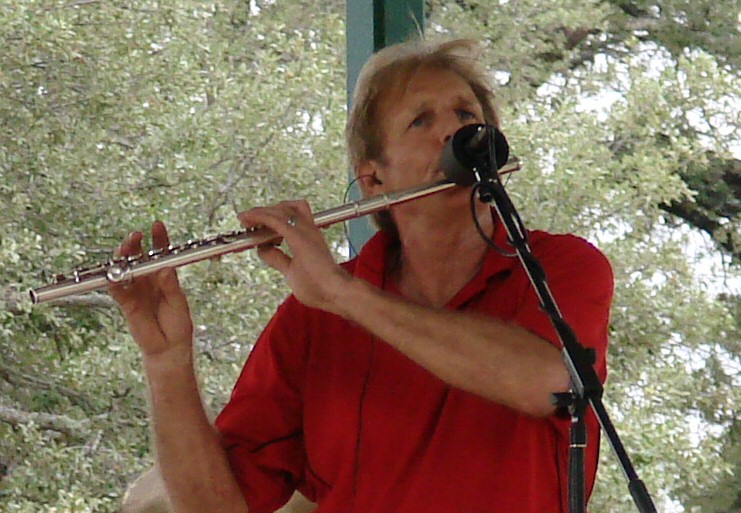 Jeff playing flute at the Gazebo in the San Gabriel Park in Georgetown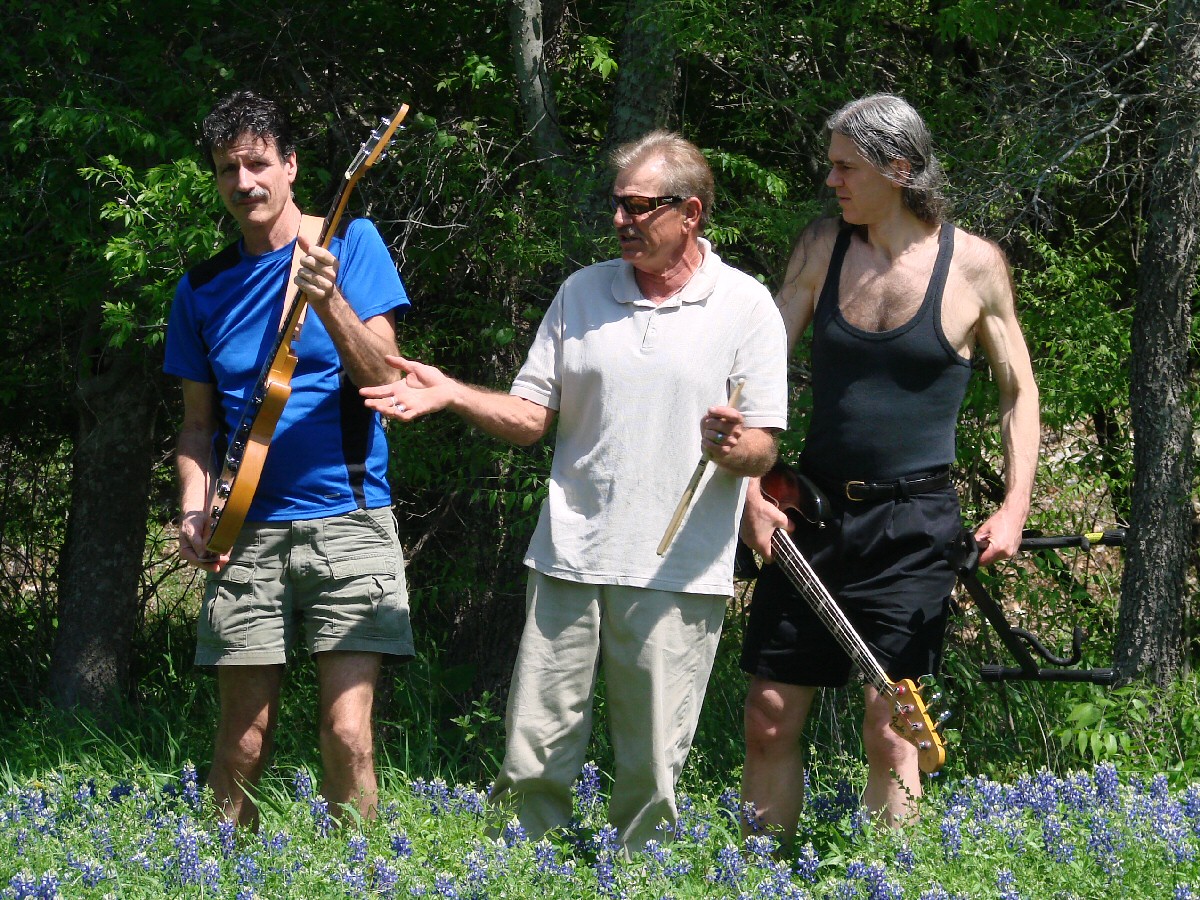 Yes, we're going to take a picture in the bluebonnets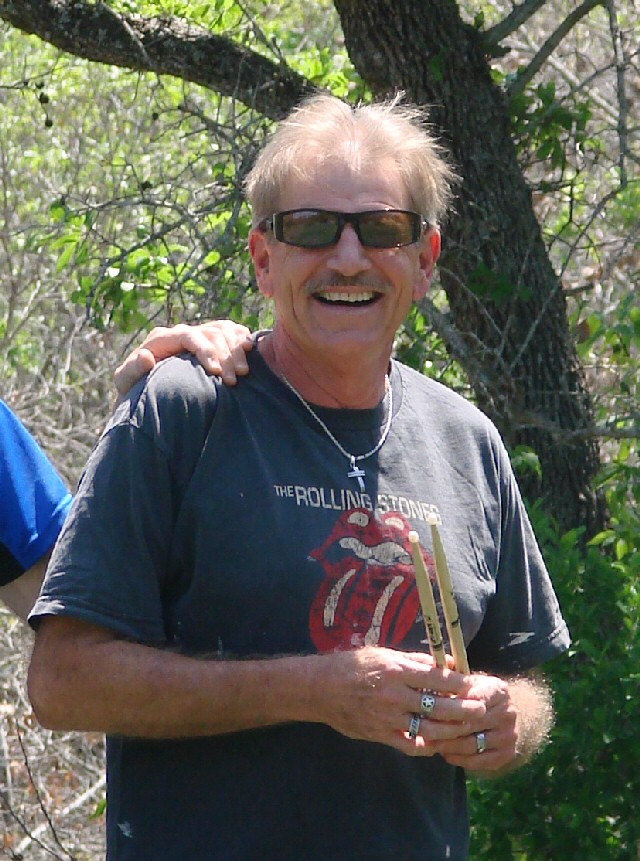 Jeff Pounds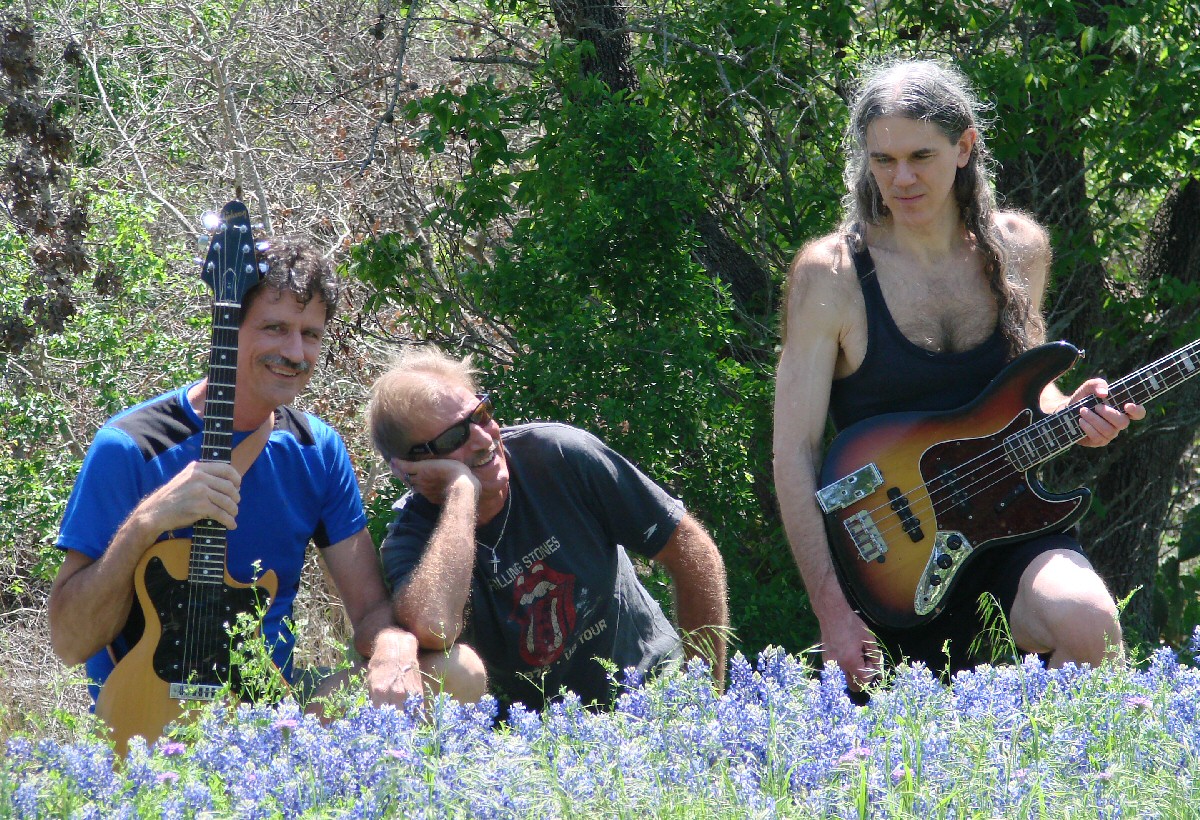 Here we are. Rodger doesn't really like the outdoors.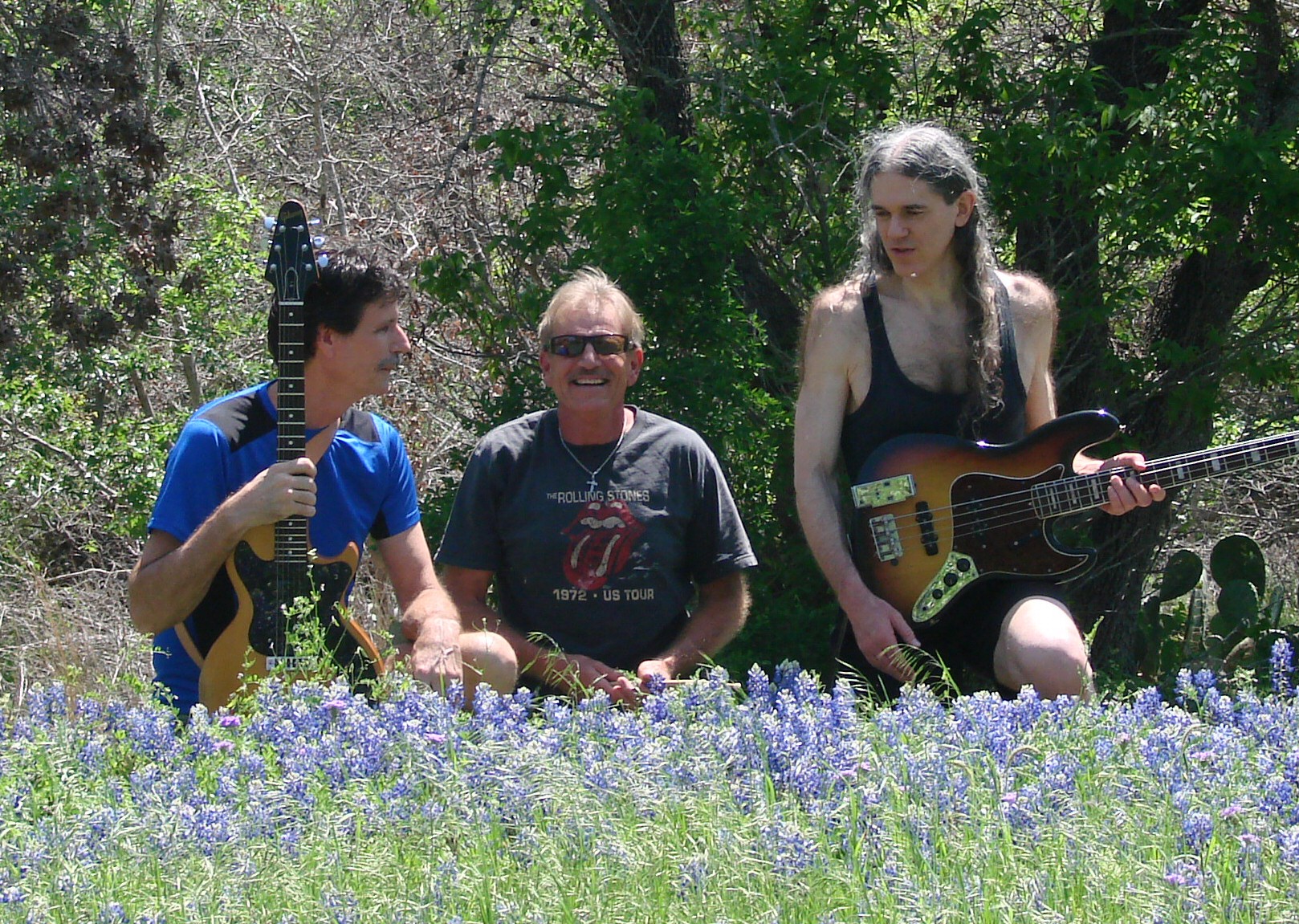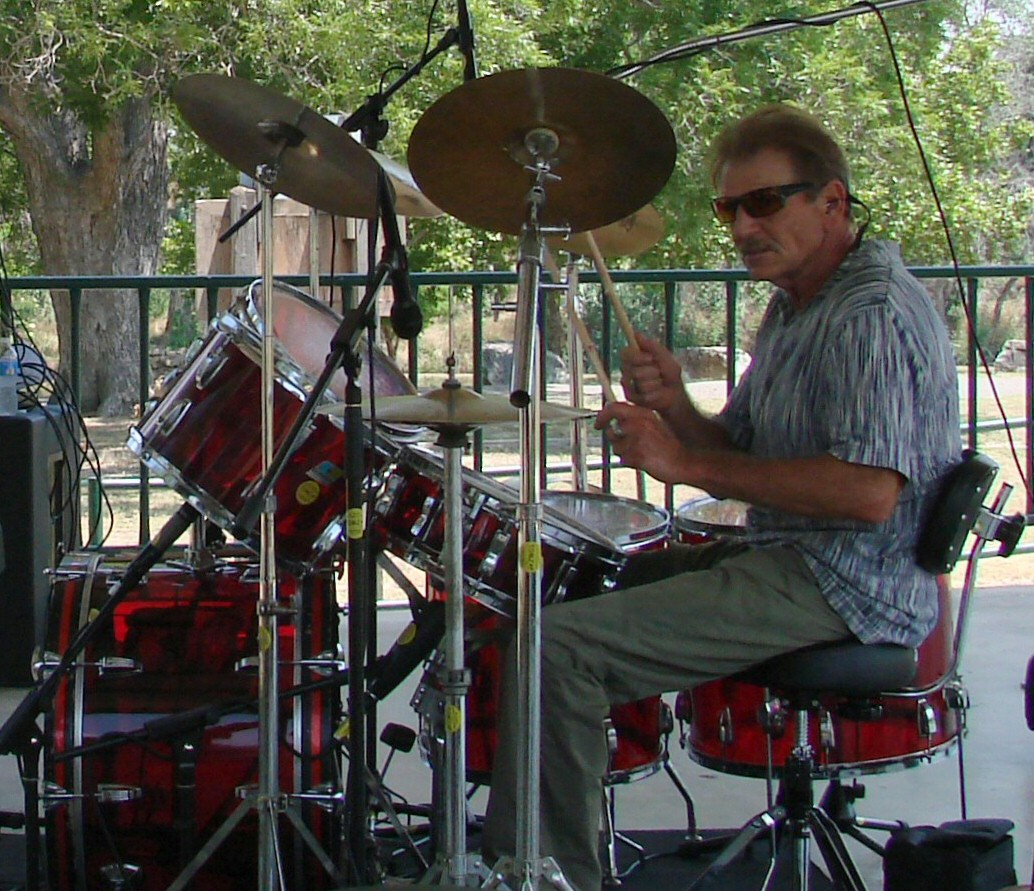 Jeff playing his red Ludwigs, which Tom bought from him the 1970s and preserved
| Main Page | Hire Us | Contact Us | Event Schedule | Where We've Been | About Tomzap | Listen to Music | Watch Videos |
| Set List | Download Ringtones | Buy T-shirts | San Gabriel Park | Elizabeth Milburn Park | Leander Car Show | Our Equipment | Top of Page |