Home >> Oaxaca >> Huatulco >> Trailer Park Los Mangos
Trailer Park los Mangos

carretera Santa Crúz
Bahía Tangolunda 1km
Trailer Park los Mangos is closed and is for sale.
And yes, there are mango trees here. I once stopped here after collecting lobster. The kitchen prepared them for us. Los Mangos is located on the north side of Boulevard Benito Juárez just east of Santa Cruz Huatulco.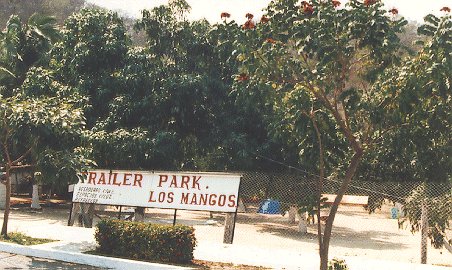 It is also possible to park your RV near a public beach at the Huatulco Trailer Park between the Hotel Quinta Real and the golf course. There are showers and restrooms, but there are no electricity or sewage hookups. RVs can also park in the parking lot in front of the Magnihotel but there are no services at all.
---
| Top of page | Main index | Search | What's new |